The Korean film industry is one of the biggest in the world and is respected for its innovative storytelling. Their movies and TV shows present a fresh cultural and cinematic perspective, delivering a fun and engaging watch to the audience. Streaming services like Hulu have made Korean cinema highly accessible to viewers, recognizing the cinephiles' need for exposure to international movies and TV shows. With its impressive roster of content from around the world, Hulu offers quite a collection of films and series that'll make you fall in love with Korean cinema.
20. BLACKPINK: The Movie (2021)

Directed by Jung Su Yee and OH Yoon-Dong, 'BLACKPINK: The Movie' is a documentary film that celebrates the fifth anniversary of the world-famous South Korean pop band BLACKPINK's debut. In the film, we get to hear from the band group Jisoo, Jennie, Rosé, and Lisa and learn about how they formed the band and its history. The film also explores their different tours across the world. In this way, it gives us an intimate peak into the most popular Korean girl band in the world and how they came to be the flagbearers of the Korean Wave, aka Hallyu. If you are a fan of BLACKPINK, you will love this film. You can stream it here.
19. If You Wish Upon Me (2022)

Written by Jo Ryeong-soo and directed by Kim Yong-wan, 'If You Wish Upon Me' is a series that revolves around Yoon Gyeo-ree, an ex-convict, and Seo Yeon-joo, a nurse at a hospice hospital where Gyeo-ree volunteers as a part of his community service. While in the beginning, they do not like each other, the hate slowly evolves into love, resulting in a chemistry whose beam is balanced by Gyeo-ree's seriousness and Yeon-joo's quirkiness, with the hospice acting as the base. A feel-good show that incorporates romance underscored by care, 'If You Wish Upon Me' is a beautiful binge-watch. You can watch the series here.
Read More: Movies Like Donnie Darko
18. Hunt (2022)

'Hunt' is an action thriller movie that brings together three historical events in a most dramatic manner. It incorporates the Rangoon Bombing of 1983 that was aimed to assassinate Chun Doo-hwan, the fifth president of South Korea, in Rangoon (Burma), the defection of Lee Woong-pyung (a North Korean pilot) in 1983, and the Gwangju Massacre of 1980, which was a response to notorious Chun Doo-hwan's coup d'état that established him as the dictator. Involving thrill, action, spies, and espionage, 'Hunt' ups the ante of anticipation as well as makes the plot personal by involving two South Korean officers who share a violent past. Directed by Lee Jung-Jae, the cast includes Lee Jung-Jae, Jung Woo-sung, Go Yoon Jung, and Jeon Hye-jin. You can be a part of the action here.
17. Big Mouth (2022)

'Big Mouth' is a courtroom crime drama created by Jang Young-chul and Jung Kyung-soon. It shows the stories of two characters; one, a not-so-good lawyer named Park Chang Ho, and two, a notorious criminal named Big Mouse. When Chang Ho receives a murder case from the mayor where he is to serve as the defense counsel, he is pulled into the world of crime and conspiracy in which Big Mouse has a primary role. The cast of this intense crime thriller includes Lee Jong Suk as Park Chang Ho, Kwak Dong-yeon, Im Yoon-ah, and Kim Joo-hun. You can watch the show here.
16. Moving (2023)

Superhero movies and shows have made it clear that great powers not only bring great responsibilities, but more than that, they bring great risks, especially when those wielding the powers are kids. In the series 'Moving,' we have three teenagers who have such genetic powers but keep them a secret other than from their parents, who have always known about it. Naturally, power-hungry people abound, and soon, the teenagers find themselves surrounded by agents from a mysterious organization that wants what they have. This high-budget show is based on the popular webtoon of the same name by Kang Full and directed by Park In-je and Park Yoon-seo. The cast includes Han Hyo-Joo, Jo In Sung, Lee Jung-ha, and Go Yoon Jung. You can watch 'Moving' here.
15. Broker (2022)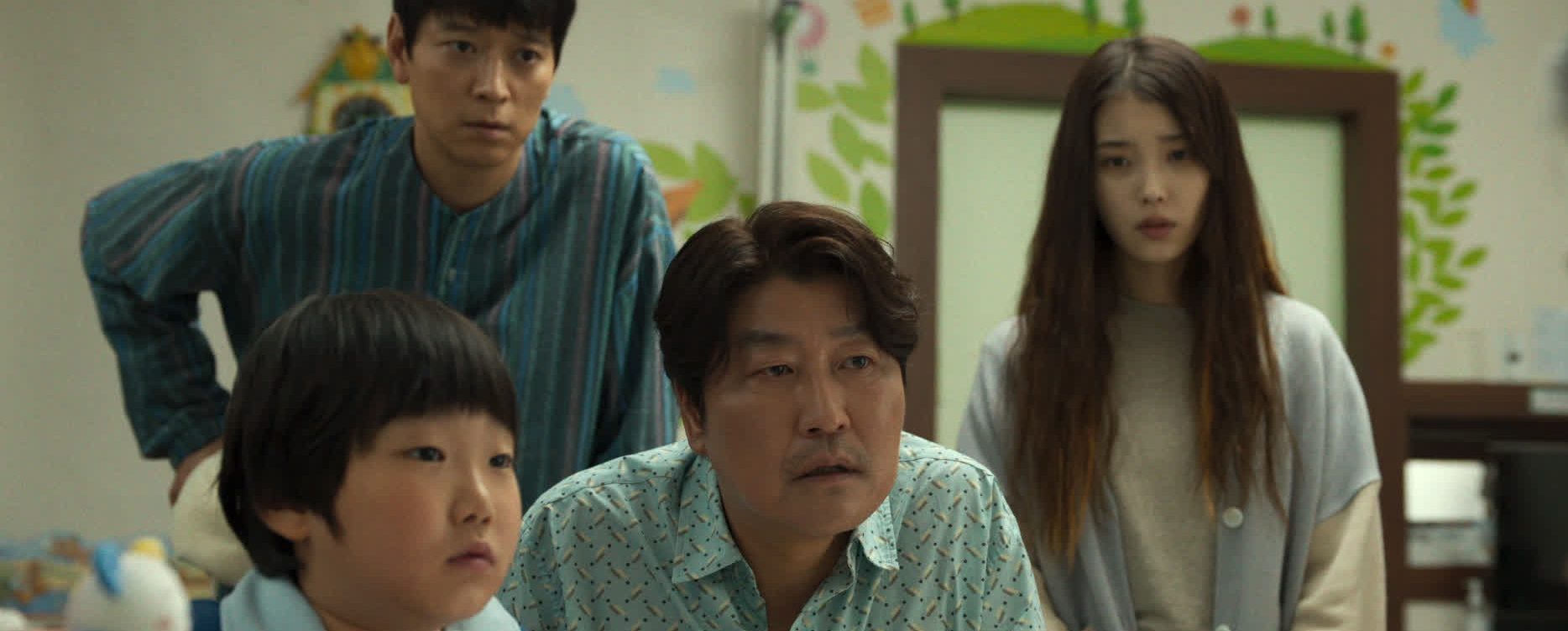 A broker doesn't always mean a person buying and selling properties and/or assets. This movie, directed by Hirokazu Koreeda, tells the story of Ha Sang-hyun (Song Kang-ho) and Dong-soo (Gang Dong-won), who make a living out of stealing and selling the babies that are left in the baby box at the church. However, they come across a mother, Moon So-young (Lee Ji-Eun), who comes back after abandoning her baby and joins them in their endeavor to sell the baby to its new parents, ensuring that the couple deserves her child. Meanwhile, a pair of detectives are bent on finding the brokers and bringing them to justice. You can stream the movie here.
14. Descendants of the Sun (2016)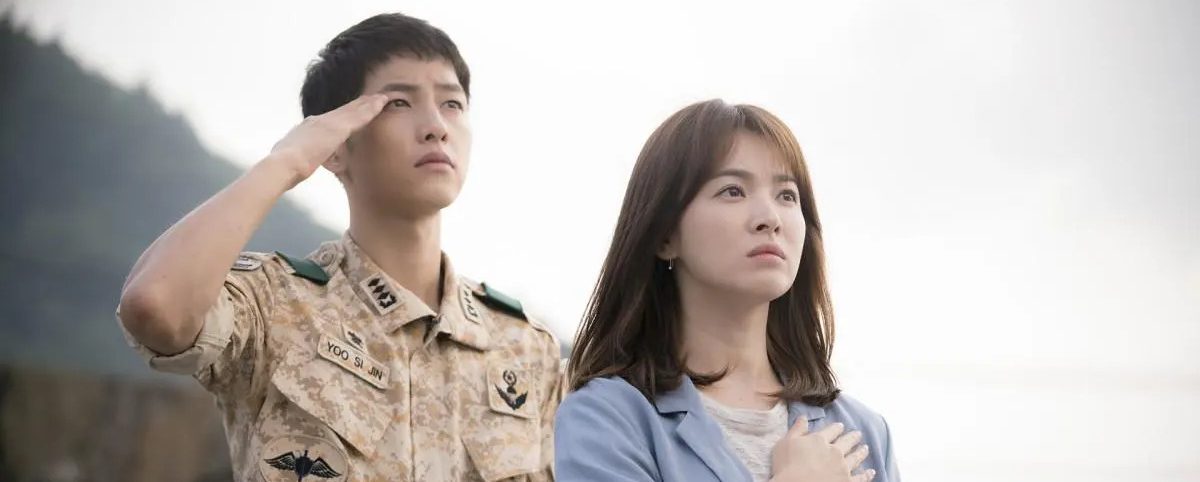 Directed by Lee Eung-bok and Baek Sang-hoon, 'Descendants of the Sun' is a military drama that explores the romantic relationship between South Korean Special Forces Captain Yoo Shi Jin and Doctor Kang Mo Yeon from Seoul. But it's never easy to maneuver a relationship that is underscored by their professions and other dangerous events. The recipient of several accolades, the 'Descendants of the Sun' cast includes Song Joong-ki, Song Hye-Kyo, Jin Goo, and Kim Ji-won. Feel free to stream the show here.
13. While You Were Sleeping (2017)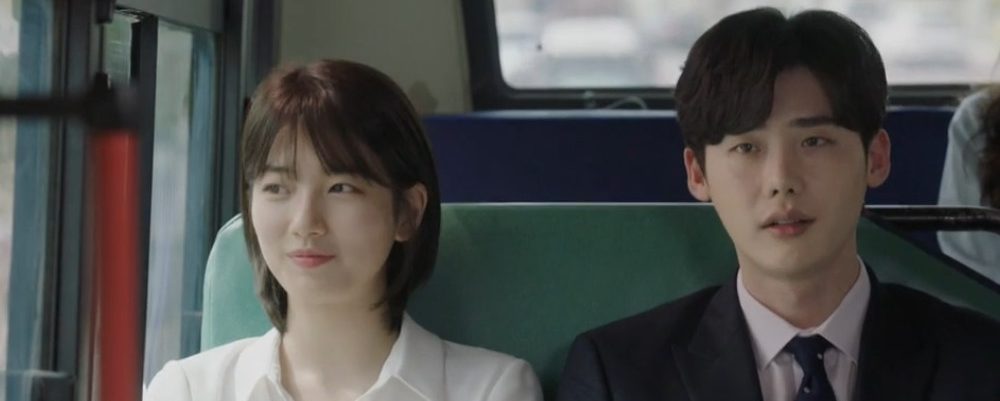 A dream come true is a good thing, right? Well, not always. In 'While You Were Sleeping,' we see three people who, in their dreams, foresee the future. What's worse is that some of these dreams show crimes and accidents that are about to happen. How the three work together to prevent these dreams from turning into reality and find out why they are like this is what the drama showcases. A mix of fantasy, romance, and legal drama, 'While You Were Sleeping' promises an entertaining binge-watching experience propelled by strong performances. The cast includes Bae Suzy, Lee Jong-suk, and Jung Hae-in. You may watch the K-Drama here.
12. Legend of the Blue Sea (2016)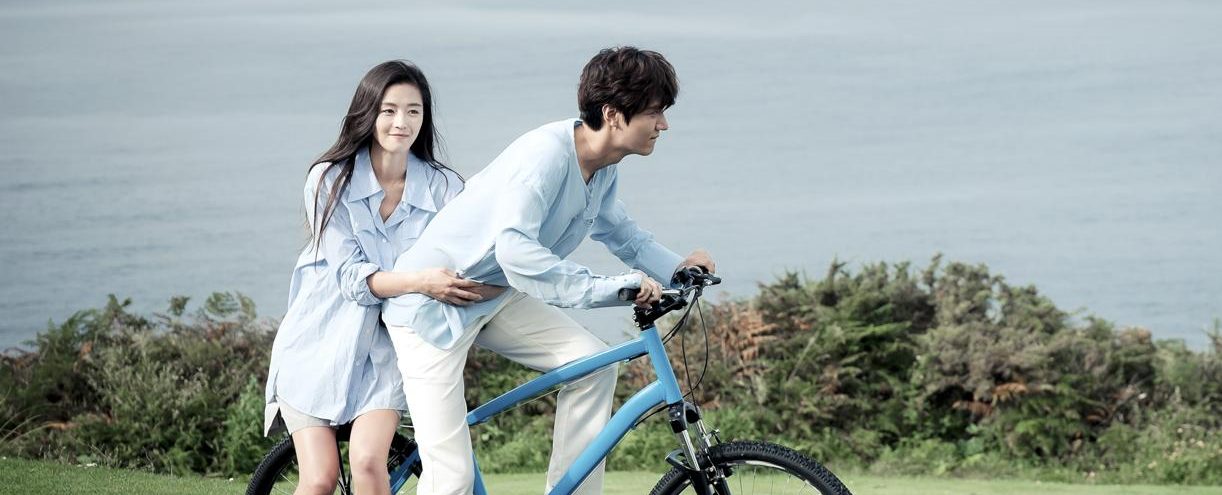 A Korean take on the popular romance between a mermaid and a human, 'Legend of the Blue Sea' is a drama based on a Joseon legend and explores the unusual relationship between a mermaid that ends up in present-day Seoul and encountered by a con artist. Unbeknownst to them, both have pasts that are connected. The concepts of rebirth and fate intertwine in a thrilling manner to give us a beautiful show complimented by stunning visuals and compelling performances. The 'Legend of the Blue Sea' cast includes Lee Min-ho, Jun Ji-hyun, Shin Won-ho, and Shin Hye-sun. You can watch the movie here.
11. What's Wrong with Secretary Kim (2018)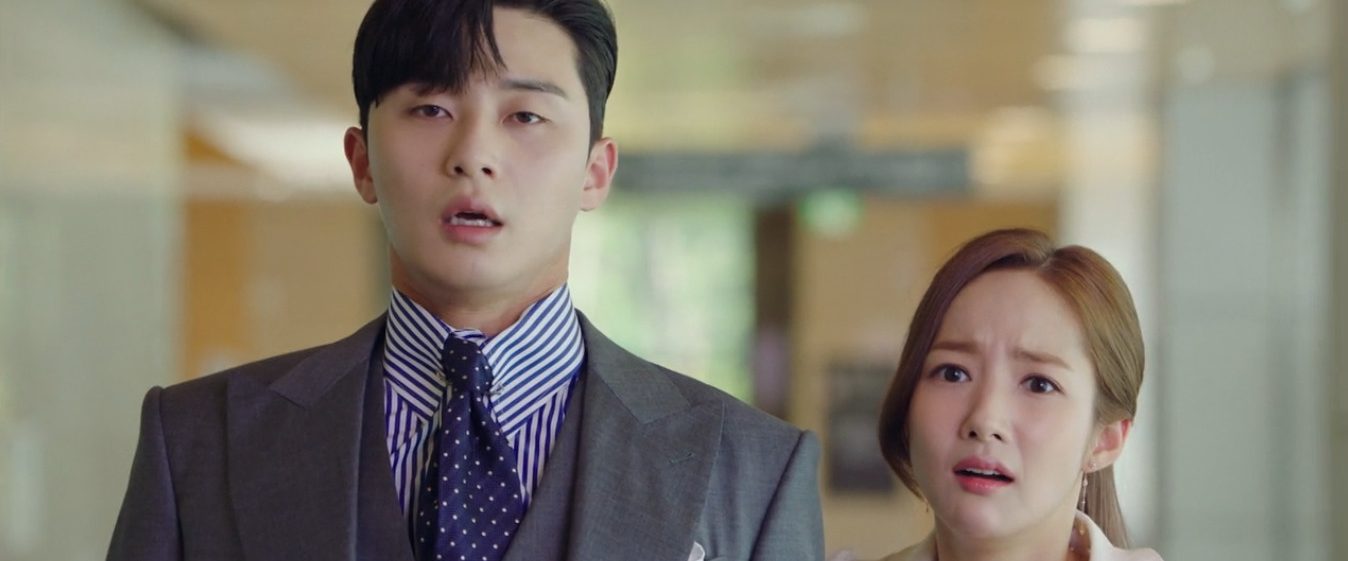 It's not easy to run a successful company, especially for vice-chairman Lee Young Joon, who also has to take care of his large ego. Stroking his ego for nine long years is his secretary, Kim Mi So, who has never been acknowledged by her boss. Ultimately, she decides to concentrate on her life more than someone else's and opts to resign. This is where things get complicated, especially for Young Joon, who realizes that he needs her but has no way to prevent her from leaving. Or does he? 'What's Wrong with Secretary Kim' is a drama that is based on the 2013 novel of the same name by Jung Kyung-Yoon and stars Park Seo-Joon, Park Min-young, Lee Tae-hwan, and Kang Ki-young. You can stream the drama here.
10. Full Count (2023)

If you are a lover of baseball, this one is a great pick. A docu-series that features ten Korean baseball teams who compete for a 40-year-old championship, 'Full Count' offers everything that one would expect from a sports documentary- the hard work, the friendship, the enmity, the fights, the fun, the politics, the attitude, and the culture. Interviews of the sports professionals and real footage make this mini-series a great pick for sports enthusiasts. You can grab some Korean baseball here.
9. Oh My Venus (2015)
'Oh My Venus' is a romantic drama that tells the story of 33-year-old law school student Kang Joo Eun, who is overweight, something that has taken a toll on her life, especially because she was known for her pretty face and figure in high school that made everyone call her Daejeon Venus. But now she is ignored by the society, and even her boyfriend breaks up with her. However, a chance encounter with Kim Yeong Ho, a celebrity personal trainer, seems like the start of a new phase of her life. 'Oh My Venus' is a romantic drama starring Shin Min-ah, So Ji-sub, Sung Hoon, and Yoo In-young. You can be a part of Venus's experience here.
8. Dr. Romantic (2016-2023)


'Dr. Romantic' is a medical drama starring Ahn Hyo-seop, Lee Sung-kyung, Han Suk-kyu and Yang Se-jong. It revolves around Kim Sa-bu, an expert surgeon at the Doldam Hospital, and how he recruits new and talented individuals to increase the manpower at Doldam as well as train them to be better surgeons. However, Kim Sa-bu has a past that no one around him knows. How this past and the present come together and whether this affects Doldam is what we see in the drama. You may watch the show here.
7. Uncontrollably Fond (2016)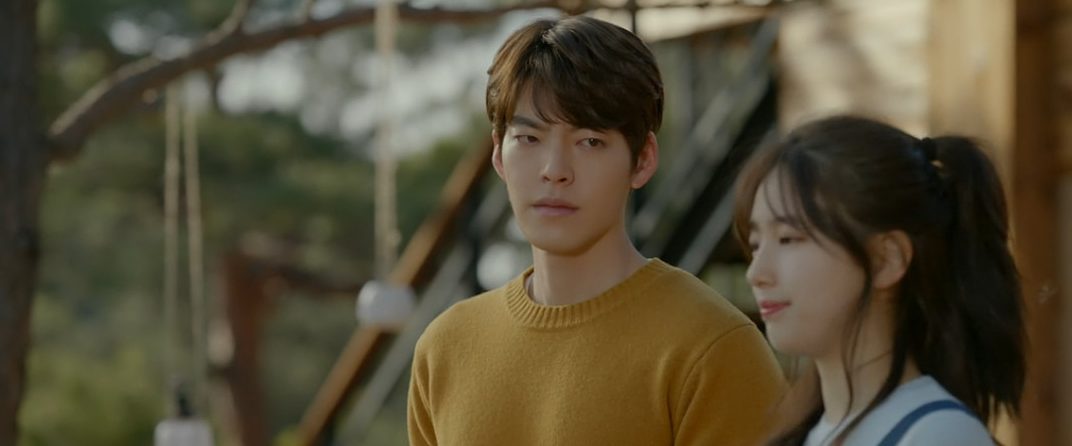 'Uncontrollably Fond' is a romantic drama that stars Kim Woo-bin and Bae Suzy. Shin Joon Young is a popular actor, and Noh Eul is a grinding documentary producer; the two were childhood sweethearts who reunite years later, their separation fresh in their minds. Both grew up in harsh situations, thanks to life's fragility that took a loved one away from each of their lives. Now, as the two get together for the documentary, there seems to be a chance for them to catch up on their lost time and give love a second chance. You can watch 'Uncontrollably Fond' here.
6. So I Married My Anti-Fan (2021)

'So I Married My Anti-Fan,' as the title suggests, is a rom-com drama that explores the romance between pop star Hoo Joon and his anti-fan, Lee Geun-young, a reporter. While there's a lot of hate between the two in the beginning, things start to change after they are made to participate in a show wherein they have to live with each other. How the friction sparks the romance is what we get to experience in this show that stars Choi Tae-joon and Choi Soo-young as the leads. You can stream the drama here.
5. Rookie Cops (2022)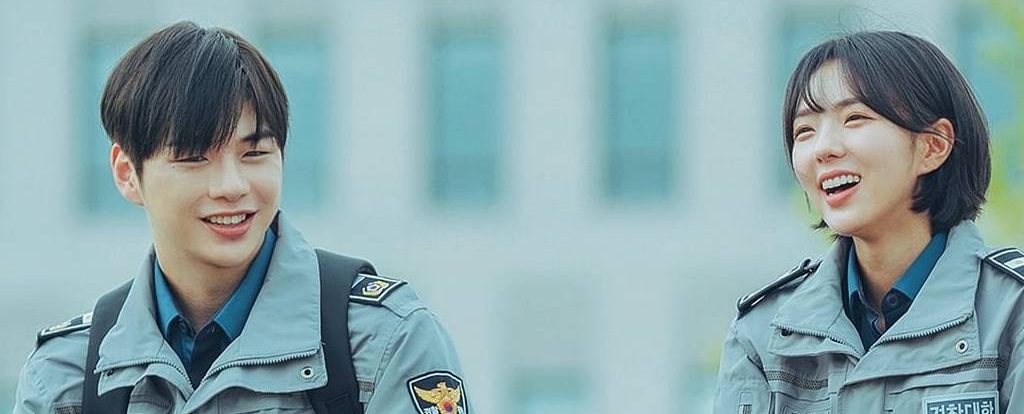 When fresh recruits arrive at the conservative Korean National Police University, the going gets tough, and it takes time for the tough to get going. Training isn't easy, and on top of that, there is friendship, ambition, hopes, and dreams, but all this is fine. It is when love blooms that things start getting complicated. Because, after all, the students are there to serve society, not fall for someone. But is it really that easy to not fall in love? 'Rookie Cops' stars Chae Soo-bin, Kang Daniel, Lee Shin-young, and Park Yoo-na. You may stream 'Rookie Cops' here.
4. Revenge of Others (2022)

Opting for revenge over dreams is not an easy feat, especially when you are nineteen. But when your brother is killed, is there any other option? 'Revenge of Others' addresses this exact thing and brings Ok Chan-mi to her brother's school, where she meets Ji Soo-heon, a guy who has his own adversities to deal with. Whether and how the two plot revenge on their enemies is what the drama answers. The cast of the show includes Park Solomon, Shin Ye-eun, Seo Ji-hoon, and Lee Soo-min. You can watch the drama on Hulu here.
3. The Worst of Evil (2023)
Set in the 1990s, 'The Worst of Evil' is a crime action thriller that addresses a drug syndicate that is responsible for illegal drug distribution across South Korea, China, and Japan. How some police officers infiltrate the syndicate undercover to bring it down is what we find out in this adrenaline-pumping drama. Stakes are high because, in such syndicates, trust comes before everything, and if it is broken once, it cannot be gained back. Can the officers pull this off? The cast of 'The Worst Evil' includes Ji Chang-wook, Wi Ha-joon, Im Se-mi, and Kim Hyung-seo. You can be a part of the thrill here.
2. Doctor Lawyer (2022)
'Doctor Lawyer' is another medical thriller wherein a doctor is sent to prison after a rigged operation results in the death of a patient. He returns two years later as a lawyer and teams up with a prosecutor to bring those who misuse power and wealth, to play with the lives of people, to justice, as well as reach out to the patients and their families who have been subjected to negligence. Intense, gripping, and enraging, this show will get you to the edge of your seat. It stars So Ji-sub, Im Soo-hyang, Lee Joo-bin and Shin Sung-rok. You can watch 'Doctor Lawyer' here.
1. Revenant (2023)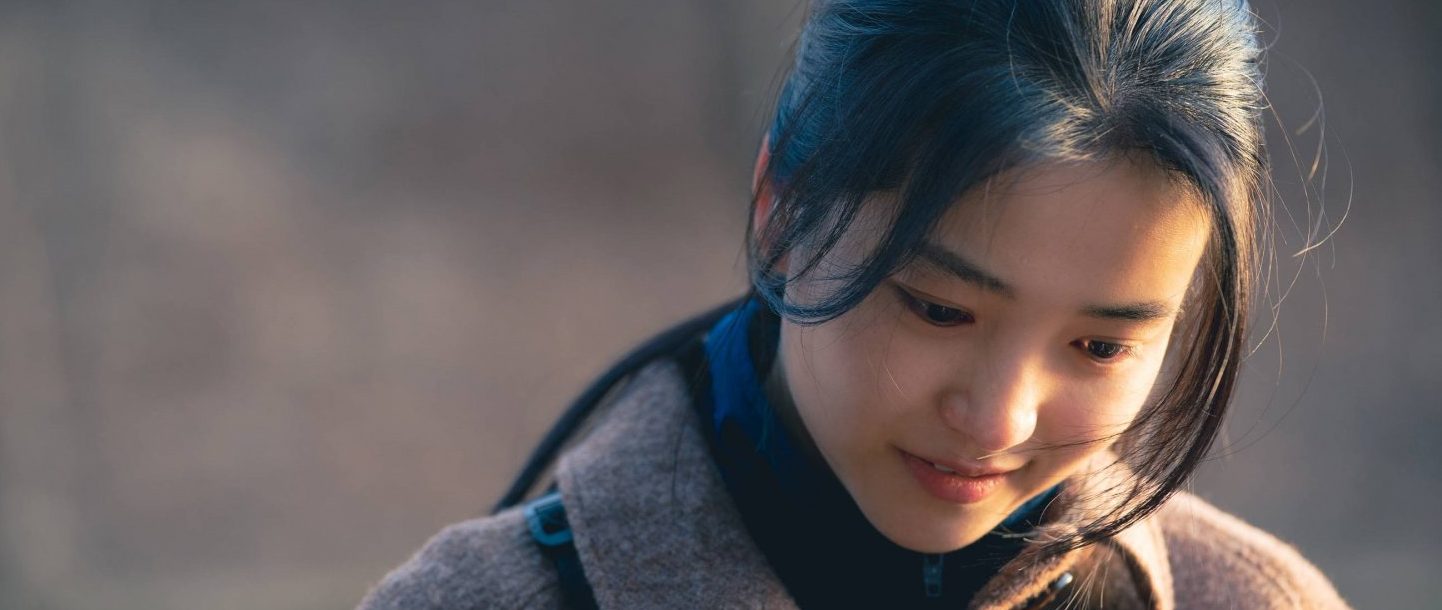 A horror fantasy drama, 'Revenant' tells the tale of a relic that a woman received from her dead father that has somehow changed her. Also, suicides start taking place around the city. On the other hand, we have a professor of Korean folklore who can see demonic entities and ghosts. How the lives of these two people connect and how they figure out the reason behind the deaths make this show perfect for those looking for some Halloween binging. You may stream 'Revenant' here.
Read More: Best Korean Movies of All Time