With Netflix's 'My Lover My Killer' delving deep into the way romantic partners can sometimes end up being one's worst nightmare, we get a true insight into the sordid side of human nature. After all, this British documentary series essentially revisits those tales wherein romantic relationships come to an end with the horrific, purposeful death of one half at the hands of the other. So now that episode 7 has carefully explored the 2016 case of Helen Bailey, if you wish to learn more about the same in terms of what transpired as well as its aftermath, we've got you covered.
How Did Helen Bailey Die?
As a renowned children's author, a blogger, and a public figure, Helen had genuinely managed to build a good, stable life for herself in Royston, Hertfordshire, when everything turned upside down. The 52-year-old was actually not just an intellectual but also kind, caring, and family-oriented, which is why the news of her April 11, 2016, disappearance left the community shaken to its core. She was reportedly last seen walking her beloved little Dachshund named Boris inside her gated society right around peak afternoon, only for no one to ever see or hear from her alive again.
Therefore, Helen's fiancé Ian Stewart filed a missing person's report for her four days after the fact, on April 15, 2016, sparking an extensive area-wide search for both the woman and her dog. However, it wasn't until a neighbor/close friend came forth to reveal the presence of a cesspit right underneath the couple's garage in July that the two remains were recovered on the 15th.
According to Helen's autopsy, she had no broken bones or body bruising, yet she did have traces of a sedative drug called Zopiclone in her system as well as signs she might've been strangled. This report even claimed she was possibly forced into the water-filled well in an unconscious state [alive] before drowning alongside her pet — though the latter's cause of death was ruled uncertain.
Who Killed Helen Bailey?
From the moment Ian reported his fiancée missing, the truth is detectives knew something fishy might be going on since he waited four whole days to contact them and still did not seem worried. Moreover, considering the way he claimed they doted on one another, it was strange that he couldn't remember the color of her eyes, her phone number, or the address of their holiday home in Kent.
The fact Ian alleged he wasn't too worried as his partner had left him a note stating she was going to stay at their vacation estate for a little while for some space raised some red flags as well. That's because not only was there no sign of Helen on said property, but he also couldn't produce this note once asked for it and then refused to let investigators check his cell along with his home. The retired professional (owing to a condition affecting the nerves on his hands) had essentially started refuting cooperation, just to then fly off to Spain for a two-week vacation as if nothing had happened.
Nevertheless, the inquiries continued, and it came to light that Ian was the primary beneficiary of Helen's £3.4 million estate, her £1.25+ million life insurance policy, as well as her other assets. He'd also suddenly increased a standing order to transfer money from her bank account to their joint account from £400-£700 to £4,000 per month on the day very she vanished. Plus, according to court records, he went as far as to unsuccessfully attempt to use power of attorney twice around the same time to sell a flat she owned in the hopes of gaining some more quick cash.
Where is Ian Stewart Now?
Ian Stewart was charged with murder, perverting the course of justice, and preventing a lawful burial the day after Helen's remains were recovered, but he pleaded not guilty on all counts. He thus faced trial for the same in January 2017, where prosecutors alleged he had secretly drugged his partner with Zopiclone sleeping pills for months before suffocating her. On the other hand, the defense maintained its innocence through a new assertion; the author had been kidnapped on April 11, 2016, by two men called Nick and Joe, something he didn't reveal prior in fear for her safety.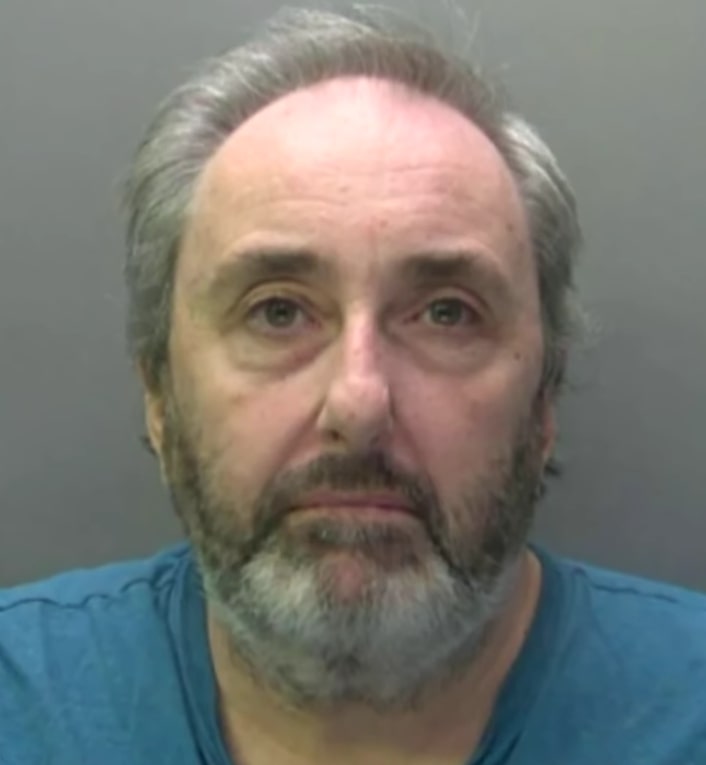 Ultimately, in February 2017, Ian was found guilty and sentenced to life in prison with a minimum of 34 years to be served, which actually sparked an investigation into his first wife's enigmatic death. Denise Steward had supposedly passed away from an epileptic shock in 2010 — one of the rarest outcomes of epilepsy — but this inquiry revealed her husband had also suffocated her to death.
Ian hence stood another trial for murder two years after being charged in February 2022, resulting in another life term with a minimum of 35 years to be served. He was initially handed down an order of no parole, yet it was reduced to the 35-year minimum in July upon his appeal. Therefore, today, the 62-year-old is incarcerated at a His Majesty's prison facility, where he'll remain for a good while.
Read More: Evie Adams' Murder: Where is Jordan Monaghan Now?