Vying for the top spot, nine amateur and professional bakers gather to challenge each other in a series of contests in Food Network's 'Holiday Baking Championship.' The baking show chronicles the journey the individuals take as they try to juxtapose flavor with unique themes and ingredients. A test of skill and creativity, the reality television show tests the capacities of the bakers at each turn. Years after season 3 appeared on television, fans have continued to wonder the whereabouts of the contestants.
Jason Smith is Now An Author, Chef, and Television Personality
Once an elementary school cafeteria manager, Jason honed his skills in the kitchen in the isolated expanse of his home kitchen. However, his dedication to the craft earned him more success than he ever could've imagined. The Kentucky caterer ended up becoming a sensation on Food Network's 'Holiday Baking Championship.' It wasn't long before his win on the holiday-themed baking show gave him a much wider platform. Since his time on the series, Jason has continued to display his skills elsewhere, too. Now a judge for 'Best Baker in America' and 'Worst Baker in America,' Jason has climbed the ladder of success significantly. In the past, he was an adjudicator on 'Christmas Cookie Challenge' too. Most recently, he released his cookbook, 'Lord Honey: Traditional Southern Recipes.'
Maddie Carlos is Now Running Two Ventures
While Maddie's fascination with food wasn't prodigious, she found her love for food evolved when she entered her senior year of high school. From helping her grandma bake for craft sales to opening up a bakery with her mother at the age of 21, the television personality has continued to garner acclaim for her work. She has been creating unique flavors and creating strides under the purview of Something Sweet by Maddie Lu. A graduate of Le Cordon Bleu College of Culinary Arts, Maddie has launched yet another shop at the Mall of America. The chef's second venture is called Macarons by Maddie Lu.
Vincenzo Vaccaro Has Now Established A Unique Dessert
Vincenzo had been operating Vaccaro's bakery in Astoria along with his family since its inception in 1981. From serving Italian desserts to customers to creating freshly baked goodies for baking enthusiasts, their establishment has become a significant part of the fabric. After his remarkable performance on the Food Network series, Vincenzo continued to map the road to success. Big Vinny has remained steadfast on the path of growth and even created a unique dessert on his own. His doughnut and cannoli cream fusion, 'Donnoli' has won acclaim far and wide. From appearing on the biggest news shows to creating a business out of the same, the television personality continues to create success. He is now operating Big Vinny's Pizza & Donnolis in New York City with his partner Beatriz Martinez.
Keli Fayard Is Focusing on Her Career and Family
Keli highlighted her keen eye for sweet dishes throughout her time in the season. Since executing unique desserts on the show, the Culinary Institute of America graduate has accrued experience working in New York, Las Vegas, and Atlanta. She has since co-founded a gourmet French pastry shop in Chicago called Vanille Patisserie. In 2012, Keli handed the reins of ownership to Sophie Evanoff. Not just this, she has also worked with Ballantyne Hotel and Lodge as their Executive Pastry Chef. When she's not working, the 'Challenge' personality likes to take time to unwind with her family and children.
Amber Croom is a Television Personality and Pastry Chef
Undeterred from her goals, Amber had managed to create a remarkable presence throughout the season. Alas, she lost a spot in the finales by a thin margin. After the show, the baking enthusiast continued to create remarkable change. The Baltimore chef went on to win 'Chopped Sweets' and even competed on 'Crime Scene Kitchen' and 'Beat Bobby Flay.' Besides this, her lucrative confectionery And 4 Dessert continues to operate under her guidance and direction. She has even kickstarted a pop-up with her partner, Yassmeen, called 'Beye Beighnets.' With an ever-evolving following on Instagram, Amber continues to share the high moments of her career with fans online.
Matt Marotto Now Heads Cryo Cream
Despite a few missteps along the way, Matt had tried to display the extent of his prowess consistently. While he missed getting the top spot the season, the chef did not dismay. Since his appearance, he has emerged as a much more talented chef. He is now the owner of Cryo Cream, a bakery located in New Jersey. The pastry chef later won 'Snoop and Martha Stewart's Tasty Halloween,' and even appeared on 'Holiday Wars,' and 'Sweet Genius.' Besides work, the chef has since made progress as an individual, too. Matt is now married and raising his daughter Madelyn with his wife. The family of three recently dressed as aquatic Disney characters for Halloween.
Patti Curfman Wears Several Hats Today
As the first woman on the West Coast to graduate with a culinary apprenticeship, Patti has continued to map the road to success ever since. While her knowledge of the culinary arts couldn't win her the top spot in 'Holiday Baking Championship,' she has nonetheless made significant efforts to evolve her brand. She now wears the hats of a culinary arts instructor, food stylist, and consultant. An avid traveler, Patti's work and passion has taken her around the world. From serving as the President of the Chef de Cusine Society of Portland to winning accolades as Chef of the Year, the television personality continues to create milestones as a professional and a mother of five.
Cheryl Storms is Now a Chef Consultant
The Oakland pastry chef had begun her journey in the field when she was just 16. Since then, she has continued to garner appreciation for her creations in the kitchen. After displaying her skills in the Food Network series, Cheryl began working in different realms of the hospitality industry. In the past, she's worked as a Pastry Chef Consultant, Kitchen Manager, and Head Pastry Chef. She's currently a Chef Consultant in San Diego and uses her eclectic mix of skills to work as a culinary writer and food stylist.
Shawne Bryan is Now An Executive Pastry Chef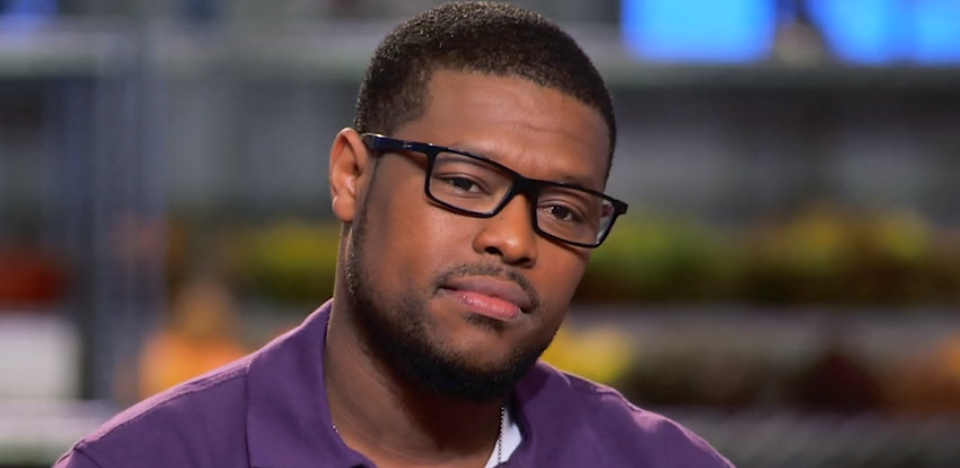 Hailing from Alabama, Shawne had managed to work his way to the finals in season 3. However, losing the top spot didn't mean that the chef was deterred. Since his time on the show, Shawne has continued to head kitchens and display his mix of skills as a baker. From working at Komodo Miami and Albany, Bahamas, to Zuma and Juvia, Shawne has accrued experience at some of the most renowned restaurants around the world. He is currently working as an Executive Pastry Chef at Conrad Fort Lauderdale Beach in Florida.
Read More: Where is Holiday Baking Championship Filmed?