Displaying a knack for sweet delicacies, nine contestants go head to head in Food Network's 'Holiday Baking Championship.' The baking series chronicles the journey of the contestants as they seek to improvise across a series of holiday-themed challenges. With unique themes posing hurdles at each turn, the participants try to converge their creativity and experience to gain the top spot. Years since season 4 hit the television screens, fans have continued to wonder more about the bakers and their posthumous journey.
Jennifer Barney is Now a Recurrent Television Personality
Trained in classical desserts, the graduate of the acclaimed Le Cordon Bleu College of Culinary Arts managed to display her unique abilities throughout the season. By surprising the judges at each turn, Jennifer ended up winning the top spot and walking away with the cash prize. Since her time on the show, she has been heading the operations at Meringue Bakery & Cafe in La Crosse, Wisconsin. Not just this, she went on to win two more cooking shows at Food Network. The television personality is a dedicated mom and loves to share snippets of familial bliss with fans online. Her husband, Brian, and daughter, Millie, continue to be a pillar of support for the baker.
Stephany Buswell is Now A Culinary Instructor
With over 30 years of experience as a baker, Stephany displayed equal proficiency during her time on the show. Albeit losing the top spot by a sliver, the television personality has continued to accrue success on several counts. She has been operating Chefany's Cakes in California for thirteen years now. She is also a Chef Instructor for the International Culinary Center of California and even conducts private classes. The cake designer and consultant has been planning to head into retirement now. Nevertheless, her prowess in baking and decorating still remains a significant part of her life.
Joshua Livsey is Now A Renowned Pastry Chef
Geode cake!!!!! pic.twitter.com/xI2AIwTBD7

— Joshua Livsey (@JoshGanache) December 12, 2017
After a memorable run as a finalist in 'Holiday Baking Championship,' Joshua competed in Food Network's 'Best Baker in America,' too. At the time, the television personality was working as an Executive Pastry Chef at Harvest. Since his stint on reality television, the professional pastry chef has expanded his skills and abilities. He is now working as a Pastry Chef at Confectionery Designs. Equipped with a wide range of skills, Joshua also likes to focus on life with his husband and family.
Ian Barthley is an Instructor Even Today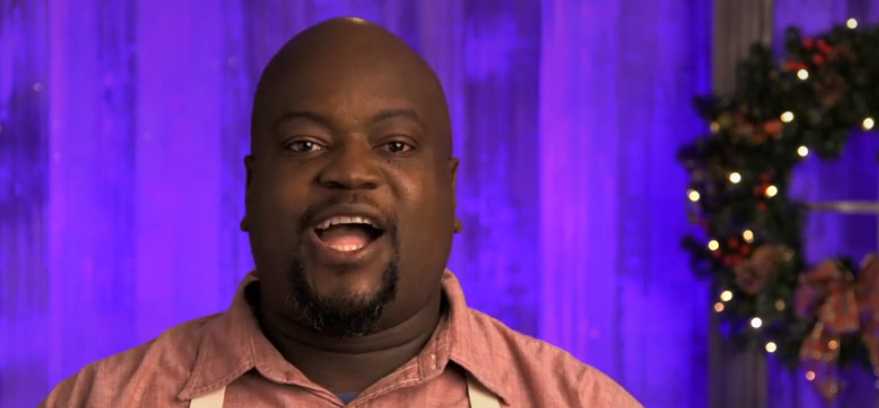 From gaining experience at the Culinary Institute of America to running Catering by Ian, the television personality had created a remarkable stride during his time on the show. Brought up in Antigua, Ian has continued to highlight the flavors of the Caribbean through his work. He has even worked as a culinary instructor to at Oxon Hill High School. The television personality had hoped to inspire his students and daughter, Anaya, who was born with Down Syndrome. Since his time on the show, Ian has maintained a relatively low profile and likes to keep his work and personal life under wraps. Nevertheless, we continue to hope that the teacher and father has made countless strides since then.
Aristo Camburako is Now Sharing his Love for Greek Food
In a feat to make people happy with his food, Aristo managed to juxtapose flavors and memories one by one. While his effort on the show couldn't win him the season's prize, Aristo has continued to devote his time and effort to growing as a professional. Having graduated from JCCC's Chef Apprentice program, Aristo has worked with DoubleTree Hotel as Executive Chef, among many other places. He now managed his own curbside and catering eatery called Chef Aristo's Eatery. Renowned for bringing Greek flavors to the fore, the chef continues to share new milestones in his life with fans online.
Andra Chisholm is an Entrepreneur and Baker
Andra had enlisted to compete in the competition in the hopes of creating her chocolate and confectionary boutique. The Northern California native went on to appear in Guy Fieri's 'Dessert Games' and has even won $6000 in investment in a local competition. She has since opened up Bougie Eats, an online pastry academy. Her beginner-friendly classes help people understand the intricacies of dessert making without being impossible or unfeasible. Besides this, she also holds the reins as the Senior Director of Campus Dining and Hospitality for Los Angeles Room and Board. The culinary instructor has taught classes on a range of subjects.
Aveed Dai is Now Living Outside the Spotlight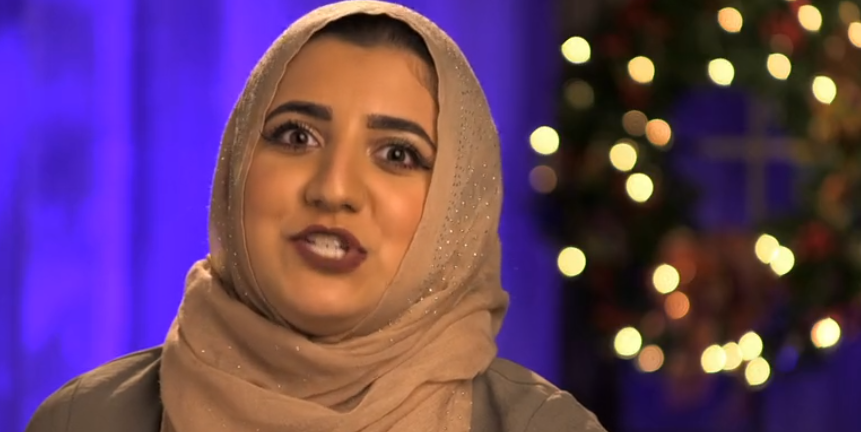 Ethnically Persian, Aveed's fascination with holiday-themed desserts had led her to enroll in the competition. Only 20 when she decided to test her mettle against seasoned bakers in the series, Aveed had hit a snag when she mistakenly used more alcohol in her desert than required. After her appearance, Aveed has continued to stray away from the realm of media. We believe that the television personality is now focused on other things and has discovered a different path and career. Nevertheless, we continue to hope that she's achieving remarkable results in whatever she's doing.
Pablo Sanchez is a Skilled Chef Even Today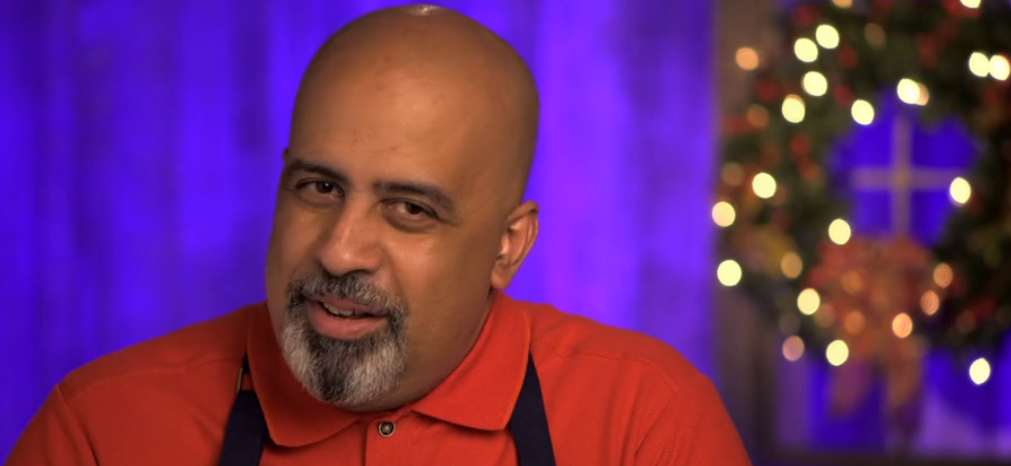 Pablo displayed his eclectic mix of skills wholeheartedly throughout his time in the competition. Despite failing to win the top spot, he has kept true to his passion and remains involved in the practice of culinary arts. To achieve culinary finesse, Pablo has worked with organizations like the Druid Hills Golf Club. Despite keeping a low profile for several years, we continue to hope that the television personality has since made countless achievements personally and professionally.
Amy Strickland is Now Spending Time with Her Family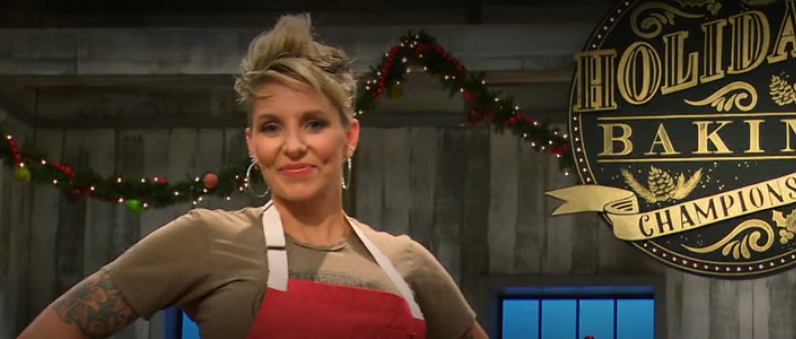 Hailing from Florida, Amy's passion for baking had been witnessed by audiences before, too. Having competed in 'Halloween Baking Championship,' Amy had managed to display her proficiency with sweet delicacies once before. After selling her bakery, Amy had planned to win the show and spend time with her children. Her second stint on television was a success, too. While she didn't win the prize, she still walked away from the season with experience and memories. Since then, the mother-of-two has kept herself out of the spotlight.
Read More: Where is Holiday Baking Championship Filmed?