'The Trial of Christine Keeler' is a British television drama that brings one of the most controversial political sex scandals in the United Kingdom to life. This BBC One six-part series, picked up by HBO Max, retells the story of the "Profumo Affair," a 1960s controversy concerning the liaison between a British Minister and model Christine Keeler that threatened to destroy the government.
From the viewpoint of Christine herself, this scandalous saga involves the attempted cover-up, a Russian spy, and the Secretary of State for War. So, if you're here now to know more about Christine and how she died, we've got you covered.
Who Was Christine Keeler?
Christine Keeler was born in Uxbridge, Middlesex, west London, on February 22, 1942. Her life – especially her early years – was full of heartbreak and pain. Christine's father deserted the family while she was still a toddler, and her stepfather, and all his friends, sexually assaulted her as a teenager. When Christine was 17, she gave birth to a boy after an affair with an American Air Force sergeant, but he was born premature and lived to see just six days.
That summer, Christine moved to London, where she briefly worked as a waitress before getting hired as a topless showgirl. However, she preferred to call herself a model. On the weekend of July 8-9, 1961, Christine, because of her new social circle, got introduced to John Profumo, the Secretary of State for War at the time, at a pool party in Cliveden. Shortly thereafter, they began a brief affair, which ended either in August or December of that same year.
However, their involvement soon became public knowledge, from which the term "Profumo Affair" developed. Initially, the minister tried to deny everything, but he eventually confessed and resigned from his position. And these events brought Christine a reputation that she could have never expected or imagined – that of a prostitute. What followed next for Christine was appearances on television shows, her story being turned into entertainment movies, and features in news magazines.
But nothing was ever the same for Christine, especially after she spent around five months (out of nine) in prison for perjury as she falsified evidence in one, if not two, publicized criminal cases. In all the time that she spent in the spotlight, Christine even managed to author five books; 'Nothing But…: The Scandal that Helped Bring Down a Tory Government' (1983), 'Sex Scandals' (1985), 'Scandal!' (1989), 'The Truth at Last' (2001), and 'Secrets and Lies: The Trials of Christine Keeler' (2012).
How Did Christine Keeler Die?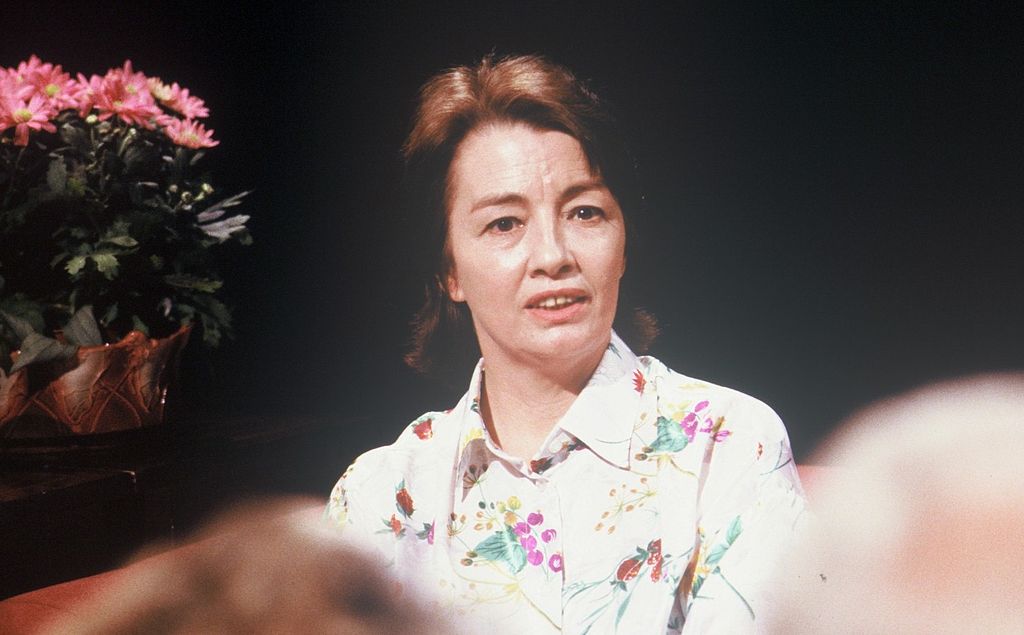 According to various reports, Christine Keeler primarily lived alone in the last couple of decades of her life, despite the fact that she had a child each from her two brief marriages – one with James Levermore (1965–66) and the other with Anthony Platt (1971–72). Christine herself had no qualms in letting the world know that the dignity she had been stripped out of in the 1960s was never really restored. She even went as far as to say that she wasn't living anymore; she was merely surviving.
On December 5, 2017, Christine's son announced that she passed away the previous night, on December 4, at about 11:30 p.m., at the Princess Royal University Hospital in Locksbottom, in Bromley, Greater London. She was suffering from a chronic obstructive pulmonary disease for a while before she finally succumbed to her illness at the age of 75. Christine's funeral, which fortunately had little mention of the "Profumo Affair," took place on December 16, 2017, at West London Crematorium in Kensal Green Cemetery.
According to one of Christine's friends, the model, who loved to read, had planned on moving to Notting Hill and go on a cruise with her childhood friends, even though her emphysema was deteriorating day by day. No matter what, she apparently never wanted to stop caring for her friends and family. "[The funeral] was a warm, loving and, most importantly, a gentle farewell," said Douglas Thompson, who co-wrote Christine's memoir. "She had a tough life and survived quite an emotional battering over the years. Her funeral was the antithesis of that."
Read More: How Did John Profumo Die?