Presented by Jesse Palmer, ABC's 'The Golden Bachelor' is part of 'The Bachelor' franchise but with a unique twist. Breaking the barriers of age, the reality show primarily features participants who are at least 60 years old. The female contestants of season 1 had to compete for the hand of Gerry Turner, whose charm and looks certainly made him a desirable partner for many. However, this has led many people to become more curious about Toni Turner, Gerry's former wife, whose tragic passing is something that the reality TV star continues to mourn even today.
Gerry and Toni Turner Met in High School
The love story of Gerry and Toni Turner began when the two were in high school. Every Friday night, Gerry would go to the dances held at the YMCA after his basketball games in order to catch a glimpse of Toni, his dark-haired and wide-eyed love interest. The two enjoyed many years of relationship while trying to build their lives, a phase which Gerry talked about with The New York Times. "All you can think about is that one person and how completely you are drawn to them. And that was the feeling I had with Toni," he explained.
It was when Gerry was in his junior year at the University of Iowa that he and Toni started to plan their wedding, which would happen in 1974. While Gerry rose through the food industry, Toni started to work as a volunteer coordinator at a hospital. The couple became parents to two daughters, Jenny Young and Angie Warner, and were even more delighted to become grandparents to two granddaughters, Payton and Charlee.
Toni Turner Died of a Bacterial Infection
Unfortunately, on July 15, 2017, Toni Turner passed away due to health complications caused by a bacterial infection. The loss was certainly hard for loved ones, and none mourned her as profoundly as her husband, Gerry Turner. "She got robbed. Every day that goes by, that's the thought that I have," he shared on 'Good Morning America' while talking about the loss of his wife and his decision to join 'The Golden Bachelor.' "I have her picture on a dresser in my closet. Every morning, I give her the nod. 'So what do you think about this?' For a while, I was having a hard time figuring out if she would be okay. But we always told each other when one of us goes, we want the other one to be happy. She's up there rooting. She's saying, 'Yeah, Gerry, do this.'"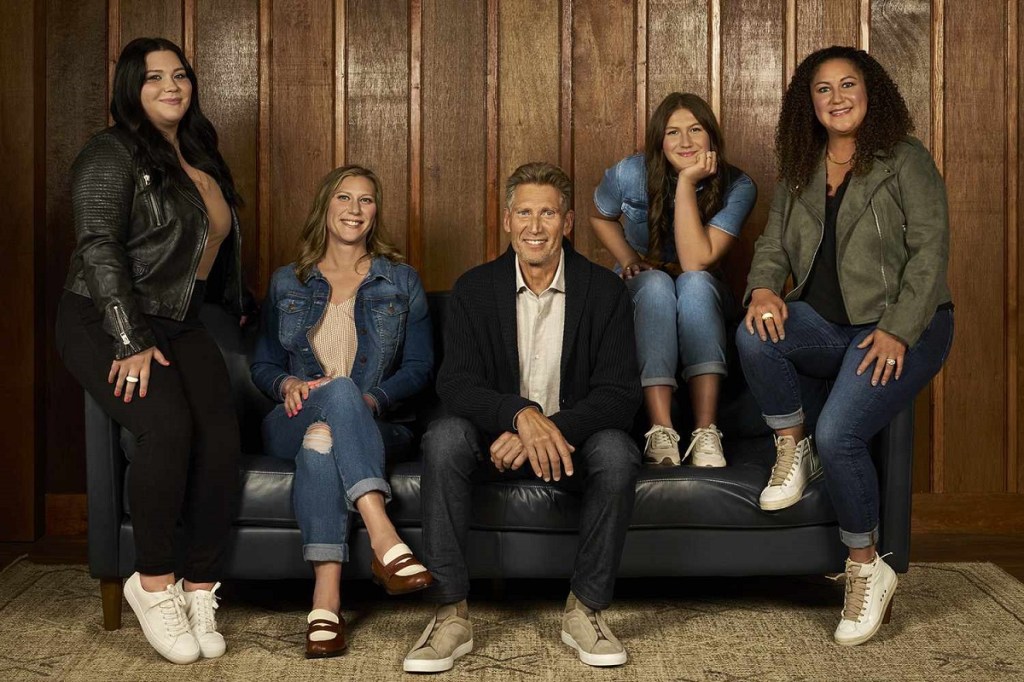 "Toni was 43 years of my life, and yes, she was the woman of my dreams," Gerry told Glamour. "As we aged, we agreed that when one of us passed away, the other one should still seek happiness. It took me a long time to get to that point after she passed away. " Given that the couple had indeed discussed such a scenario, the reality TV star decided to apply for the ABC show in 2020, which initially surprised his daughters and granddaughters, but the women in his life have certainly been supportive of the idea.
Read More: Where is The Golden Bachelor Filmed?