As the second season of 'Ginny & Georgia' comes to an explosive end with the arrest of Georgia (Brianne Howey), one of the two main characters in the series, the most prevalent question in the readers' minds has to be about the yet-to-be-revealed individual who informed the authorities about Georgia's actions. Tom Fuller was the comatose husband of Cynthia Fuller. After learning that Cynthia wanted Tom to know that she and their son Zach would be alright and move on, Georgia took a pillow and suffocated the man.
However, in the season 2 finale, after Georgia's wedding to the mayor of Wellsbury, Paul Randolph (Scott Porter) takes place, the authorities arrive with private investigator Gabriel Cordova (Alex Mallari Jr.) and arrests her. If you are wondering about the identity of the person that informed the police about Georgia's crime, here is what we think. SPOILERS AHEAD.
How Did the Police Learn that Georgia Killed Tom Fuller?
It is revealed in the first season that Tom is in a comatose state and has no chance of recovery. His family seems to have already said their goodbyes to him, and according to all the doctors that Cynthia consulted, he should be dead by now. But somehow, he has managed to cling to his life. But a part of Cynthia wants to move forward with her life, and she even seems ashamed about it.
As she and Georgia converse about this, the latter makes a decision. Once Cynthia goes to check on their sons, Georgia walks into the room where Tom is kept, picks up a pillow, and holds it over his face. As tears stream down from her eyes, Tom dies. Georgia doesn't realize that her son Austin (Diesel La Torraca), is hidden in the closet behind her and has seen the entire thing. Following Georgia's arrest, Austin mutters to himself that he didn't tell anyone about what he saw that evening. If we believe this to be true, Gabriel and the police must have found out about Tom's death from somewhere else.
Theory 1: Cynthia Set Georgia Up
In season 1, the relationship between Georgia and Cynthia is quite antagonistic, and Zach is Austin's bully. Things change in season 2 as Zach and Austin become friends, bringing their mothers close, and Georgia promptly decides to kill Tom Fuller without a second thought. Although Georgia seems to have done this for Cynthia's benefit, it's always possible that the latter has set her up. Although Cynthia loves her husband, she has largely been miserable since Tom fell into a coma.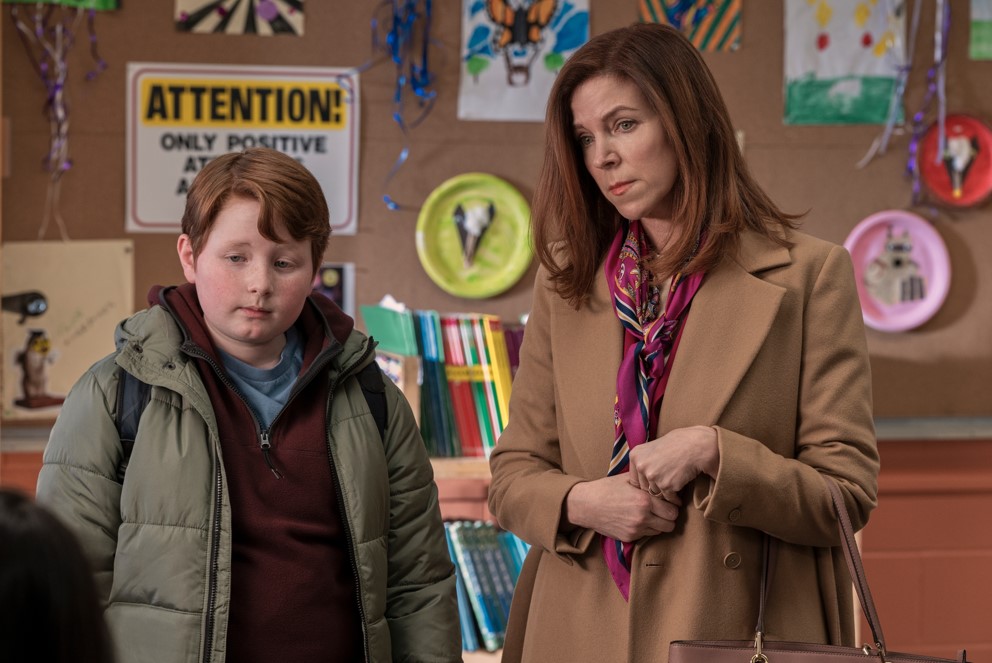 If Cynthia has indeed framed Georgia, it likely stemmed from their past enmity. It's possible that she candidly speaks about her family to Georgia because she wants the other woman to do something like this and use it to have her arrested. Cynthia reveals to Georgia that she has blacklisted Gil, Georgia's abusive former boyfriend and Austin's father, as a tenant, and it probably makes Georgia feel that she owes Cynthia something and kills Tom to repay the favor.
Theory 2: Austin Let it Slip
Although Austin seems to be quite sure that he didn't divulge his mother's secret to anyone when she gets arrested, he is still a child, and there is a possibility that he told his father what happened without realizing what he was doing. Given the man Gil is, he probably decided to use that information against Georgia and her new husband, Paul, as revenge for what they did to him.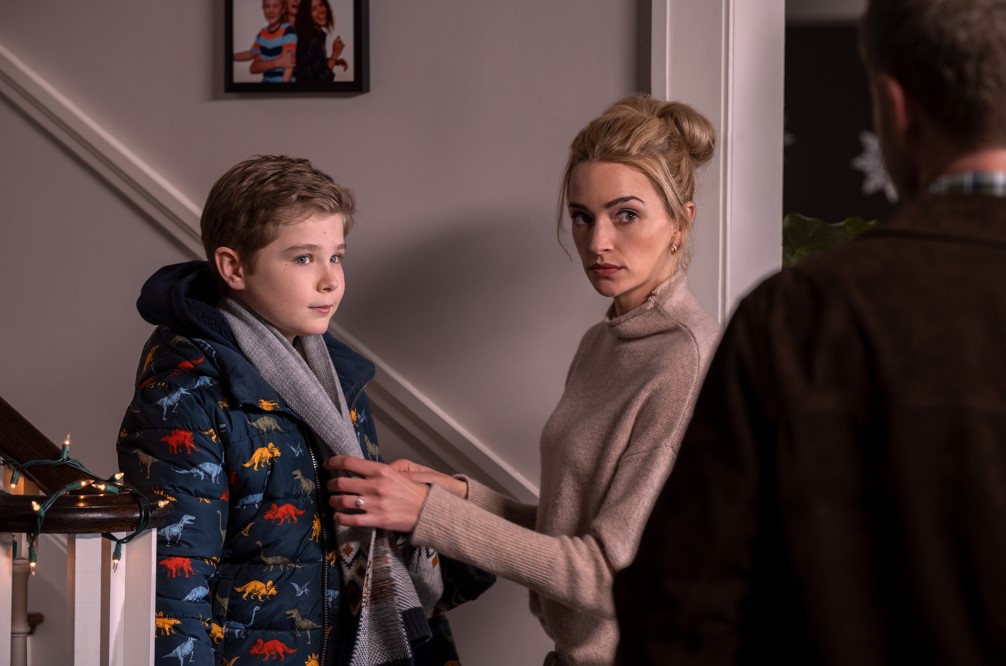 Although Georgia was previously involved in two unnatural deaths, no evidence of foul play on her part exists in either case. Gabriel tried and failed to implicate Georgia in those deaths. When he tells Nick, his boyfriend, and Georgia's colleague the truth about the woman, he likely still doesn't know about her involvement in Tom's death. This means that it is either Cynthia or Gil who speaks to him while Georgia is getting married in the town hall, giving him the necessary evidence to have her arrested.
Theory 3: Fingerprints on the Pillow
In the previous two times, Georgia had her biker gang buddies dispose of the bodies. In Tom's case, however, she can't prevent it from being discovered. So, it's not completely far-fetched to presume that the police became suspicious about the case and thought foul play was involved. They then searched for possible fingerprints and found a set of prints that matched the samples collected from Georgia when she was arrested for running illegal poker competitions at age 17.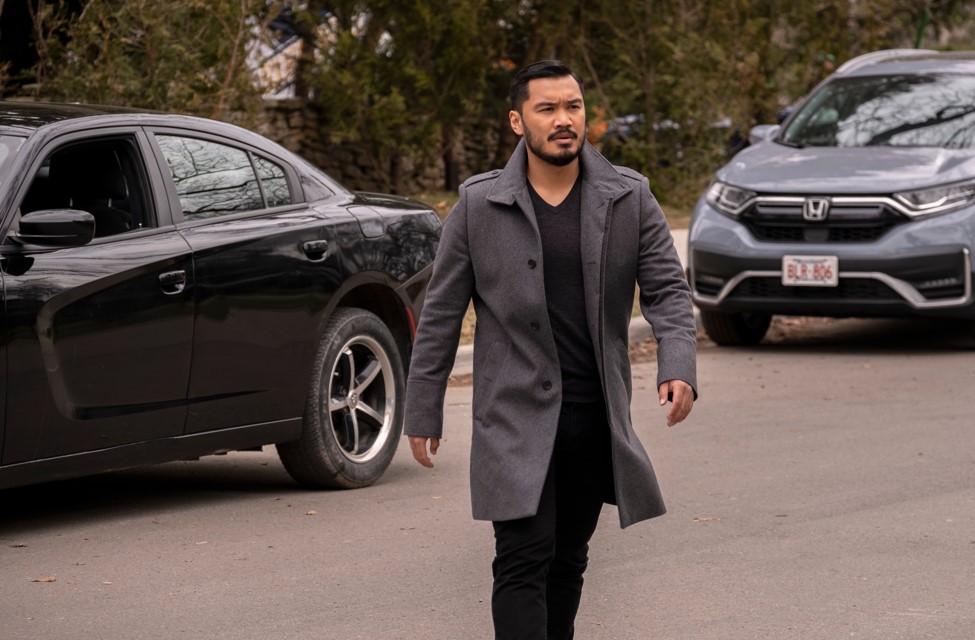 Georgia's arrest effectively sets up the plot for the prospective season 3. Ginny will likely try to find out who spoke to the police. Her best option at this point will be to ask Gabriel, who seemingly played an important role in Georgia's arrest.