Be in films or TV shows, mid- or post-credits scenes serve almost the same purpose. If a given film or series is part of a large franchise like the MCU, the mid- or post-credit scenes generally contain hints about where the overarching story is heading. It can also be an unadulterated example of fan service, showing characters who will otherwise not appear in the franchise. In some cases, mid- or post-credits are used to tie up the storylines. If a project has horror elements, these scenes can depict the survival of the source of the said horror.
In 'Ginny & Georgia,' series creator Sarah Lampert and her team use the scene to reassert the current status of Georgia Miller (Brianne Howey). Here is everything you need to know about it. SPOILERS AHEAD.
What Does the Post-Credits Scene in Ginny & Georgia Season 2 Depict?
In the few-second-long scene, we see a stunned and dejected-looking Georgia standing in front of a measuring scale, and her mugshot is taken. This is the second time this has happened. She was 17 years old (Nikki Roumel) when she had her mugshot taken for the first time. This was in New Orleans, Louisiana, right after she was arrested for hosting illegal poker games. Georgia has come a long way in the intermediate period and was very close to achieving everything she ever wanted for herself and her children.
When Georgia comes to Wellsbury with her daughter Virginia "Ginny" (Antonia Gentry) and son Austin (Diesel La Torraca), she seeks a new start in her life and those of her children. She quickly establishes herself in the local community, using her beauty and charm as effective tools. She also actively pursues the town's single mayor, Paul Randolph (Scott Porter).
By the time the first season ends, Georgia has gotten engaged to Paul and helped him win re-election. However, both her children have run away after finding out certain truths about her. Ginny has discovered that her mother killed Kenny Drexel (Darryl Scheelar), Ginny's stepfather and Georgia's most recent husband, while Austin has realized that his mother never sent any of his letters to his incarcerated father and wrote the response letters pretending that Austin's father was a prisoner of Azkaban.
Although the second season begins with Ginny and Austin still in Boston, living with Ginny's father, Zion, they later return home as Georgia begins preparing for her upcoming wedding. In the course of the season, Georgia confesses her past crimes to her daughter, at least partly. She reveals to Ginny that she killed Kenny with wolfsbane poison for inappropriately touching her (Ginny). She also reveals that she caused the death of her first husband, Anthony, though she claims it was an accident.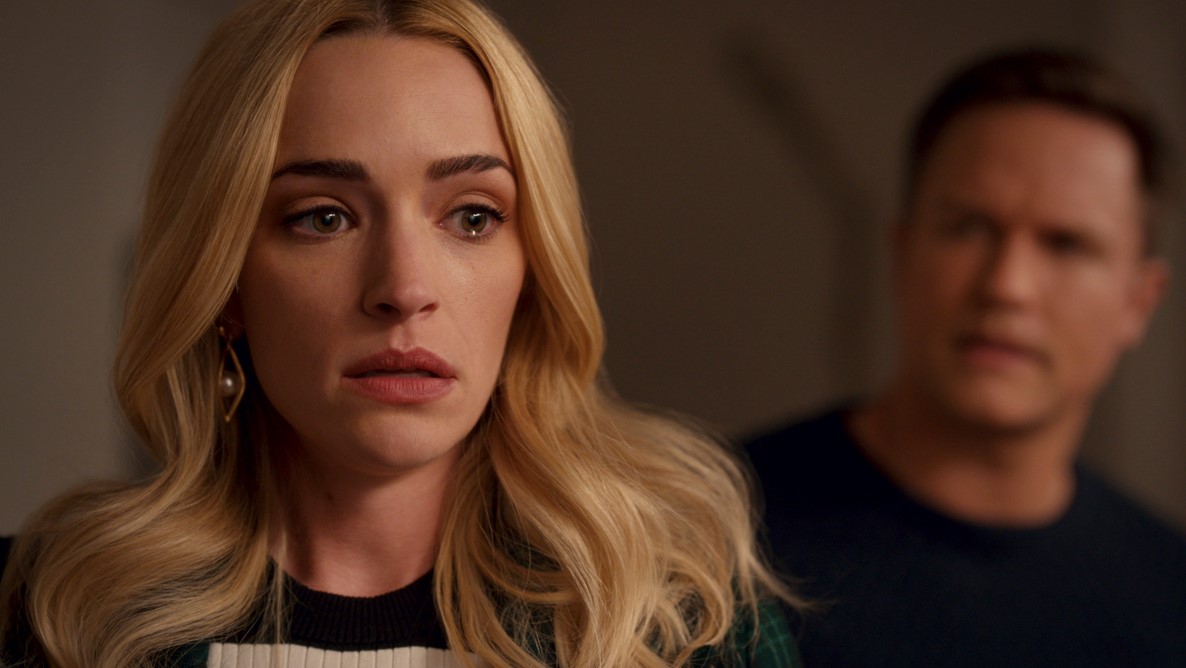 In either case, she left no evidence behind. After those men died, she contacted people in Blood Eyes, the biker gang she was part of, and they took care of the bodies. This is why the private investigator Kenny's first wife hired, Gabriel Cordova (Alex Mallari Jr.), doesn't find anything to implicate Georgia in either murder.
However, in season 2, Georgia makes a big mistake by deciding to kill Tom Fuller, the comatose husband of Cynthia Fuller. Georgia and Cynthia's relationship was previously antagonistic, and Cynthia's son, Zach, was Austin's bully. But things change after Austin returns from Boston. He and Zach become friends, as do their mothers. After learning that a part of Cynthia wishes for Tom to know that she and their son will be alright and move on, Georgia takes matters into her hand and kills Tom by suffocating him with a pillow, not realizing that Austin is also in the room, hiding in the closet.
In the season 2 finale, right after Georgia and Paul have gotten married, and she has officially become Georgia Randolph, Gabriel arrives with the police, and she is arrested for the murder of Tom Fuller. In the post-credits scene, the nametag she has in her hand reflects her current legal name, Georgia Randolph.
Read More: Why and How Did Georgia Kill Anthony in Ginny & Georgia?