Netflix's 'Ginny & Georgia' is an interesting blend of mystery, teen drama, and wholesomeness, as if series creator Sarah Lampert and her team have combined elements from 'Gilmore Girls' with those from 'Desperate Housewives.' In season 1, Virginia "Ginny" (Antonia Gentry), Georgia (Brianne Howey), and Austin (Diesel La Torraca) move to the fictional town of Wellsbury, Massachusetts, to have a new start in their lives. As season 2 begins, Georgia seems to have achieved everything she has ever wanted after getting engaged to the Wellsbury Mayor Paul Randolph (Scott Porter), though her son and daughter now live with Ginny's father Zion (Nathan Mitchell) in Boston. But that changes as the season progresses and both her children return home.
However, things hardly remain peaceful in the life of Georgia Miller. Having been released from prison, Austin's father, Gil Timmins (Aaron Ashmore), arrives in Wellsbury, making demands. Here is everything you might want to know about the ending of 'Ginny & Georgia' season 2. SPOILERS AHEAD.
Ginny & Georgia Season 2 Recap
As the second season of 'Ginny & Georgia' begins, Ginny has a horrible nightmare in which her mother kills her by suffocating her with a pillow. This scene somewhat foreshadows what happens later in the season. It has been a week since Ginny and Austin have come to live with Zion in Boston. They spend Thanksgiving there with Zion's family, and Zion's parents once more bring up how not completely equipped Georgia is to bring up a black daughter. This becomes a more prevalent theme in season 2 than in season 1. Ginny even remarks that her mother braided her hair while loving Scarlett O'Hara, the protagonist of 'Gone with the Wind.' Zion also discovers that Ginny has been burning herself and convinces her to go to therapy. He wants to inform Georgia about this immediately but refrains when Ginny asks him not to.
Meanwhile, in Wellsbury, some people are missing Ginny and Austin. Georgia is angry and worried, and Paul erroneously thinks that Ginny left because of the engagement. Neither knows that Ginny's flight was caused by the sense of alienation she felt surrounded by a non-black friend circle or how her relationships with these friends deteriorated in the days leading up to her departure. However, Georgia has figured out that Ginny knows she killed her former husband Kenny with wolfsbane poison, even though her daughter has no idea why.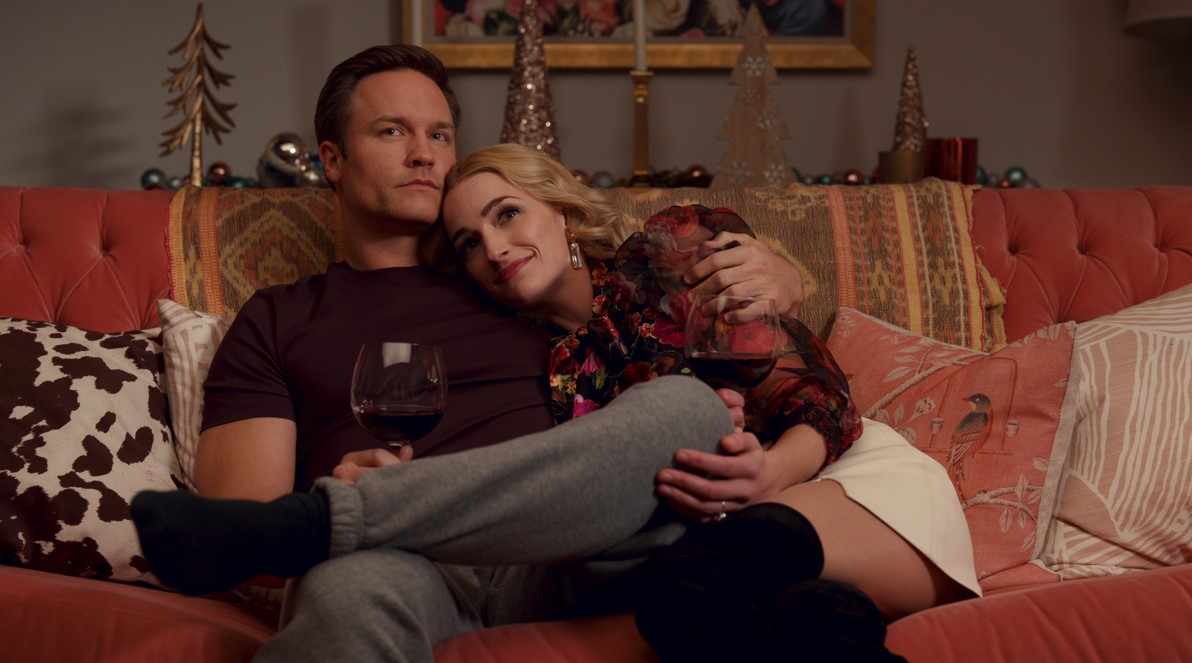 This gets cleared up once Ginny returns home with Austin, and the mother and the daughter have a candid conversation. However, that doesn't necessarily ease Ginny's worries. After learning that her mother killed Kenny for inappropriately touching her, Ginny feels horrified that her mother had to take someone's life for her.
Ginny's return to Wellsbury receives a lukewarm response from her peers. Marcus (Felix Mallard) is happy that she is back, and their relationship develops earnestly this time. That's not the case with Marcus' twin sister Maxine (Sara Waisglass) and her clique of friends. But as always, time has a way of mending things, and Ginny, Maxine, and their friends patch things up. This time, Ginny consciously doesn't limit herself to the clique, building on the friendships that she forged with Bracia and Jackie, and others.
Meanwhile, Georgia is as resourceful and manipulative as always, but she uses these tools for good for the most part. She joins the neighborhood club by improving her relationship with Cynthia Fuller (Sabrina Grdevich). Austin also becomes a friend of Cynthia's son, Zach, his former bully. Georgia arranges various events for Paul and sets up his social media accounts, increasing his popularity. However, Paul starts to feel uneasy about how Georgia has taken control of his personal and professional life without letting him help with her own.
Things become complicated when Gil shows up in Wellsbury and demands to be part of his son's life. Gil's arrival also brings forth something unusual in Georgia — fear. Throughout the season, Georgia prepares for her wedding with Paul. When the big day arrives in the season 2 finale, titled 'I'm No Cinderella,' Georgia goes to the town hall with Ginny riding a carriage drawn by Joe's horse, Milkshake. However, her fairytale wedding soon turns into a nightmare after she is arrested for the murder of Cynthia's husband, Tom Fuller.
Ginny & Georgia Season 2 Ending: Why Did Georgia Kill Tom Fuller?
In episodes eight and nine, 'Ginny & Georgia' approaches the narrative in an unconventional manner. The episodes depict the same events from different perspectives. In episode 8, as Austin hides in a closet while playing hide-and-seek with Zach, he sees Georgia killing Tom with a pillow. In the following episode, we are given more context to this scene. Cynthia has started seeing Joe (Raymond Ablack), the owner of the Blue Farm Café. Tom has been comatose for a significant period now with no chance of regaining consciousness. As Cynthia tells Georgia, a part of her wants Tom to know that she and Zach will be alright in his absence and move on while simultaneously being ashamed of thinking these things. She also wants Zach to remember his father as the happy and active he used to be and not what he has become.
As Cynthia goes to check on the boys, Georgia decides to take matters into her own hand and kills Tom, not knowing that Austin is in the room and has seen the entire thing. In the season finale, right after Georgia and Paul get married, PI Gabriel Cordova (Alex Mallari Jr.) arrives with the police, and Georgia is arrested for the murder of Tom Fuller.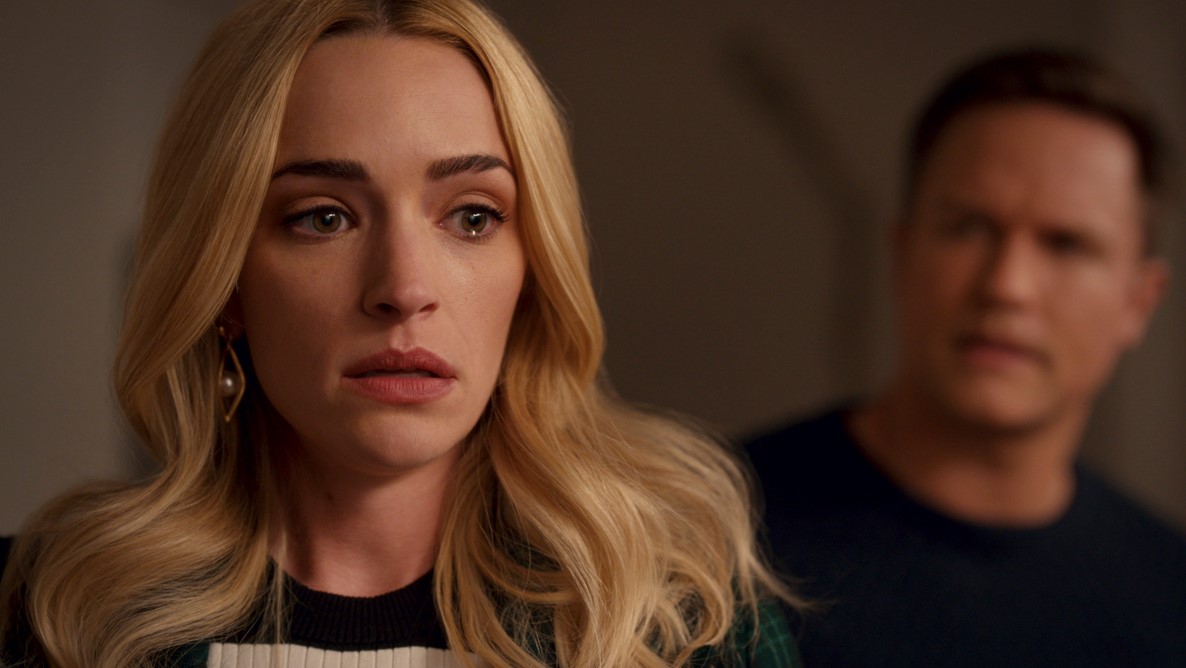 Gabriel doesn't have anything to implicate Georgia for past crimes and probably doesn't even know that foul play was involved in Tom's death when he tells Nick (Daniel Beirne), his boyfriend and Paul's campaign manager, the truth about Georgia. This means that someone has informed him while the wedding was happening, and he went to the police. It is also possible that the police found Georgia's fingerprints on the pillow with which she killed Tom. Unlike her previous two murders, Georgia was forced to leave behind the body this time, which seems to have played a role in her arrest.
Another possibility is that Cynthia still harbors enmity toward Georgia and sets the other woman up. Before Georgia visits Tom's room, Cynthis tells her how she has blacklisted Gil as a tenant. This makes Georgia feel she owes the woman, and she decides to end the misery for everyone involved by taking Tom's life. What she possibly doesn't consider is that Cynthia will still be vindictive toward her.
Although Austin claims that he hasn't told anyone about what he saw at the Fuller home, he might have unconsciously slipped something out when he was with his father. After Georgia and Paul confronted him, Gil made the connection and spoke to Gabriel.
What Happens to Gil?
Georgia is not a person who becomes afraid easily, but she shows genuine fear after Gil returns to her life. In the course of the second season, it is revealed that Gil was a swindler, skimming money off the top from the finances of the company he worked for. He was also abusive toward Georgia, though she never let her children find out about it. She eventually framed him for embezzlement and sent him to jail, and Gil hasn't forgiven her for that. But his arrival in Wellsbury is driven by neither vengeance nor his love for Austin. Instead, it is his greed that is in charge of his actions. He knows that Paul comes from the old New England money and wants to exploit Georgia's connection to him.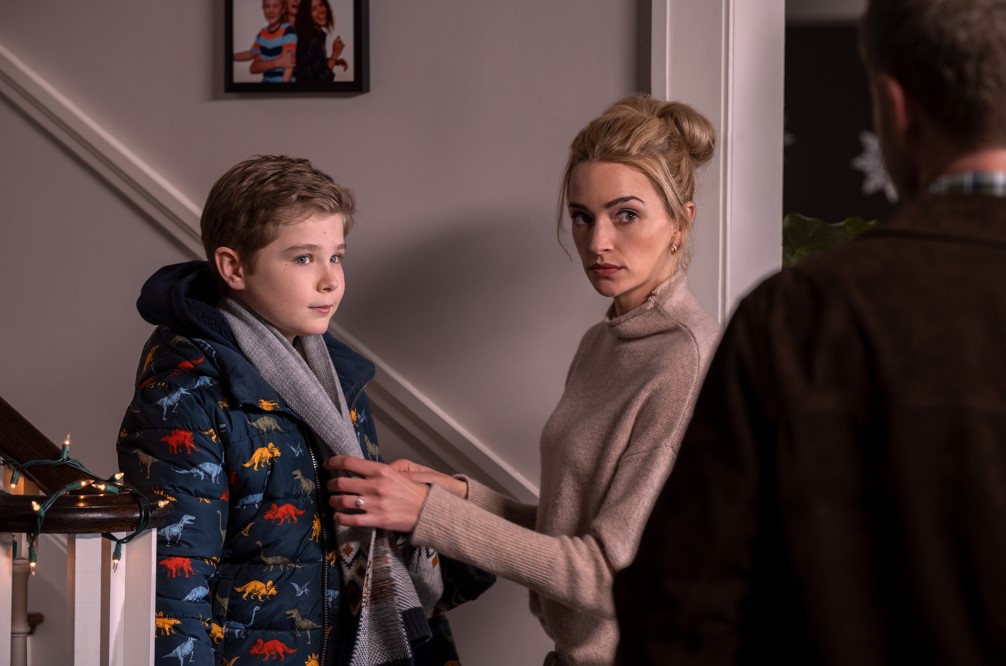 In the penultimate episode, Gil becomes violent again toward Georgia, prompting Austin to shoot him, though he survives. As Georgia feels cornered and scared once more, her first instinct is to run away again. And she almost does so until Ginny talks her out of it. In the season finale, she tells the truth about who she is to Paul, or at least most of it. She speaks about why Gil went to jail and even admits the embezzlement she committed on the mayoral fund, though she carefully omits the roles she played in the deaths of her past husbands. This prompts Paul to confront Gil in Georgia's presence and effectively cut off his access to Austin without explicit permission from him. Unfortunately, this is probably not the last time we will see Gil. People like him can be pretty relentless, and he will continue to try to get what he wants. That is why he is one of the possible people behind Georgia's arrest.
Will Marcus and Ginny Get Back Together?
In this season, Marcus and Ginny's relationship develops much more organically, and the former even helps Ginny with her issues. But when it is his turn to receive help, Marcus pulls back. He suffers from severe depression, and people, including Georgia, constantly calling him a damaged good doesn't help. He recognizes the pain he is in and chooses to suffer alone. When the depression starts to take over his life, he lets Ginny misinterpret the situation, and their relationship seemingly ends.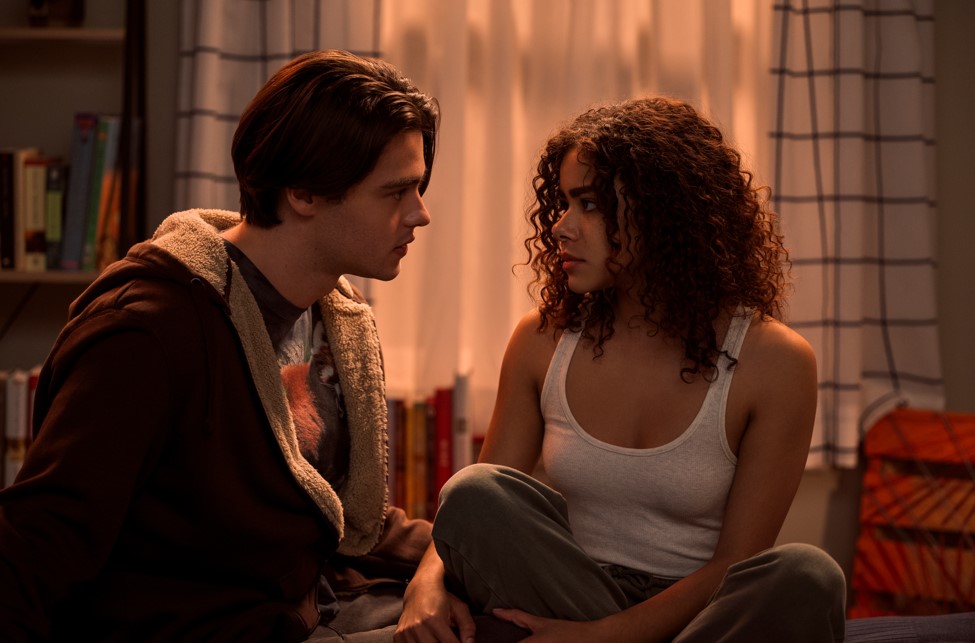 Only after Ginny speaks to Max, she realizes what is happening and rushes back to him, asserting her presence in his life once more. The season ends there, with Marcus and Ginny's relationship caught in limbo once more. But they have an incredible love for each other. If Marcus can get past that notion of self-sacrifice, he will realize that he and Ginny are actually good for each other. It's immaterial whether a person is someone's intellectual peer or not — and this is not to say that Marcus isn't intelligent, because he very much is — other types of human connections are equally important. As long as Ginny and Marcus continue to share that bond, there will be hope for their reconciliation.
Read More: Is Ginny & Georgia a True Story?