'Gilmore Girls' commands an insane army of fans all over the world and it's one of the few shows that have managed to age well with time. Even though the show has ended many still swear by it. The scenarios and relationships depicted in 'Gilmore Girls' have struck the right chords with the viewers. So if you loved the show while it was on air or if you are re-watching the show for the 4179th time like us, we suggest you look for these shows as well. Here's the list of TV series similar to 'Gilmore Girls' that are our recommendations. You can watch many of these shows like 'Gilmore Girls' on Netflix, Amazon Prime Video or Hulu.
14. Gossip Girl (2007-2012)
'Gossip Girl' is a tv show based on the book of Cecily von Ziegesar's series of books by the same name. At first 'Gossip Girl' may not bear perfect connections with 'Gilmore Girls' specially in the small town factor and overall warmth of the show, still, with the course of time the characters of the show manages to exude a deeper sense of bonding with each other and vulnerability of the self at the same time. Blair Waldorf is the popular teen of her high school but things change drastically when her previous best friend joins the same school making lives of everyone, complicated.
Read More: TV Shows Like Shameless
13. Hart of Dixie (2011-2015)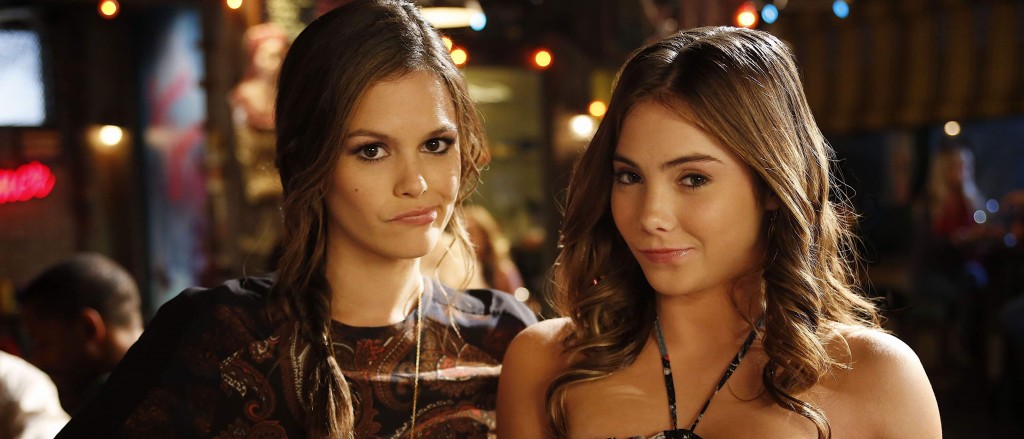 'Hart of Dixie' features the protagonist of the show Dr. Zoe Hart. Zoe, played by Rachel Bilson, receives an offer from a stranger Dr. Wilkes inviting her to work in his medical practice. Upon arriving, Zoe finds that the person is dead and has left half of the practice in her name. The dead person also turns out to be her real father. Zoe now must fulfill conditions in the clause to keep half of the practice but finds it difficult because of her contrasting attributes amidst the local. The show features a transition from city life to a closed community and also features a similar shooting location of 'Gilmore Girls'.
Read More: TV Shows Like On My Block
12. One Tree Hill (2003-2012)
'One Tree Hill' in many ways will give you the similar vibes of 'Gilmore Girls'. It focuses on the lives of two half-brothers who learn to love each other after the initial stage of confrontation and rivalry, all in a small town set-up. It is essentially a coming of age drama with a fair share of teenage love, bonding, and high school. The show is full of warmth and at the end will leave you optimistic for life. Oh, also it features an actor who was a part of 'Gilmore Girls'. Watch on to find by yourself.
Read More: TV Shows Like Westworld
11. Ugly Betty (2006-2010)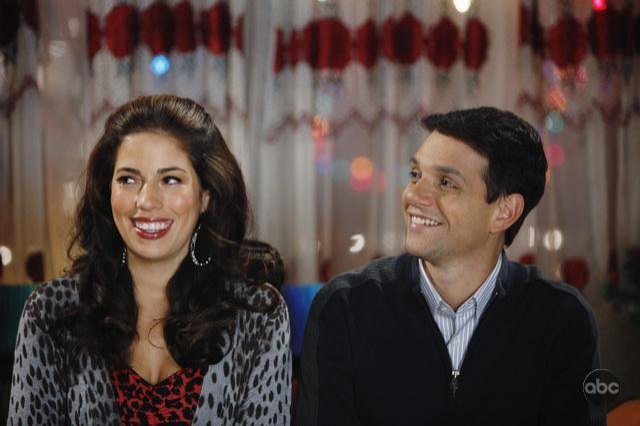 'Ugly Betty' is a show that the fans of 'Gilmore Girls' will relate to instantly. It centers around the protagonist Betty who doesn't conform to the typical definition and standard of beauty forced onto people by the society. Betty's work life is seriously jeopardized and she's constantly ridiculed by her co-workers. Her fashion choices, adult braces, and overall blandness overshadow her good nature. She is warm at heart but struggles to find acceptance in society. The show features a strong female-centric storyline that bends conventional stereotypes.
Read More: TV Shows Like Maniac
10. Will & Grace (1998-)
'Will & Grace' has been rocking the TV for a long time and with quite popularity as well! The show's main USP is the fact that it doesn't shy away from putting homosexual characters in the front of a great cast. The story is all about Will, a homosexual lawyer who lets his friend Grace live in his apartment after the failure of her marriage. Things take a lot of turns and the two end up being permanent roommates. The show was one of the popular ones during its time and has made a noteworthy comeback in recent years.
Read More: TV Shows Like Ozark
9. Izombie (2015-)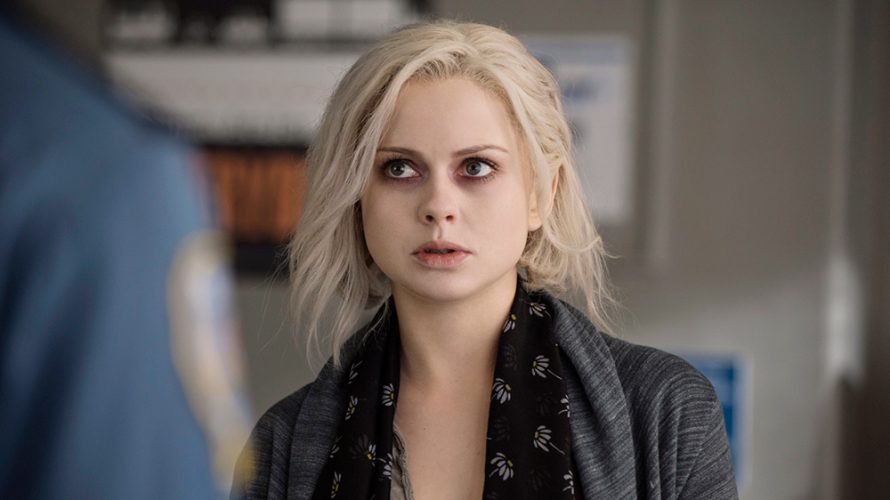 'Izombie' is quite different from 'Gilmore Girls' when it comes to plot and storytelling but that doesn't rob the fact that both shows share some similarities as well. It tells the story of one Olivia "Liv" Moore who accidentally turns into a zombie. Now she has to satisfy her typical zombie needs like eating brains in order to appear normal. She also gets snippets of the dead person's life which she puts to good use. The show features a lot of pop culture references and a strong female character in the center.
Read More: TV Shows Like Lost
8. The Mindy Project (2012-17)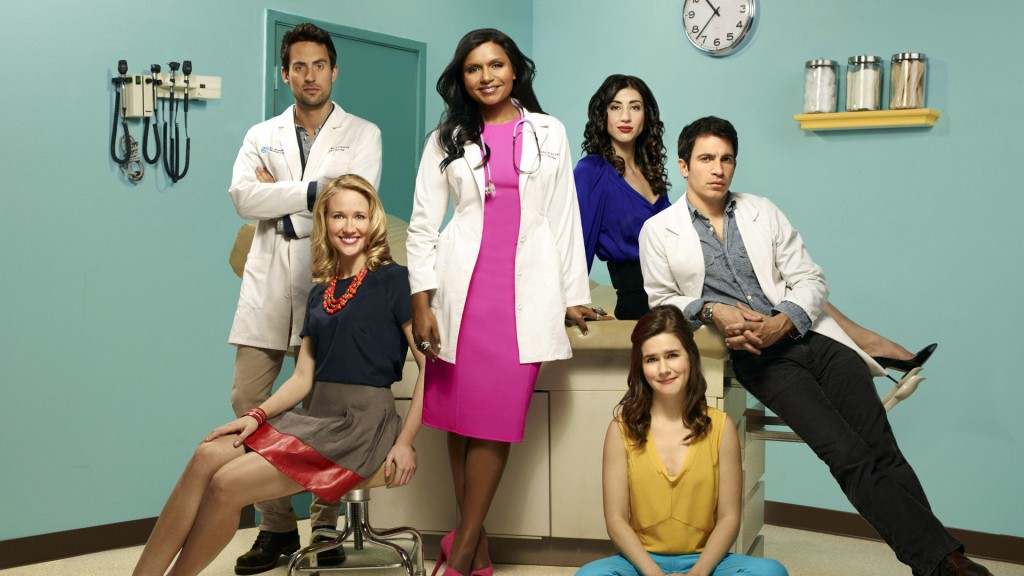 Mindy Kaling stars in the show 'The Mindy Project' as Mindy Lahiri. She's a single mother and an obstetrician/gynecologist, professionally. Mindy struggles thorough messy personal, professional and love life. She has a wicked sense of humour and great knowledge of pop culture and food. The show is based on experiences of Mindy's real-life mother and features a host of colorful and quirky side characters in the medical practice.
Read More: TV Shows Like Power
7. Mom (2013-)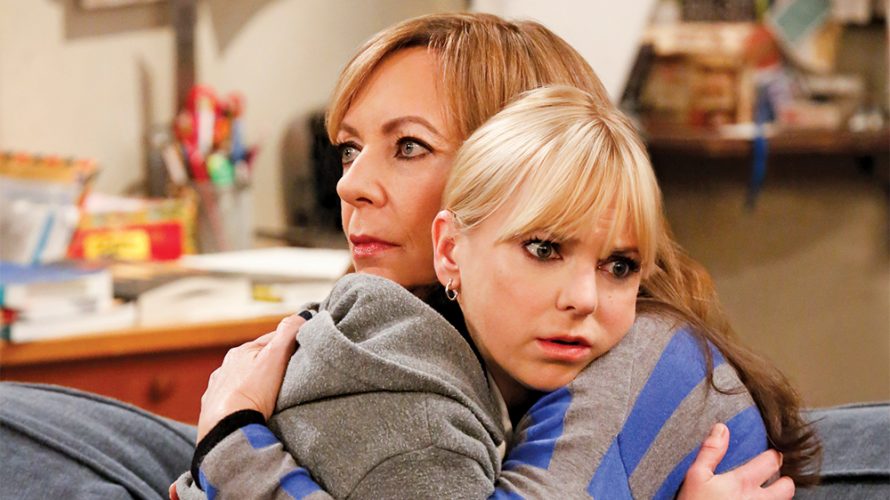 'Mom' finds a similar ground with 'Gilmore Girls', mainly because of its focus on a mother-daughter relationship. Just like Emily and Lorelai, we have a complex mother-daughter duo struggling with their relationship and life in general. Christy Plunkett decides to restart her life in Napa, California after serious bouts of alcoholism and addiction. In comes her mother Bonnie Plunkett. She's also a recovering addict who has a strained relationship with her daughter. The show is not as pleasant as it sounds because it deals with many serious issues like alcohol addiction, homelessness, dysfunctional family and most importantly, teen pregnancy.
Read More: TV Shows Like Psych
6. Bunheads (2012-13)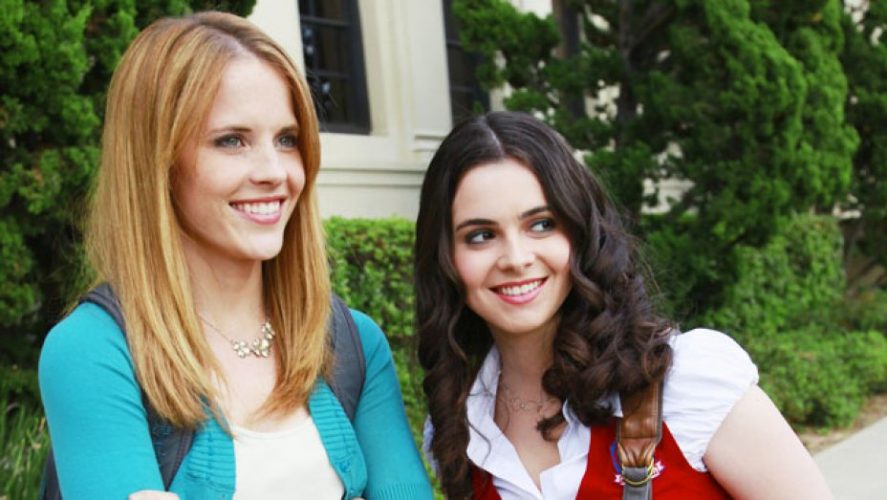 The most glaring similarity that 'Bunheads' shares with 'Gilmore Girls' is Amy Sherman-Palladino. Amy, the creator of 'Gilmore Girls' is also co-creator of 'Bunheads'. The show tells the story of one Michelle Simms, a ballerina turned showgirl in Las Vegas. Disappointed after witnessing how her life turned out to be she decides to settle with her admirer Hubbell Flowers in a fictional coastal town of Paradise in South California. Hubbell dies in a car accident and Michelle struggles to adjust in the small town while encountering difficulty with her fierce mother-in-law.
Read More: TV Shows Like Peaky Blinders
5. Parks and Recreation (2009-15)

The show 'Parks and Recreation' is about Leslie Hope who wants to add a coat of beauty paint on her hometown in Indiana by helping a local nurse Ann Perkins turn an abandoned construction area into a community park. In order to do that she not only has to face a lot of iffy neighbors and self-centered individuals but also a fair share of bureaucratic hurdles. The show started off with a mixed response but after that, it picked up and struck right chords with audiences.
Read More: TV Shows Like Big Mouth
4. Veronica Mars (2004-07)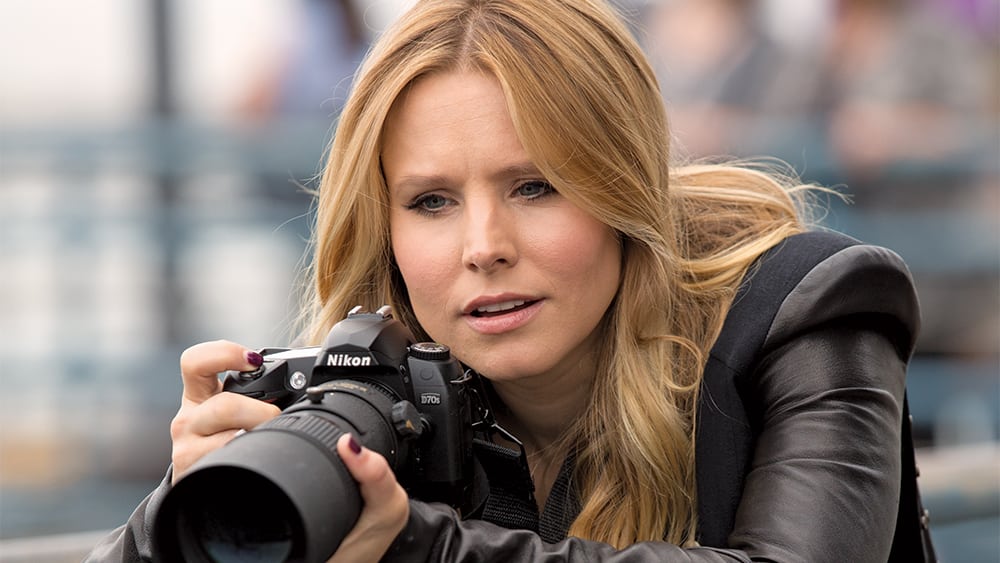 'Veronica Mars' is a favorite among 'Gilmore Girls' fans, and for right reasons. Kristen Bell plays the titular character of Veronica Mars who is high school teenager and part-time investigator under her father's guidance. She develops a knack for investigating and observing complex cases and by the end of the seasons, the bigger mystery gets solved. The show has a neo-noir tone to it making it one of the freshest show with a lead female protagonist. After getting canceled prematurely a fan-driven campaign helped the show to end on a conclusive note with a movie in 2014.
Read More: TV Shows Like The Big Bang Theory
3. This is Us (2016-)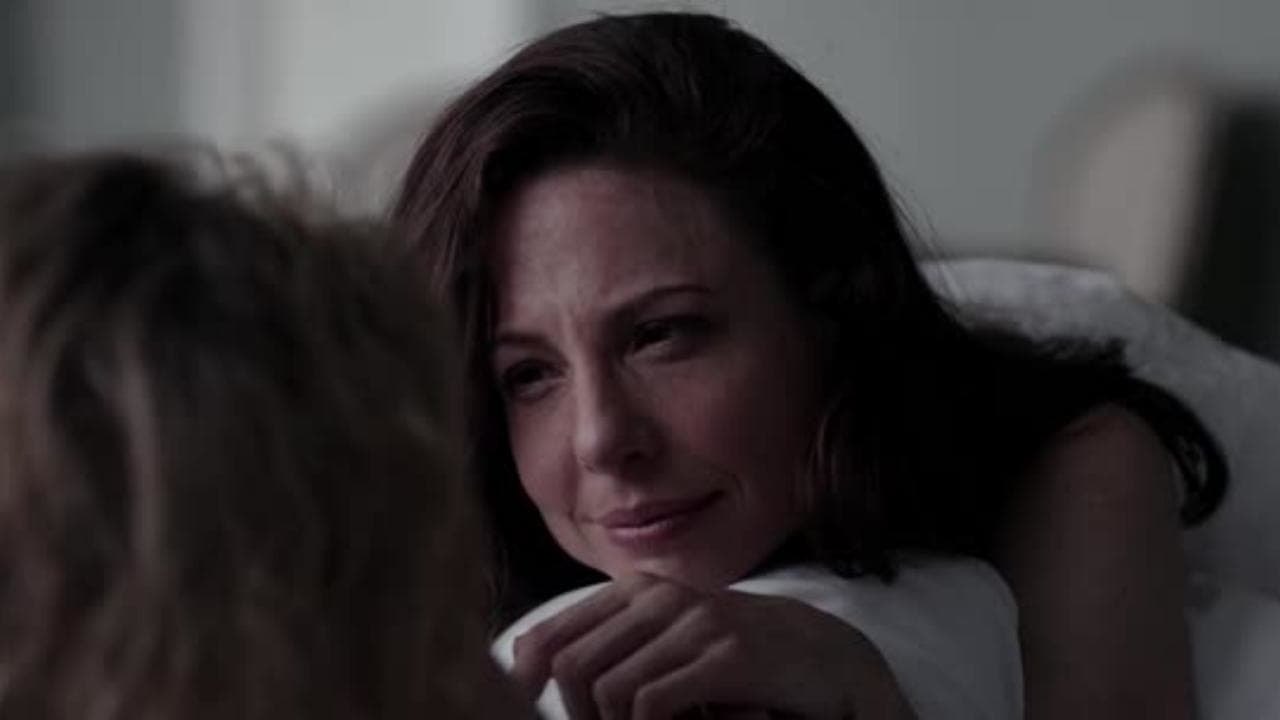 'This is Us' is one of the newest shows in this list. It is a show that revolves around three siblings, Kevin, Kate, and Randall with their parents Rebecca and Jack Pearson. It shows a touching and striking moment of Randall's acceptance in the family. The show juggles between the past snippets and the present. Even though it focuses on present day scenario, we are shown moments of significance in their past. The days of parents before their children and the growing days of the children are depicted vividly. The storylines are entangled with each other and make up for an endearing watch.
Read More: TV Shows Like Riverdale
2. Parenthood (2010-15)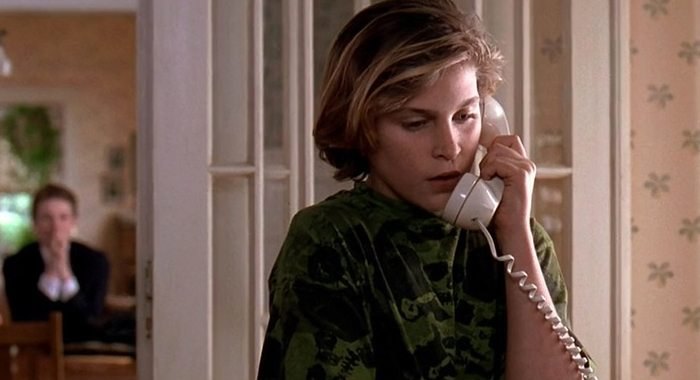 'Parenthood' contains a lot of temperamental similarities with 'Gilmore Girls'. Set in Berkeley, California the show focusses on the Bravermans, a three-generational family. Zeek and Camille Braverman have four children named Adam, Sarah, Crosby, and Julia. Adam's daughter Max is suffering from Asperger syndrome. With each season we are introduced to more complex family relations, heartbreaks, and estrangement. The show features strong female characters, complicated family relations across generations and a superb presentation of ensemble acting.
Read More: TV Shows Like How I Met Your Mother
1. Jane the Virgin (2014-)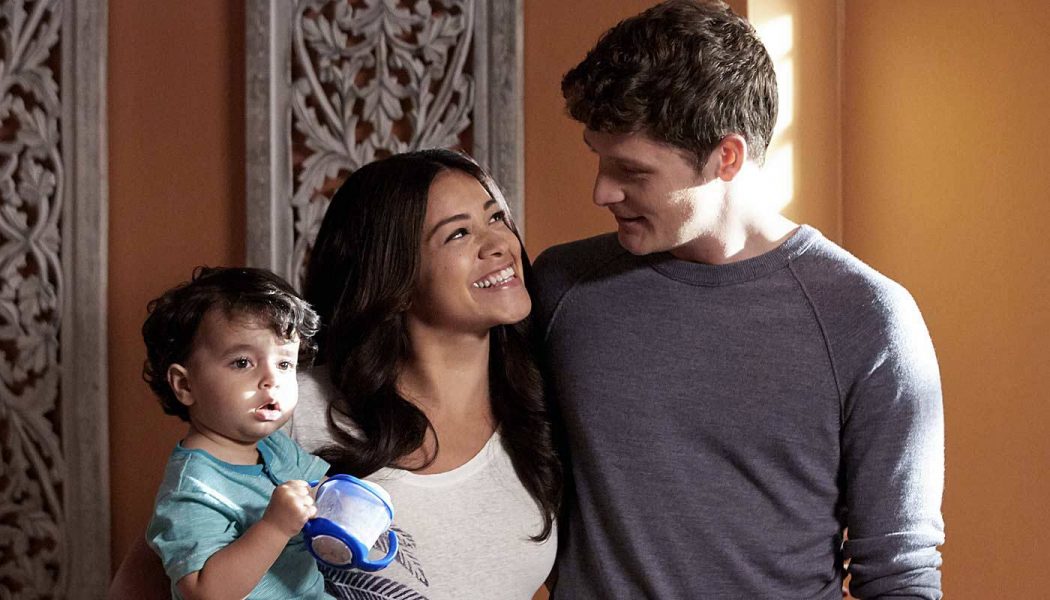 If you love 'Gilmore Girls', there's no way you'll not love 'Jane the Virgin'. The show focuses on Jane Gloriana Villanueva, portrayed by Gina Rodriguez, who is an honest hard working young woman striving for a writing career. She's a Venezuelan-American woman whose religious beliefs compel her to protect her virginity until marriage. But she accidentally gets pregnant by artificial insemination. To make matters worse, she and her child's biological father share a complex past and present. Jane is forced to raise her child as a single mother with her mother and grandmother providing a strong influence on her life. The show is full of satirical humor and beautiful mother-daughter relationship.
Read More: TV Shows Like House of Cards