The fifteenth episode of Hulu's sitcom 'How I Met Your Father' season 2, titled 'Working Girls,' follows the aftermath of Sophie joining Ellen's company as a staff photographer. Sophie's appointment changes the dynamics of her relationship with Ellen, forcing the latter to be candid with the former. Sid and Hannah are in Los Angeles as the former tries to fit in among the colleagues of his wife. Jesse thinks that he only has a few hours left to live after listening to the prophecy of a psychic. The engrossing episode ends with a pivotal decision and a moving revelation. If you are up for a detailed take on the same, you are at the right place! SPOILERS AHEAD.
How I Met Your Father Season 2 Episode 15 Recap
'Working Girls' begins with Sophie letting Ellen know that she has an opportunity to join the latter's company as a staff photographer. After working as a freelance photographer for a long while, Sophie is tired of not knowing when she will receive her next paycheck, which makes her consider accepting a 9 to 5 job. She asks Ellen to put in a good word for her among her superiors. Sophie eventually receives the job, which doesn't make Ellen happy. As they start to work together, Sophie and Ellen are given an assignment to promote cabbages and they come up with an impressive pitch.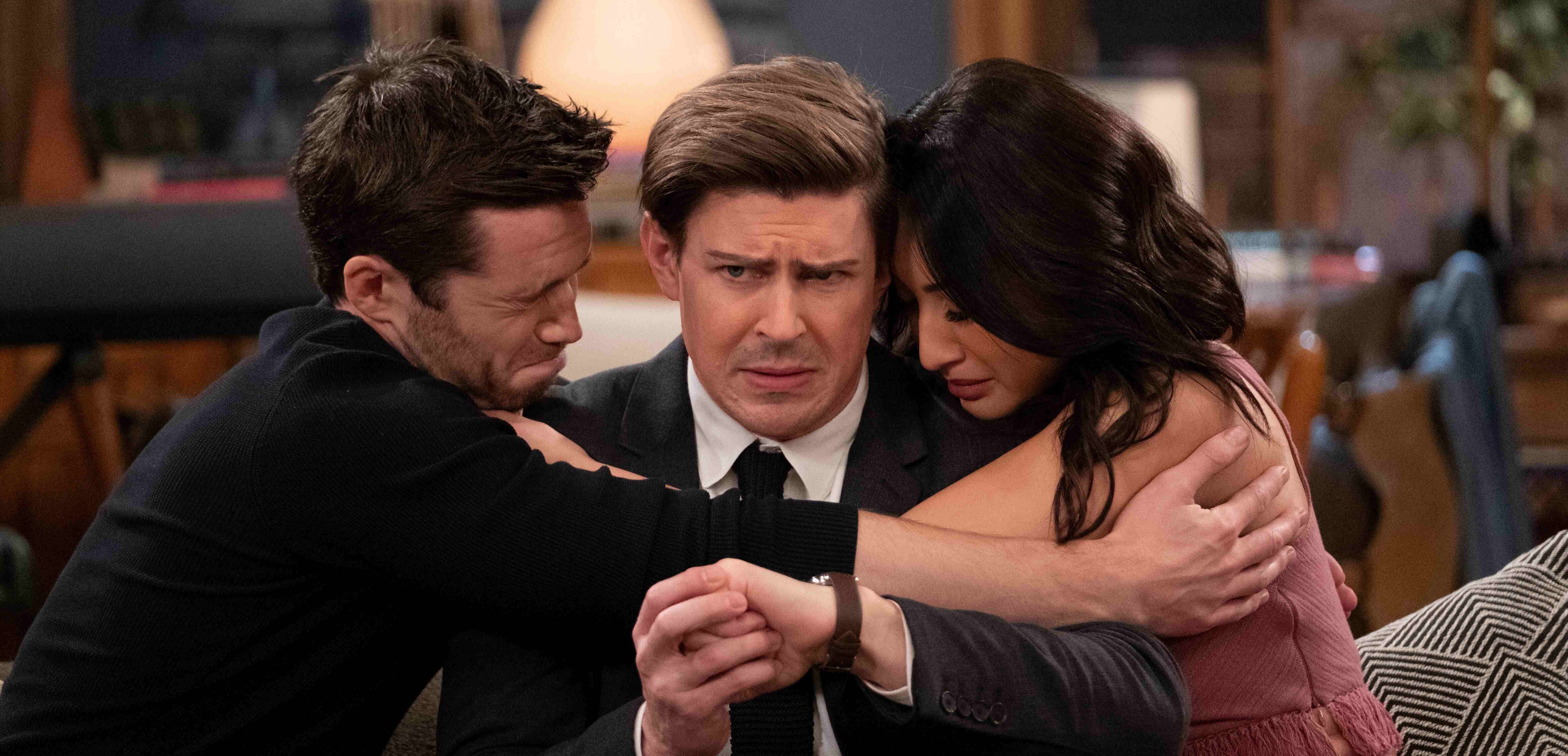 However, Sophie soon realizes that Ellen hasn't put in a good word for her or done anything for her to get the job. Feeling betrayed by one of her closest friends, Sophie confronts Ellen, who lets the former knows that she didn't do the same because she wasn't convinced that Sophie will be able to do her job properly. The confrontation leads to a fight between the two friends. Sid is in Los Angeles, visiting Hannah's workplace and meeting her colleagues after deciding to move into the city. Hannah's colleague Eli's presence unsettles him. His efforts to impress the group of his wife's friends fail miserably as well.
Jesse is told by a psychic that he has only one day to live. Although he doesn't believe the same at first, a sword falls to the floor, nearly hurting him. He gets scared of dying, only for Charlie and Valentina to team up to make his last hours memorable. Jesse expresses to Sophie and Ellen that he loves them. Towards the end of the day, Jesse dresses up for his death but the prophecy turns out to be false as he continues to live.
How I Met Your Father Season 2 Episode 15 Ending: Will Sid Move to Los Angeles or Stay in New York City?
In the fourteenth episode of the second season, Sid comes to know about Hannah's wish to set up a home in Los Angeles, against their plans to settle in New York City after she completes her residency in the City of Angels. Although he takes a stand against the same, he eventually decides to move to Los Angeles to be with his wife since he wants to do everything he can to resolve the predicament. As a start, he visits Hannah's hospital and spends his time with her colleagues. However, Sid fails miserably to adapt to the new surroundings, which raises questions concerning his decision to move to the city.
Hannah realizes that Sid cannot live in Los Angeles even if he gives his everything to settle in the city for her. She knows that her husband is a New Yorker through and through and there's nothing he or she can do to change it. Therefore, instead of letting Sid make a compromise concerning their future, Hannah makes one. She decides to move to New York City so that Sid can live in the city where belongs rather than live miserably in Los Angeles. She makes it clear to him that he shouldn't worry about "crushing the Los Angeles thing" anymore since she has changed her mind about setting up a new home in the city.
Hannah has an amazing life in Los Angeles. She is working at a reputed hospital and she has appealing colleagues like Eli present in her life that is based in the city. But Hannah loves Sid more than what Los Angeles offers to her. She values Sid's decision to turn his life around for her by deciding to move to where she wants to set up her future. Now that she realizes Sid cannot do the same, Hannah wants to turn her life around for her husband. Sid has sacrificed a lot for supporting and sharing his life with Hannah, which makes it impossible for her to choose Los Angeles over Sid.
Do Sophie and Ellen Reconnect?
Sophie and Ellen get into a fiery fight when the former realizes that the latter cannot even help her get a job. As far as Sophie is concerned, Ellen refuses to help her even after knowing all about her struggles professionally and financially. The opportunity to join Ellen's company is a great way for her to ensure that she has a paycheck to expect at the end of every month. Ellen, however, doesn't really believe that Sophie will excel in a 9 to 5 job, especially when the latter doesn't know whether she should wake up or show up at work at 9.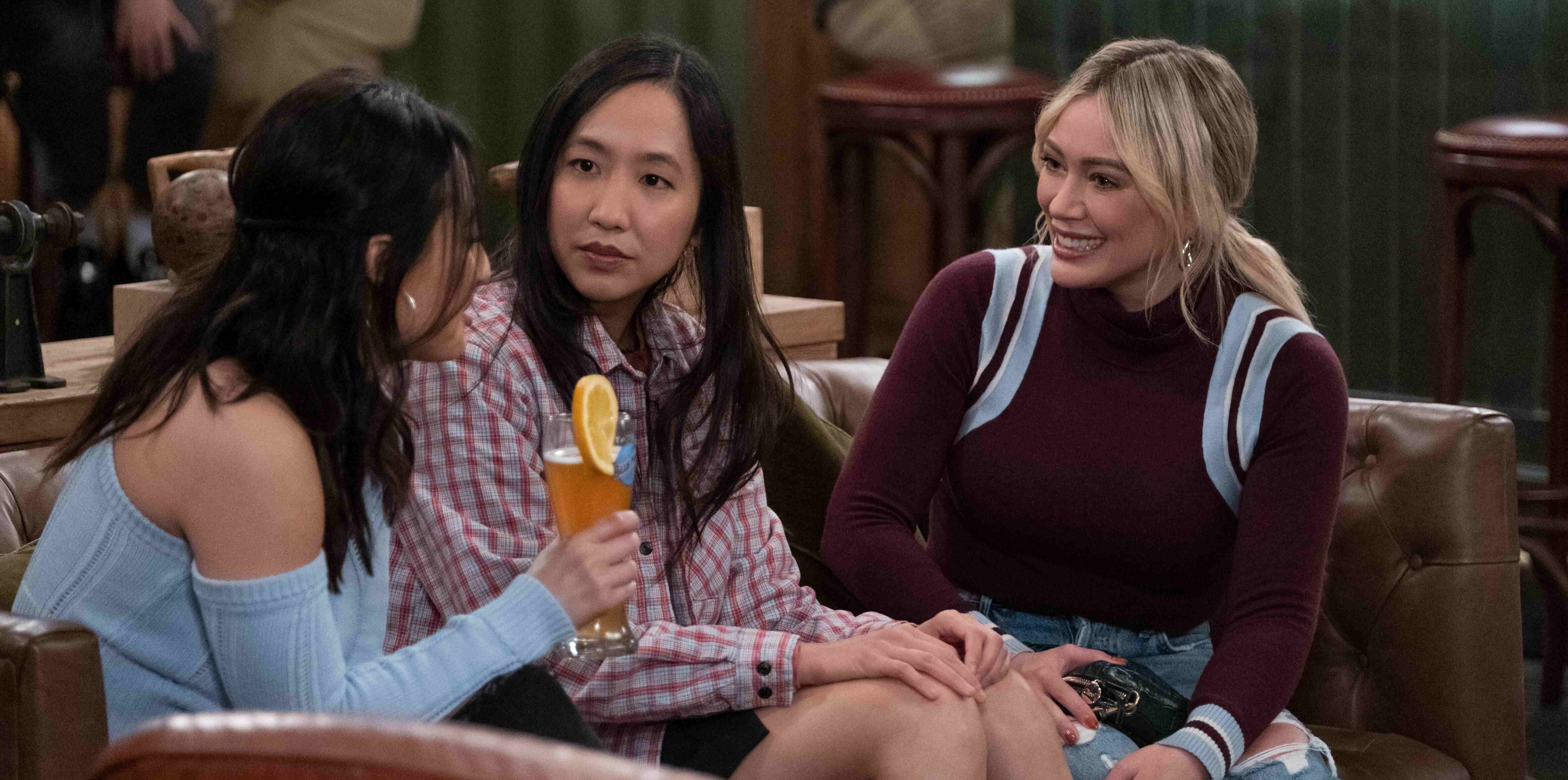 Still, Sophie and Ellen manage to reconnect. Ellen realizes that she should have supported her friend regardless of whether the latter will excel in the company. When she talks to her superior, she promotes Sophie as a photographer well without bothering about the possibility of the latter's performance tarnishing her reputation. Sophie also comes to know about the same, which makes her reconnect with one of her closest friends. Since Ellen is one of the best employees at the place, her superior values her words and asks the duo to move forward with their assignment.
Read More: Where is Rachel? Is Aby James Leaving How I Met Your Father?