The old American West is a place that harbours many stories. Hollywood has shown a particular interest in this scenario and has given the audience some truly great films. Cowboys, gunslingers, Native Americans, outlaws — there is a lot of scope for concocting interesting stories and creating iconic characters. The texture, the music and the whole aura of these films are completely different, and when a Western film is on, you know it'll surely be an adventurous ride full of action. With that said, here's the list of really good western movies on Hulu that are available to stream right now:
18. Heaven's Gate (1980)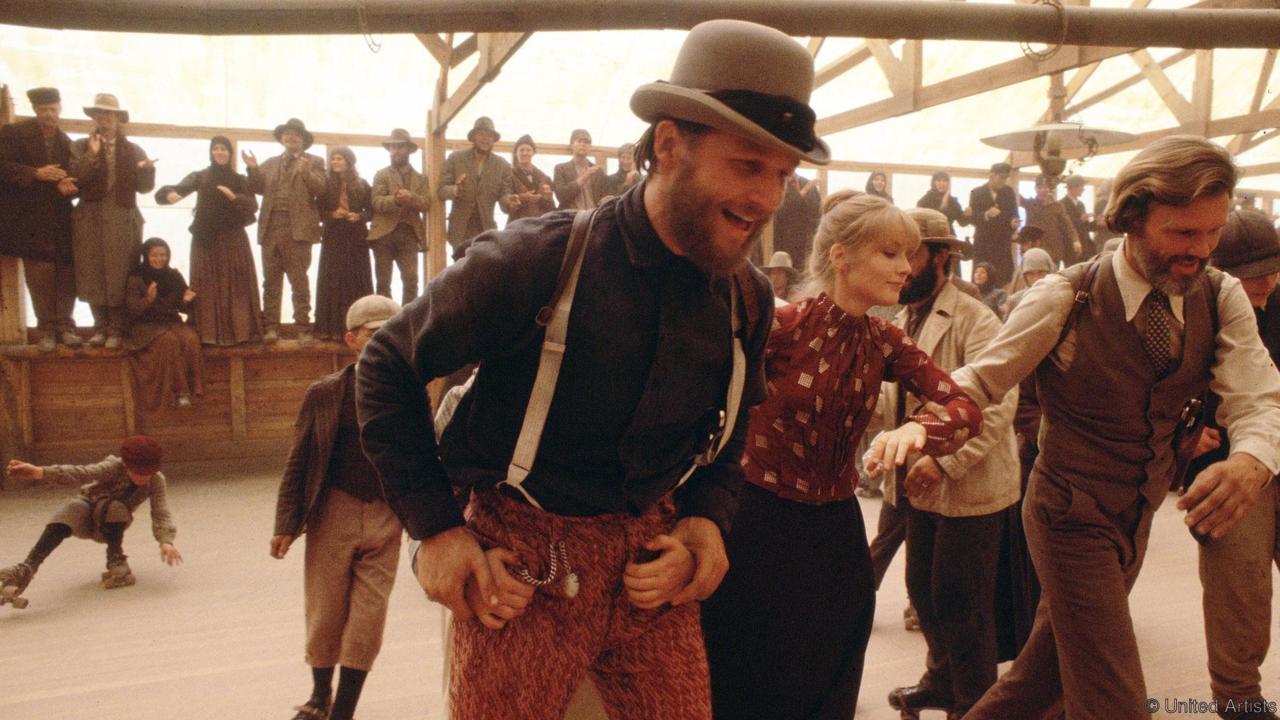 Set in the dusk years of 1800, 'Heaven's Gate' follows the story of a man who finds himself in the middle of class conflict. Kris Kristofferson plays the role of James Averill, a Harvard graduate who stops in Casper, Wyoming while on his way to another county. There, he discovers that the rich and the poor are caught in a tussle that doesn't bode well for anyone. Once he gets the whiff of a cattle association, whose stock is stolen by the poor, moving forward with a cruel plan to kill them, he has no option but to intervene.
17. Running Wild (2017)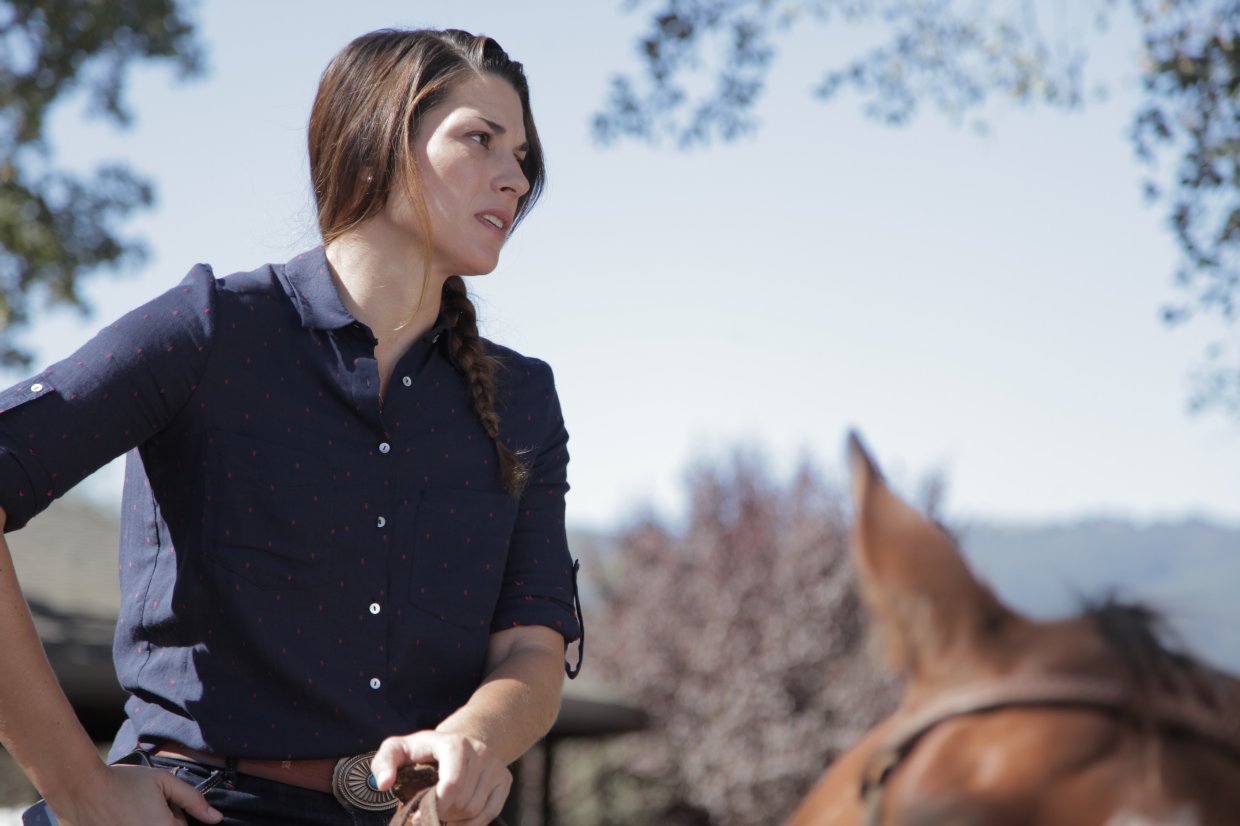 Stella Davis has enjoyed the life of a socialite in California. But when her husband dies, she becomes privy to the facts that he had kept secret from her. One of those things is the mortgaging of her family ranch. With him gone, there are only 90 days for Stella to find out a way to keep the creditors at bay. In such hard times, she revisits the story of how her great grandmother had acquired the ranch in the first place. 'Running Wild' stars Sharon Stone, Christina Moore, Tommy Flanagan and Jason Lewis.
16. Damsel (2018)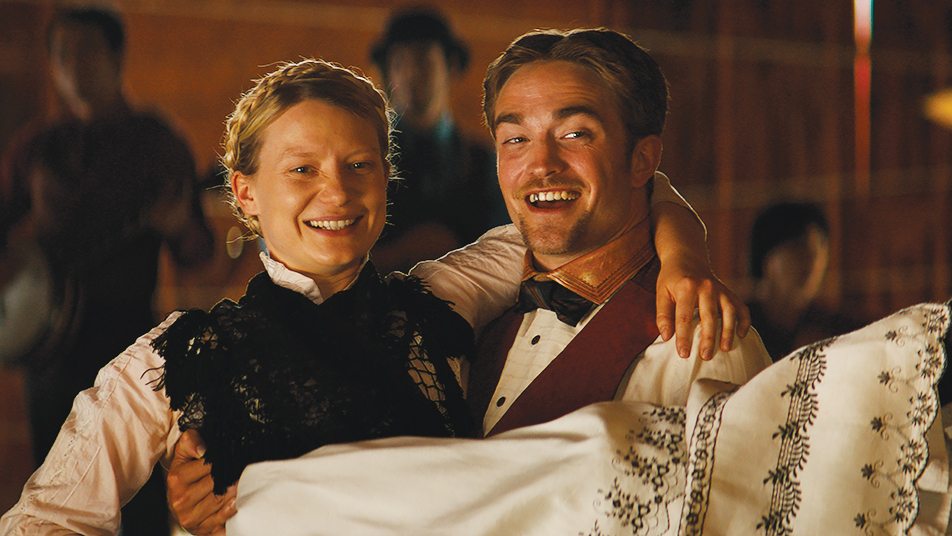 'Damsel' stars Robert Pattinson as Samuel Alabaster, a man who is driven across the country by the love he has for Penelope, played by Mia Wasikowska. A horse and a drunkard become his companions for the journey and while he expects to have some adventures along the way, he can't help but dream about the day he'll get married to Penelope. What Samuel forgets is that he has been gone a long time and people change. A simple adventure turns into a series of misadventures and Samuel is forced to reconsider his definition of a damsel in distress. Directed by David and Nathan Zeller, this is a comedy that blends with the cowboy-scenario to give an entertaining time.
15. The Tall Stranger (1957)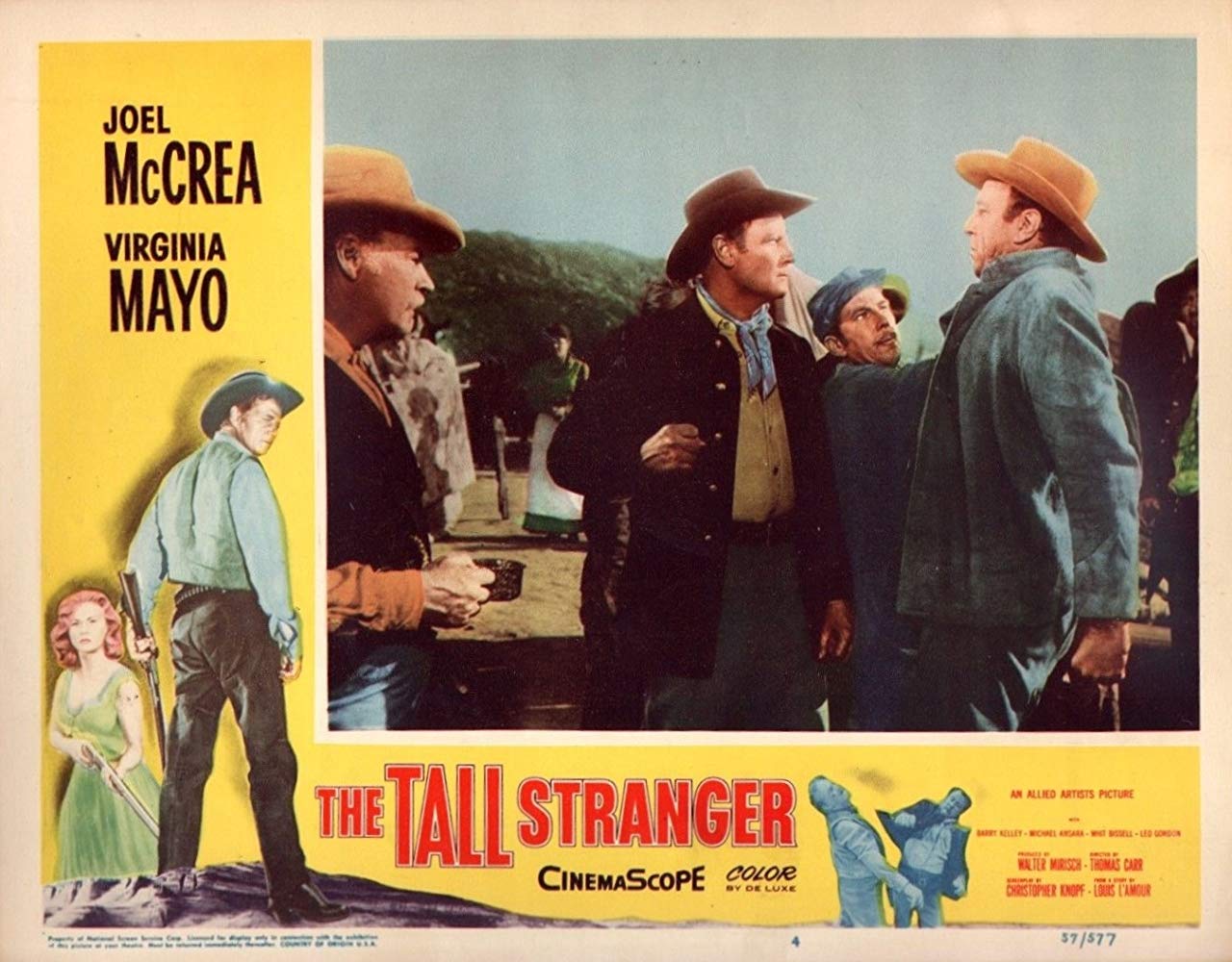 Set in the 1860s, 'The Tall Stranger' follows the story of a man who finds himself on a train that will lead him to his half-brother who holds a long-seated grudge against him. It started with a bit of tussle with cattle rustlers. He would have died had some wagon trainers not found him. Gradually, he recovers, and when he gets a hold of himself, he enquires about the whereabouts, the journey and the destination. The people on the train think that they are on their way to somewhere safe. But they are dead wrong and he needs to convince them to stop.
14. The Hangman (1959)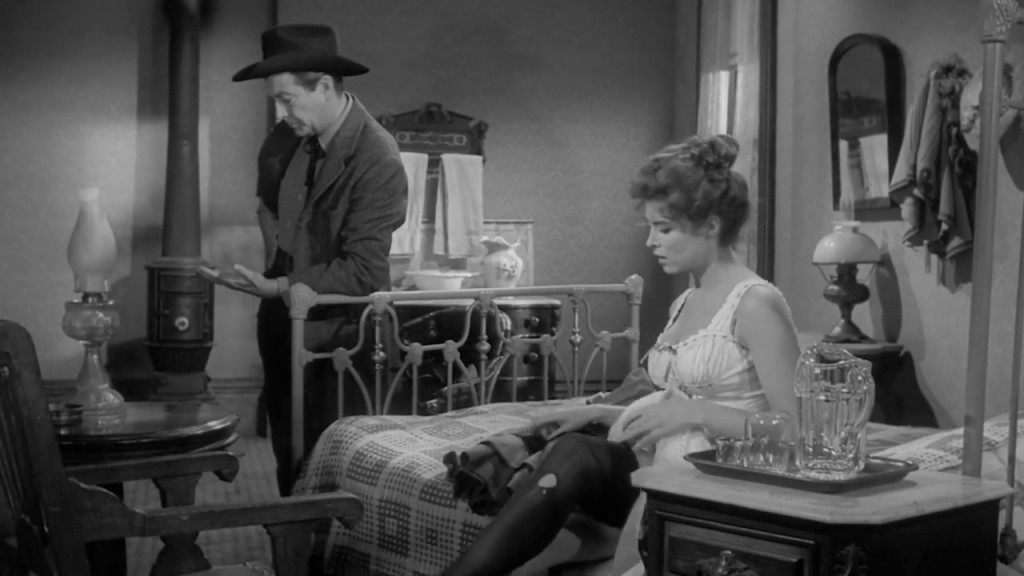 Johnny Bishop was a criminal, but that has become a thing of distant past now. He has succeeded in turning over a new leaf and has become a valuable and respected member of his community. Mackenzie Bovard is a federal officer and he is tasked with finding criminals and bringing them to justice, which he often does by hanging them. Had he come for Johnny when he was still a criminal, Bovard's job would have been easier. But for now, he not only has to fight with the community that stands beside Johnny but also with the sheriff of the town.
13. Warpath (1951)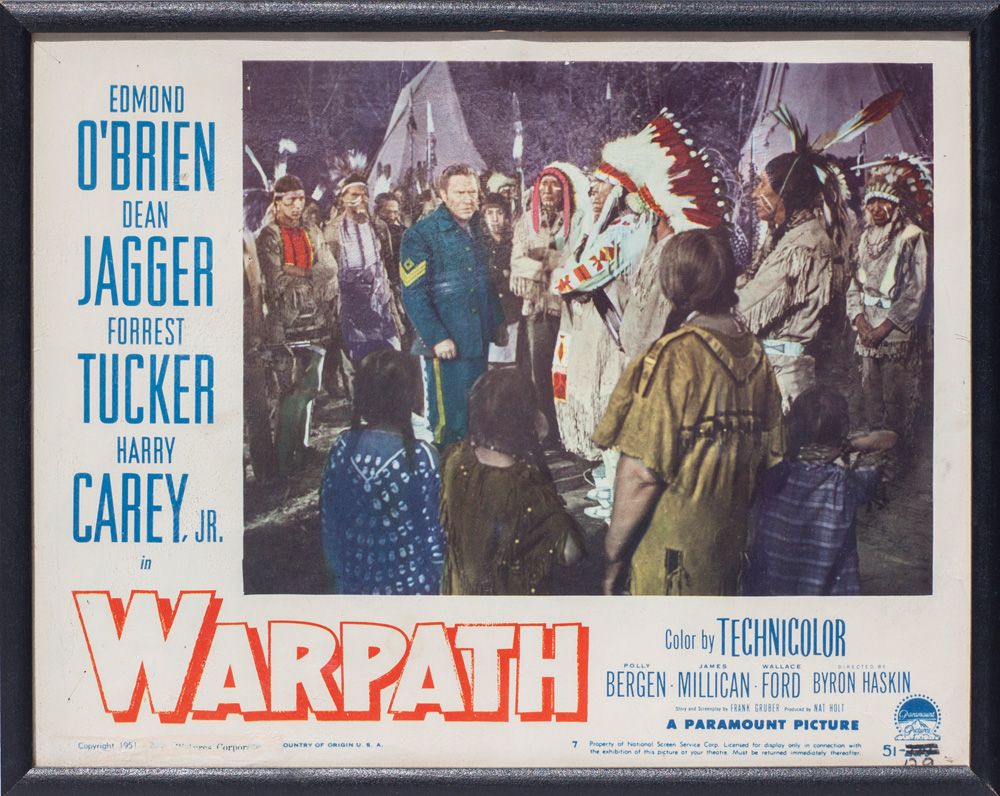 "Before starting on the journey of revenge, dig two graves." John Vickers should have realised that, but the rage inside him didn't allow him to stop and think about letting go of his grudges. Who could blame him? The woman he loved had been killed and until he had his justice, he would never stop. Three men become his target, and he plans on ridding the world of them, one by one. To some extent, he succeeds. But then, some unexpected things happen, which don't really favour the odds for him.
12. Bad Company (1972)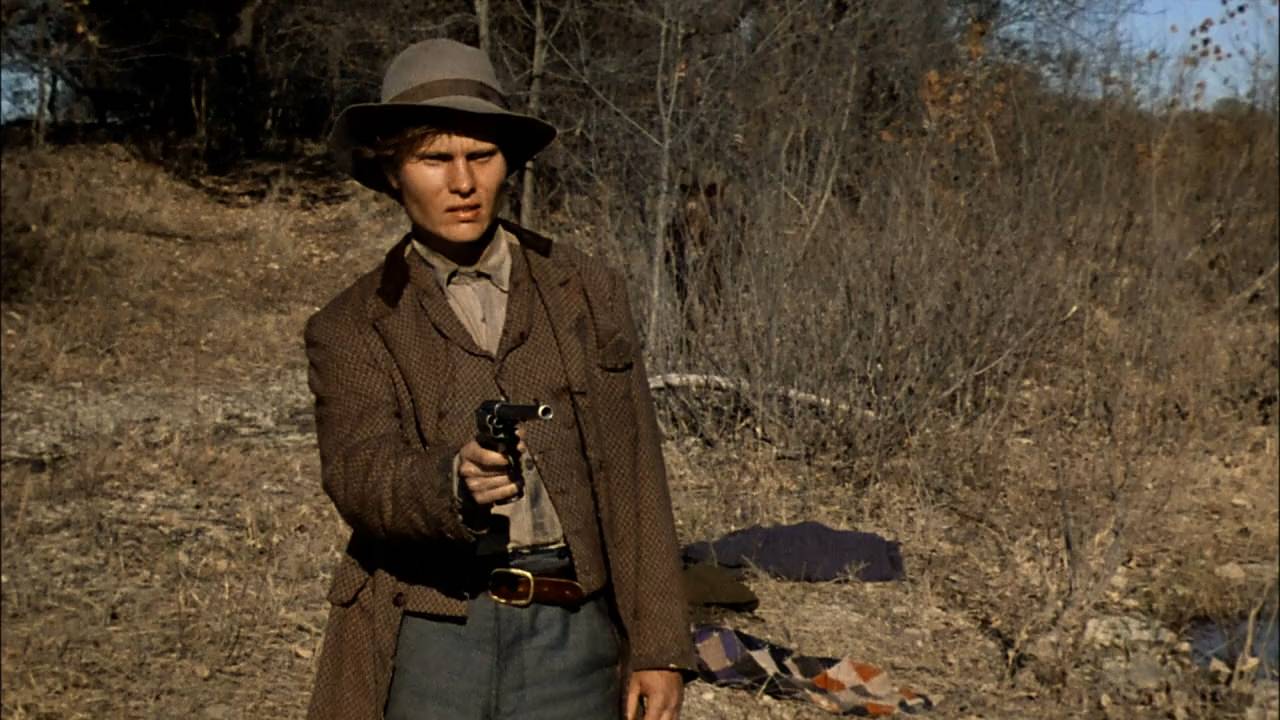 'Bad Company' stars Barry Brown and Jeff Bridges, and is set during the time of the American Civil War. With the drafting in full effect, young men are being torn out of their houses to join the army. While some go willingly, others try to flee because they don't want to be a part of the bloodbath. Drew is saved from it by his parents, who have already lost one son to the war. They give him some money and tell him to ride West and make a new life for himself. Along the way, he is joined by Jake Rumsey and they begin to explore the opportunities that one can exploit in such circumstances.
11. Bullwhip (1958)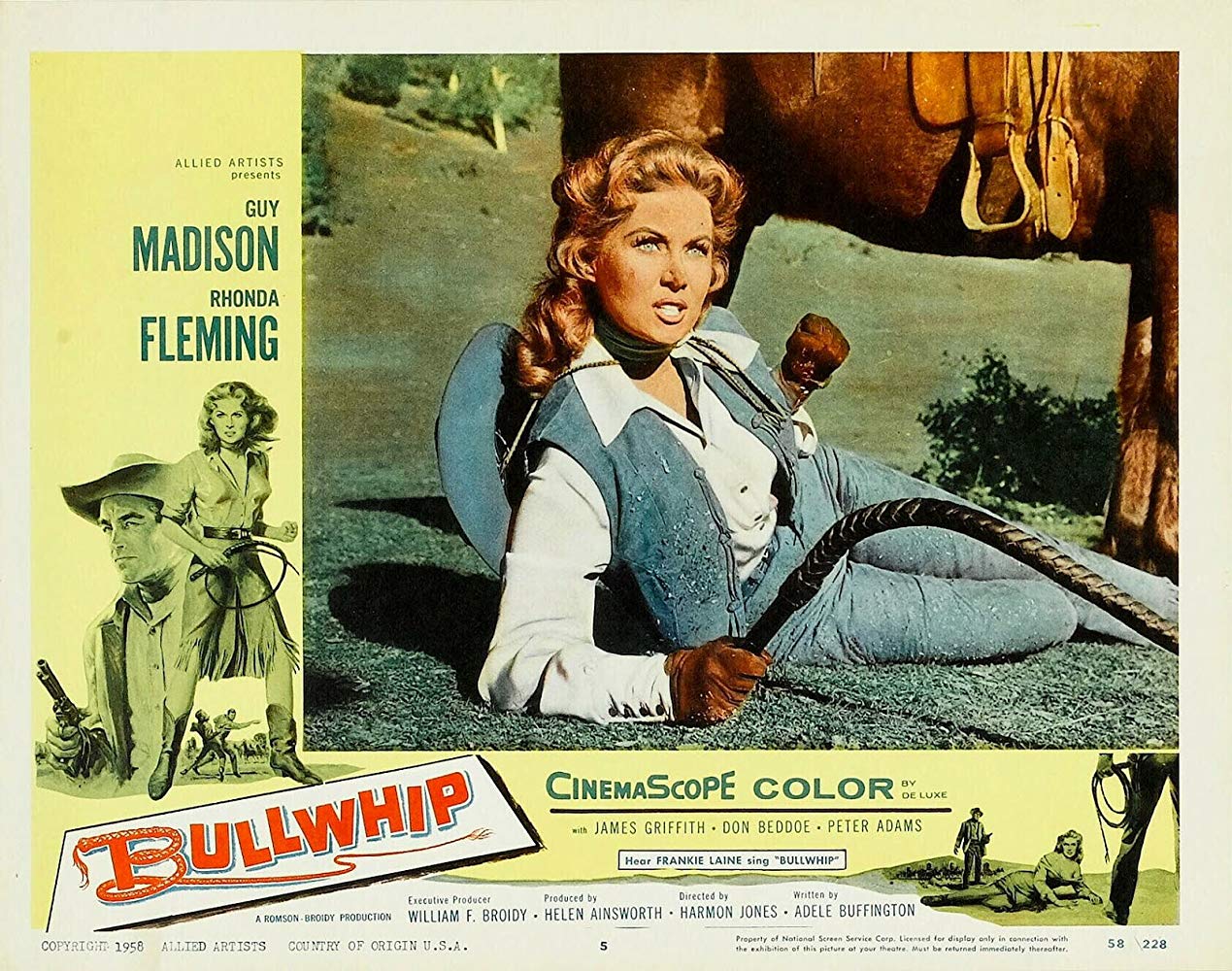 What would you do to save your own life? Would you marry a total and complete stranger? When it comes to dying, marriage seems a far better option. Steve Daley agrees with this. He was about to be hanged when an offer was placed on the table for him. He's not like other seasoned criminals; he is a good guy who killed someone in self-defence, so you can root for him. The deal is to get married, just on paper. Of course, Steve does it, but no sooner than he puts down the pen that the bride runs away and the shooting starts.
10. Meek's Cutoff (2010)
Some people just can't accept their mistakes. This becomes problematic not only for them but also for the people who depend on them for their survival. Set in the 1840s, 'Meek's Cutoff' follows the story of a group of settlers who realise that they are lost in the desert. The problem is that their guide, the one who was supposed to get them through the journey without any problem, is not ready to accept that he read something wrong and now they are a long way from their actual destination. A chance for survival appears when a Native American finds them and offers to help them, but Meek isn't going to let someone else be in charge.
9. The Long Riders (1980)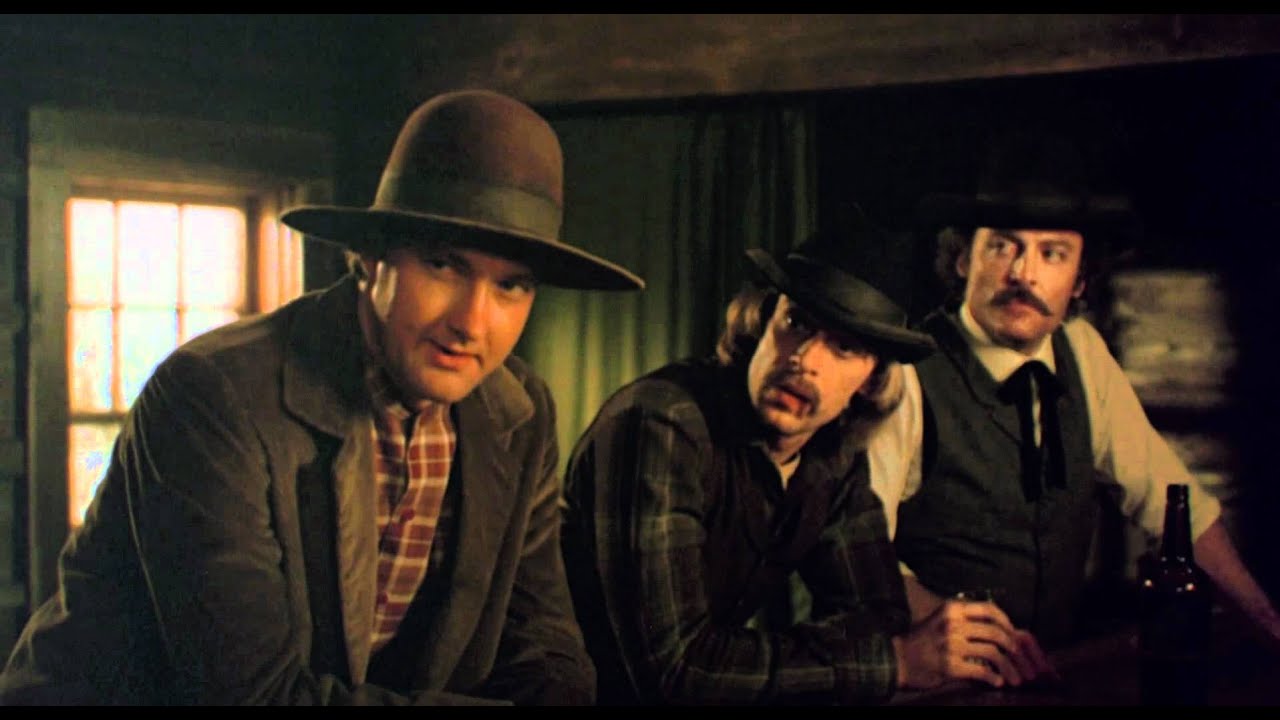 If you like the Brad Pitt and Casey Affleck starrer 'The Assassination of Jesse James by the Coward Robert Ford', then consider 'The Long Riders' as a prequel of sorts. In the previous film, you witnessed the end of the leader of the gang, and in the latter, you'll get to know how he became one of the most wanted robbers in the first place. Don't worry though, it won't start from the very beginning. This film is set during the time the James-Younger gang had already established itself as one of the most feared bands in the Midwest. The story begins with the assigning of a detective to track them down and capture them.
8. A Man Alone (1955)
When you are stranded somewhere, then any resource, no matter where it comes from, becomes invaluable. Wes Steele had been in the desert for too long to not realise that. His saving grace came in the form of a stagecoach. He took one of the horses and rode towards the town, but the problem stirred when the horse was recognized by the sheriff's deputy. The thing is that stagecoach was full of dead bodies. Someone had brutally murdered all those people and Steele took something away from the crime scene. This made him an instant suspect. After surviving the harshness of the wilderness, now, he has to survive in civilization.
7. Law of the Lawless (1964)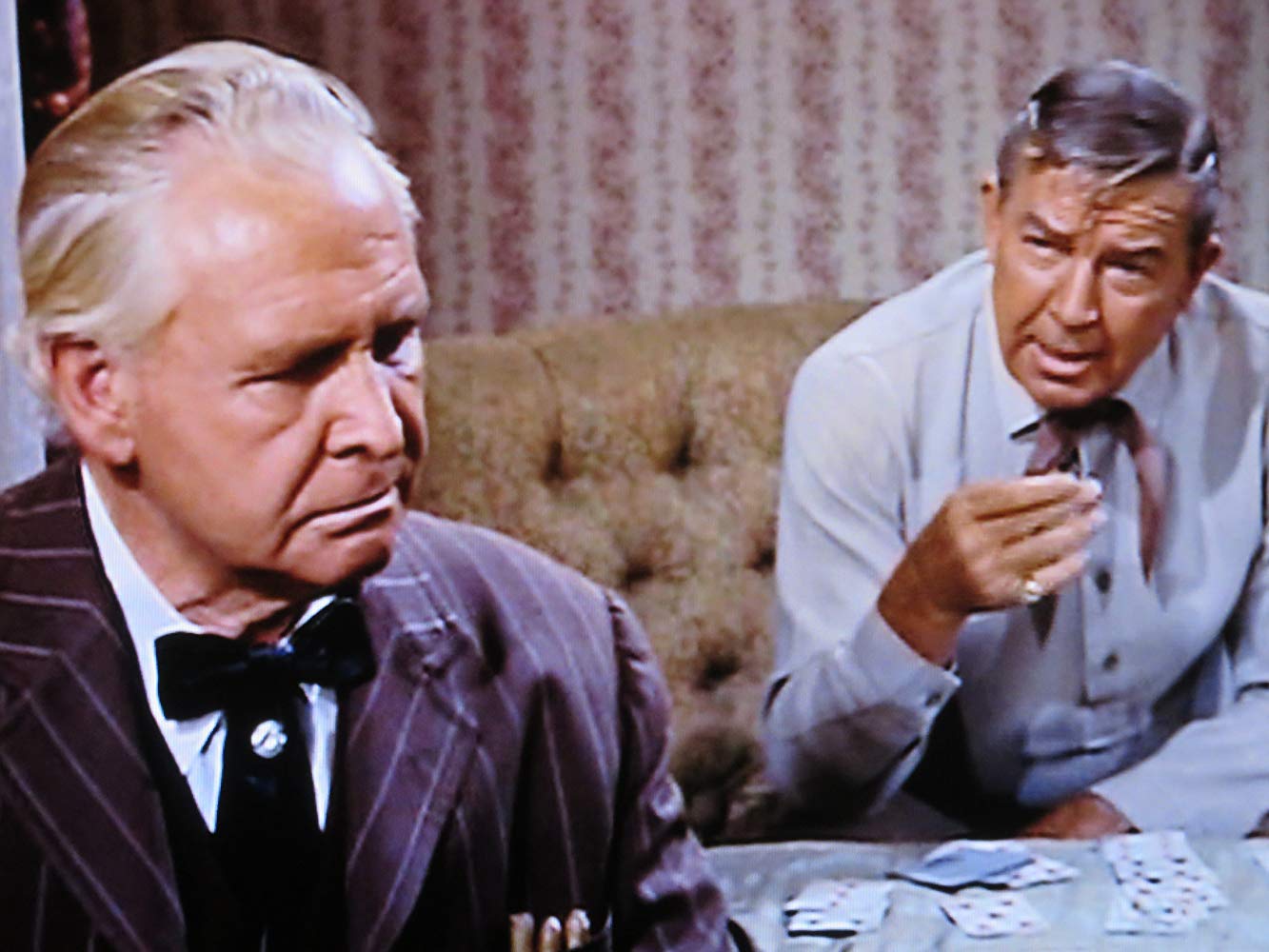 When working in the field of law, the more successful you become, the more chances arise for you to become someone's target. In order to save themselves, or their relatives, criminals come up with a number of ways to coerce judges, lawyers, cops, and anyone who comes in their way, to drop the charges and allow them to walk free, no matter how horrific of a crime they might have committed. In this story set in 1889, Judge Clem Rogers finds himself in one such position when he is tasked to supervise the trial of Pete, the son of the town gangster.
6. Johnny Guitar (1954)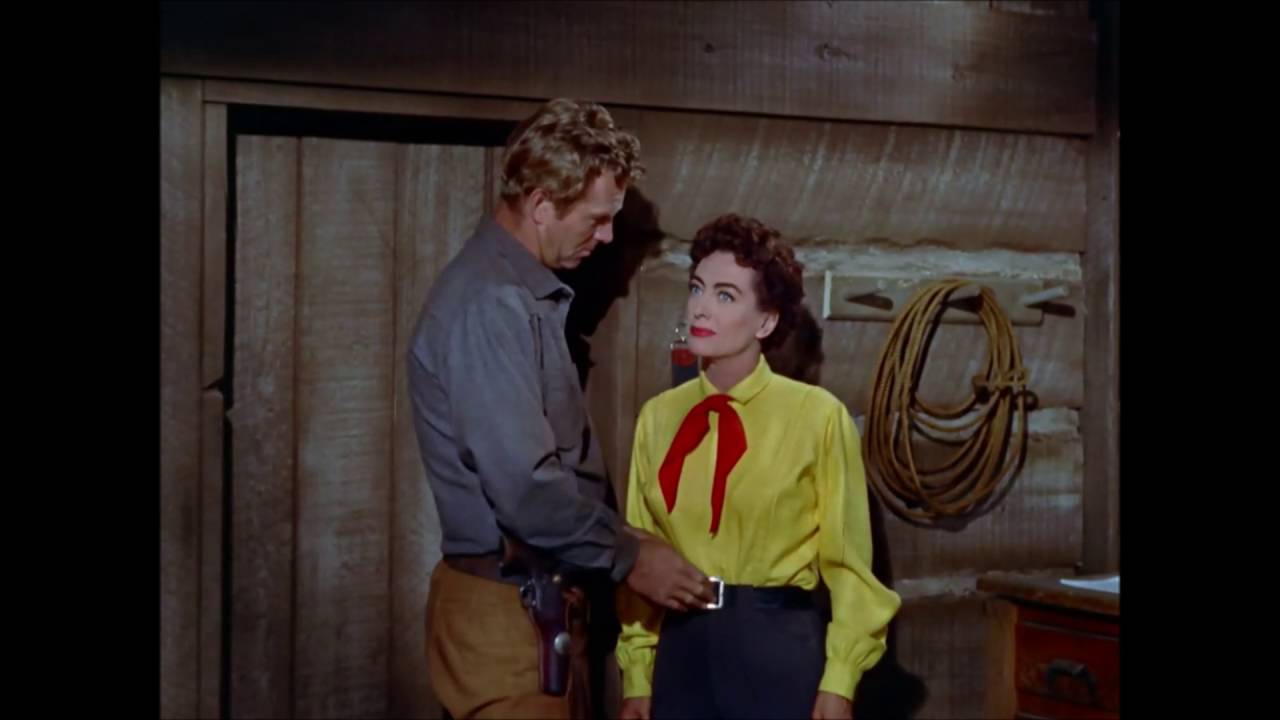 'Johnny Guitar' stars Joan Crawford as Vienna and Sterling Hayden as the titular character. Vienna's strong-willed character has made the rest of the town a lot resentful about her. She speaks her mind and constantly disagrees with the policies of the townspeople, one of them being the railroad coming to their town. They plan to drive her out of the place and give her an ultimatum. But, she's not the one to fall to petty threats. When her ex-lover, Johnny Guitar, joins her, it becomes even more impossible for everyone to get rid of her.
5. The Eagle and the Hawk (1950)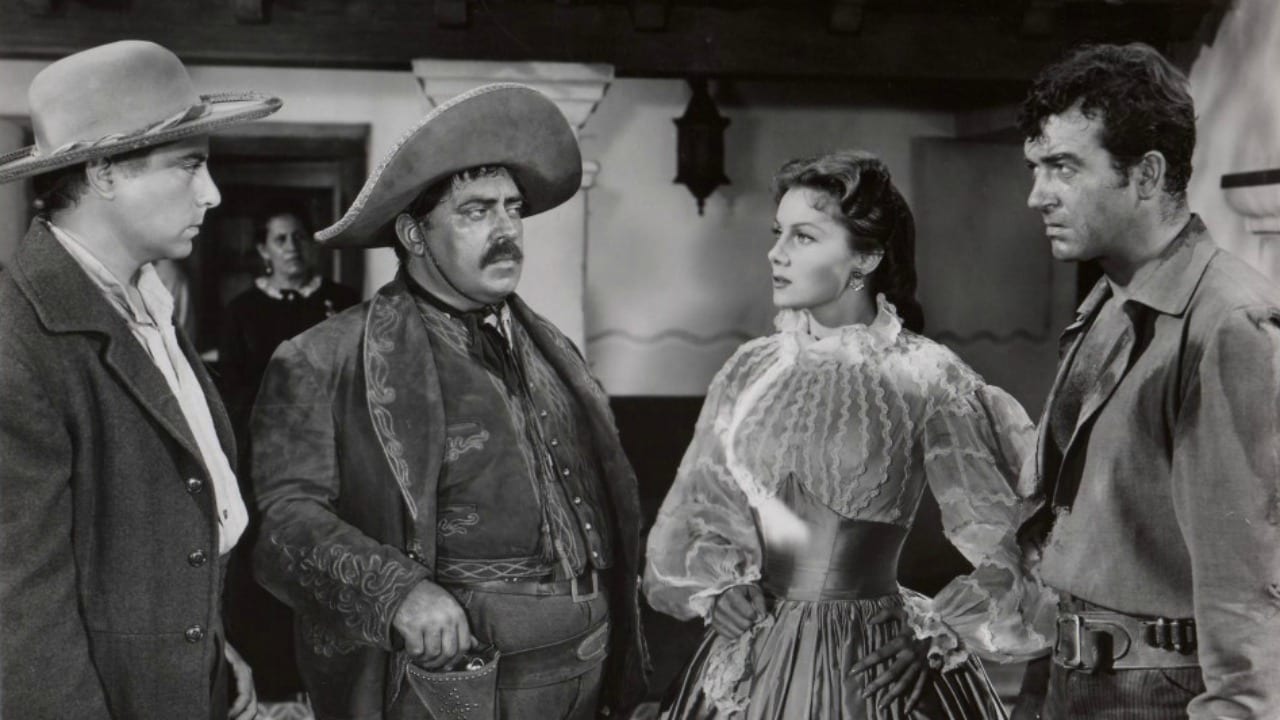 'The Eagle and the Hawk' stars John Payne, Rhonda Fleming and Dennis O'Keefe as the main cast and follows the efforts of two men to stop foreign elements entering the territory of Texas via Mexico. The Governor of Texas gets the information that the French have come up with a conspiracy to access their way inside America. The first part of their plan is to take control of Mexico. He decides to employ the services of a Union spy and pulls him out from his post in the Confederate Army to help a Texan Ranger with the mission.
4. The Furies (1950)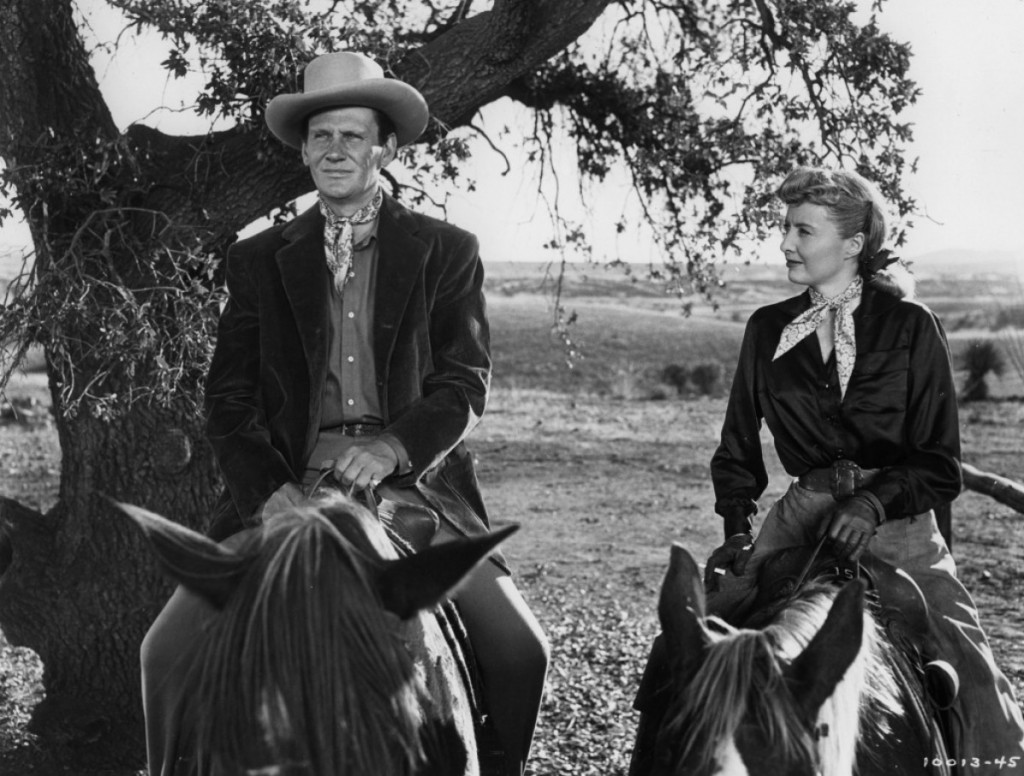 A father-daughter relationship is very delicate. The balance needs to be maintained, especially when both have strong personalities that can easily have adverse effects on their relationships. A ranch owner and his daughter have something similar. T. C Jeffords is the man whom no one can cross, except his own daughter. Vance loves her father for all that he does for her, but she shows him equal hatred when he becomes a hindrance in her life. This happens when she falls in love with someone, but her father dislikes him and finds a way to evict him from his daughter's life. Opportunity to lash back arises for Vance when her father decides to get married to someone.
Read More: Best LGBT Movies on Hulu
3. Breakheart Pass (1975)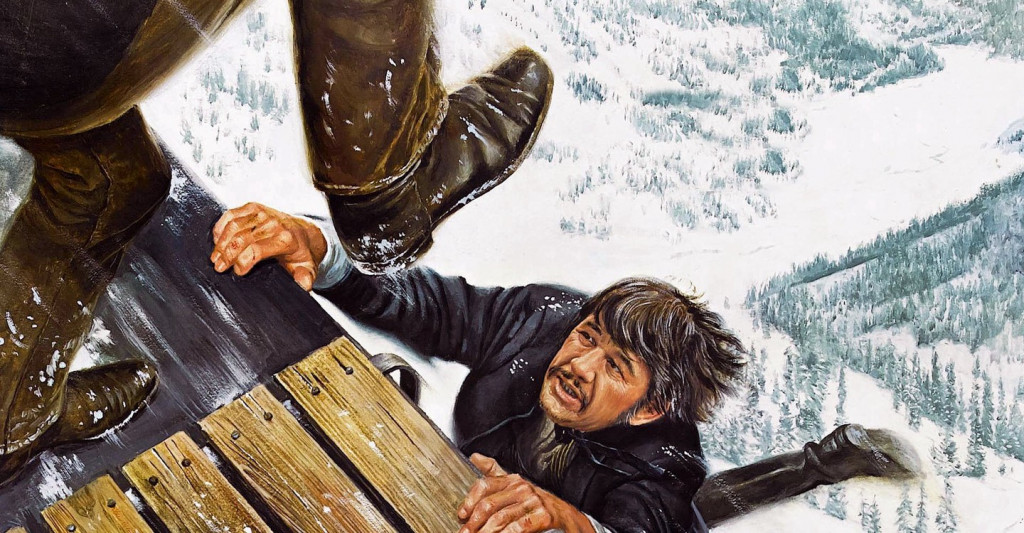 It all starts with a train. Information is received that Fort Humboldt has fallen victim to the epidemic of diphtheria and if the medicine doesn't reach in time, everyone will die. A train that is full of civilians, and with a governor, is loaded with supplies and soldiers and is sent off. On board is also a marshal who is escorting a criminal. As time passes by, the train cuts through some scenic places, but the number of people to enjoy this scenery decreases considerably. One man takes charge to solve this mystery and save the rest of the people.
Read More: Best Action Movies on Hulu
2. A Fistful of Dollars (1964)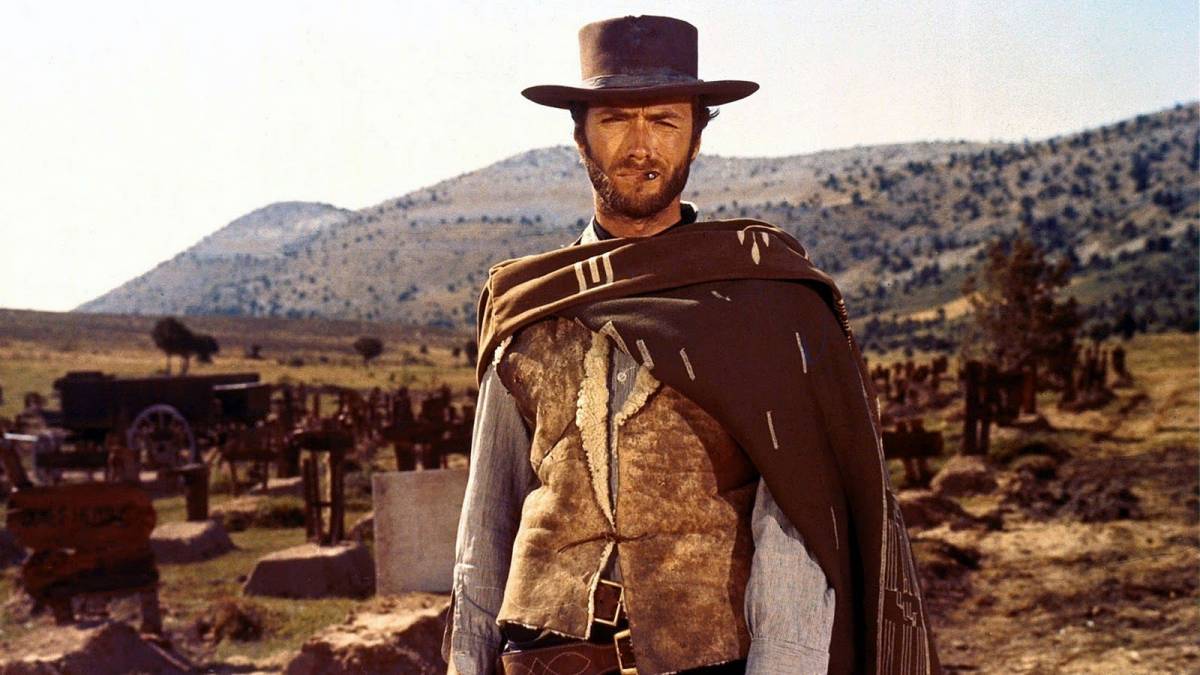 The first in the series of the 'Dollar trilogy', 'A Fistful of Dollars' is followed by 'For a Few More Dollars' and 'The Good, the Bad, and the Ugly'. It was the success of these films that gave an instant thrust to Eastwood's career and he became one of the most sought-after actors in Hollywood. This film starts with him marching inside a town that has been ridden with tension due to the conflict of the Baxters and the Rojos. People try to stay out of the gangs' way. But this new man has come with a plan. He starts playing both sides to serve his own purpose.
Read More: Best Zombie Movies on Hulu
1. For a Few Dollars More (1965)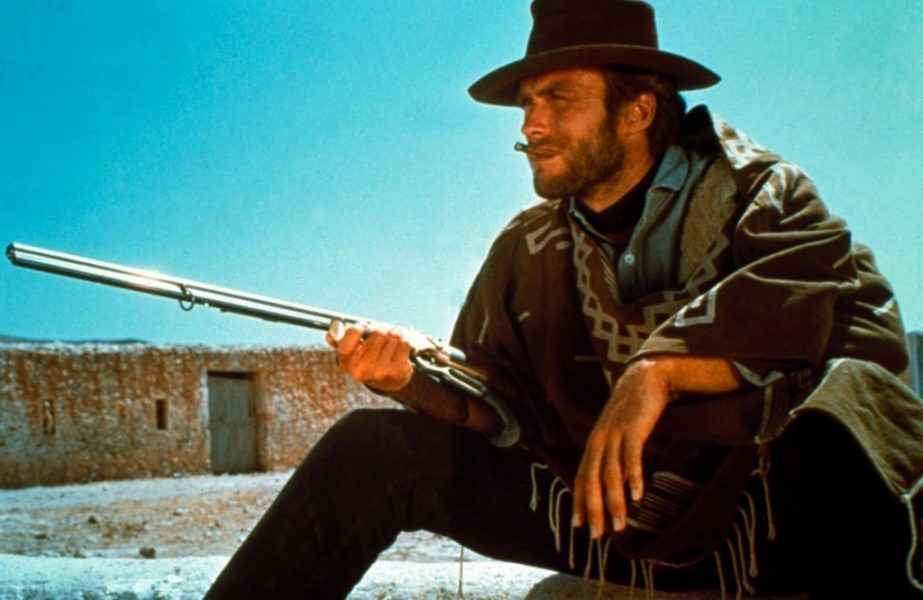 Clint Eastwood's 'Dollar trilogy' is the best if you want to spend some time watching Western flicks. 'For a Few Dollars More' is the second in the series and stars, alongside Eastwood, Lee Van Cleef and Gian Maria Volonte. Manco continues his adventures from the first film and is, this time, on a mission to locate a man who has a good amount of bounty for his head. Considering the difficulty he'll have to face in this job, Manco joins hands with another bounty hunter and they decide to split the money. Their quest leads them on the doorstep of a man who is the fiercest villain they have ever seen in their lives. He is ruthless and cruel and Manco and his partner find themselves running for their own lives rather than catching the criminal.
Read More: Best Romance Movies on Hulu