Netflix has grown to become one the largest global streaming platforms, bringing to us some of the most compelling narratives as it breaks language barriers. Over the years, the streaming giant has successfully produced culturally inclusive and diverse content by collaborating with great talents from across the world. The Italian legal drama 'Il Processo' is the latest addition to this, as it dives deep into a deadly scandal surrounding the brutal murder of a 17-year-old high-school student.
'Il Processo', also known as 'The Trial', has been created by Italian screenwriter and author, Alessandro Fabbri. The series is directed by Stefano Lodovichi, and stars Vittoria Puccini , Francesco Scianna and Camilla Filippi. 'Il Processo' centers around a group of people who find themselves caught in the murder case of a seventeen year old girl named, Angelica.
We're introduced to Elena Guerra, a successful prosecutor who wishes to take a break from work and move to New York. But things take dark turn as she assigned a very delicate case, that of Angelica's murder, who she is linked to. Things become all the more twisted when she realizes she has Ruggero Barone against her.
Barone is an acclaimed criminal lawyer who believes that the case would be life-changing for him. He is hired as the defence attorney by Linda Monaco, the wealthy woman accused of the murder, who claims her innocence. In case you're wondering whether or not the narrative of 'Il Processo' is based on a true story, we're here to help. Read on to find out.
Is 'Il Processo' Based on a True Story?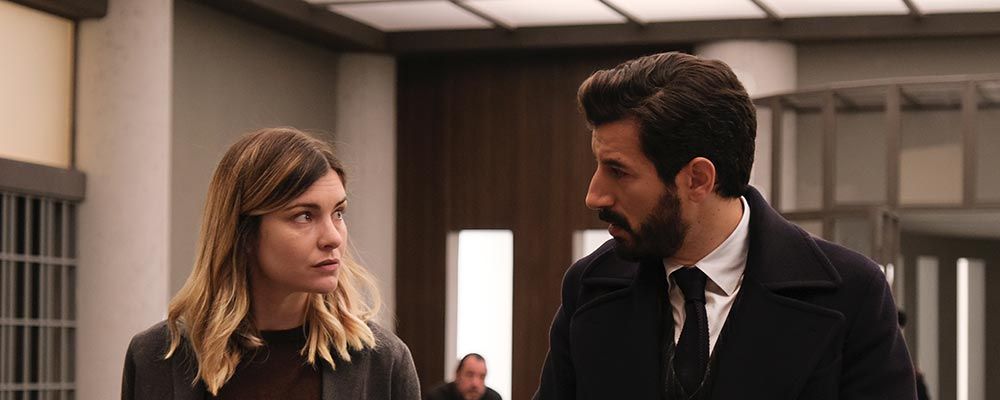 Despite being a legal drama that exposes some harsh truths about our society, 'Il Processo' is not based on a true story. While nothing much is available about the show and its inspiration, it's not surprising that it was created by Alessandro Fabbri. Fabbri gained international acclaim for co-writing '1992' an Italian political thriller, and once again, left his mark with the thriller, 'The Double Hour'.
As a screenwriter and an author, Fabbri seems to work best with complex thrillers that including multiple characters. Most of his work has strong elements of Italian politics and its legal system in them. This becomes relevant due to the clash of politics and law in Italy. Over the years, Italian justice system has also been labeled dysfunctional. In 'Il Processo' we see this as the series progresses, and things become increasingly muddled for our lawyers.
The series also looks at the class hierarchies in our system as we learn more about Linda Monaco, and the Monaco family from those who work for them. But as it progresses, we also learn that things may not be exactly what they seem. As Linda insists on her innocence, the trial takes an unexpected direction, with new witnesses and suspects. Through 'Il Processo', Fabbri exposes the corruption, greed and inhumanity of our kind.
Read More: Best Legal TV Shows of All Time