Originally titled 'Todas las Veces que nos Enamoramos,' Netflix's Spanish series 'In Love All Over Again' follows Irene, a film student and an aspiring filmmaker who ends up in Madrid from Castellón. Upon arriving in the Spanish capital city, Irene gets closer to Julio, who goes on to become an emerging actor. Created by Carlos Montero, the romantic series progresses through the developments that bind them together and eventually threaten their relationship. Starring Georgina Amorós as Irene and Franco Masini as Julio, the first season of the show ends with an astounding cliffhanger and unanswered questions. If you are up for a detailed take on the same, let us be your ally! SPOILERS AHEAD.
In Love All Over Again Recap
'In Love All Over Again' begins with Irene considering breaking up with her boyfriend Fer as she is leaving for Madrid to study film. Fer convinces her to remain together to be in a long-distance relationship. After arriving in Madrid, she becomes friends with Da, Jimena, Adri, and Matt, with whom she ends up sharing an apartment. She also plans to direct a short film with the support of her roommates. Irene meets Julio while attending the premiere of famed director Oscar Romano's new film. During the party after the premiere, they get befriended and she asks him whether he can be the lead performer in her short film. While they return home from the party, a bomb explodes on the train, leaving them hospitalized.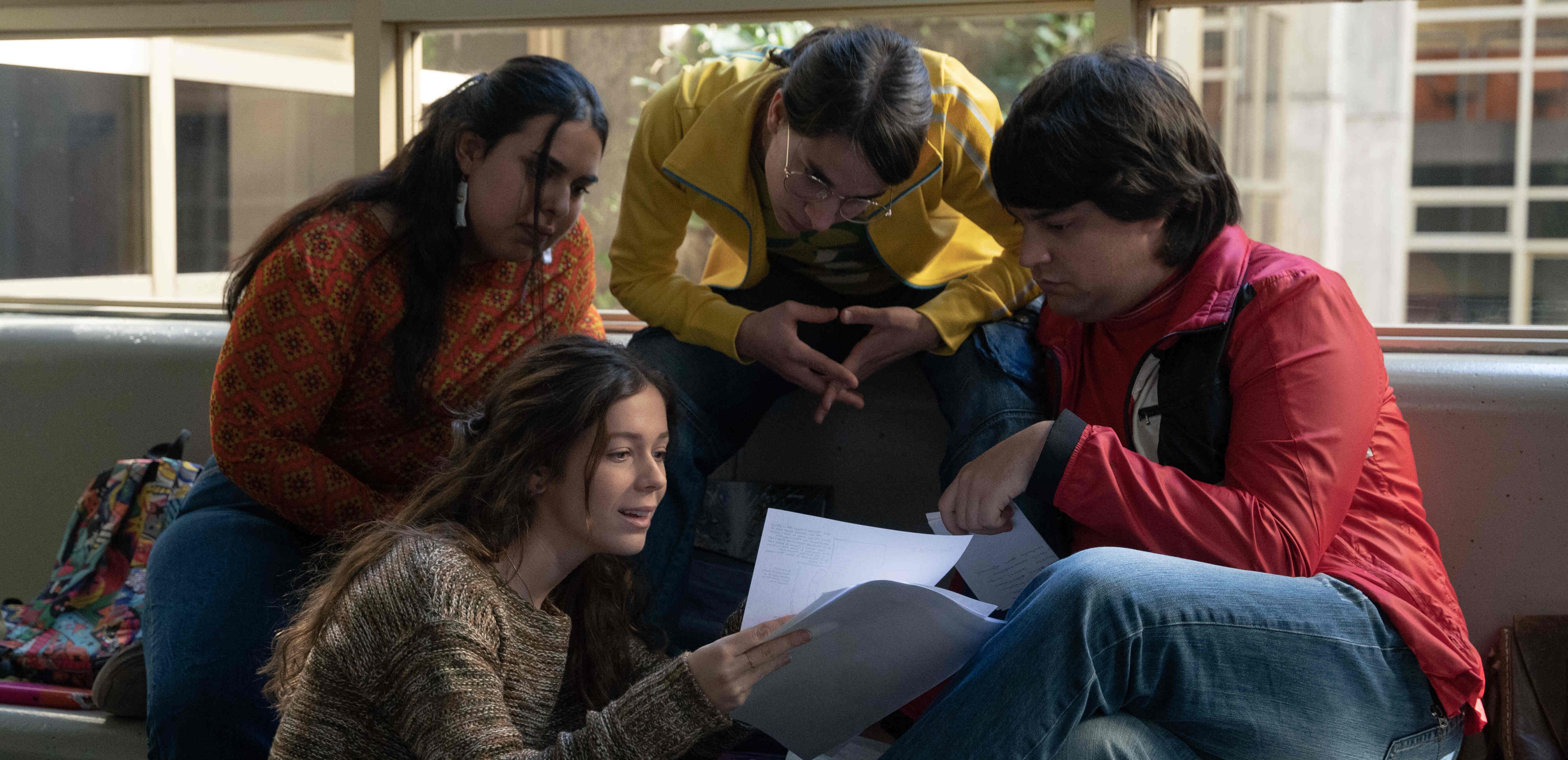 Irene returns to Castellón after the blast and reconnects with Fer. However, her parents realize that she misses her Madrid life severely, which makes them call Da and Jimena to take her back to the capital city. Fer volunteers to drive them, only to encounter Irene and Julio making out before he could return to his hometown. Fer breaks up with her, paving the way for Irene and Julio's union as a couple. Meanwhile, Romano learns more about Julio and casts him in his next movie. Julio acts in both Romano's film and Irene's short film simultaneously and becomes an overnight sensation through the former.
Fer returns to Madrid and befriends Jimena to get back together with Irene. He ends up having a sexual relationship with his ex-girlfriend's roommate. While Jimena considers getting together with Fer, the latter ends up having sex with Irene. Heartbroken, Jimena informs Julio that his girlfriend slept with her ex-boyfriend, leading him to break up with her without him giving her an explanation. Jimena gets pregnant with Fer's baby but she rejects him when he proposes to her. Julio signs his next film with an acclaimed filmmaker, only to encounter Irene at the sets as an intern. Although he initially fails to tolerate her. Irene motivates him to act better, which leads them to reconcile.
Irene breaks up with Julio when she sees him having sex with a girl in his caravan during the shoot. She stays in her apartment and ignores his calls until he shows up at the place to see a pregnant Jimena. Irene accepts him back as his partner and they celebrate their reunion. Soon, Julio gets nominated for a Goya award. He asks Irene to be his date for the award night but she changes her mind at the last minute. Infuriated, he breaks up with her again. Almost two decades later, Irene is getting ready to marry Fer. Julio, who is dealing with drug addiction, returns to her life with a film he directed based on their relationship.
In Love All Over Again Ending: Does Irene End Up Together with Julio or Fer?
Although Irene and Julio have tried their best to make their relationship work, it doesn't survive the intricacies that threaten it. She eventually disappears from Madrid and his life. Julio, however, doesn't forget her. He makes a film as a tribute to his relationship with Irene, who ends up with Fer. In Fer, she must have found someone who is stable and unlikely to hurt her. He becomes the best Valencian with enough contacts in the Spanish government to lead a prosperous life. But her return to Madrid for their wedding and her accidental meeting with Julio makes her rethink her decision to marry her childhood sweetheart.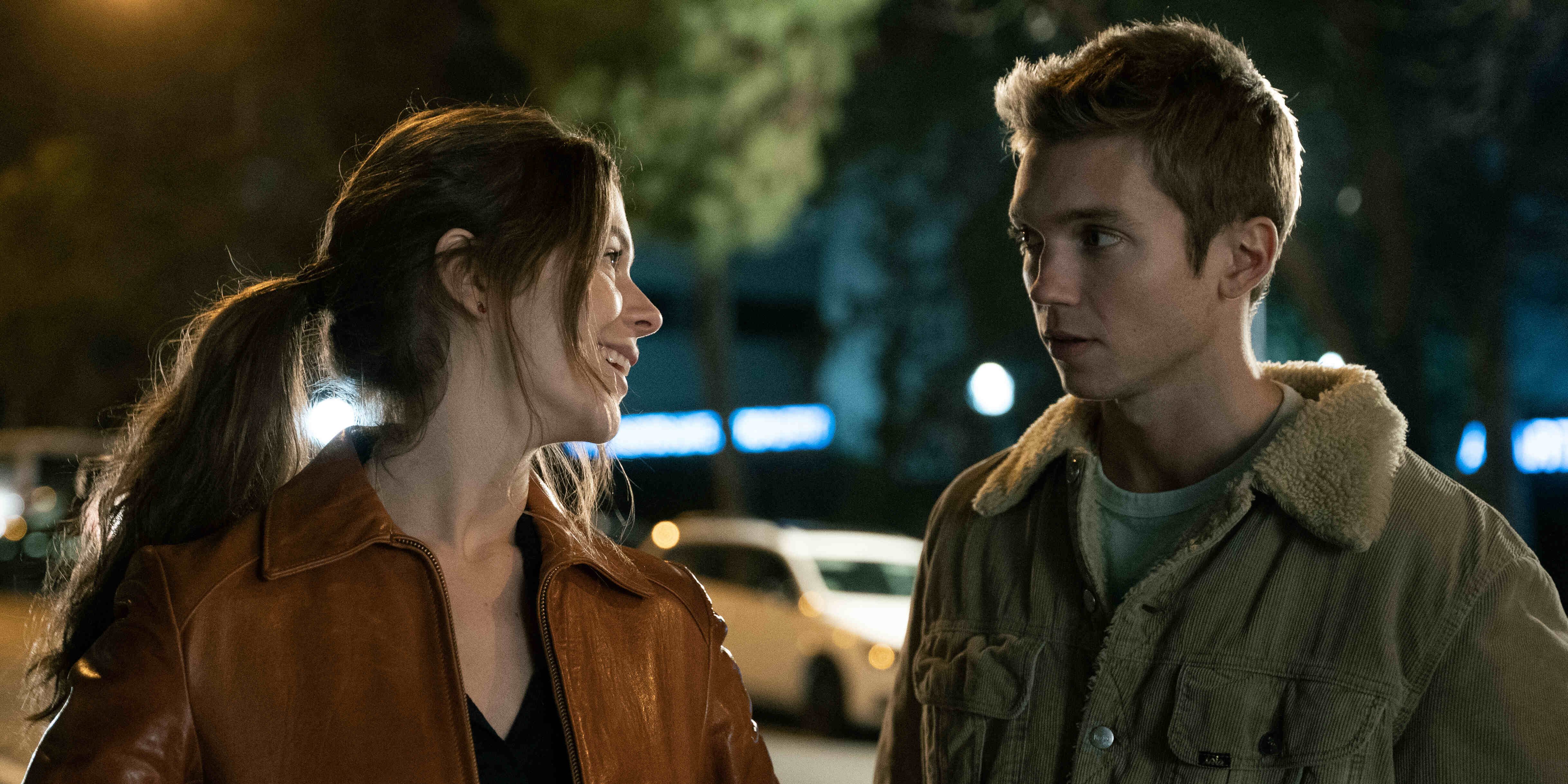 After meeting Julio accidentally, Irene ends up having sex with him. She realizes that her feelings for Julio haven't died yet, which makes him irresistible to her. As far as Irene is concerned, a part of her heart always yearns for Julio and she puts an end to the same yearning using her rational understanding of life. Irene knows very well that she and Julio have hurt each other enough multiple times for them to remain in a relationship. After experiencing the pain time after time, she may want to avoid the same in the future, which leads her to Fer. That can also be the reason why she asks her fiancé to marry her right away without any more waiting.
Irene may know that Julio's return to her life will change her mind and she may want to avoid a reunion with him and the subsequent pain she will experience by marrying Fer sooner than later. Julio, however, confronts Irene on her wedding day, putting her on the spot to choose between him and Fer. Irene may choose Julio if she follows her heart. After their unplanned meeting, she must have realized that it is futile to try to detach herself from Julio outrightly since they cannot resist reuniting when they share their presence with each other. She knows that Julio was waiting for her and immersing himself in their memories during the period she had been away from him.
Irene and Julio's final breakup happens when the latter gets obsessed with his films and the awards he can potentially win. He gets distracted from his life with Irene as he gets engaged with parties and interviews that celebrate him. When Julio insists on going to the Goya awards with his partner, Irene makes it clear that she cannot become a "trophy girlfriend." But when Irene gets confronted with the need for choosing between Julio and Fer, the actor isn't the same naive person anymore. He has matured enough to respect and value Irene's individuality and presence in his life, which is evident in his wish to see her become a director.
Due to these reasons, Irene may get tempted to choose Julio over Fer once again. Having said that, Fer may not need to lose any hope just yet. Irene's reunion with Fer has given her enough comfort and security for her to even accept marrying him. Her rational mind may lean towards Fer since he won't intentionally hurt her, especially when Julio has been hurting her intentionally and unintentionally over the years. If she wants a pain-free and typical relationship, Fer may become her priority, especially since a recovering addict like Julio can only offer her a tumultuous companionship.
Will Irene Become a Director? Will She Accept Julio's Offer?
While Irene prepares for her wedding with Fer, Julio shows up at the couple's place to let her know that he has been offered a deal to act in the movie adaptation of 'The Wind from the East,' Irene's favorite book. He lets her know that a particular condition in the deal offers her complete creative control to direct the adaptation. Since becoming a filmmaker has been Irene's lifelong aspiration, she fails to say no to Julio right away. Irene may only accept Julio's offer if she chooses to end up together with him over Fer.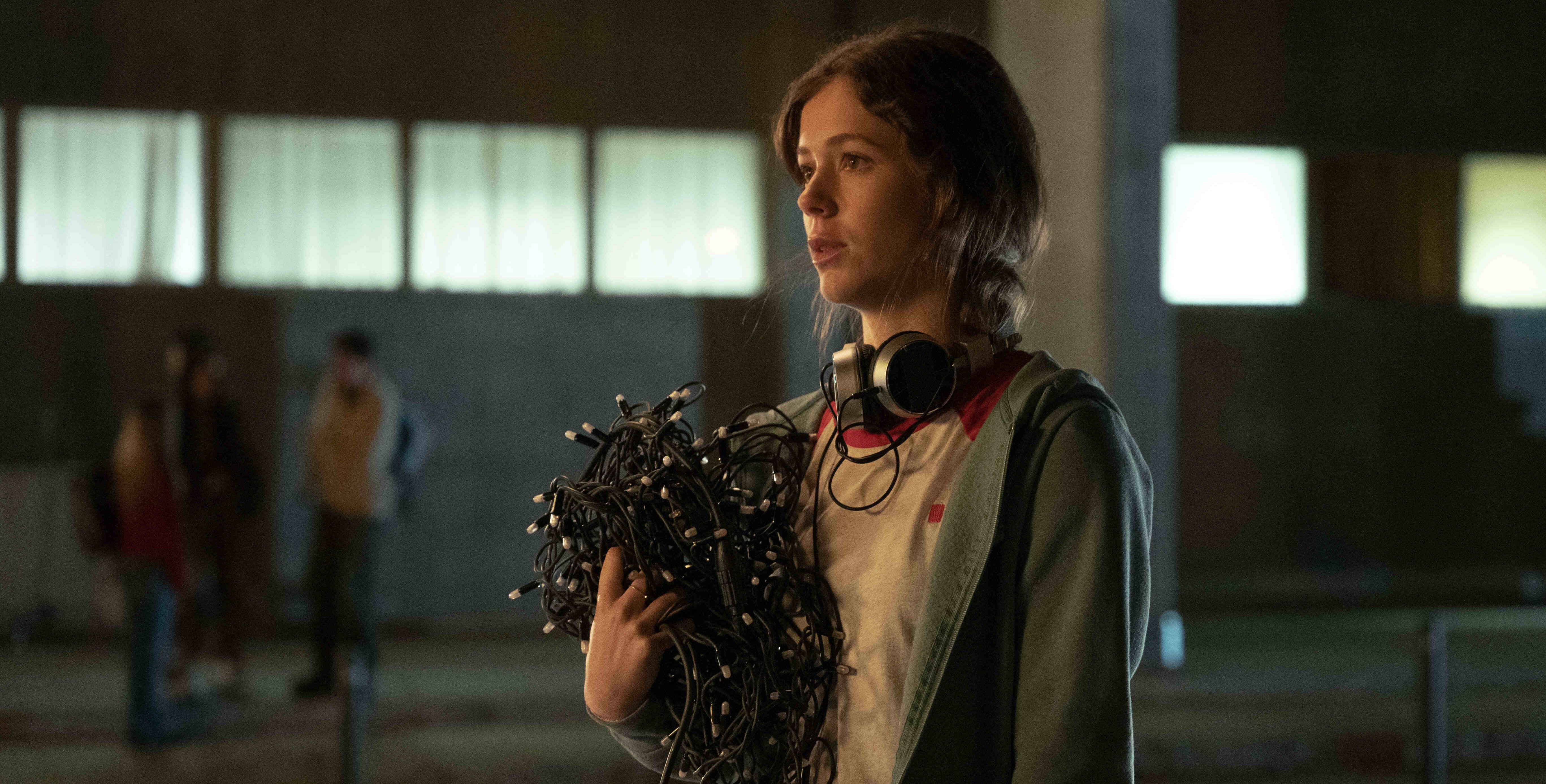 Irene is someone who doesn't even watch Julio's film fearing that she will reconsider her decision to separate from him after watching the same. Such a person will not be able to work with Julio strictly as the actor's director. Furthermore, she may not be able to accept Julio's offer and asks Fer to tolerate the same. Fer has lost Irene once to Julio and he may not be able to tolerate the actor's presence again in his life for the same to threaten his togetherness with his fiancée. If Irene wants to share her life with Fer, she may need to reject Julio's offer.
Even if Irene rejects the offer, it doesn't necessarily mean that she will not become a director. Irene has been writing a screenplay while staying in Madrid and she may try to make a movie on her own, without the help of Julio. If she wants to spend the rest of her life with Fer and the security he offers to her, she may walk away from Julio and his proposal.
Read More: Is Netflix's In Love All Over Again Based on a True Story?