Netflix's 'Cheat' season 1 episode 7 introduced Indi Singh, who immediately won everyone over with his charm. He did not take much time to become a fan-favorite contestant and believed he had a good chance of winning. Furthermore, the Leicester resident even hoped that his experience as a Content Creator would give him an advantage over others and help him spot cheats quickly. Nevertheless, with cameras now turned away, let's explore Indi's journey on the show and find out where he is nowadays, shall we?
Indi's Cheat Journey
Indi was immensely excited to compete on 'Cheat' and was even confident of his chances of being crowned the winner. Moreover, although he appeared soft-spoken, he kept his strategies to himself and did not expose much to his opponents. Interestingly, Indi ended the first round with three correct answers, of which two were obtained underhand. However, his experience came into play as Indi shook off a few cheat accusations from his opponents.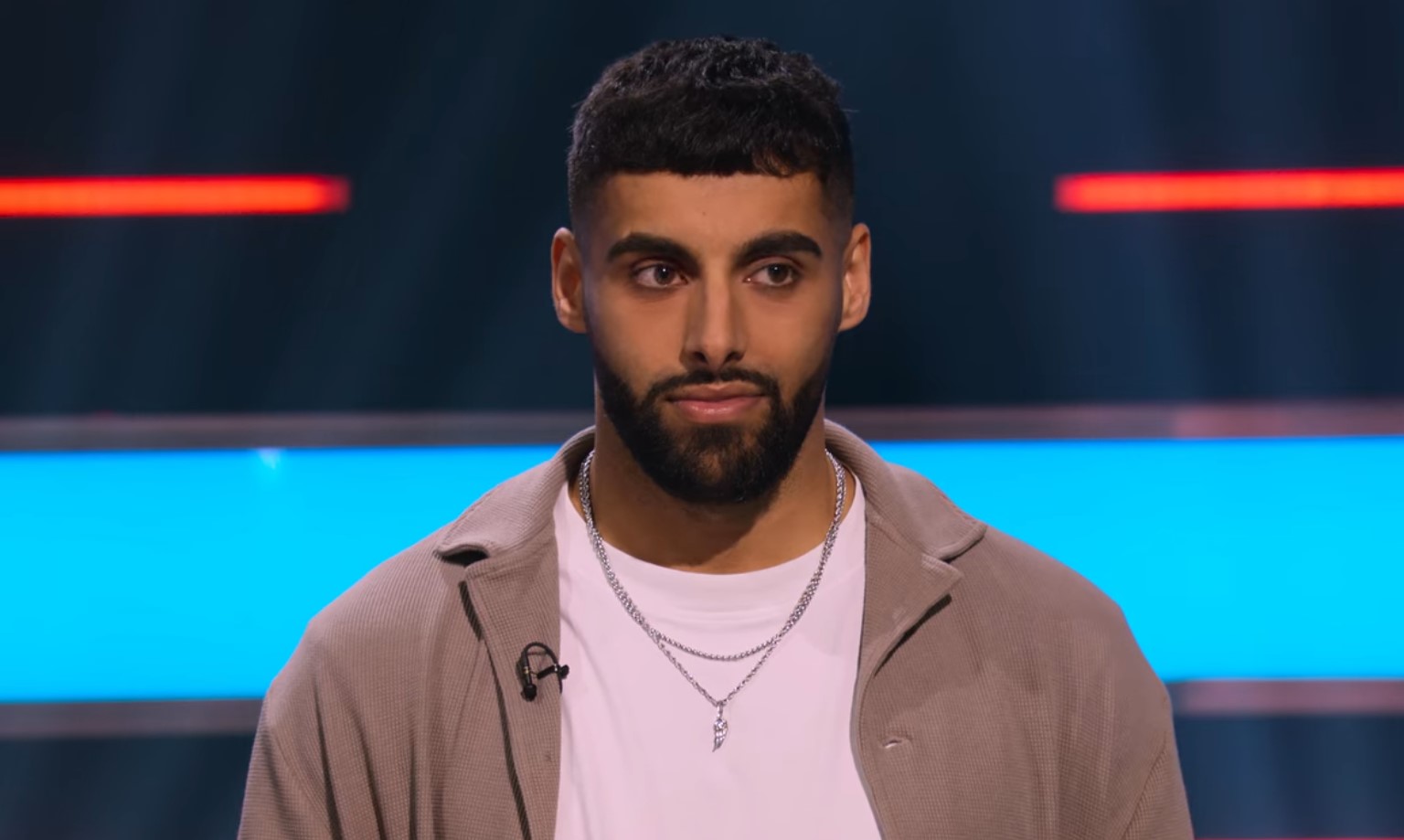 On top of it, Saskia had the highest number of accurate allegations at the end of that round, making her the lead cheat hunter and allowing her to eliminate someone of her choice. To Indi's horror, it seemed like she was onto him initially, yet she ultimately changed her decision and eliminated Keelan, who she considered her most significant threat. Indi also gave a wrong answer in the second round, but it did not matter, as he gathered the highest number of accurate accusations, earning the title of lead cheat hunter.
The title allowed the Leicester resident to move straight to the finals, and he chose to eliminate Saskia, which added 9000 pounds back into the jackpot. In the finals, Indi faced off against Ramisa, a Local Government Official from London, and the competition grew pretty tense. Neither wanted to accuse the other of cheating, and there were multiple close calls. Nevertheless, with the pressure building, the latter eventually accused him of cheating. Yet, the call turned out to be inaccurate, allowing Indi to walk away with 22000 pounds.
Where is Indi Singh Now?
Once filming for 'Cheat' wrapped, Indi returned to his everyday life and currently resides in Leicester, England. Besides, readers would be surprised to know he is a man of many talents, as he earns a living as a Banker and Model. Interestingly, apart from having an outstanding reputation in the modeling industry, Indi is a budding Content Creator with an immense fan following on Tiktok and Instagram.
In fact, Indi's fame as a content creator allowed him to take on several online brand deals, and it looks like he was the face of one of Samsung UK's recent ad campaigns. On top of it, the Leicester resident is involved with Enzo, UK's first cologne-based beard oil, and shares a passion for traveling worldwide. It is genuinely heartwarming to witness Indi succeed in life, and we would like to wish him the best in all his future endeavors.
Read More: Obi: Where is Cheat Episode 2 Winner Now?