Netflix's 'Indian Matchmaking' has become quite famous among viewers due to its intriguing cast and everything that comes with the process of an arranged Indian marriage. The task of finding the perfect match for this modern generation of Indians is far from easy as they grapple with their own wants and that of those around them. With the recent release of the reality show's third installment, it is no wonder that fans are curious about what their favorites from the very first season are up to these days. Luckily, we are here to explore the same!
Where are Akshay Jakhete and Radhika Somani Now?
The story of Akshay Jakhete and Radhika Somani was one that gave viewers much hope, given their progress while on the show. The Roka ceremony, where the two participated, seemed like insurance that the two would soon be wed. However, Akshay has since revealed that he started having second thoughts on the very night of the ceremony and could not fathom why he had consented to marry someone he could not even properly converse with. This led him to speak to everyone the next day, and the wedding was soon canceled. Presently, Akshay is based in Mumbai, India, and runs his own business.
Where is Aparna Shewakramani Now?
After season 1 of the Netflix series, Aparna Shewakramani continued her reality TV career by appearing in the sophomore installment. Both she and Jay Wadhwani shared that they were happy to stay friends, and the latter even helped Aparna to move to New York City, New York. Based on her television experience and people's reaction towards her, the former attorney decided to write a book 'She's Unlikeable: And Other Lies that Bring Women Down,' released on March 22, 2022.
Aparna seems to be affiliated with My Golden Balloon and Princess Cruises and has capitalized on her fame by talking about issues close to her heart. This has led her to be invited to various events and share her thoughts about various topics, including the representation of South Asian women. She recently had the honor of taking part in the US India Chamber of Commerce's Women's Conference (held in February 2023). Moreover, she was one of the judges in Miss America 2023.
Where is Pradhyuman Maloo Now?
It was truly in season 2 of 'Indian Matchmaking' that we saw Pradhyuman Maloo's luck turn around. He started off the season as a committed man, thanks to his beautiful girlfriend, Ashima Chauhan. Over the course of the season, the two got engaged and had a beautiful destination wedding in Udaipur, India. As of writing, Pradhyuman is the Creative Director for Nornament and holds the same position for BeeReal, a company he helped establish with Yashvardhan Periwal. Meanwhile, his wife, who is a model and actor, shared the happy news of her participation in Sony TV's 'Sapnon Ki Chhalaang.'
Where is Nadia Jagessar Now?
Nadia Jagessar was another season 1 star whom we got to see once more in the following iteration of the show. However, her luck in her love life did not seem to pan out, given her failed romances with Shekar Jayaraman and Vishal Kalyanasundaram. That being said, the show has certainly made her a public figure, and Nadia has even started to work as a model. She was featured in Teen Vogue in March 2023 and continues to plan events under the banner of Euphoria Events, a company she is the Founder of. 2022 saw Nadia speaking at two different TEDx events. The Guyanese-Indian woman recently started to take dance lessons in order to reinvigorate her passion for the art.
Where is Vyasar Ganesan Now?
No caption needed!!!#wednesdaymorning pic.twitter.com/UBrmXoWdmI

— Vyasar Ganesan (@GanesanVyasar) September 16, 2020
While being a part of the matchmaking series, Vyasar Ganesan easily won the hearts of many across the world with his wittiness. In season 1, we saw him connecting with Rashi Gupta towards the end. However, the two apparently separated due to compatibility issues and Rashi's apparent inexperience. Soon after his reality TV stint, he revealed that he did find love thanks to the show after someone approached him on behalf of their cousin after seeing him on the show. As of early 2021, Vyasar was still in a relationship. Presently, he is based in Austin, Texas, and works as a College Counselor at the Liberal Arts and Science Academy of Austin.
Where is Ankita Bansal Now?
Ankita Bansal's on-screen journey touched the hearts of many as she tried her level best to maintain her personal and professional lives. The reality TV star did not find a match while on the show and is seemingly still single as of writing. Instead, she has turned her focus toward her apparel business called THERE! The Denim centric brand offers a variety of options for people to wear no matter the season, with Ankita and Gayatri Bansal serving as Founders. After the former's appearance in the Netflix series, the company's sales increased significantly, something that they could not help but appreciate. Ankita celebrated her 33rd birthday in February 2023 and is focused on enjoying life to the fullest.
Where is Rupam Kaur Now?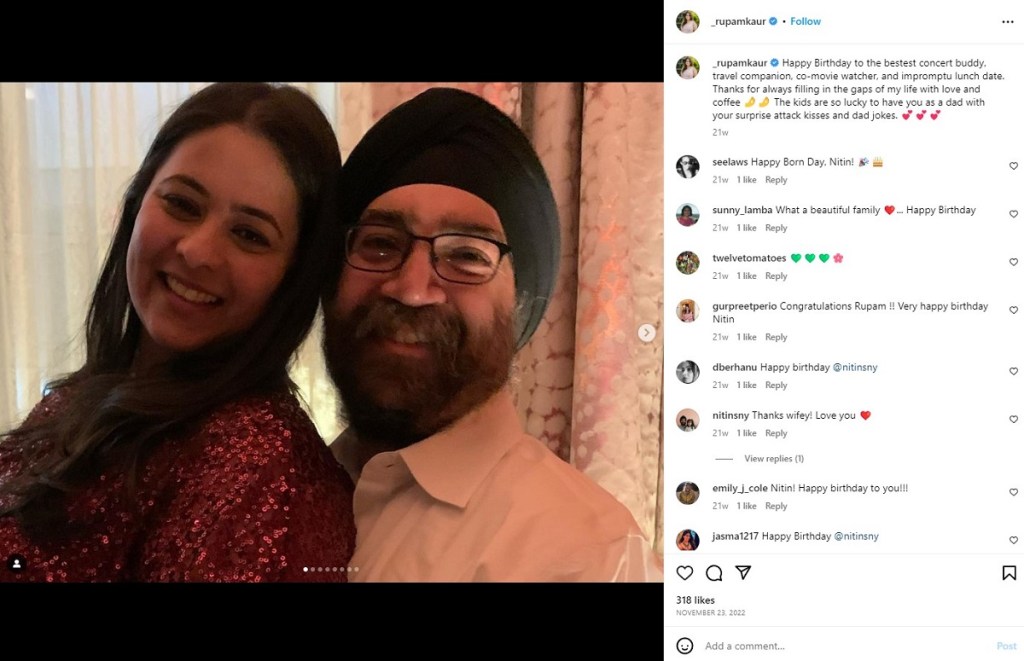 Even though Sima Taparia's services did not seem to yield any results for Rupam Kaur, AKA Kanwaljit Brar, the then-divorced single mother did not give up hope. Luckily, her luck worked wonders when she tried using Bumble, which soon led her to meet Nitin Singh. The two married in September 2020 at a Gurudwara (a Sikh Temple) in Glen Cove, New York. Rupam's now-husband was himself a divorced father with a daughter from his previous marriage. On July 4, 2021, they welcomed their son, Baaz Singh, into the world. Presently, Rupam works as a Pediatric Allergist and Immunologist. She is also an Assistant Professor at NYU (New York University) Langone Health.
Read More: Indian Matchmaking Season 2: Where Are They Now? Who Are Still Together?