'Shark Tank' Season 14 finale witnessed entrepreneur George "Tank" Resch, who entered the tank to secure a life-changing investment for his board game Influencers in the Wild. While George has quite a popular social media standing and is known for his memes, he hit upon the concept of Influencers in the Wild after witnessing how people are willing to go to any lengths for likes and views. Well, while the exciting game sure caught our fancy, we decided to jump in and trace the company's growth.
Influencers in the Wild: Who Are They and What Do They Do?
George "Tank" Resch, the mastermind behind Influencers in the Wild, studied at Commack High School before pursuing a Bachelor of Arts degree in communication from Farmingdale State College. Subsequently, George began his professional journey in 2006 when he joined the Victorian Fence Company as a Lead Estimator. While working as a Lead Estimator, George learned how to identify and follow new marketing trends and business leads, which later contributed to his company's success.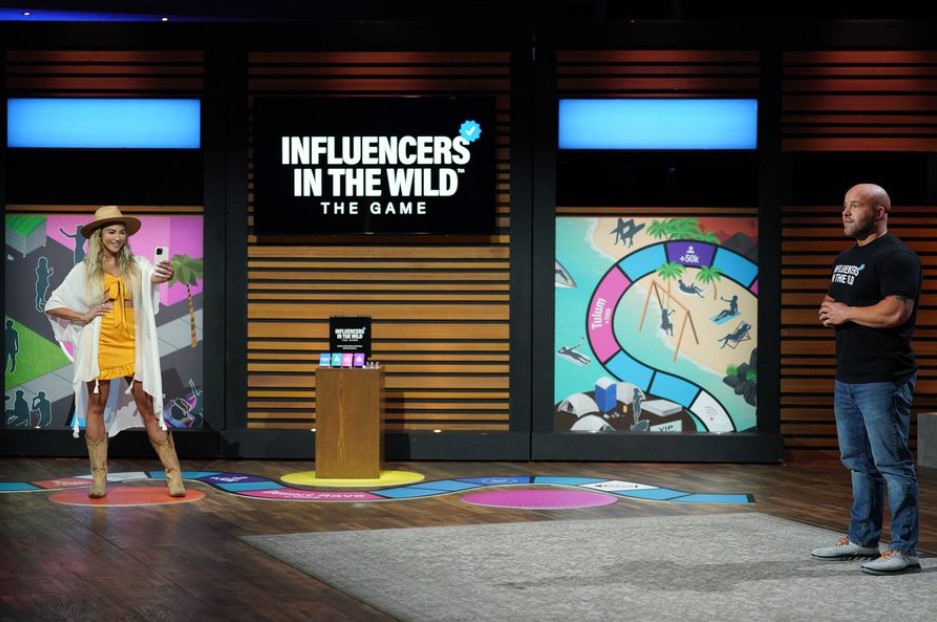 On top of it, the position instilled in him effective leadership and mentoring abilities, which he benefited from after turning into an entrepreneur. Nevertheless, while working at the Victorian Fence Company, George started the website I Found Money Today, which was declared a winner at the 16th Annual Webby Awards in 2012 in the "Weird" category. Additionally, he currently runs the Instagram account Tank.Sinatra, where he posts memes for around 3 million followers.
On the show, George claimed that he got the concept behind Influencers in the Wild while spending a day at Los Angeles' Griffith Park in late 2019. As George took a stroll around the park, he suddenly noticed a girl climbing a tree, only to take a photograph for social media. That got him wondering about what goes on behind a viral social media video and the boundaries influencers are willing to cross only for some likes, comments, and views.
Hence, without wasting much time, George put his imagination into what he does best and started an Instagram page, through which he shared funny videos of what influencers can do for a post. Surprisingly, the page, also called Influencers in the Wild, gained massive popularity in a short amount of time, encouraging George to create a board game.
Influencers in the Wild is an exciting adult-themed board game for ages 17 and above, which 2 to 6 players can play simultaneously. While each player starts with 100k followers, they move along the dotted line through dice rolls while completing challenges. Each successful challenge completion leads to an increase in followers, while failures face influencer-themed penalties. Eventually, the first player to complete all challenges and reach Los Angeles' Big Pink Wall wins the game. Additionally, George insisted the game is manufactured from high-quality materials and is a fun way to spend time with friends.
Where Is Influencers in the Wild Now?
Since the Instagram account behind the board game already had over 4 million followers, it did not take long for George to reach out to interested customers all around the United States. Moreover, his previous marketing and business skills came into play and increased his customer base. On top of it, apart from allowing the general public to post their funny videos through the product's official website, George even began promoting the board game through different channels, including a self-hosted podcast.
Girls named Brittaneigh really thrive at this part of the game pic.twitter.com/mljMWd9zWL

— influencersinthewild (@influencersitw) October 28, 2022
People interested in trying the game out for themselves can grab a copy from the product's official website or the online retail giant Amazon. Furthermore, while each set comes with a full-color game board, six playing pieces, a game die, and around 300 cards, it will set one back by $19.99. The incredible brainwork behind such an exciting board game is genuinely impressive, and we hope George finds success in all his future endeavors.