Spike Lee is undoubtedly one of the most influential filmmakers of our time. He not only brought in a new wave of black cinema to the mainstream, but directly challenged the racial hegemony in the industry. Despite how you feel about his work, there is no denying that Lee has left an unparalleled impact on American film landscape. While several of the "Spike Lee Joints" have been critically acclaimed, not many have been commercially successful on a global scale. Lee's 'Inside Man' changed that forever.
The film majorly received positive reviews from critics – it's certified fresh by Rotten Tomatoes. But it also earned over $184 million worldwide against its $45 million budget, making it the biggest commercial hit of Lee's career till date. 'Inside Man' is a heist thriller with dark political undertones that follows an elaborate bank robbery on Wall Street. Due to the film's performance, Lee expressed great interest in making a sequel. There had been talks and speculations over the years, and there was once even a script being made. However, nothing quite materialized.
In 2011, Lee revealed that despite the efforts, the plans to make a sequel had been cancelled. But then towards the second half of 2019, a direct-to-video sequel to the 2006 film was released through Netflix. What does this mean for Lee's 'Inside Man' follow-up? Will we ever get one? Here's everything we know.
Inside Man 2 Plot: What Can It Be About?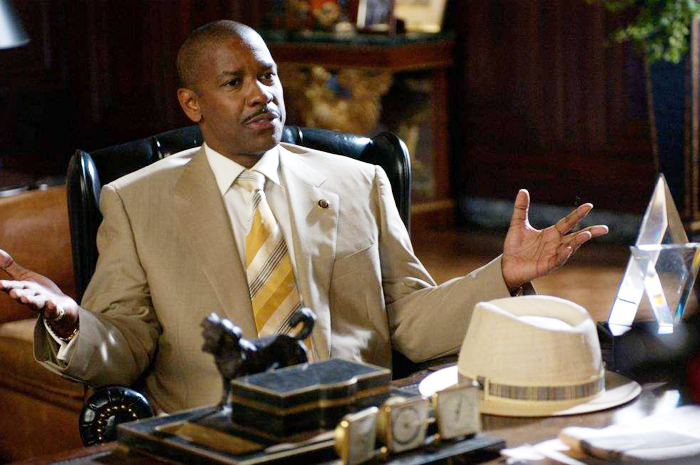 Spike Lee's 'Inside Man' centres around Dalton Russell, a criminal mastermind who narrates how he committed the perfect bank robbery in Manhattan. Detective Frazier tries to stop the heist and control the hostage situation created by Russell. But things get all the more complicated when Frazier's investigation leads him to much darker revelations involving blood money from crimes and betrayal during the second World War.
According to past interviews, the sequel to 'Inside Man' was meant to be a continuation of the events that took place in the original, with Russell masterminding another robbery, followed by another battle of wits between the man and Frazier. However, Lee later announced that the idea for the sequel had been dropped.
The 2019, direct-to-video sequel, 'Inside Man: Most Wanted', then introduced new characters, and paid homage to the original, following a similar plot. It takes place five years later, and follows a group of robbers being led by Ariella Barash, as they take over the New York Federal Reserve. The film eventually forms connections to Russell's heist. However, the film ends with (SPOILER ALERT) Russell's death, and Ariella avenging it by the shooting the men responsible.
Russell's death almost kills the possibility of Lee reviving the potential sequel. But if at all there is ever a follow-up, it could take place within the five year gap between the original and direct-to-video sequel, or have a different narrative altogether, continuing as Areilla's story.
Inside Man 2 Cast: Who Can Be In It?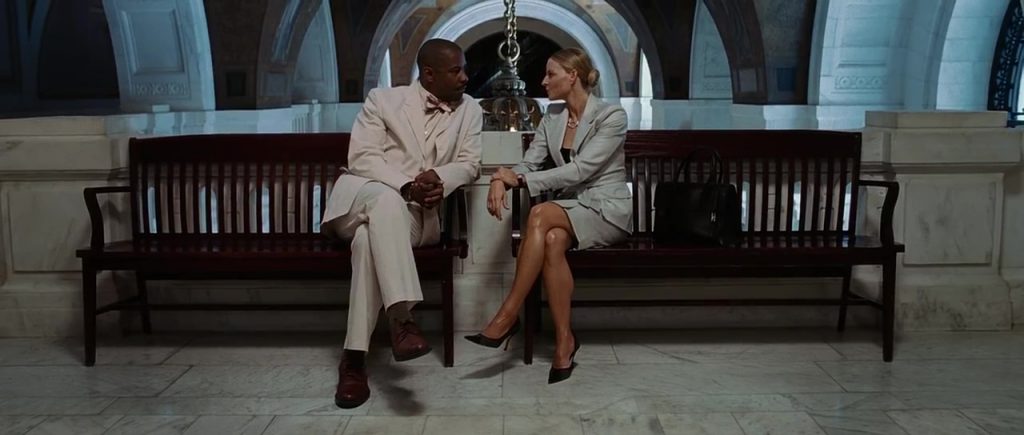 'Inside Man' stars Denzel Washington as Frazier, Clive Owen as Russell, Jodie Foster as Madeleine, Christopher Plummer as Arthur Case, along with Willem Dafoe and Chiwetel Ejiofor. When Lee was still working on developing the sequel, he had confirmed that Washington, Owen, Foster and Ejiofor would all reprise their roles. However, the direct-to-video sequel introduced a new cast. It stars Aml Ameen as Detective Remy Darbonne, Rhea Seehorn as FBI agent Dr. Stewart, and Roxanne McKee as Ariella.
Inside Man 2 Crew: Who Can Behind It?
The original 'Inside Man' had Lee has its primary creative force. He directed the film, while Russell Gewirtz wrote its screenplay and Brian Grazer produced it. While the sequel was still being developed, it was revealed that Lee would return to direct it, and also serve as its executive producer along with Grazer. Along with this, Terry George replaced Gewirtz as the screenwriter. However, in 2011, despite developing the film for the past few years, Lee revealed that the sequel was cancelled.
The 2019 'Inside Man: Most Wanted' had a completely new crew backing the project, with M.J. Bassett directing it. The film was written by Brian Brightly and produced by Ogden Gavanski.
Inside Man 2 Release Date: When Can It Premiere?
Lee has officially cancelled the sequel to 'Inside Man'. However, the film is Lee's most successful one till date, it is not completely off the table. The cast and crew of the original film had also expressed their interest in the sequel, and the film was also in the process of being developed. Though chances do seem bleak, we could still Lee to someday let us revisit the charm and glory of 'Inside Man'. If it all it does happen, it would only make sense to expect Inside Man 2 to reelease around 2024 or later.