Alexandra Breckenridge is an actress who has played significant roles in numerous films and television series. Her breakthrough performance as Sophie in the NBC drama series, 'This Is Us' put her on the map and landed her the role of Melinda "Mel" Monroe in 'Virgin River.' She has excellently portrayed the calm and sensible nurse practitioner, and midwife in Netflix's romance drama series based on Robyn Carr's novels of the same name.
While Breckenridge has been showcasing her acting talent for over two decades, she has never let her personal life become a topic of discussion. It took us some real scouring of the internet to find details about her husband and children! In case you want to know more about Alexandra Breckenridge's personal life, you're at the right place.
Alexandra Breckenridge's Early Life
Alexandra Breckenridge was born on May 15, 1982, at the historic seaport city of Bridgeport in the U.S. state of Connecticut. During her childhood years, she relocated to various places, finally moving to Los Angeles. Shortly after her birth, her family shifted base from Bridgeport to Darien, where she resided until the age of 10. Only a year later, they decided to set up their home at Mill Valley, California. Breckenridge developed a deep love for the performing arts at an early age.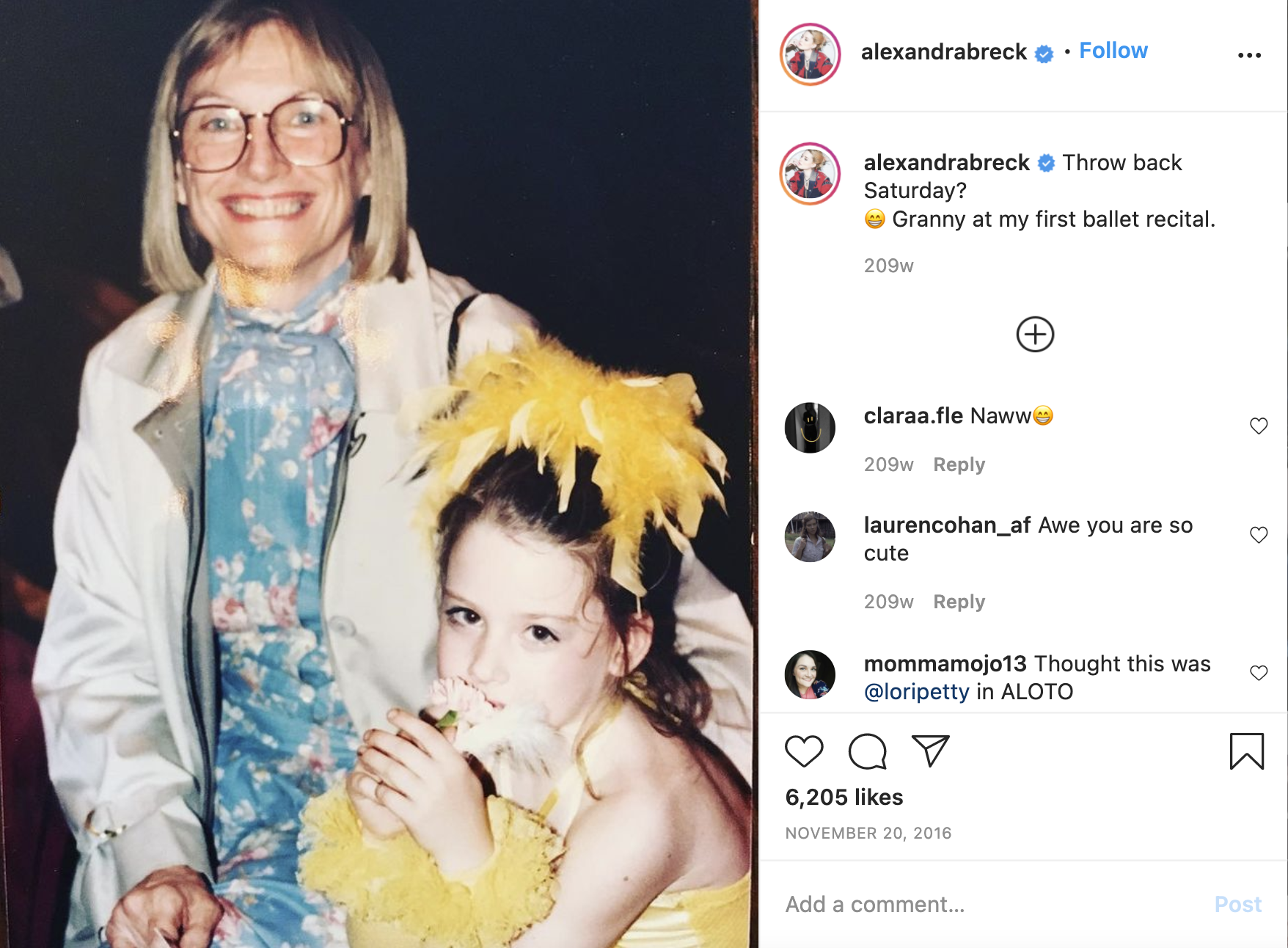 By the time she entered her teenage, she had found herself wholly inclined to act, photograph, and sing. The young girl dreamed of big things, and in order to fulfill those, she moved to Los Angeles to single-mindedly focus on her acting career. The niece of the famous American actor, producer, and director, Michael Weatherly, Breckenridge was steadfastly supported by her mother, who uprooted her own life to accompany her daughter to LA.
Before her 'This Is Us' stint, she began her career with guest appearances in NBC's teen drama 'Freaks and Geeks.' Her performance was restricted to supporting roles for the first few years, for instance, in comedy and romantic movies like 'Big Fat Liar' and 'She's the Man.' Breckenridge also appeared in shows like 'American Horror Story' and 'The Walking Dead.' By the time the skilled actress made a name for herself in the industry, she was also lucky enough to have found love.
Alexandra Breckenridge's Husband and Children
Alexandra Breckenridge married her now-husband, Casey Hooper, in September 2015. He is a musician and a professional guitarist who has played for Katy Perry for more than six years. Also a member of an instrumental band 'SurfMaster,' Hooper often sings his wife's praises on his social media accounts and expresses the pride he feels on watching her impeccably perform her roles as an actress, mother, and wife. Breckenridge knew Hooper long before she walked down the aisle for him as they had first met at a Grammys after-party.
At that point in time, he was in the process of concluding his world tour as the lead guitarist of the famous American singer. Luckily, he was living in California at the same time as his now-wife, and the town aided them to take their chance meeting to the next level. The details of their wedding are not of public knowledge, but guessing from the pictures frequently shared by Breckenridge, it can be assuredly assumed that the ceremony was as graceful and intimate as the bride herself.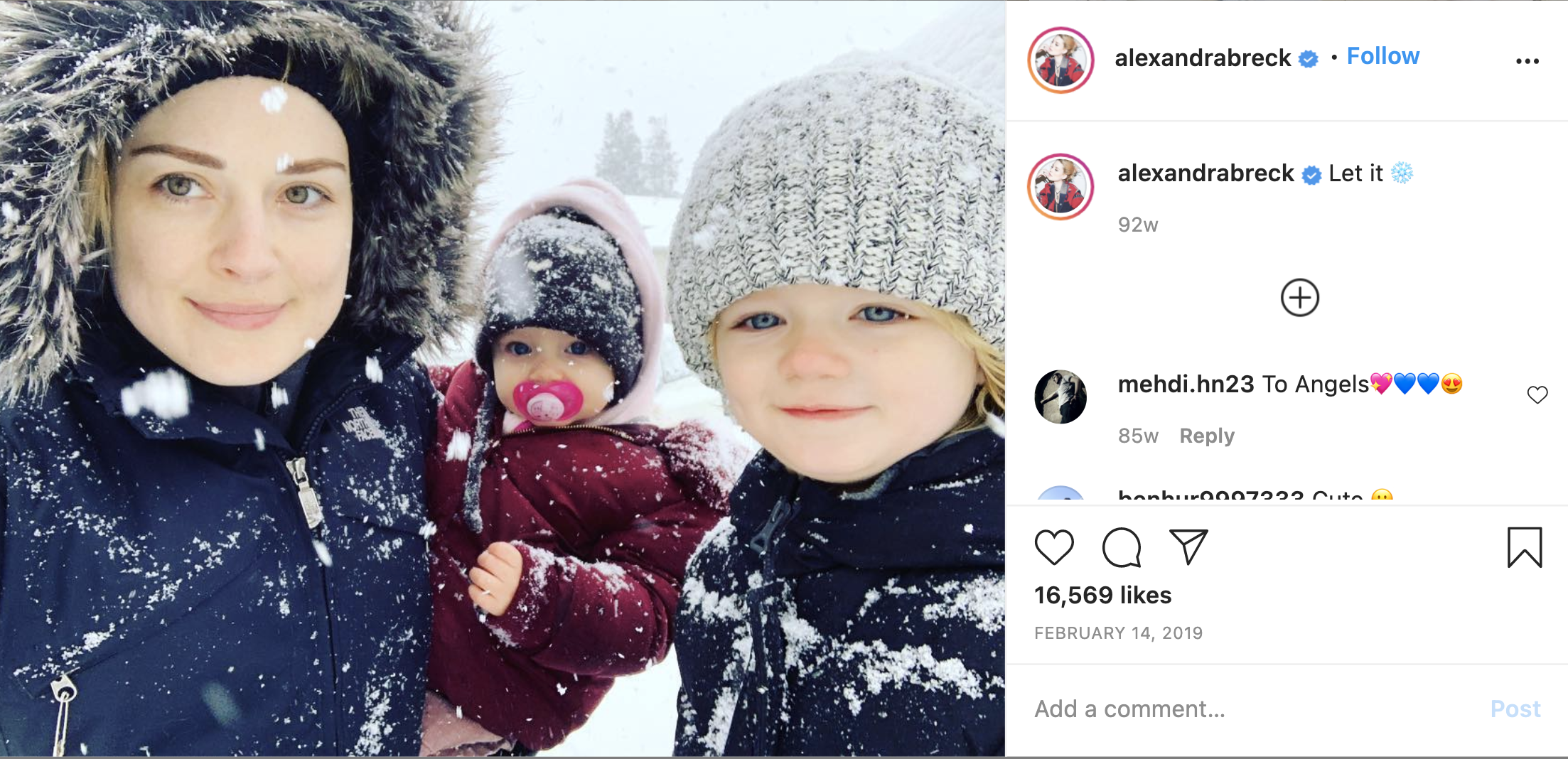 The adorable couple was blessed with their first child, an angelic baby-boy, Jack, in September 2016. The actress announced her second pregnancy in August 2017, and she welcomed a cute baby-girl, Billie, in December 2017. The parents of two continue to enjoy a quiet life just outside Atlanta, living in a two-story house, which has been designed by Rebecca Cartwright, the grandmother to Breckenridge's babies.
Read More: Is Martin Henderson Dating? Who is His Girlfriend?