Portrayed by Ashley Johnson, Anna Williams is an important supporting character in HBO's post-apocalyptic drama series 'The Last of Us.' She is Ellie's mother, who passed away before the start of the series. In the season 1 finale, titled 'Look for the Light,' the cold opening features a flashback scene presumably set in 2008 or 2009, in which Anna makes an appearance. As many of you may know, the HBO show is based on a 2013 Naughty Dog video game of the same name. There, Johnson portrays Ellie Williams. With her portrayal of Anna, Johnson joins the likes of Troy Baker and Jeffrey Pierce in the list of voice actors from the game who has also appeared in the show. If the events depicted in episode 9 have made you wonder whether Anna is dead and Johnson left 'The Last of Us,' we got you covered. SPOILERS AHEAD.
Is Anna dead?
Yes, Anna is dead in 'The Last of Us.' Anna was only mentioned in the original games. Neil Druckmann, the co-creator of the series and co-director of the game, believed that Anna's story was important to the narrative. After the game had been already shipped out, he penned a short story on the character, and it was supposed to be an animated short, but the project ultimately fell apart. For a while, there was an idea to include it as part of 'The Last of Us: Left Behind,' a downloadable extension pack to the game, but that also didn't come to fruition.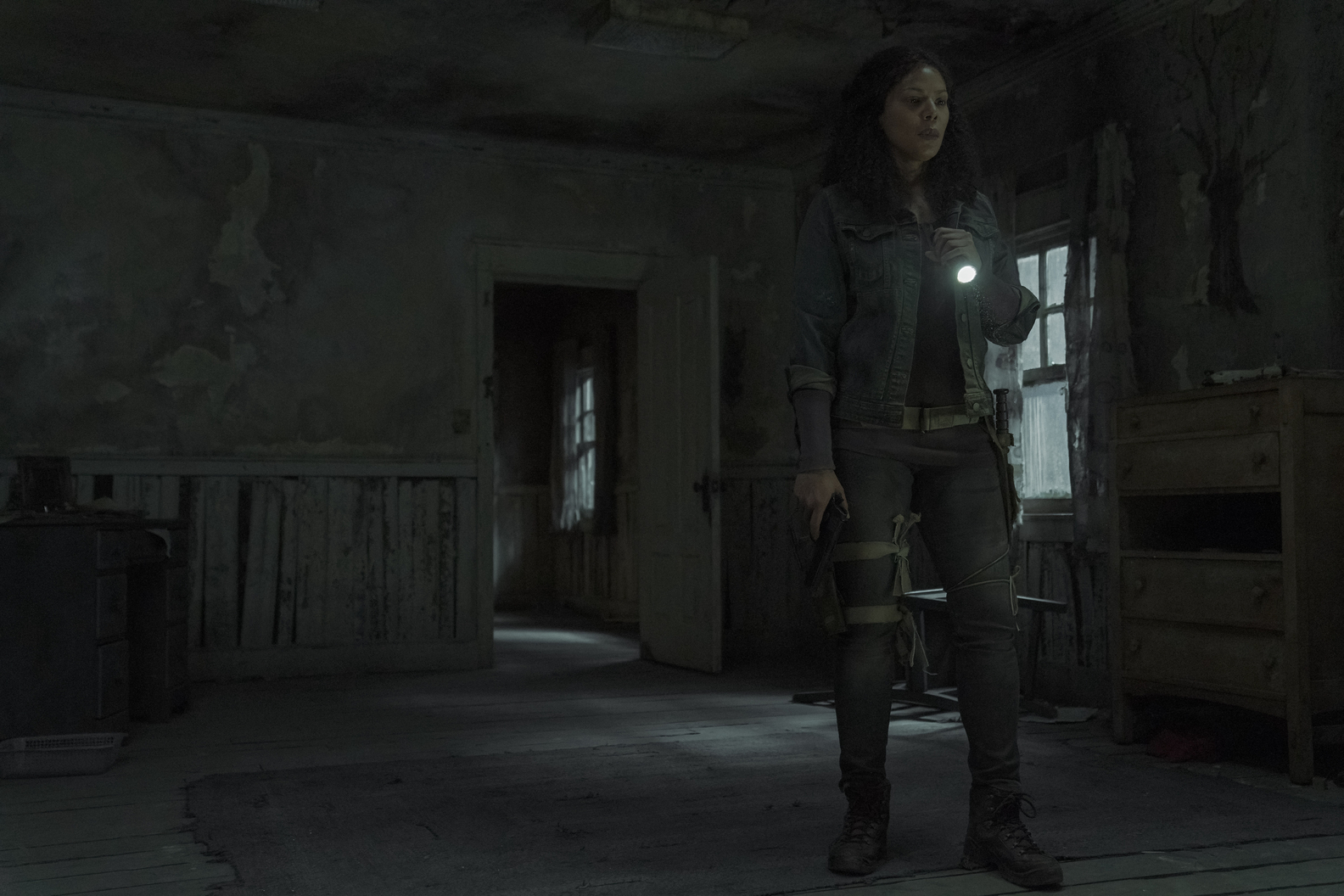 Ultimately, Druckmann and series co-creator Craig Mazin decided to include Anna in the show. In the season 1 finale, we see Anna, a visibly pregnant woman, running through the woods. She enters a house and calls out, likely for her best friend Marlene (Merle Dandridge), who arrives much later. As Anna settles down with her back against the wall, a clicker attacks, but Anna manages to kill it with her folding knife. She suddenly hears her baby crying and discovers she has given birth amidst an adrenaline rush while fending off the clicker. She also notices that the infected has bitten her.
When Marlene finally arrives, Anna lies that she cut the umbilical cord before she was bitten and asks Marlene to take the baby and kill her (Anna). She also requests Marlene to give the folding knife to her daughter. Initially reluctant, Marlene eventually acquiesces and shoots Anna. In 2023, Marlene reveals to Joel that because Anna was bitten while she was pregnant with Ellie, the latter has developed her immunity against Cordyceps.
Did Ashley Johnson Leave The Last of Us?
Given her character is dead, it's safe to assume that Johnson has left the series. In an interview with Variety, Druckmann stated that casting Johnson as Anna seemed poetic to them. "In our conversations, I brought it up to Craig and he was immediately excited by it, or as he would say 'activated,'" he explained. "We brought it to life in the most beautiful, poetic way, which is Ashley Johnson playing Ellie's mom and she was the original actor for Ellie."
Aside from 'The Last of Us' games, Johnson has lent her voice to Peter Shepherd / Robo-Peter in the 1990s animate series 'Jumanji,' Gwen Tennyson in the 'Ben 10' universe, Tulip Olsen / Lake / the Steward in 'Infinity Train,' and Pike Trickfoot in 'The Legend of Vox Machina.' She has appeared in live-action projects such as 'Growing Pains,' 'Kelly Kelly,' 'The Killing,' 'Blindspot,' 'The Help,' and 'The Avengers.'
Reflecting on her character, Johnson told TV Line, "I think, knowing that she and Marlene had known each other their whole lives, at least for me, I believe that that grit was already there for Anna. Which is why she's still here in this world, at least at this moment in time that we see her. I think she's tough. She's just trying to live in this world and has been surviving up until this point. To get to the point that she is — she's like, 'I'm pregnant, and I'm having this kid in this really terrible world already' — I think it speaks to how connection is so important in this world."
Read More: Is David Dead? Did Scott Shepherd Leave The Last of Us?