Prime Video's 'Hunters' explores the history of America at a time when Nazis are trying to come back to power. At the end of the war, they fled Germany. While some of them were brought to justice, there were many others who enjoyed a normal life in a different country. In 'Hunters', we take a look into the lives of such Nazis, who not only came to America to run from their past but also used their new identities to place themselves in more powerful positions, which come in handy when the plan to bring about the Fourth Reich is put into motion. Biff Simpson becomes one of the key players in this scenario. If you are wondering what happened to him in 'Hunters', then here's what you should know about him. SPOILERS AHEAD
Is Biff Simpson Dead?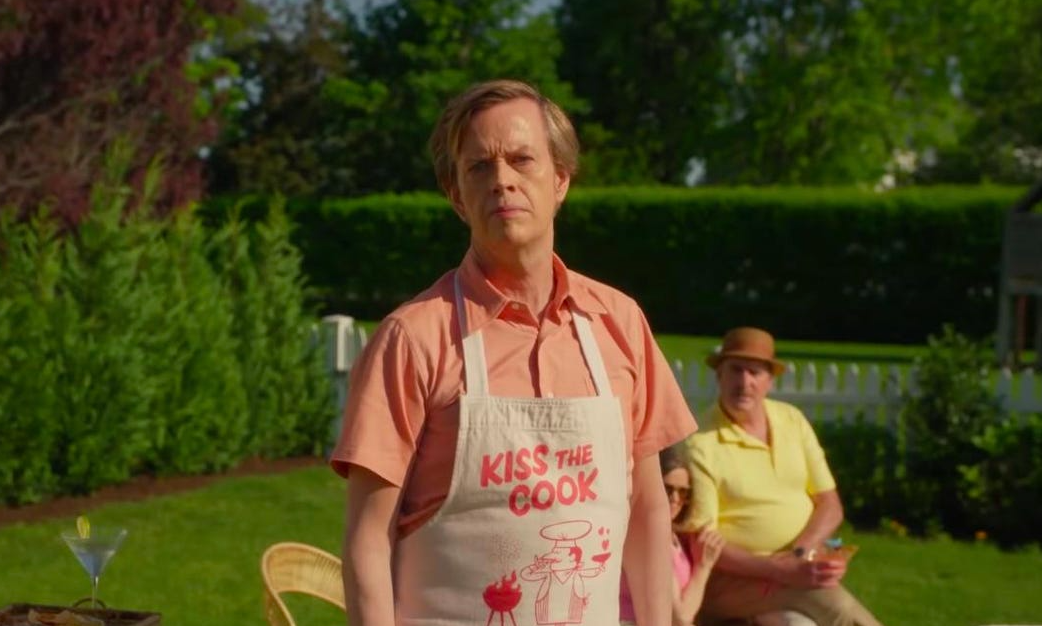 At the beginning of Season 1, Biff Simpson is revealed to be a Nazi who is better known as the Butcher of Arlav to the survivors of the Holocaust. He fled Germany at the end of the Second World War and was one of the thousands of Nazis who were brought into America as a part of Operation Paperclip. With his new identity, he entered American politics and ended up becoming a Senator in Congress, with the power to sway the decision for or against the policies, as dictated by the requirements of the Nazis.
While he starts out in a position of power, by the end of Season 1, Biff finds himself in a rather helpless situation. The Colonel seems to have lost faith in him, and he realizes that he has become a dispensable pawn in her game. He tries to get things in her favor, by proving just how important he still is to the plan, but things always seem to go in the opposite direction. By the end of Season 1, we find him on the run when he is slapped with two murder charges and the Colonel does nothing to save him.
The final scene of Season 1 has Biff taking over the identity of a man named Boris Frodski. He gets himself a fake passport and books a flight to Russia, trying to escape the tightening noose of the law as well as the Hunters, who have killed quite a few Nazis by now. As he boards his flight, it looks like he has finally succeeded in cutting himself off from danger and will be rebuilding his life in the Soviet Union.
Did Dylan Baker Leave Hunters?
Biff Simpson is one of the main antagonists in 'Hunters' Season 1, which is why it is a little difficult to believe that we won't see him again. As confirmed by the trailer of 'Hunters' Season 2, Biff will, in fact, return for the second season, which means that his arc will receive a proper conclusion. Considering that he is still a Nazi and a very infamous one at that, one can assume that he will meet the bloody end that others like him received in the first season. Exactly which one of the Hunters will be swinging that sword of justice on him remains to be seen.
The character of Biff Simspon is played by actor Dylan Baker, who brings it to the screen with an interesting mix of danger and revulsion with comic timing that makes Biff's character even weirder. The actor, known for his roles in movies and TV shows like 'Extremely Wicked, Shockingly Evil and Vile' and Netflix's 'Inside Man', has previously appeared in shows like 'Homeland' and 'The Americans', which also fall under the same umbrella as 'Hunters'.
With a couple of projects lined up for release, Baker has a lot to look forward to, but that won't create a clash with 'Hunters' because the show has been wrapped up with its second season. His character meets his deserved end while serving a very critical role in the plot that leads the Hunters on their most important and dangerous mission yet.