Netflix's 'Queen Charlotte: A Bridgerton Story' walks us through the early years of the titular queen, giving us an insight into her romance with King George III. The seventeen-year-old Charlotte is married to the King she barely knows anything about. Their first meeting suggests that he might be the Prince Charming she never expected, but things soon turn sour between them, and Queen Charlotte finds herself all alone.
During this time, Brimsley, the footman assigned to always be by her side, just five steps behind, becomes her unexpected friend. While their friendship cannot be acknowledged, it soon becomes clear that Brimsley is one of the few people who really care about Charlotte and her happiness. If you want to know more about Brimsley and his personal life, here's what you should know. SPOILERS AHEAD
Is Brimsley Gay?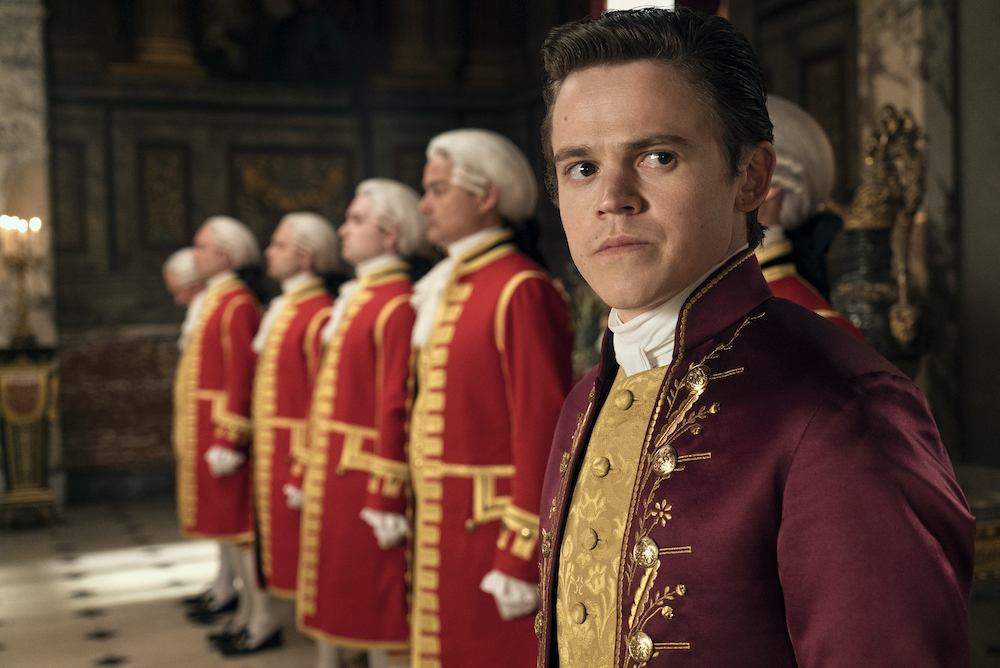 Brimsley is revealed to be gay in the second episode, and it turns out he is in a relationship with the King's footman, Reynolds. At first, the relationship between the two appears to be formal, a collaboration to keep the relations good between the King and the Queen. Because their jobs are so closely related, it isn't surprising that they keep in touch with each other about their boss's mood and how to keep things in check to maintain a calm environment between them. However, the relationship between Brimsley and Reynolds extends beyond professional capacity, and they fall in love with each other.
Do Brimsley and Reynolds End Up Together?
Brimsley and Reynolds' jobs put them in a great position to be with each other for the rest of their lives. However, that would only be possible when the king and queen's relations remained good. Otherwise, Brimsley would have to stay at Buckingham with the Queen while Reynolds would spend his days at Kew with the King. Eventually, when George and Charlotte get around to being with each other, Brimsley and Reynolds enter a relationship bliss too.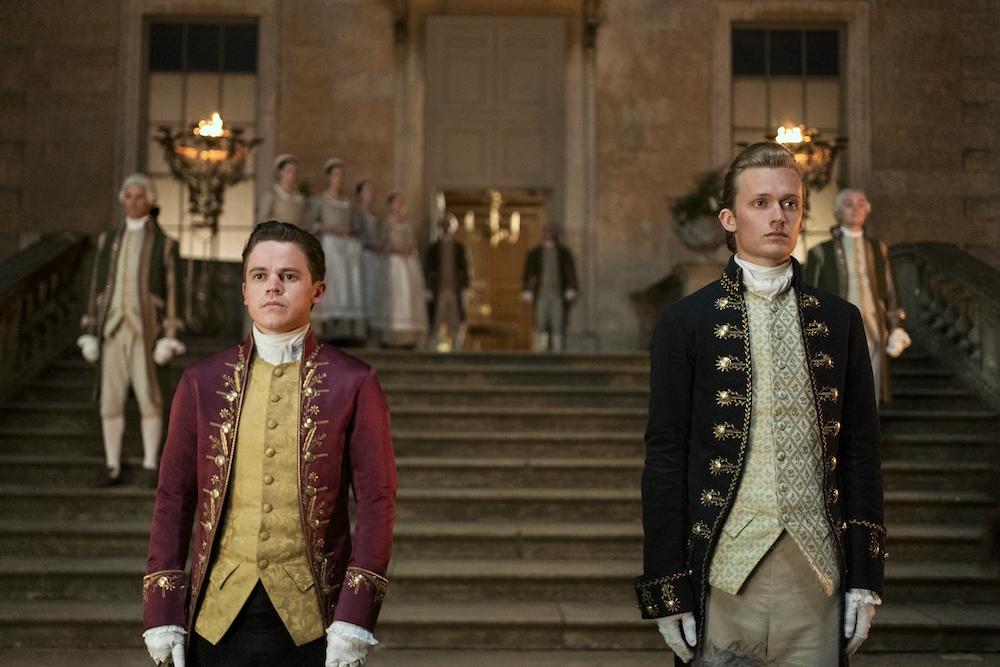 Because their professional lives revolve around the King and the Queen, their personal relationship also ebbs and flows with the mood of the royal couple. Reynolds always looks out for the King and prioritizes his duty and loyalty to the King above his love for Brimsley. Similarly, the latter always looks out for the best interests of the young queen and is ready to do whatever it takes to keep her updated about everything in the palace that could influence her life, even if it means breaking a promise to Reynolds.
By the end of the first season of 'Queen Charlotte,' Charlotte and George are in marital bliss, where they know the challenges that lie ahead of them but are ready to face them together. This means that good times are also on the horizon for their footmen. As long as Charlotte and George stay together, so will, Brimsley and Reynolds. However, knowing how things turn out with the King and the Queen, we know that Brimsley and Reynolds are forced apart too.
George and Charlotte have a good decade-and-a-half or so, after which his mental health deteriorates exponentially. By the time the events in 'Bridgerton' come to pass, we know that George has been isolated to another residence where he is taken care of, while Charlotte lives in a different place, where she gets to be more social and involved with the news of the ton.
With the King and the Queen separated Brimsley and Reynolds have to give up on their relationship too. They go back to the way things were at the beginning of Charlotte and George's marriage, when they would rarely see each other. They had to wait for the Queen to come around to see the King, but even then, due to King's condition, she wouldn't stay around as long as she'd have liked, which means that Brimsley and Reynolds, too, wouldn't get to spend much time together.
In one scene in 'Queen Charlotte,' we see Brimsley dancing by himself, remembering the days he used to dance with Reynolds. This means that he clearly misses the man he loves, but his duty has kept him tethered to the Queen to whom he is loyal, and thus, he has accepted that he will not end up with Reynolds.
Read More: What Happens to Reynolds in Bridgerton? Does He Die?