Portrayed by Norbert Leo Butz, Norbert Bryl is an important supporting character in 'Justified: City Primeval,' the revival series to FX's 'Justified.' He is a homicide detective with the police department of Detroit, Michigan. Although Bryl may seem arrogant and temperamental, he is extremely competent at his job, making him a rare fictional character whose ego matches their abilities. Raylan Givens (Raylan Givens) encounters Bryl when he is forced to stay in Motor City and help the local authorities to catch the people targeting a judge. When the said judge is killed, Bryl becomes part of the subsequent investigation. If the recent events depicted in 'Justified: City Primeval' have made you wonder whether Bryl is dead and Butz has left the show, we got you covered. SPOILERS AHEAD.
Is Bryl Dead?
The original 'Justified' series is based on Elmore Leonard's stories about Raylan Givens, especially 'Fire in the Hole.' 'Justified: City Primeval' primarily draws from 'City Primeval: High Noon in Detroit,' a novel in which Raylan doesn't appear. The series creators decided to insert Raylan into a story, creating a narrative where Raylan is in an unknown city surrounded by unknown characters. Bryl is one of these characters.
In their first encounter, Bryl and Raylan take part in a raid to find the man responsible for bombing Judge Alvin Guy's car. Bryl introduces the department's Belgian Malinois as a "German Shepherd on steroids." When Raylan asks how many they have brought, Bryl declares that one is enough. An amused Raylan wonders aloud what would happen if the suspects run in three directions. Bryl dismisses the notion, telling Raylan that he should stick around if he wants to find out. Bryl leads the raid into the house, but they initially don't find anyone, even though there are signs that someone has been there recently. When Bryl orders a second search of the house, Raylan finds a hatch that opens to an underground passage. The two men hiding there start running, and one of them does get away, but Bryl orders the dog to be released after the other. To get away from the dog, the man climbs up a tree and is eventually arrested.
In episode 3, having learned that Mansell approached Raylan's daughter, Bryl has no qualms about suggesting that they should kill Mansell. "Black bag in a cornfield. Problem solved," he says. When fellow DPD officer Maureen points out that they want to convict Mansell for the judge's murder, Bryl asks what she would have done if it were one of her daughters. He then tells Raylan to ride with him to see if they can find a tall building for Mansell to fly from.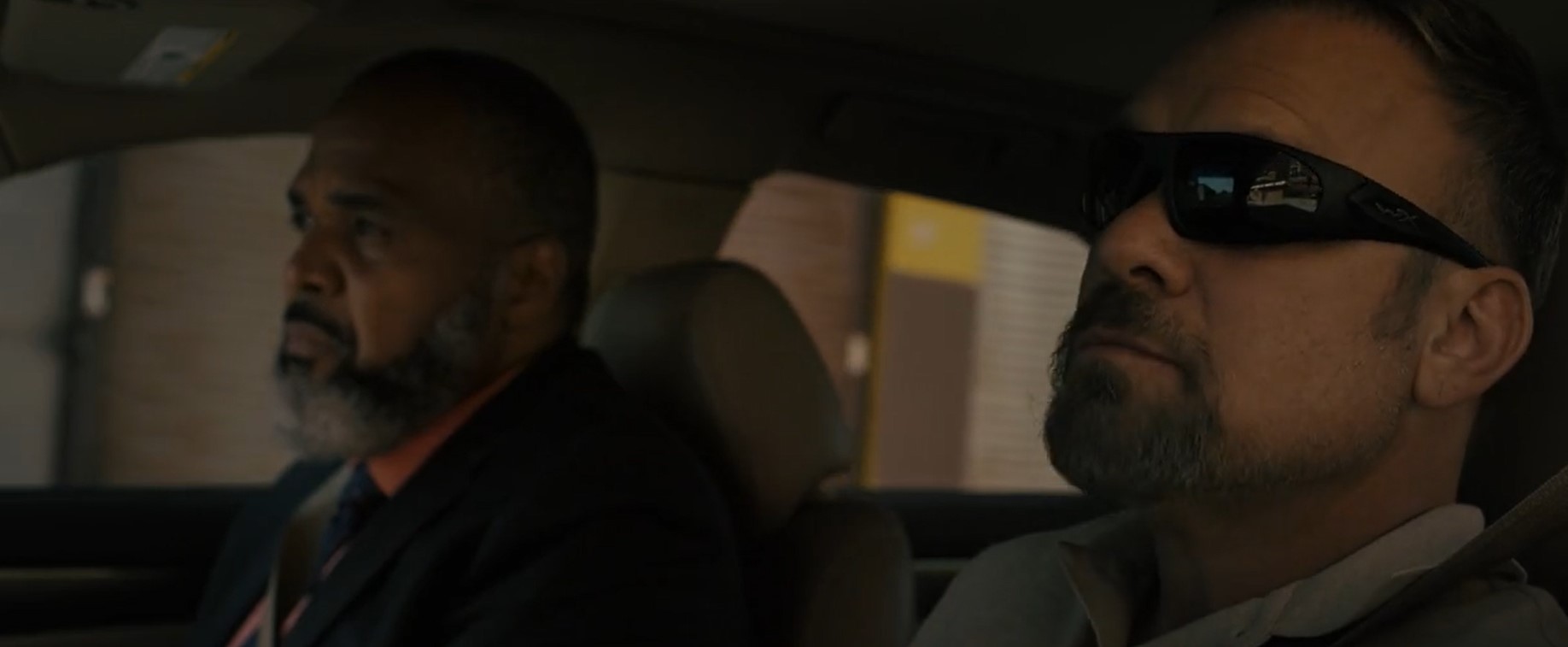 As the shake-up of Mansell and his known associates begins, Bryl leads the raid on Sweety's bar, but the search fails to locate the murder weapon, which, as it is later revealed, was already removed by Sweety. Bryl later interrogates Mansell, but neither he nor his associates say anything. Their lawyer, Carolyn Wilder, arrives and gets them released.
The police discover that the Albanian businessman, Skender, is Mansell and Sandy's latest mark. When they leave a bar together, with Skender and Sandy in one car and Mansell in another, Wendell and Bryl try to follow them, but Mansell causes an accident at an intersection. The car Bryl and Wendell are in is hit by another vehicle, leaving their fates unknown.
Is Norbert Leo Butz Leaving Justified: City Primeval?
Butz's character is likely to survive and continue to appear in the upcoming episodes; he is too much of an interesting character to kill off this early and probably has a more significant role to play in the narrative. Moreover, various websites show him as a cast member in future episodes. Originally from St. Louis, Missouri, Butz is of German, Irish, and French ancestry. Before 'Justified: City Primeval,' he appeared in 'Better Nate Than Ever,' 'Clearing House,' and 'The Girl from Plainville.'
Read More: Who Plays Willa in Justified: City Primeval? Why Was Willa Givens Recast?