'Chasing Mavericks' is a drama film that centers around Jay Moriarty, a surfer in Santa Cruz, California. As a child, Jay grew up surrounded by the beauty and grace of surfing as a sport; surfers gliding across the rising ocean water. He dreams of tackling one of the largest waves that form from time to time near Santa Cruz called the Mavericks. But having no knowledge, much less experience, about surfing, Jay approaches a veteran surfer Rick Hesson, known by everyone as "Frosty," in order to learn everything he possibly can about the water sport.
Directed by Curtis Hansen and Michael Apted for the last 15 days of principal photography, the 2012 film features Jonny Weston and Gerard Butler in the lead roles. The film was captured on location on the beaches of Santa Cruz, and the actors participated in surfing as well for the film, giving it a layer of authenticity. It is natural for many to wonder about the origin of the narrative and whether or not the film has any roots in real life. If you are one of these viewers, then we have the answers for you!
Is Chasing Mavericks a True Story?
Yes, 'Chasing Mavericks' is based on a true story. Kario Salem, who wrote the screenplay for the film, was inspired by the life of legendary surfer, Jay Moriarity. The biographical film follows his journey from a young boy who had just paddled out into the water to catch a wave to one of the biggest names in surfing history. Born on June 16, 1978, the real-life Jay Moriarity fell in love with surfing at the age of nine. He began training under his mentor, Frosty, soon afterward and became proficient in riding both the longboard and the shortboard.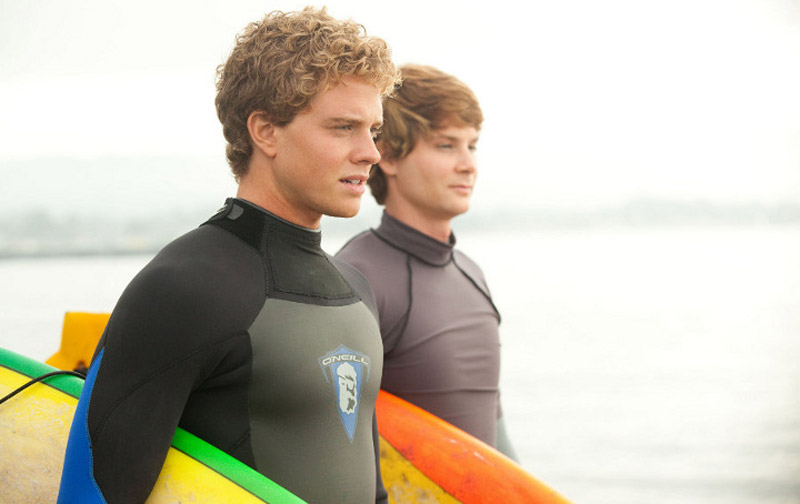 Aside from this, Jay was also an accomplished swimmer and paddler and engaged in all kinds of physical activities to keep himself in shape for surfing. But what he wanted to do more than anything else was to ride Mavericks, which formed in Half Moon Bay, located north of Santa Cruz. Frosty, who had been surfing Mavericks for quite some time, put Jay through rigorous training to prepare him both mentally and physically until the day the young surfer was ready to tackle his first Maverick.
'Chasing Mavericks' chronicles this entire journey from start to finish. Although a few details in the film are different from what happened in real life – the timeline for Jay's training to surf Mavericks is heavily condensed in the film, for example – but overall, it is an accurate depiction of the legendary surfer's life. What really adds to the realism of the film is that both Gerard Butler and Jonny Weston both had experience surfing and were subject to rigorous training themselves in order to tackle big waves.
"The mental prep to me comes from going out there and doing it, you know? It's just working on the endurance," Butler said in an interview with Showbiz Junkies about the kind of training they had to go through for 'Chasing Waves.' Speaking on the physical demands of the process, the actor continued, "We also had to do a lot of paddle boarding, and when you get down on your knees on those boards and you start scooping out the water; when you first do that, after 50 yards your back's killing you. It's just not a natural position, but by the end, we were doing that for miles."
He added, "We were doing it, you know, out in the open water and just paddling a lot, and surfboards and just surfing, and surfing, and surfing…." But 'Chasing Mavericks' isn't just about big wave surfing and how Jay Moriarity became a well-known surfer in the world. It's also about the bond between Jay and Frosty as a student and teacher that somewhat took on the form of a father-son relationship. This same kind of relationship developed between Jonny Weston, whose first major film this is, and Gerard Butler on the set of 'Chasing Mavericks' as well.
"Life imitates art, you know, and I-I think that, um, yeah he [Butler], yeah it was amazing…I absorbed the most from watching him and being across from him, and really seeing that he's selfless, and you have to have the other person be selfless and open in order for anything to work…," Jonny Weston said in an interview with Tribute Movies on his experience working with Gerard Butler and the bond that formed between them.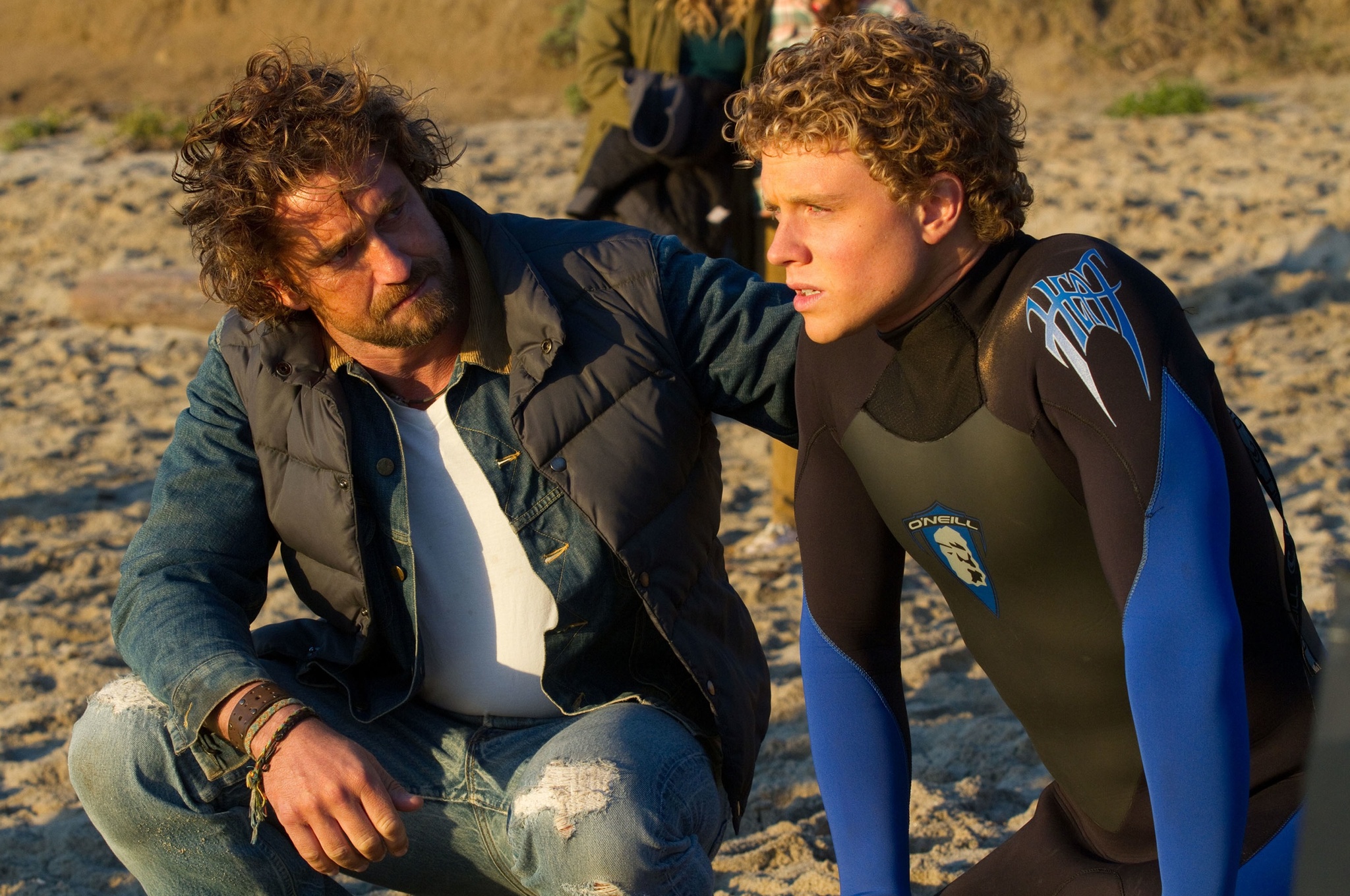 Jay Moriarity, the real hero of the biographical film, unfortunately passed away in a free-diving accident in the Maldives off the Indian coast. The 22-year-old was one day short of his 23rd birthday. However, his legacy will live on through 'Chasing Mavericks' which captures the legendary surfer's essence and all the hard work he put into his passion for riding big waves.
Read More: Best Sports Biopics of All Time