Amazon Prime's 'Clarkson's Farm' mainly follows Jeremy Clarkson after his decision to take care of his 1000-acre farm. Set in the Cotswolds region of England, the documentary show provides viewers with a fresh perspective on just how harrowing the agricultural industry can be. Given the celebrity's inexperience within the field of agriculture, he often needs help from those who have been active in the field for far longer than him.
Even though Jeremy might not always listen to others, he does seem to have a passion for this chapter of his life that he remains eager to explore. Along with the 'Top Gear' icon, the series also features Kaleb Cooper, Charlie Ireland, and Lisa Hogan. Though the series has caught the eye of the public with its vast countryside sceneries and unique brand of humor, many people cannot help but wonder just how authentic the series is. Luckily, we are here to explore the same!
Is Clarkson's Farm Scripted?
No, we do not believe that 'Clarkson's Farm' is scripted. The very concept of the series does seem to have come straight out of a fictional book about a man starting a new life in the countryside and learning various lessons along the way. However, if these stories are as entertaining as Jeremy Clarkson's real life has turned out to be, then it is no wonder that the trope is so popular. That being said, Jeremy's foray into the agriculture industry is as true as it can be.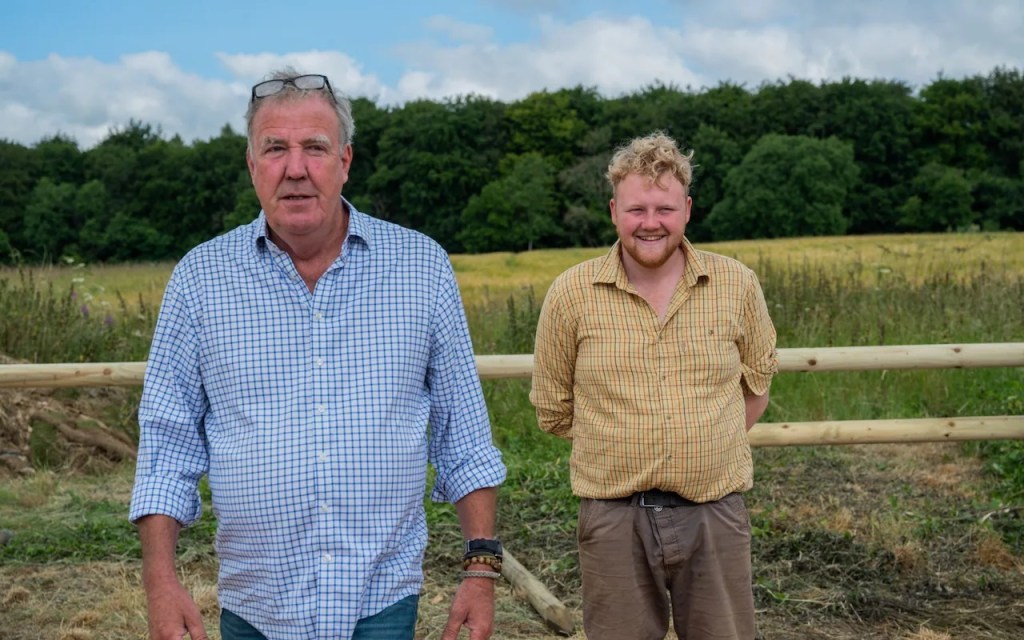 Given the amount of fame that the show's presenter has garnered over the years, it is kind of weird to see him in a public setting where people do not really seem to be much in awe of him. However, the former 'Who Wants to Be a Millionaire?' host has given a reason for the lack of celebrity worship. "Why would they do otherwise?" he shared with The Guardian. "I'm just one of those rich f—–s who moved to the Cotswolds."
The people who can constantly be seen trying to help out Jeremy are certainly experts in their field with verifiable credentials. The arguments between the TV star and his helping hands are one of the most entertaining parts of the show, though it does make people wonder if all of these conversations are as genuine as they seem. However, people like Kaleb Cooper have gone on record to state that their opinions and words seen in the series are indeed accurate.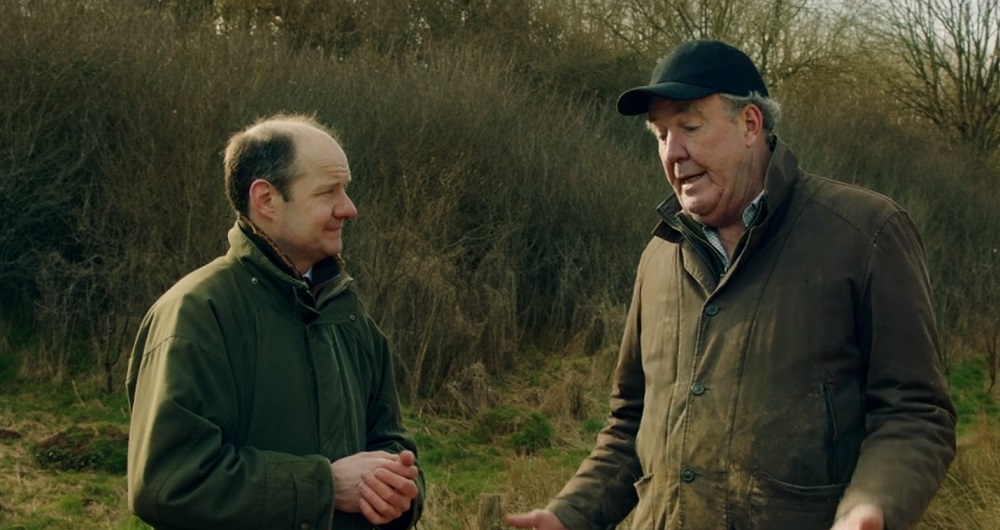 The show itself has seen an outpouring of love and support from the people, even those within the agricultural industry. Many of those who might not be huge fans of Jeremy Clarkson have been appreciative of his efforts towards the betterment of the countryside area he calls home. In fact, the TV star's showdown with the local council for his restaurant in season 2 garnered him much sympathy from those who have found themselves in similar positions at one point or the other. The general consensus among the public seems to be quite in support of the show's legitimacy as Jeremy tries to navigate the hardships of living the farm life.
In other words, 'Clarkson's Farm' provides viewers with a seemingly accurate picture of how taxing farming can be. Not everything is flowers and roses, but there is a kind of struggle that is unavoidable when a person decides to choose this way of life. However, it does not seem like Jeremy is really regretting his decision very much. "I definitely sleep better after a day on the farm," he explained. "There's no cameras here today, though. I've had to write a column and I'm seeing you. But as soon as you're gone, weather permitting, I'm back on the tractor."
Read More: Where is Clarkson's Farm Filmed?