Created by Kate McCartney and Kate McLennan, 'Deadloch' is an Amazon Prime Video crime comedy series from Australia. Set in the small town of Deadloch, Tanzania, the plot follows senior sergeant Dulcie Collins (Kate Box) and detective Eddie Redcliffe (Madeleine Sami) as they investigate a series of murders. The victims are all male, and the investigation reveals that their tongues were removed while they were still alive. Dulcie and Eddie have drastically opposing personalities, which often hinders the search for the murderer.
Despite the heavier components of the narrative, 'Deadloch' is not a dark comedy, though it explores serious themes such as gentrification and loss of life and livelihood with a touch of humor. If you are wondering whether 'Deadloch' has been inspired by actual events, we got you covered.
Is Deadloch a True Story?
No, 'Deadloch' is not based on a true story. McCartney and McLennan, together known as the "Kates," share the writing credits with Kirsty Fisher, Anchuli Felicia King, Christian White, Kim Wilson, and Sami. They originally came up with the idea eight years before the premiere and didn't think there would be interest in the project after all this time. The creators cite the UK series 'Broadchurch' as a source of inspiration for 'Deadloch.' They were both at home with newborn children and developed an interest in crime drama shows. It was McCartney who suggested 'Broadchurch' to her writing partner. As Olivia Colman is part of the cast, McLennan erroneously thought it was a comedy series.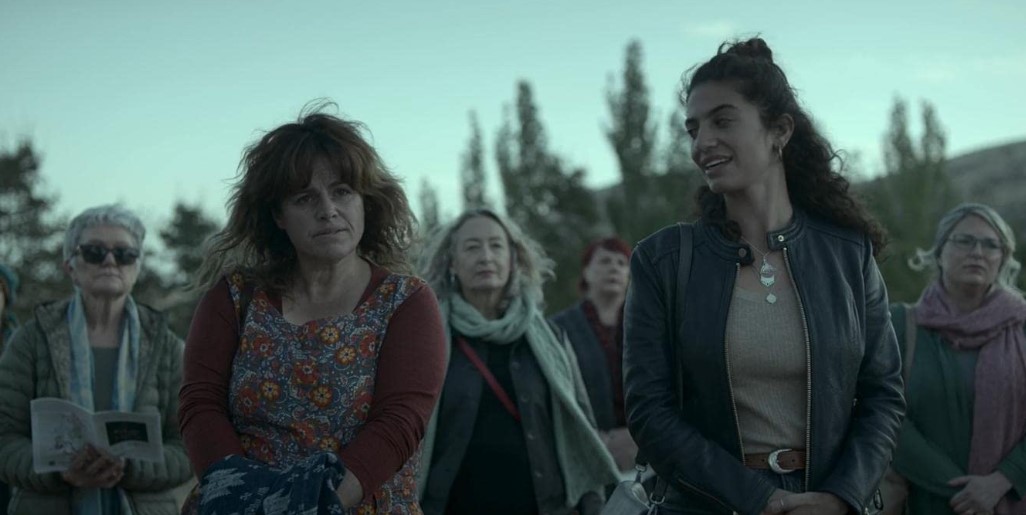 "So I sat down and watched it and went, ohhh this is not funny," McLennan explained in an interview with The Guardian. "But there were still elements of Colman's character that were really funny, because she's such a gifted comic. So we thought, what if we took a series like that and dialed the comedy up, just a touch, just to see where it will land?"
'Deadloch' is described as a "feminist noir comedy" in promotional releases. Its creators also call it "Funny Broadchurch," "but without the pedophilia; it's very hard to put a funny spin on that." One of the biggest hurdles they faced early in the developmental stage involved convincing Amazon, an American company, of the necessity of including certain word quite common in Australian colloquial speech. This prompted the Kates to develop a document that became known as "The C[expletive] Manifesto."
McCartney told the same outlet, "It was quite controversial. It was a real talking point. We all had a hand in creating this document that had footnotes and citations, where we explained the Australian cultural context for using 'c[expletive]' and how borderline innocuous it can be. We explained how it fit in the rhythm of our writing. We invoked Shakespeare. And Amazon read it and said, 'that makes sense.'"
Certain aspects of 'Deadloch' are rooted in reality. Since their new mayor came to power, the town has undergone radical gentrification. New residents have moved in, and old residents feel that they are being ignored. The narrative of 'Deadloch' takes place with this simmering conflict in the background. "What do you do with those older industries that were once the lifeblood of a town, that usually involves pillaging the environment in some way? And there is an undeniable, financial benefit to going through gentrification – but people get left behind," McLennan stated. "We wanted to write about all sides." So, to sum it all up, McCartney and McLennan drew inspiration from 'Broadchurch' while creating their show. They also added elements of reality to this largely fictional series.
Is Deadloch a Real Place?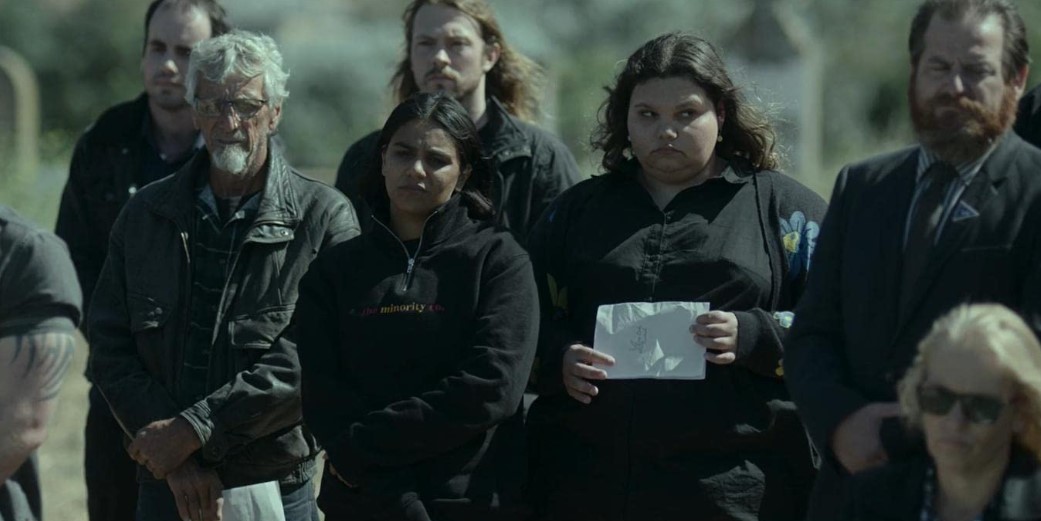 No, Deadloch is not a real town. The Kates used McLennan's hometown, Mortlake, Victoria, as inspiration for the title of the series. However, the first season was filmed in southern Tasmania, outside Hobart, around Cygnet and Kingston. McLennan stated that she has always been interested in setting one of her projects in the country towns as she found them "really fascinating," "a microcosm of everything else," and "quite weird and dark."
Read More: Where is Deadloch Filmed?