As a Netflix original going way beyond the norm by comprising not only drama, tears, and romance but also outright manipulation into the production, 'Deep Fake Love' is truly unlike any other. That's because it follows five couples as they put their relationship to the test for a chance to win €100,000, just to seemingly end up facing their worst fears while also having a bit of selfish fun. We say seemingly because an AI technology called deep fake is at play here to modify images, making it incredibly hard for them to comprehend what's real and what's not — so, let's find out whether the things we see are authentic, shall we?
Is Deep Fake Love Real or Scripted?
Ever since 'Deep Fake Love' (or 'Falso Amor') was first announced by the streaming giant it now calls home back in early 2023, it has decisively been billed as an unscripted reality dating series. This means despite the fact industry professionals handpicked the cast members for their actual connections, dramatic flair, and personal issues, none of them are ever directly told what to do or say. However, of course, because extensive resources like time, effort, as well as money go into making such a show simply come to life, it's safe to say producers do have a lot of control over its filming.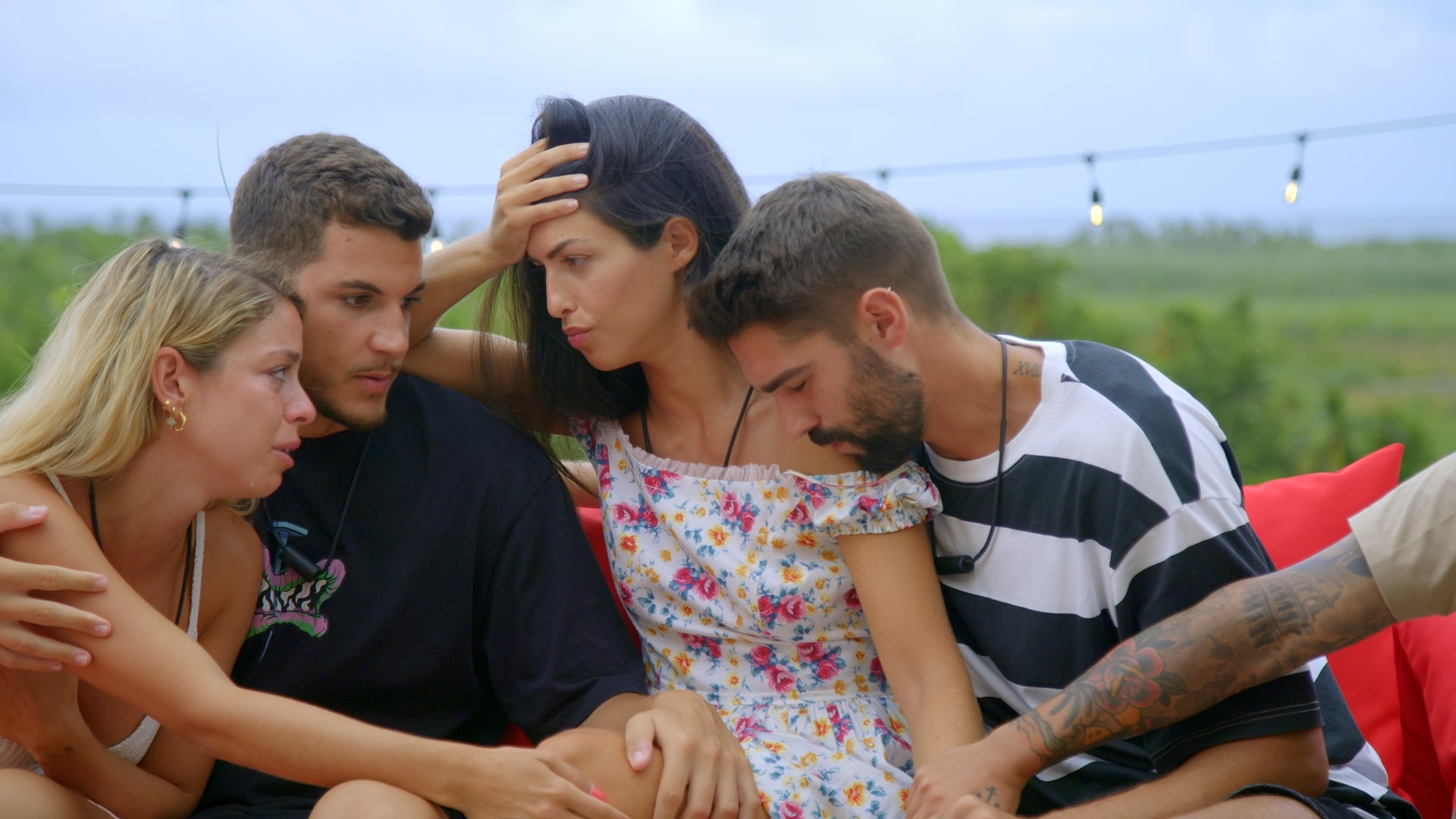 This control can be in the form of them nudging the cast in specific directions of conversation, especially during one-on-one confessionals or small group settings to maybe raise some natural drama. On the other hand, it is definitely involved in the use of "deep fake" technology; after all, they alone are responsible for making false, deceitful incidents seem genuine with the help of some actors. They do get some ideas for this based on real-life moments — like Aida and Torres making out in the pool while, in reality, they were just staring into each other's eyes — yet most of it is concocted.
Nevertheless, this manufacturing itself doesn't make the series fake since the basic premise of it revolves around this, plus we get told what's been fictionalized as it comes across our screens. In other words, the viewers are never duped regarding the things we see, and the drama behind it all also seems way too real due to the emotional seesaw that the cast frequently goes through. For example, sticking to Aida and Torres, the former initially wanted to maintain some distance from the singleton owing to her relationship with Manuel but grew jealous once he tried to move on with Gabriela.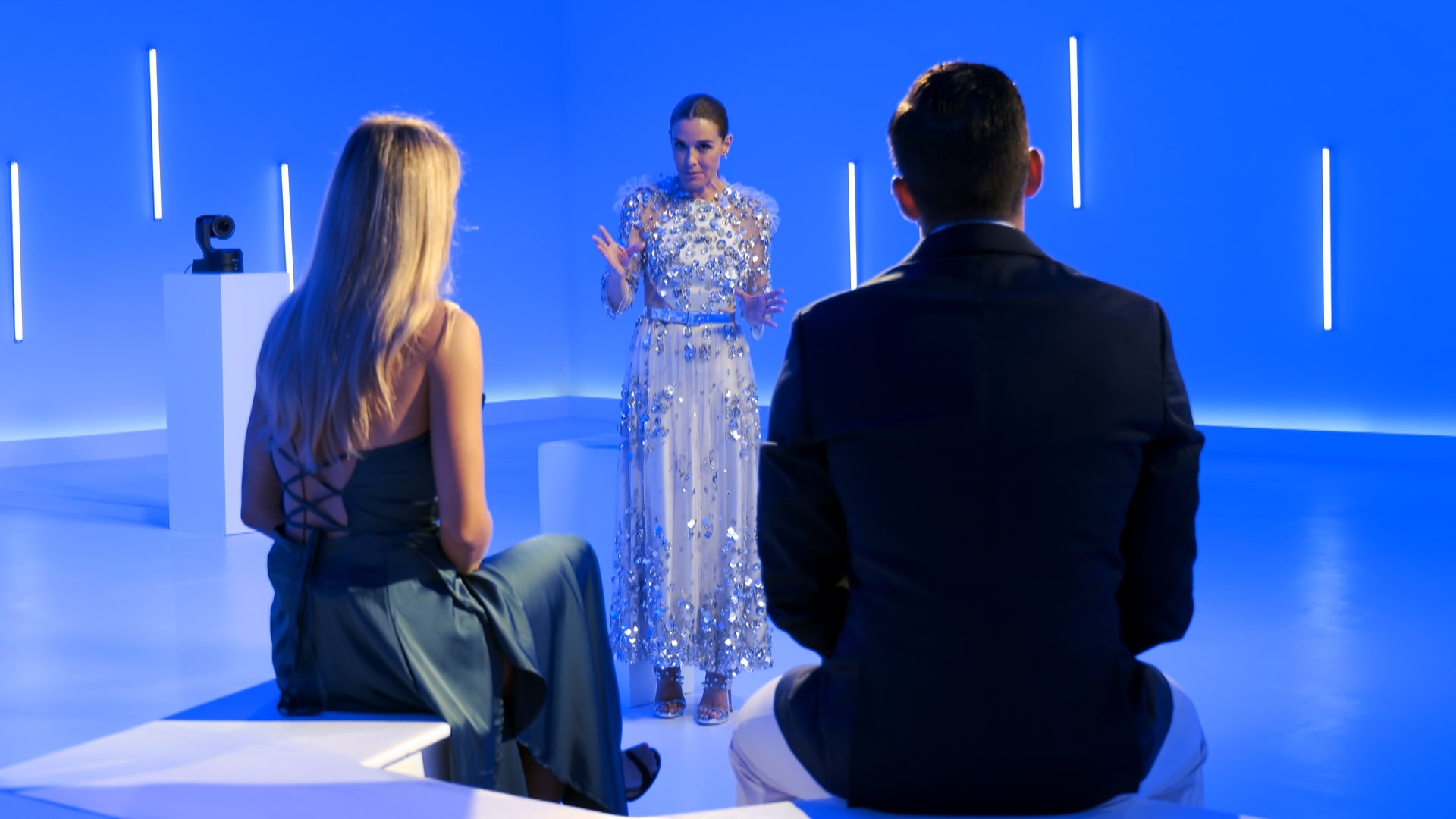 Though there is also post-production editing that can affect the way each episode pans out, yet it's highly unlikely producers used this facet to alter narratives considering the involvement of artificial intelligence throughout. Moreover, this is honestly an unavoidable step because it is the sole means through which they can bring together an effective flow within the entire show to maintain the audience's unwavering attention.
Therefore, despite the severely manufactured video footage, editing, and nudging, it appears as if Netflix's 'Deep Fake Love' is as unscripted, natural, honest, and authentic as it can be. We should mention that you should always take every such production with a grain of salt as you never really know the true extent of producer interference, but the essence of this one genuinely does not seem fake due to the way it pans out.
Read More: Is Insiders Scripted or Real?