Directed by Scott Derrickson, 'Deliver Us From Evil' is a supernatural horror of 2014 featuring an ensemble cast including Eric Bana, Edgar Ramirez, Olivia Munn, Chris Coy, Sean Harris, Joel McHale, Lulu Wilson, Olivia Horton, and more. At the heart of the story is Detective Ralph Sarchie (Eric Bana), investigating a series of murders and eerie events plaguing the town. Ralph joins forces with an enigmatic and unorthodox priest, Mendoza (Edgar Ramirez), who often bugs him to humble himself before god.
'Deliver Us from Evil' boasts excellent cinematography that successfully establishes a foreboding mood. The film's ominous tone and horror components are aided by the use of low lighting, obscured views, and grimy images, rendering it one of the best horror movies out there. Given the film's exploration of the battle between good and bad, one might wonder if 'Deliver Us from Evil' is based on real events. Here are the facts.
Is Deliver Us from Evil a True Story?
Yes, 'Deliver Us from Evil' is based on a true story. Directed by Scott Derrickson, the movie draws inspiration from the non-fiction book dubbed 'Beware of the Night' penned by Ralph Sarchie and Lisa Collier Cool. The book tells the story of how ex-NYPD detective Ralph Sarchie became a demonologist and advisor for matters involving supposed possession by the devil and other paranormal occurrences. The film draws on real-life events and instances that demonologist and former police officer Sarchie himself dealt with.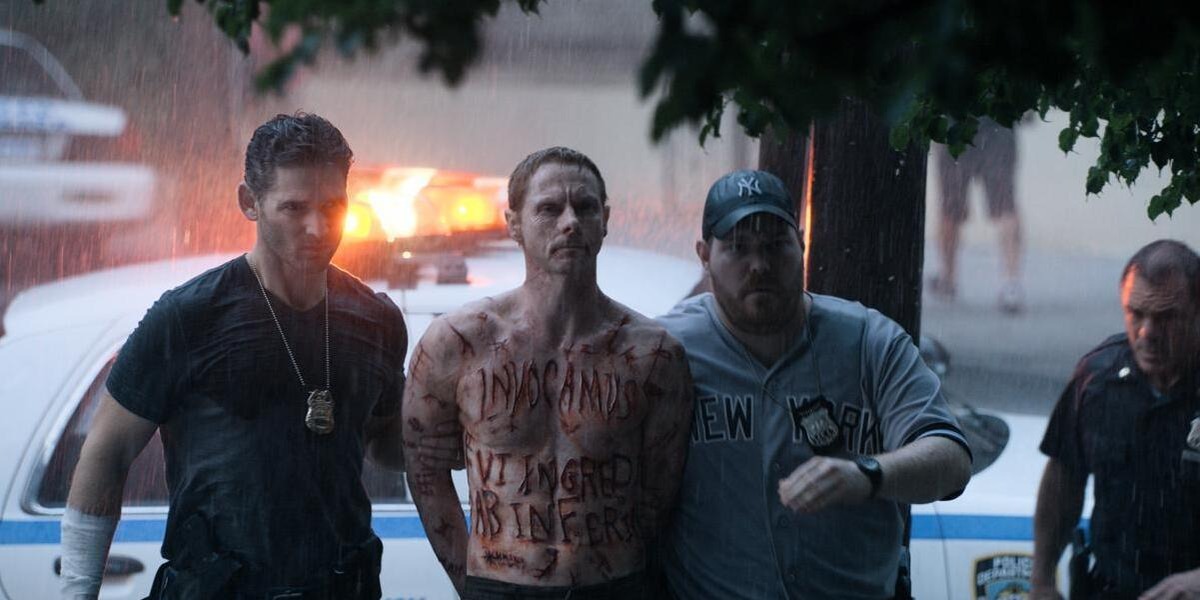 Scott Derrickson is one of the most successful filmmakers in showbiz, hailed for movies like 'Sinister,' 'The Exorcism of Emily Rose,' 'The Day the Earth Stood Still,' 'Hellraiser: Inferno,' 'V/H/S/85,' and more. For over a decade before production started on 'Deliver Us From Evil,' Jerry Bruckheimer owned the picture rights until Derrickson came along. When asked about the same, Derrickson stated in an interview that the original book initiated the entire process, and Jerry Bruckheimer optioned the rights. Someone sought to adapt the book, and he was called back in 2004 to pen the first draft of the script. A couple of drafts were done for Jerry at that time, and then some other writers were brought in.
Derrickson further stated that the real Ralph Sarchie introduced him to the Anneliese Michel case and provided an out-of-print copy of The Exorcism of Anneliese Michel, which was optioned and turned into The Exorcism of Emily Rose. After 'Sinister,' Screen Gems inquired about what Derrickson wanted to do next, and he presented them with his original draft. Derrickson, however, had to do a sizable overhaul to get the movie into the pipeline.
When asked about his experience on adapting a book for the screen, Derrickson stated, "We took some artistic liberty, but Ralph Sarchie is a real guy, and he was involved in the production, and so what I was mostly concerned with was capturing him, telling his story, who he was as a person and who he is now the way he functions, and the way he talks, who he is as a cop, who he is as an investigator of the paranormal, all of that. I think we got that really well. The book that he wrote that we adapted was really a series of smaller stories. It was a bunch of vignettes, in a way. That's not a movie, so the trick of the screenplay was in turning all of that into one story that would string some of those episodes together."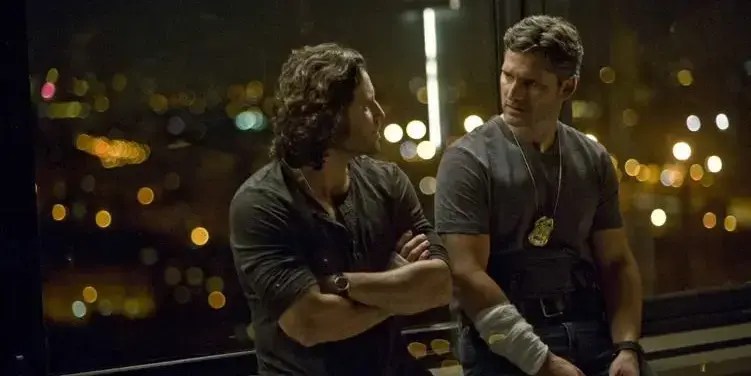 Ralph Sarchie, the co-author behind the original book, was also a major part of the production team. When questioned about his transition from working in the area as a cop to the set of a Hollywood movie, Ralph Sarchie remarked, "Well, you know, not too far from here, I chased down a perp. And when I came to this location, just ten years ago, I was down the block over there wrestling this perp, and now I'm over here filming this movie, and I would have never even dreamed – it would have been more feasible to meet Satan face to face than to have this done."
In a nutshell, 'Deliver Us From Evil' is rooted in reality. However, the filmmakers have taken some creative liberty for dramatization purposes. One of the themes of the film is the need to face one's own demons and accept the reality of evil. Sergeant Ralph Sarchie's path exemplifies the need to confront and overcome one's own doubts about the unknown and previous traumas. 'Deliver Us from Evil' explores the idea that there are mysteries in the world that we may not fully understand, and it encourages viewers to remain open-minded and curious about the unexplained.
Read More: Best Horror Movies of All Time