Netflix's 'Love is Blind' is a reality dating social experiment wherein singles strive to find their perfect match, fall in love, and get engaged, all without ever seeing each other face-to-face. Although this concept of placing the focus on emotional involvements rather than physical ones is not new and unique, this series goes one step further by having the contestants tie the knot to explain whether love can truly be blind. Now that the reunion special titled 'After the Altar' has dropped, stirring up some drama, let's find out more about the love life of Diamond Jack, shall we?
Diamond Jack's Ex-Fiancé
When we first met Diamond Jack in early 2020, she revealed that she's at a stage in her life where she wants to be loved and accepted for who she is, not what society needs her to be. As a former NBA dancer who moved to Atlanta, Georgia, in 2014 for higher studies, she's met many individuals who only spoke to her because of her looks or profession. Therefore, she not only worries about being used and hurt but also getting disappointed. So, when she met Carlton, who also shared these fears yet was ready for a lifelong commitment, Diamond couldn't be happier.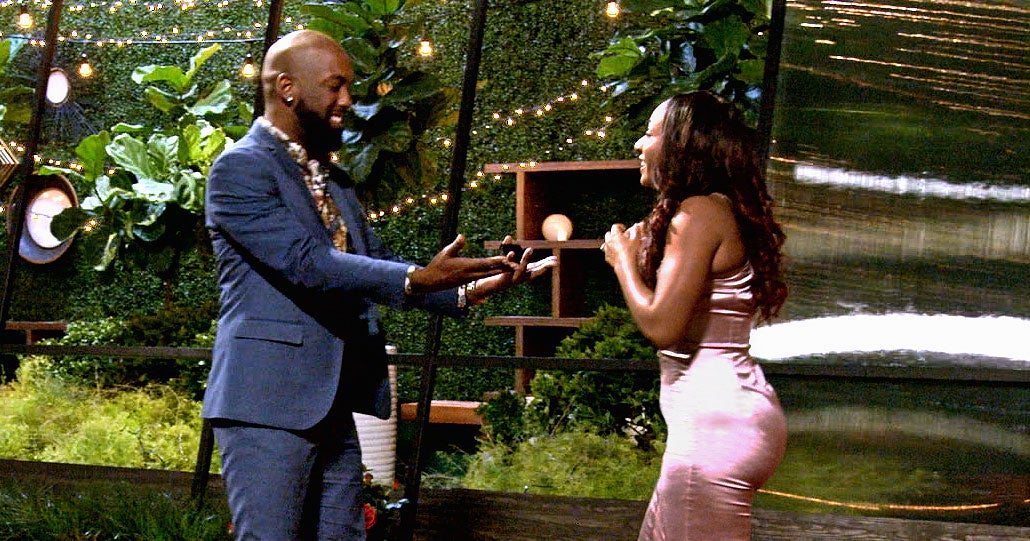 However, her delight soon turned into utter dismay as her fiancé waited a long while to confess that he's bisexual. Immediately after this revelation, Diamond tried to be supportive and asked a few questions, but he went on the defensive. That's when she conceded that he should have told her before proposing marriage. Things took a turn for the worst a day later, when Carlton called Diamond "ignorant" and "stereotypical," telling her, "This is why I don't deal with b—–s like you." Thus, of course, she took out her engagement ring, quoted Beyoncé, and walked away.
During the reunion special, Carlton got down on one knee with the original ring for Diamond Jack once again, but it was simply to say sorry and propose friendship. "I want to…just apologize again at eye level," Carlton said. "And I hope that you take this ring again as a significant piece of our friendship and the start of something beautiful without any type of plan." To this, she responded, "I do accept your apology, and I forgive you." Though, according to reports, they are not a romantic couple, nor does it seem like they're on speaking and/or amicable terms anymore.
Is Diamond Jack Dating Anyone?
Diamond, as seen on 'Love is Blind: After the Altar,' is still searching for her true love, but that's not her priority anymore. She often gets set up by her friends, like with Rumeal, but it hasn't worked out yet. More importantly, Diamond is a public figure and CEO of The Lady Box and is doing very well for herself at the moment. After all, she's managed to include beauty, fashion, and style in a single accessories line. Supportive friends, a successful business, and opportunities to achieve much more have kept Diamond perfectly content with her life.