Hosted by real-life couple Nick and Vanessa Lachey, Netflix's 'Love is Blind' is a reality dating series that revolves around a set of young and attractive singles as they hope to find true love based on emotional connections alone. For ten days, the participants follow a speed-dating format through "pods" before getting engaged, all without meeting in person. They then prepare to walk down the aisle within a short period, during which the realities of their bond come to light. However, the one individual who has had us hooked from the very beginning due to her actions has been Jessica Batten. Let's find out more about her, shall we?
Jessica Batten's Ex-Fiance
When Jessica Batten first came upon our television screens on 'Love is Blind,' she admitted that she had a specific criteria list when it came to a potential partner. Yet, it went out of the window as soon as she stepped foot into the pods. After all, she immediately got involved with Mark Cuevas and Matthew Barnett, who're both incredibly different from her usual type. The regional manager did find herself in quite a messy situation with the men, but she eventually chose Mark because Barnett was unsure about what he wanted. Jessica seemed happy, that is, until the couples' trip to Mexico.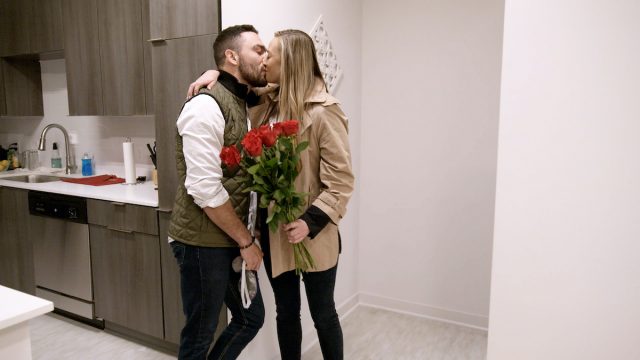 During this period, Jessica decided to slow things down with her fiance as she again encountered Barnett alongside his beautiful lover, Amber Pike. After getting drunk, Jessica not only approached her former interest to openly talk about his relationship, but she also broke Mark's heart by stating that she found Barnett "sexy" and "hot." Oddly, Jessica even confessed that she saw 24-year-old Mark's emotional availability as a red flag. The couple slowly managed to find a spark, but their 10-year age difference still irked Jessica. Thus, it wasn't a surprise when she said "I don't" to Mark at the altar.
At the reunion special, Jessica Batten revealed that she has absolutely no regrets about her decisions on the show. The reality star admitted that she did cringe at some moments looking back, but it was because of how she handled things, not her choices. Then, on 'Love is Blind: After the Altar,' Jessica referenced Mark's alleged infidelity during their engagement by insisting, "Apparently he was sleeping with multiple other women. He was fooling me the entire time."
Jessica Batten's Boyfriend
After all the drama and heartbreak following her separation from Mark Cuevas, Jessica Batten decided to give love a chance again. We are pleased to inform you that Jessica has finally found her happily ever after with ankle and foot surgeon Benjamin McGrath. Now based in Los Angeles, California, Jessica is not only a dog mom to an adorable golden retriever named Payton Hester, but she is also the proud partner of Doctor Ben, a father of two adorable children.
They've been together for over a year, and their social media platforms show just how much they care for one another. "Couples that survive pandemics together stay together' 💀😷☠️❤️," Ben wrote in a post back in November 2020. "Grateful for @jessicabatten_ in my life. Met Jess the day before California locked down back in March. Not only have we survived, but we have thrived!" We wish all the love and happiness to this adorable couple!
Read More: Are Amber and Matthew Still Together?