Portrayed by Elijah Wood, Walter Tattersall is an important supporting character in 'Yellowjackets.' Introduced in season 2, Walter is a member of the citizen detective community. In the past, he received a six million dollars settlement from a scaffolding company following an accident that led to metal plate installation in his head. He is unlike anyone Misty has ever made, a perfect foil for her character.
Afraid that someone might figure out the connection between the death of Adam Martin and her fellow former Yellowjacket Shauna Sadecki, Misty decides to check the citizen detective website. She is unsettled to find out that someone, using the handle "PuttingtheSickinForensics," has figured out the involvement of a girlfriend. This person later turns out to be Walter. If the events of season 2 episode 5 have made you wonder whether Wood is leaving 'Yellowjackets,' we got you covered. SPOILERS AHEAD.
What Happens to Walter?
After discovering that Nat has been taken by the people belonging to a mysterious cult, Misty determines to find her, and Walter tags along. Toward the end of episode 4, they discover that the cult's headquarters, Camp Green Pine, is near and drive up there. Misty indeed finds Nat, but the latter has no intention of returning. Nat reveals that the camp is run by none other than Lottie and insults both Misty and Walter before heading back in.
However, this encounter doesn't deter Misty's belief that Nat needs rescuing. She claims that Nat said all those things under duress and tries to devise a plan to get Nat out of the clutches of Lottie's cult. This is when Walter reveals that he believes Misty killed Adam, prompting a genuinely surprised Misty to ask whether he thinks she is capable of murder.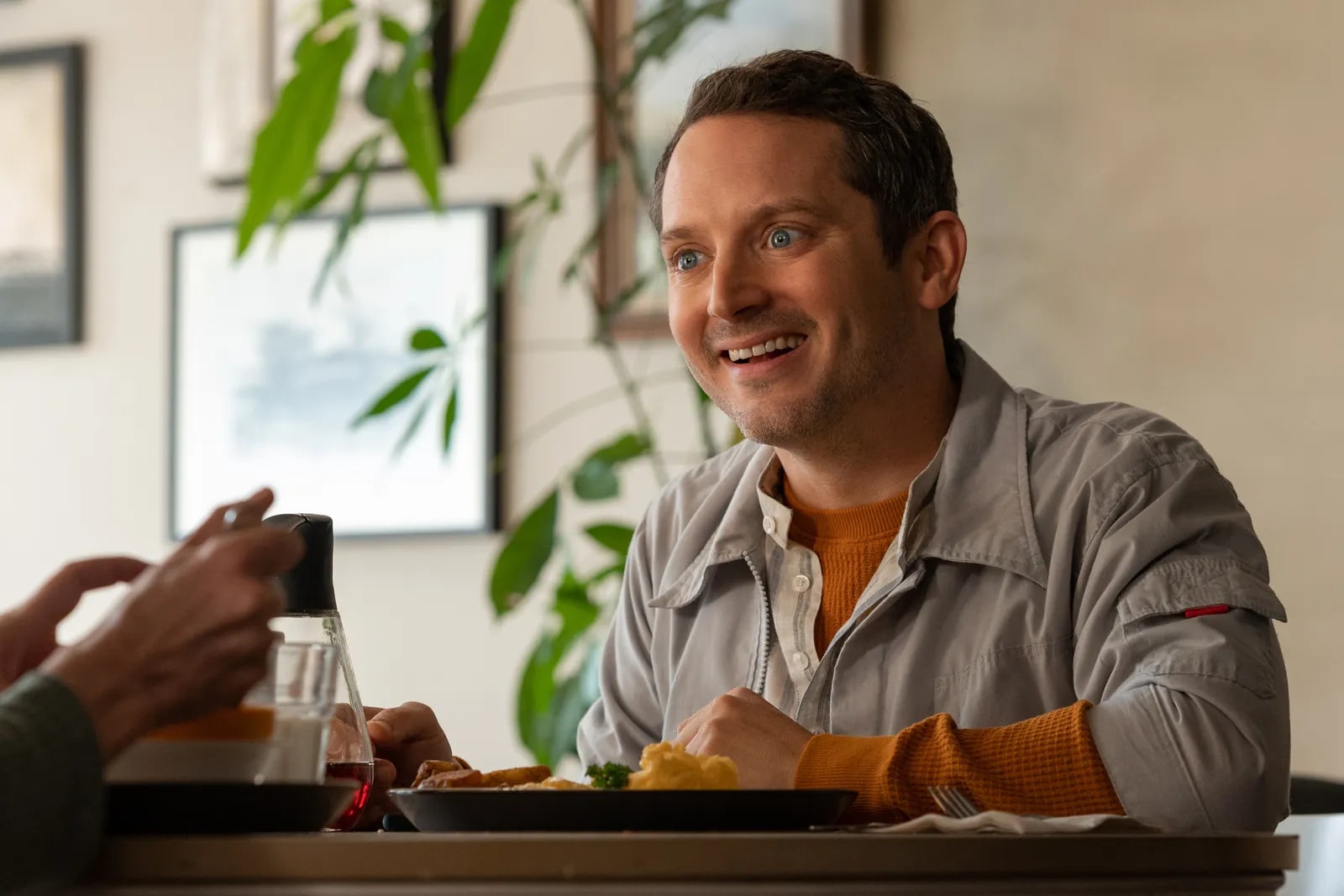 Granted, Misty didn't kill Adam, but we know she was responsible for the deaths of several others while she was in the Ontario Wilderness. What seems to truly unsettle Misty is how easily Walter accepts that she is a potential murderer and is still willing to maintain their friendship.
In the previous episode, Walter compares their relationship with that of Holmes and Moriarty. We now know that he sees himself as Holmes and Misty as Moriarty. However, interestingly, he doesn't imply the inherent antagonism of the relationship between Holmes and Moriarty should exist between him and Misty. When he makes that comparison, he is likely reflecting on the mutual admiration aspect. Either way, Misty tells him to leave after he explains what he has deduced, and he does.
Is Elijah Wood Leaving Yellowjackets?
Wood has been most likely cast for the entire season, if not more, so we can safely say we will see more of him in the coming episodes. For the creators of 'Yellowjackets,' Wood was always the perfect choice for Walter. "From the get-go, Elijah is who we talked about. We kept saying, 'We're not going to get Elijah Wood, so everybody calm down,'" series creator Ashley Lyle told GQ. "He seems like somebody who's not necessarily hiding something. And that works so well to play against somebody who is hiding something. We knew we wanted somebody who is Misty's match and it just felt perfect."
Lyle continued, "These are two characters who, more than looking for romance or sex, are just looking for someone who understands them. We built Misty as somebody who very few people understand, who has gone through life feeling very much unseen and unappreciated. And so we designed Walter as somebody who actually sees her and appreciates her for who she really is and is hoping to get that in return. It's more about them being soulmates."
As an actor, Wood, most famous for playing Frodo Baggins in the Lord of the Rings trilogy, is drawn toward unusual characters. His outing as a cannibalistic serial killer in 'Sin City' is a great example of this. Reflecting on what garnered his interest in 'Yellowjackets,' Wood told Vanity Fair, "So much of the show appeals to my taste. It's a genre show with mystery elements and supernatural elements that are undefined. I loved the idea of this bifurcated timeline where the past informs the present. There's this slow unraveling of what happened in the past that seems to have really traumatized everyone. It's this unique structure, and I fell in love with it instantly."
The actor added, "I watched the first season, and it's the first time I've ever been a fan and a viewer, where I've then been asked to participate in a subsequent season. I couldn't read any scripts, but they pitched the character and the essence of what would happen over the season." Clearly, Walter has a much bigger role to play in the narrative than what we have seen on screen until now, so he isn't going anywhere, at least until the end of the season.
Read More: Is Crystal Dead? Did Nuha Jes Izman Leave Yellowjackets?