In Netflix's 'Stromboli' (2022), a recently-divorced woman named Sara (Elise Schaap) arrives on the eponymous volcanic island in Italy for a holiday. It is implied that she cheated on her husband and destroyed her marriage. Her relationships with her parents and daughter have become dysfunctional. After arriving at Stromboli, she spends the entire day drinking. The following morning, she is thrown out of the house she has rented because she trashed the place. Hungry and sleep-deprived, she wonders around for a place to stay. Unfortunately, she lost her money, cards, and phone the previous night, so she is refused everywhere she goes.
Eventually, she arrives at a church and falls asleep. She wakes up after hearing faint footsteps approaching her. The man before her introduces himself as Jens and shares his bread. After learning that Sara has nowhere else to go, Jens convinces her to come with him to a From Fear to Love retreat. In the course of the following week, Sara finds herself confronting her past and present as she finally starts to heal. If you are wondering whether From Fear to Love is a real retreat on Stromboli, we got you covered.
Is From Fear to Love a Real Retreat?
"From fear to Love" is a common phrase used in New Age religious practices. It's not necessarily something specific about the retreat on Stromboli. Filmmaker Michiel van Erp developed the film from a script by Roos Ouwehand and Paula van der Oest, whose screenplay is an adaptation of Dutch author Saskia Noort's 2018 semi-autobiographical book of the same name. Noort penned a considerable part of the novel while staying at a similar facility on Stromboli. "But these are often business models where people come for a quick fix," she observed in an interview.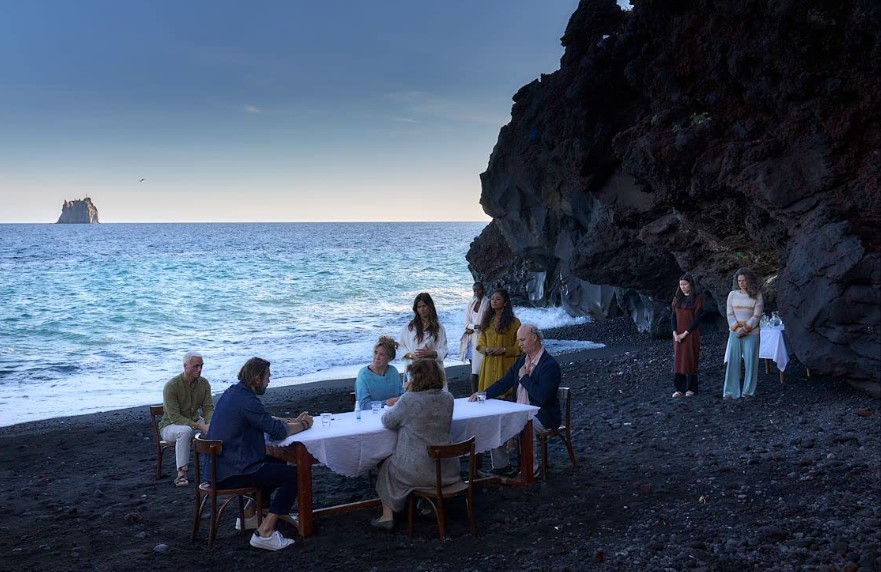 So, while we are not entirely sure whether there is a From Fear to Love retreat on Stromboli, we know that Noort was in a New Age retreat when she came for a holiday on the volcanic island. The retreat part is only the final section of her novel, where she does name the facility From Fear to Love. In contrast, the film's narrative predominantly revolves around Sara's time at the retreat because it is what van Erp found most intriguing about the script. "It is a world that I have followed a lot in my documentary work," the director said in an interview with Het Parool. "I have experienced and filmed everything from healing courses to men who lost their manhood. It is often funny, but also poignant, and above all very brave. I find it very moving how far people sometimes go to solve their problems."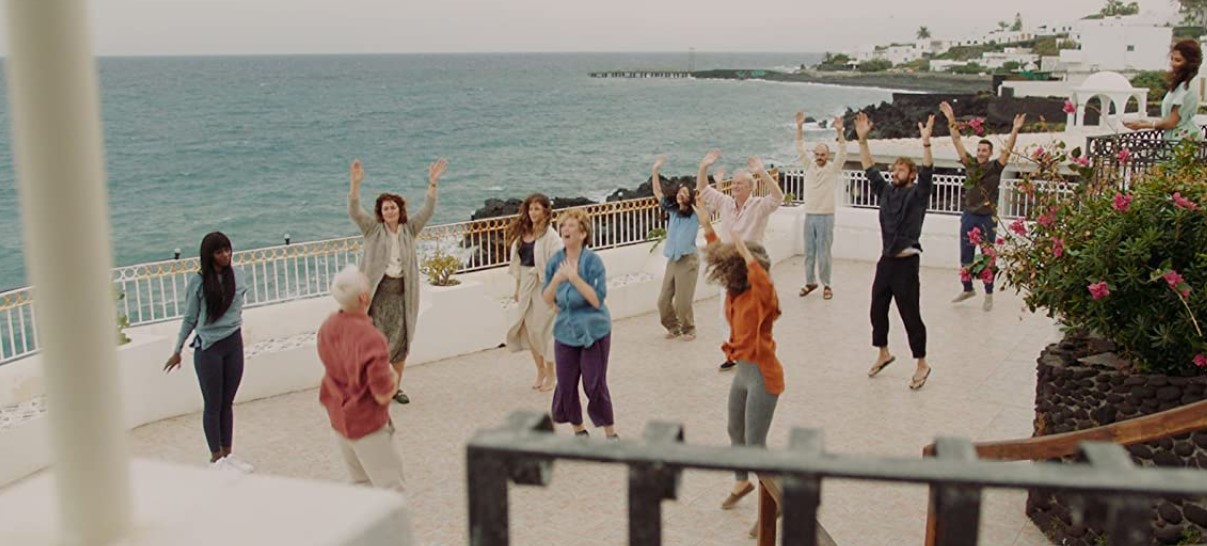 Van Erp revealed to the same outlet that he saw the film with Noort, and they ended up crying together. Like almost all of the characters Van Erp has created, Sara and the others in her group are on a journey. "It touches something deep inside me," he explained. "You can take life as it comes to you, but that's not how I want to be. You have to try things out, take on challenges, go crazy every now and then. Standing still doesn't appeal to me at all. I also think that's the nice thing about my job, that with every film you think: why did I start this, but then you can't go back – and that's a good thing. I am not someone who would do a Stromboli again now. There is still so much to discover."
Read More: Do Hans and Sara End up Together at the End of Stromboli?