Netflix's 'The Law According to Lidia Poët' tells the story of the titular heroine who sets on a journey to claim her right to practice law in Turin in the nineteenth century. Because women are still not considered equal to men, they don't have as many rights, which means that the professions of power are not open to them. Any woman who tries to claim her place as such has to face disappointment at the hands of the authority figure, all men, and all against allowing a woman to follow her dream.
It is under such circumstances that Lidia meets Jacopo. Because the show is inspired by the real story of Lidia Poët, you might be wondering if Jacapo is also based on a real person in Lidia's life. Who was he and what role did he play in her journey? Let's find out.
Is Jacopo Barberis Based on a Real Person?
No, Jacopo Barberis is not based on a real journalist. He is introduced in the show as the brother of Enrico's wife, Teresa. At first, he appears to be an indulgent man who is ready to fabricate stories and sensationalize stuff for his readership. Over time, however, he and Lidia become friends and she sees a different side of him. She realizes that she can use his position as a journalist to seek justice for the people who have been wrongfully imprisoned by the law.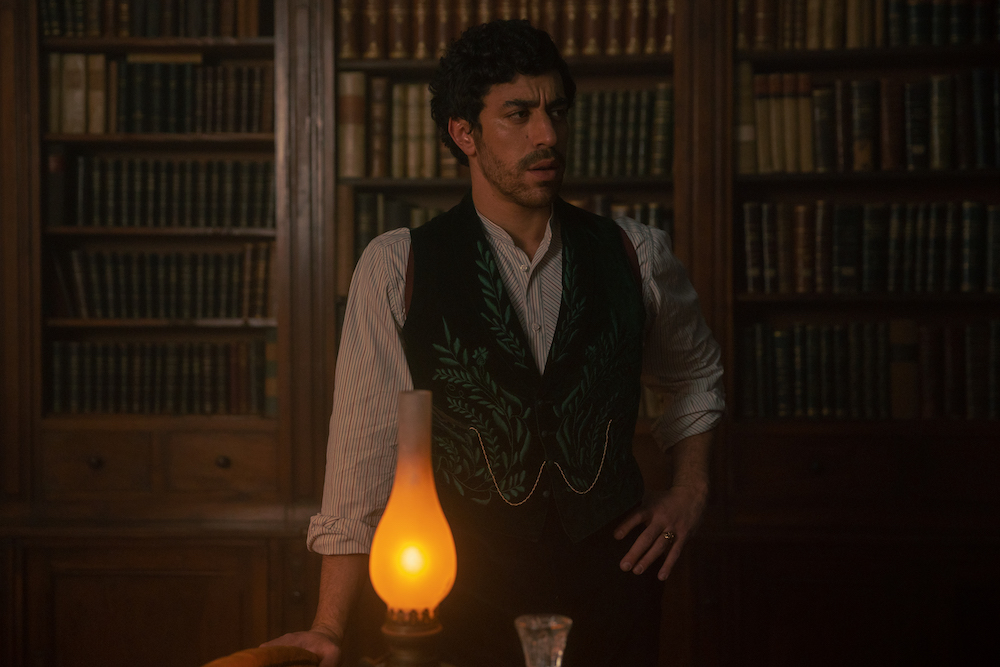 By the end of the series, Jacopo becomes one of Lidia's most vocal supporters. He writes about her struggle to become a lawyer in his newspaper, bringing her story to the attention of the general public. In real life, too, Lidia Poët benefitted from a similar support system that the Italian newspapers provided her. When she started out on the task to get her name on the roll of advocates in Turin, almost every newspaper came out in her support. They printed her story from her perspective and underlined the need for women to be in public offices.
Even when Lidia's appeal to have her seen as a lawyer was rejected, the journalists stood by her and remained vocal about it. This is what Jacopo's character is supposed to represent in the Netflix series. He follows Lidia's journey from the beginning. At first, he is not too convinced of backing her cause. But when he sees her at work and discovers just how dedicated she is towards her job, he tries to help her in every way possible.
Jacopo's position as a journalist also allows him access to several parts of Turin, from the seedy brothels to the upper-class connections. His connections prove helpful to Lidia, who employs them to solve murders and free her clients from jail. In addition to this, the show also adds a romance angle to their story. This, like a lot of other things in the show, is made up by the writers, because despite having a true character as the basis of its story, 'The Law According to Lidia Poët' is told from a fictional lens.
To sum it up, we can assume that even though Jacopo Barberis was not a real person in Lidia Poët's life, his character is the representation of the support and encouragement that she received over the years. He is a composite of all the journalists who spoke out for her even when the people closest to her didn't believe in her yet.
Read More: Did Lidia Poët Become a Lawyer in Real Life? How Did She Die?