'Joe Bell' is a drama film that tells the story of a father's on-foot journey across America to raise awareness about bullying after the suicide of his son. It is directed by Reinaldo Marcus Green and stars Mark Wahlberg, Reid Miller, and Connie Britton in the lead roles. At its core, the movie is an emotional and impactful tale of a father's struggles to come to terms with his son's death.
However, it also touches upon some very relevant themes and socio-cultural issues that make the premise reminiscent of a newspaper headline. But is that really the case? Is 'Joe Bell' inspired by real events or a true story? We took it upon ourselves to dig up the facts about the matter, and here's everything we learned.
Is Joe Bell Based on a True Story?
Yes, 'Joe Bell' is based on a true story. The film is based on the life and experiences of Joe Bell, a man from La Grande, Oregon. Bell's son, Jadin Robert Joseph Bell, was a high school sophomore who studied at the La Grande High School and was a member of the school's cheerleading team. Jadin was gay, and his sexuality made him the subject of cruel bullying among his peers both at school and over the internet.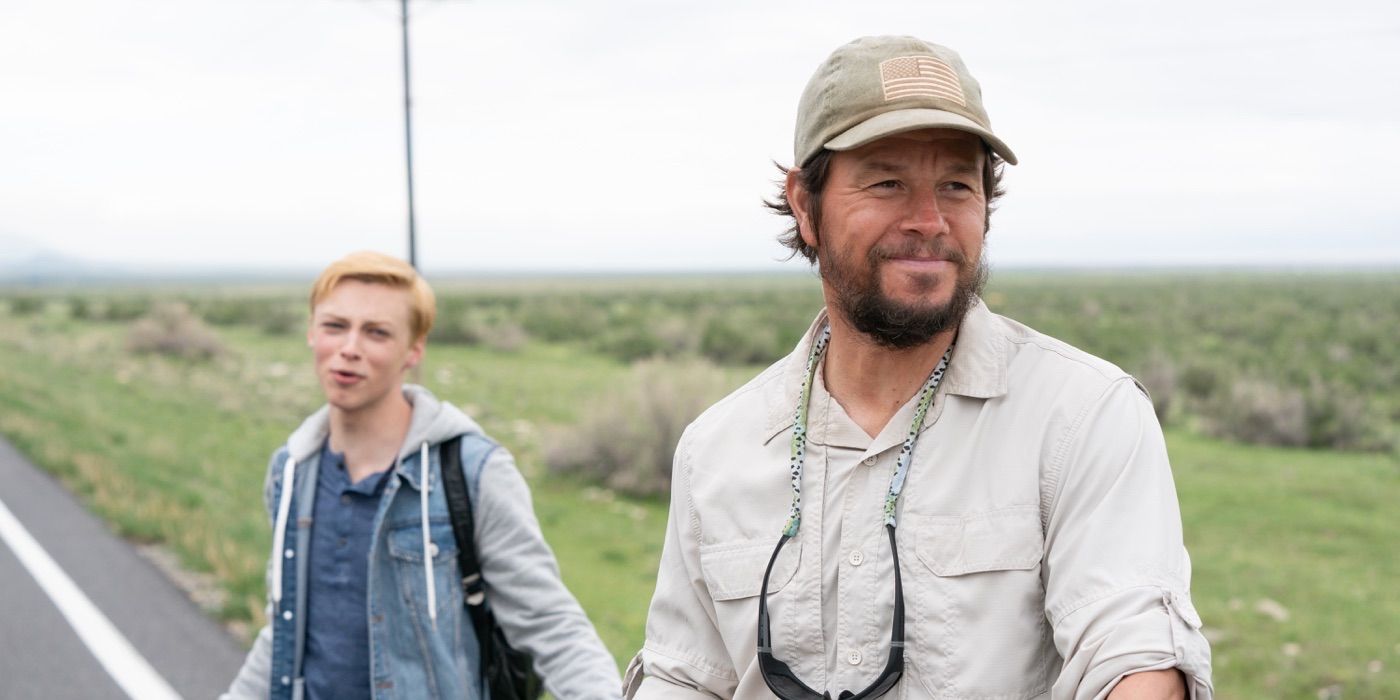 On January 19, 2013, Jadin hung himself at an elementary school playground. However, Jadin did not immediately die from the strangulation. He was swiftly taken to a local hospital and was then moved to a hospital in Portland, where he was put on life support. Jadin sadly passed away on February 3, 2013, at the age of 15, after he was taken off life support. Jadin's death was widely reported in media and brought attention to the issues of bullying on a larger scale. Jadin's father kept the conversation about bullying going by undertaking a cross-country hiking tour to raise awareness about the same.
He quit his job at a plywood mill and ventured on the journey with a three-wheeled pushcart to keep his supplies and a sleeping bag. He made numerous friends and received help from strangers and organizations striving for causes similar to that of Joe's. On October 9, 2013, Joe met his demise in a tragic road accident. Joe and Jadin's legacy lives on through Joe's Walk For Change, an NGO that continues the work started by Joe.
As in the film, the real Bell also believed that the bullying and homophobia that engulfed Jadin's life was at the root of his suicide. However, the film focuses more on the father's plight than the son's. Jadin's tragic story is told through flashbacks while he appears as a vision to his father in the present day, which is most likely a storytelling gimmick added to form a cohesive narrative. The decision to focus more on Bell's attempts at creating awareness about bullying and homophobia is understandable.
It gives the makers an opportunity to explore these real-world issues and their consequences in a manner that feels timely and adds a sense of urgency to the plot. At the same time, Bell feeling responsible, and to some extent, complicit in Jadin's suicide makes for an engaging interpersonal conflict for the lead character. Similarly, having Jadin appear as a construct of his father's conscience allows exploring the impact of the teenager's death without tainting the memories of the real Jadin. Actor Reid Miller, who plays the part of Jadin, perfectly explained the difference between the versions of Jadin that are seen in the film.
"There are three Jadins in the movie to me. There's the past Jadin, when he was alive, which is more who he really was. There's the Jadin in Joe's memory where we are having fun, and things are great, which is the dream version of Jadin," the young actor told Redlands Daily Facts. "And then there's Joe's Jadin, where it's Joe's inner guilt, enraged at himself, coming through Jadin's memory. He's challenging Joe, saying, "You don't get it." Jadin was blunt and honest but wasn't confrontational, but Joe was confrontational, and so Jadin becomes a reflection of Joe," Miller elaborated.
Thus, the cinematic liberties and fictional incorporations are evident. However, the necessity of these elements is a matter of personal opinion. Nonetheless, strong performances from the cast and emotionally resonant themes enhance the movie's sense of realism. The movie is a sentimental story with an honest message at its heart. It is mostly true to the moving and tragic real story of Joe and Jadin Bell, with some fictional elements added for cinematic effect.