Kara Killmer's Sylvie Brett joins Firehouse 51 in NBC's action series 'Chicago Fire' to fill the shoes of Leslie Shay after her death. Although Brett takes quite a long time to adapt to the nuances of Chicago as a city, she eventually calls the same "home" and her colleagues "family." Celebrated as "Brettsy," her relationship with her former lieutenant Matthew Casey forms one of the most astonishing storylines in the series as well.
In the eleventh season of the show, Brett deals with several predicaments, ranging from her break up with Casey to Emma Jacobs' threat of closing down her paramedic program. As the eleventh season is progressing towards its conclusion, the viewers are concerned about the character's future in the series. Here's what we can share about the same! SPOILERS AHEAD.
What Happened to Sylvie Brett?
After joining Firehouse 51, Sylvie commendably commits herself to her job as a paramedic. By conceiving a paramedic program, she also aims to serve the residents of the city of Chicago better than ever. Meanwhile, she realizes that her long-distance relationship with Casey isn't working well. When he returns to Chicago for Kelly Severide and Stella Kidd's wedding, they discuss the same, only for the couple to break up after her former colleague returns to Portland, Oregon. Sylvie believes that she has moved on from Casey, which leads her to Dylan. However, she realizes that her feelings for Casey still exist upon meeting him in the eighteenth episode of the eleventh season.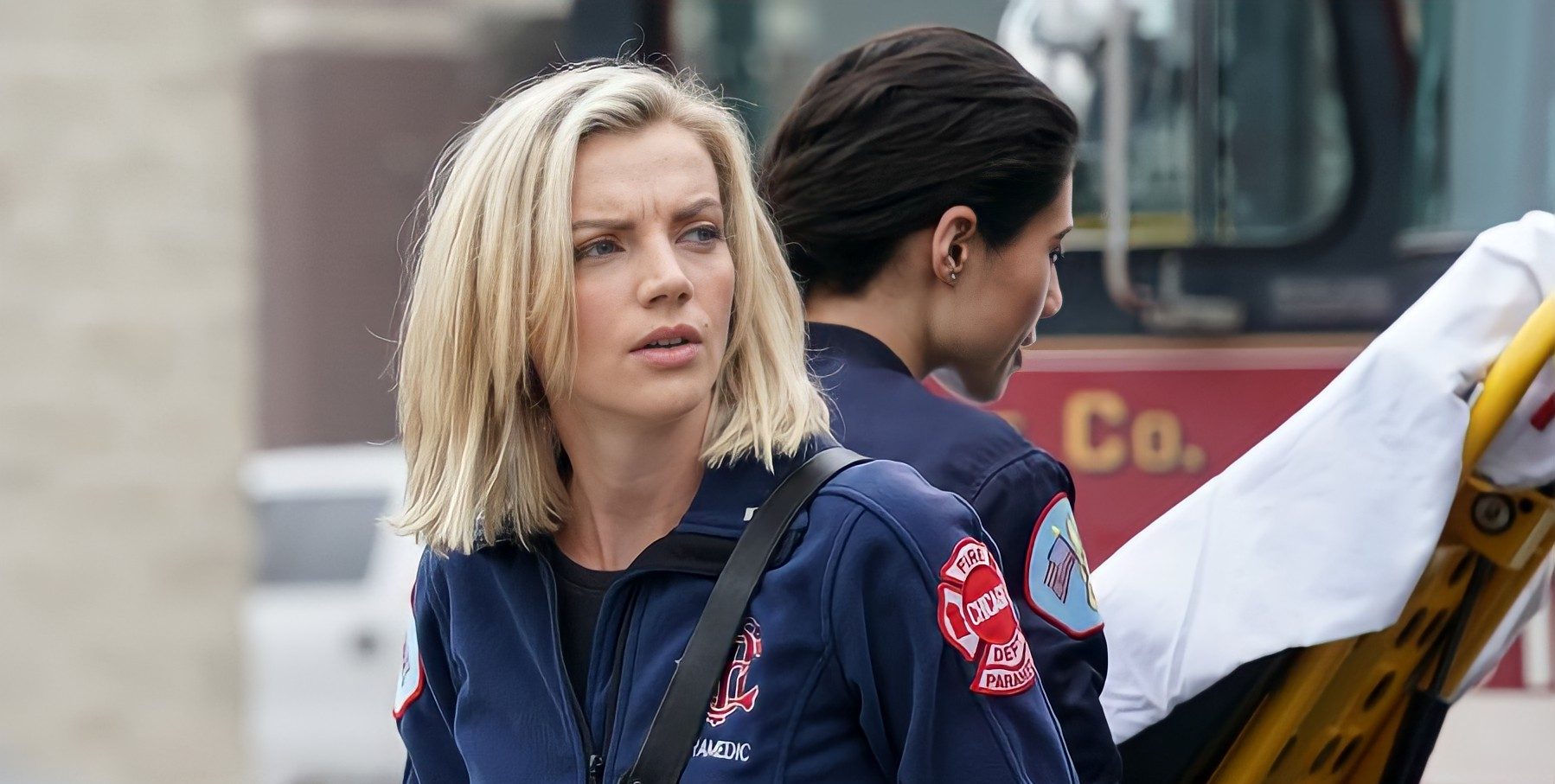 Casey's unexpected return to her life, even though it is brief, leads Sylvie to the realization that she hasn't moved on from the firefighter. In the nineteenth episode of the season, he tells Violet Mikami that Casey's reappearance is making her question her relationship with Dylan. Now that Jesse Spencer is expected to appear in the eleventh season finale as Casey, the latter may meet Sylvie again. If they meet, Sylvie may open up about her feelings for Casey. Since the firefighter hasn't been able to form a single committed relationship because of his feelings for Sylvie, he may cherish reuniting with her.
If that's the case, Sylvie may move to Portland to give her relationship with Casey another chance. Does that mean Kara Killmer is leaving the procedural drama? Let's see.
Is Kara Killmer Leaving Chicago Fire?
As of yet, neither NBC nor Kara Killmer released a statement concerning the actress' departure from 'Chicago Fire.' As far as Jesse Spencer is concerned, Casey and Sylvie's reunion cannot be ruled out. "He [Casey] is trying to figure out if Brett will take him back after they'd moved on emotionally. Is it possible to rekindle an old flame once you've wrapped it up? […] the reason they broke up wasn't because they fell out of love. The reason they broke up was because Casey had to go and help somebody else, his late friend's kids. So it should be possible to rekindle it if they're both at the right point, if she hasn't found someone who she's really serious about and he hasn't," Spencer told TV Insider.
Does that mean Sylvie and Casey's potential reunion may lead her to Portland? Not really. "[…] he [Casey] is in Oregon, of course, but it feels like his time there is coming to an end. The Darden boys are getting older, doing really well, and are moving on. It feels like he's there to sniff around Chicago and his old flame and maybe rekindle that fire," Spencer told Deadline. Since Casey may not stay long in Portland anymore, Sylvie may not need to move to the city to be with him. Therefore, we can expect Killmer to continue featuring in 'Chicago Fire.'
Read More: Where Did Severide Go? Will Taylor Kinney Return to Chicago Fire?