Directed by Katie Boland, 'Jailbreak Lovers' is a thriller film about a law-abiding young woman named Toby, who has never broken any rule and tried to help others. After losing her job, she opens a non-profit to help abused and rescued dogs at the local prison. However, when Toby finds herself in love with a convicted murderer named John, she throws all caution out of the window and hatches an escape plan for him by using dog crates, leading to a federal manhunt.
The film's narrative is as engaging as one can hope for, with Catherine Bell and Tom Stevens doing a phenomenal job of portraying the lead pair. Many fans are curious to know if the Lifetime thriller is based on real-life vents. Well, we are here to answer the questions regarding the same!
Is Jailbreak Lovers a True Story?
Yes, 'Jailbreak Lovers' is based on a true story. The movie is a part of Lifetime's 'Ripped-from-the-Headlines' series that chronicles real-life stories. The Katie Boland directorial depicts a 2006 case revolving around Toby Young and John Manard, which was also featured on 'Dateline.' The incident took place in Kansas City, Missouri, where Toby had spent most of her years. In 2005, she had been married for 28 years and was reportedly fed up with her monotonous life. Thus, when her local prison came up with the idea of running a dog rehabilitation program, Toby decided this would be the perfect opportunity for her.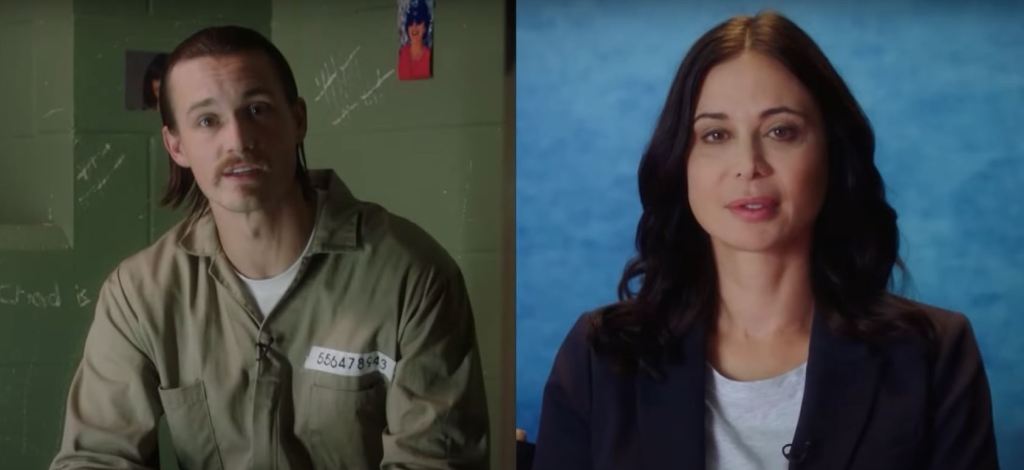 Seeing abandoned and hurt dogs getting along with the men in the facility apparently made Toby feel like she had a purpose again. Although, this was merely a start to what would soon become a newsworthy affair. Her first meeting with John Manard was unlike any other interaction she claimed to have had during her time in the Lansing Correctional Facility. He had been in prison due to a carjacking in Overland Park, Kansas, that killed a man in 1996. When she first saw him, the man directly approached her and asked if he could be the next dog handler.
Toby and John's bond grew over the next year as the two spent more and more time together; the prison volunteer found herself getting more and more attached to him and was attracted to his looks and personality. Moreover, she found herself admiring John's boldness and unique nature that set him apart from other prisoners in the facility. Soon, the couple hatched a plan to allow John to escape the prison- he sequestered himself in a cardboard box in a dog crate and was lifted onto Toby's van.
When Toby made her way out of the prison facility, her vehicle was not checked since the reportedly guard trusted her. This allowed her and John to escape without notice. The two flew under the radar for almost two weeks until the authorities got a lead. Supposedly, Toby had bought a pickup truck in Missouri using an alias and put down the address of a cabin in Alpine, Tennessee, on the purchase receipt. The information was quickly followed up, and the law enforcement started staking the place.
"They had a pretty good head start, but they left some crumbs along the way," Deputy U.S. Marshal Ray Stewart explained to NBC News. "I guess you could say we were hungry." The vehicle in question was seen approximately 100 miles from Chattanooga, Tennessee. The escaped convict and his aide came out of a Barnes & Noble bookstore on February 24, 2006, and walked past undercover cops on the case. This led to a brief chase on Interstate 75 between Chattanooga and Knoxville, Tennessee.
When Toby and John were caught, they had heavily altered their appearance. Apart from $10,000 in cash, the two had a pair of guns, two guitars, an amplifier, and a laptop. From what the authorities could tell, both had spent a considerable amount of their time shopping for things, if the multitude of receipts and $25,000 found in a lockbox were any indication. Though John tried to claim that Toby was an involuntary participant, the receipts disproved his statements.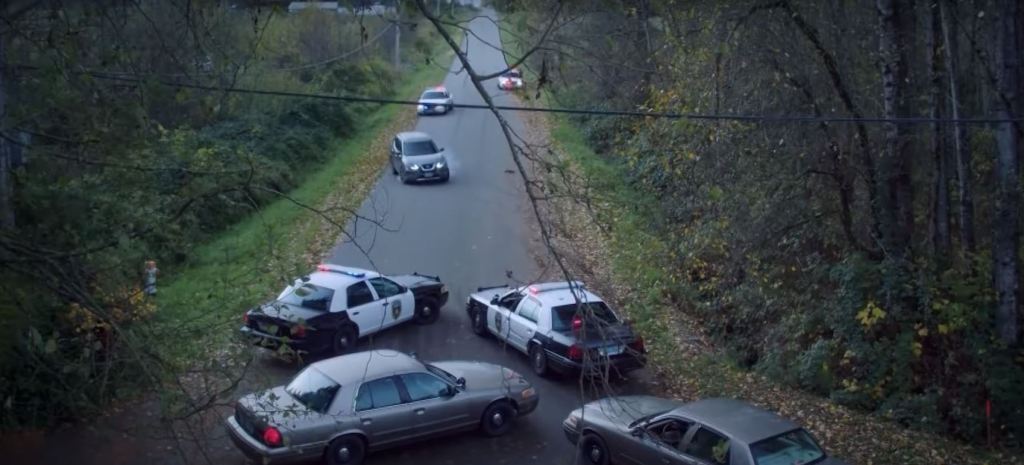 It was believed that Toby's family, including her then-husband, Pat Young, and her children, had no idea about the woman's plans. For her voluntary role in the escape of a convicted killer, she spent 27 months in prison. The story of the daring escape of Toby Young (now Toby Darr) and John Manard is a thrilling real-life story, the likes of which are not that commonly seen.
However, a similar jailbreak occurred in 2022, revolving around Vicky White, a corrections officer in Alabama, and her imprisoned boyfriend, Casey Cole. This made both Toby Dorr and Catherine Bell, the actress who plays Toby in the Lifetime movie, wonder about the parallels between the two incidents. Nonetheless, 'Jailbreak Lovers' is an almost accurate adaptation of the 2006 case with minor adjustments to convey the story better.
Read More: Movies Like Jailbreak Lovers