Directed by Shari L. Carpenter, Lifetime's 'Strength of a Woman' is a romance film that is also known as 'Mary J. Blige's Strength of a Woman.' The movie is the sequel to 'Mary J. Blige's Real Love' and follows the story of Kendra and Ben 15 years after the events of the prequel. Though Kendra is now thriving as a professional photographer, her failing marriage continues to weigh heavily on her. It is at this point that Ben reenters her life and makes Kendra question all the decisions that she had made that have led her to this point. Now it is up to her to take another leap and take another chance at the love that Ben is offering her.
The beloved duo of Ajiona Alexus and Da'Vinchi have reprised their roles as the movie's leading couple and have gained much praise from viewers who simply cannot get enough of their chemistry. The film's plot also strikes a chord with many, leading them to question just how the story was conceived. Are the on-screen events inspired by real-life events? Well, we are here to find the answers to the same!
Is Strength of a Woman a True Story?
Yes, 'Strength of a Woman' is partially based on a true story. As it turns out, the events shown in the movie are loosely inspired by the events in the life of famous musician Mary J. Blige. The struggles that Kendra faces in her marriage in the film are a reflection of Blige's own marital life with her former husband, Kendu Isaacs. The film's plot comes from the eponymous 2017 song that was written following her separation from Isaacs.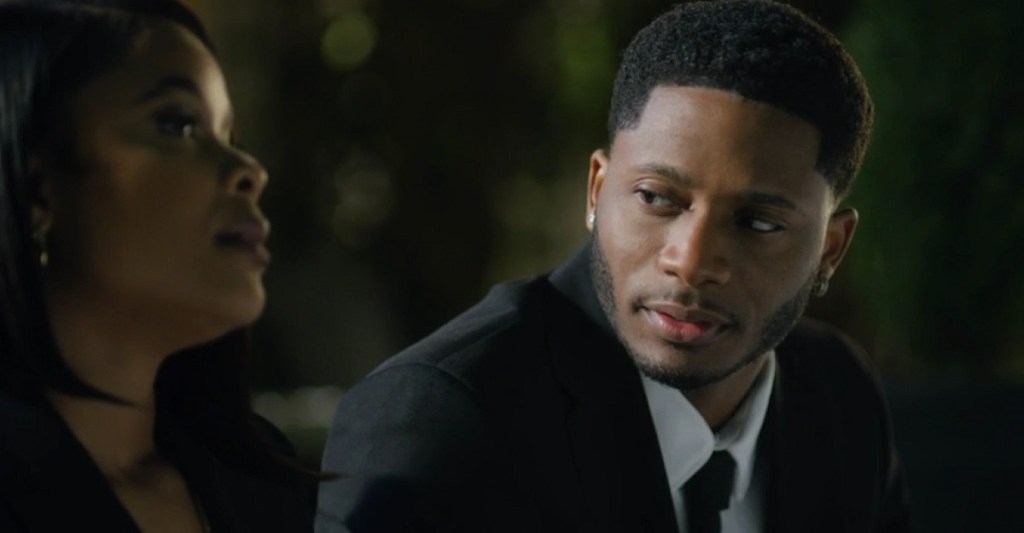 Due to alleged financial disagreements, among other factors, Blige and Isaacs separated in 2016, though their divorce was not finalized until June 20, 2018. This particular time period was certainly tumultuous for the singer, but she chose to focus on developing her inner strength and continued to empower herself. This led to the creation of the beloved song "Strength of a Woman," which is part of the eponymous 2017 album. According to Blige, when her marriage started to deteriorate, she had to make a decision to choose herself and prioritize her well-being, a decision she stands by even today.
Similar to Blige, Kendra is also a career-oriented woman whose journey in the two movies is mostly about her empowerment. The story depicted in the sequel is beautifully written by Rachel Ingram, who was also one of the writers of 'Mary J. Blige's Real Love.' The character of Kendra is quite changed in the second part of the franchise when compared to the previous movie, given the maturity that she obtained over a decade and a half.
Overall, 'Strength of a Woman' is a story of a woman whose feelings regarding a failing marriage echo what Mary J. Blige herself felt at one point. Given the theme of the film, it is easy to see why many in the audience can relate to Kendra's struggle while also hoping to have a strength similar to hers when it comes to their own life. The themes of empowerment and self-prioritization shown in the movie certainly serve to inspire many.
Read More: Where Was Lifetime's Mary J. Blige's Strength of a Woman Filmed? Who is in the Cast?