Directed by Peter Sullivan, Lifetime's 'Trapped in the Farmhouse' is a thriller film focused on a woman named Emma. After escaping her abusive boyfriend, she decides to stay in a farmhouse to avoid adverse weather conditions. However, she is unaware that this decision might just prove to be even more dangerous, given the secrets that this isolated property hides. With trouble brewing both inside and outside the farmhouse, she has to do her best to come out on top.
With artists like Jenna Michno, Gabriel Pranter, and Tryphena Wade, the movie provides viewers with a gripping storyline that one can't help but be entertained by. The unexpected turns and twists and the sinister atmosphere of the film have earned much praise from the viewers. However, many in the public are curious if the movie is inspired by real-life events, and we are here to explore the same!
Is Trapped in the Farmhouse a True Story?
No, 'Trapped in the Farmhouse' is not based on a true story. The movie's gripping storyline can be attributed to the creative collaboration of Peter Sullivan, Jeffrey Schenck, and Hanz Wasserburger, with Sullivan also serving as the film's director. That being said, Sullivan's experience in the field of writing is also quite admirable given the numerous projects he has been a part of, like 'Love at First Lie' and 'Home, Not Alone.' As for Wasserburger, the contributing writer also has some amazing movies under his belt, including 'A Tale of Two Coreys' and 'My Christmas Prince.' Notably, most of his projects are part of the romantic genre.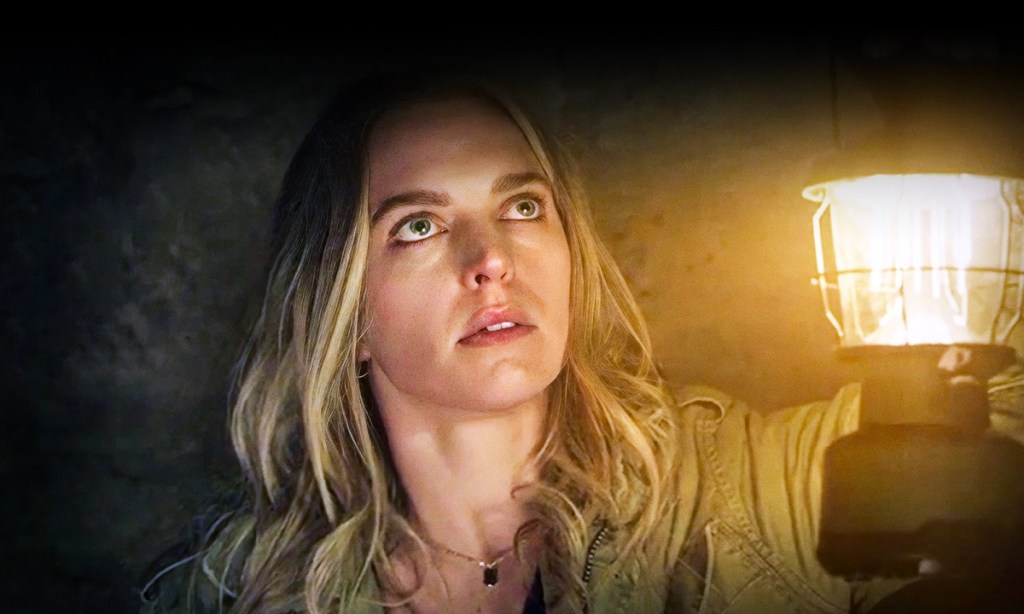 Sullivan himself has taken up the dual role of director and writer for this Lifetime project, and it is not a situation he is unfamiliar with, as he has done the same for 'Fatal Affair,' 'Break In,' and many more. Though 'Trapped in the Farmhouse' is an original story, it does make use of familiar elements that give it a feeling of relatability. Consider the 1991 movie 'Sleeping with the Enemy' in which Julia Roberts plays the role of Laura Williams Burney, a woman who fakes her own death in order to escape her abusive husband.
Both Laura and Emma go to extreme lengths to run away from their partners though there is much more to come into their lives than they had imagined. Additionally, the concept of a person being trapped in a dangerous place is something that adds even more to the movie's attractiveness. For Emma's character, in particular, the story stands true to "out of the frying pan into the fire" as she tries to navigate a dangerous situation after having escaped one previously. That being said, there are certainly many aspects of the story that also seem similar to real life.
Even though 'Trapped in the Farmhouse' is not based on a true story, it makes use of familiar elements from both the entertainment world and real life to present viewers with an engaging story. The actions and emotions of a character like Emma seem pretty realistic to many who can sympathize with her situation, making the public eagerly root for her as she tries to find a way out of a possibly fatal problem.
Read More: Where Was Lifetime's Trapped in the Farmhouse Filmed? Who is in the Cast?