'Miss Meadows' is a 2014 dark comedy thriller film directed by Karen Leigh Hopkins. It follows Miss Mary Meadows (Katie Holmes), a first-grade elementary school teacher who fights crime as a violent vigilante. However, Miss Meadows faces a stern challenge when encountering a ruthless criminal. In the process, viewers also learn about the titular character's past and the events that transformed her into a vigilante. Given the movie's narrative and themes, viewers must wonder if 'Miss Meadows' is based on real events or a true story.
The Inspiration Behind Miss Meadows
No, 'Miss Meadows' is not based on a true story. The film is based on an original concept from writer-director Karen Leigh Hopkins. Hopkins started her career as an actress in the 1980s before transitioning to writing and directing. She made her feature film directorial debut with the 1998 film 'The Rose Sisters.' Hopkins originally conceptualized the story for 'Miss Meadows' in the early to mid-90s. It is a fictional story about a young woman who acts as a vigilante and fights crime and injustice while working as a school teacher and overcoming her mental health issues. The movie appears to be partially inspired by Katherine Mansfield's short story 'The Singing Lesson,' as Miss Meadows is its central character.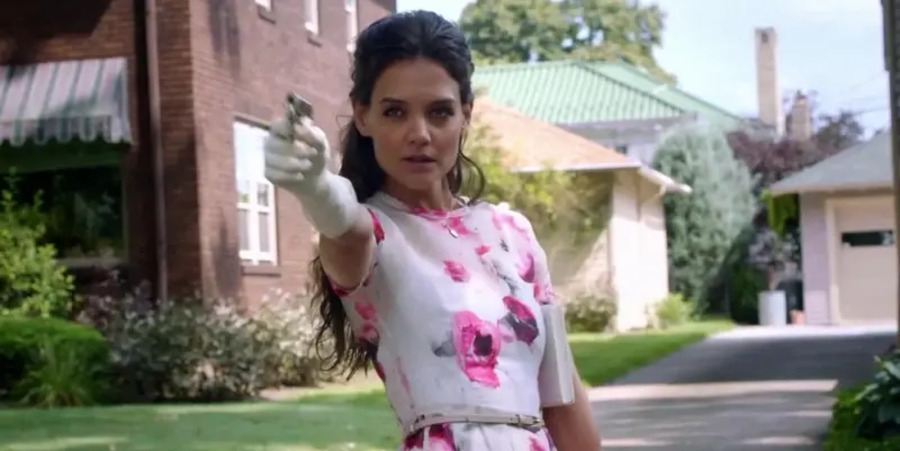 While the story is not based on a true story, real events sparked the germ of the idea that it would eventually become 'Miss Meadows.' In a 2014 interview, Hopkins revealed that she was partially inspired to write the movie after the murder of Polly Klaas. Born on January 3, 1981, Polly Hannah Klaas was twelve years old when she was kidnapped from a slumber party at her mother's home in Petaluma, California. She was later strangled to death on October 1, 1993, by Richard Allen Davis, who was later convicted of the crime. The death of Polly Klaas received widespread media attention, especially because of Davis's previous criminal record and the childhood abuse he suffered.
"I always thought of myself as a fairly liberal person. But at that moment, I thought, we've lost our marbles. And at that moment, 'Miss Meadows' came into my head," Hopkins told Women and Hollywood after the film's premiere. While the real-life murder case sparked the idea of a female vigilante school teacher who protected her students and neighborhood from criminals, the movie's themes, characters, and storyline are entirely fictional.
"I wondered in my rage, could (I) protect children and not worry about the politically correct grey area? Who knew right from wrong, black from white, and would give everyone a second chance but nobody a third while never compromising manners and grace? That day, Miss Meadows appeared to me like an apparition — and then, a necessary philosophy. She's been with me ever since," Hopkins said about the inception of the titular character. Hopkins also stated that her thoughts about teaching the ideas of fear, courage, and kindness to he own child partially informed the movie's story.
The film's main character and her desire to protect others while overcoming her own issues have drawn comparisons to the 2002 French film 'Amélie' and the lead character from the evergreen British musical fantasy film 'Marry Poppins.' Ultimately, 'Miss Meadows' is not based on a true story. However, its basic idea was inspired by the thought-provoking nature of a sensational real-life murder case. Nonetheless, the movie aims to provide wholesome entertainment while dealing with themes such as despair, cruelty, and kindness through a grounded and heartfelt story.
Read More: Best Thriller Movies of This Decade