When 'The Irishman' was announced to release in 2019, heads turned. The crime-drama saw the return of the mercurial Martin Scorcese on-screen and saw him reunite with his favorite prodigy, Robert De Niro. The film's presence certainly seems to have made 2019 a powerhouse in terms of performances and classics in the making. The Scorcese-helmed movie is among a few which have the element of crime as the most prominent one in them. The project that Mr. Scorcese couldn't take because of 'The Irishman' also features. What would be your guess? Here is the list of 10 best crime movies of 2019.
10. Hustlers (Tie)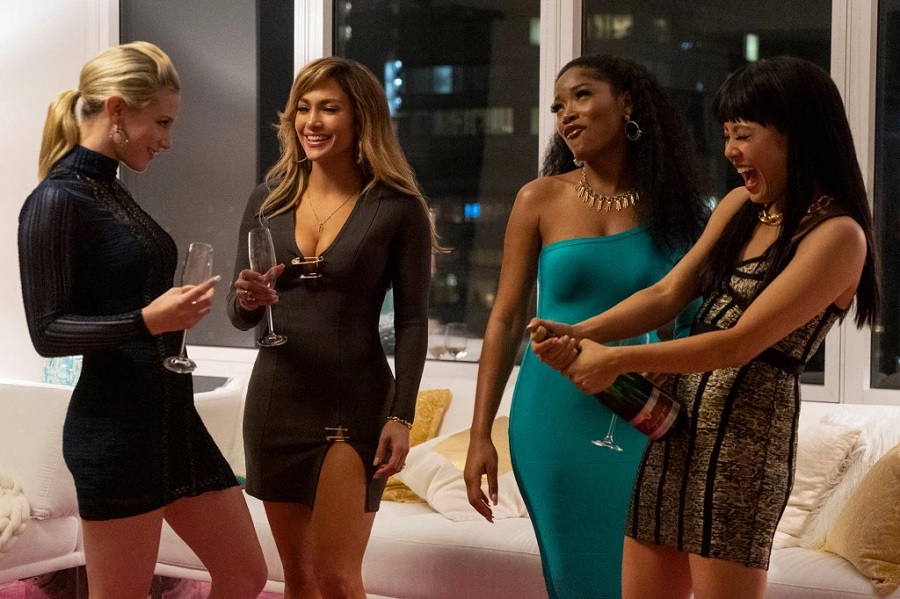 Real-life crime stories are often helped by the style and vision of the narrator. The outcome, the mood, and the emotion that a viewer goes through its runtime depends largely on how the narrator approaches his task. 'Hustlers', thankfully, is told by Loren Scafaria in a breathtaking and extravagant fashion that really makes you stand up and take notice. Adorned by electric leading performances by Jenifer Lopez and Constance Wu, 'Hustlers' seems like a celebration of sorts of how some uneducated and overlooked strippers overcame their foundational shortcomings in technicalities with grit and wit.
Even before it released, 'Hustlers' was expected to set the ball rolling and feature in the top lists of the year. The case for its inclusion is strengthened even more so after a successful run at the box office and universal critical appraisal. 'Hustlers' recounts the sensational and much-covered scammer group of strippers, who drugged traders and proceeded to defraud them. Lopez plays ringleader, veteran Ramona Vega, who takes under her wing newcomer Destiny (Wu), presently Dorothy, at the club, Moves. The women accumulate sizable fortune together, only to reunite years later insolvent due to the '07 debacle and mastermind a seemingly foolproof scheme.
Director Lorene Scafaria's compassionate look at the lives of the women outside the club and distanced from the scam finds touching support from the cast. Her invigorating approach makes sure the film becomes more than just a plaid, uninspiring fact-based retelling. She and her team create a mesmerizing visual scale for the film, which is at once striking and deeply meaningful. Boosted by a powerhouse lead turn by Lopez, 'Hustlers' is in equal parts fleshy and emotional, compositing an unmissable and highly energetic movie unlike any other this year.
10. El Camino: The Breaking Bad Movie (Tie)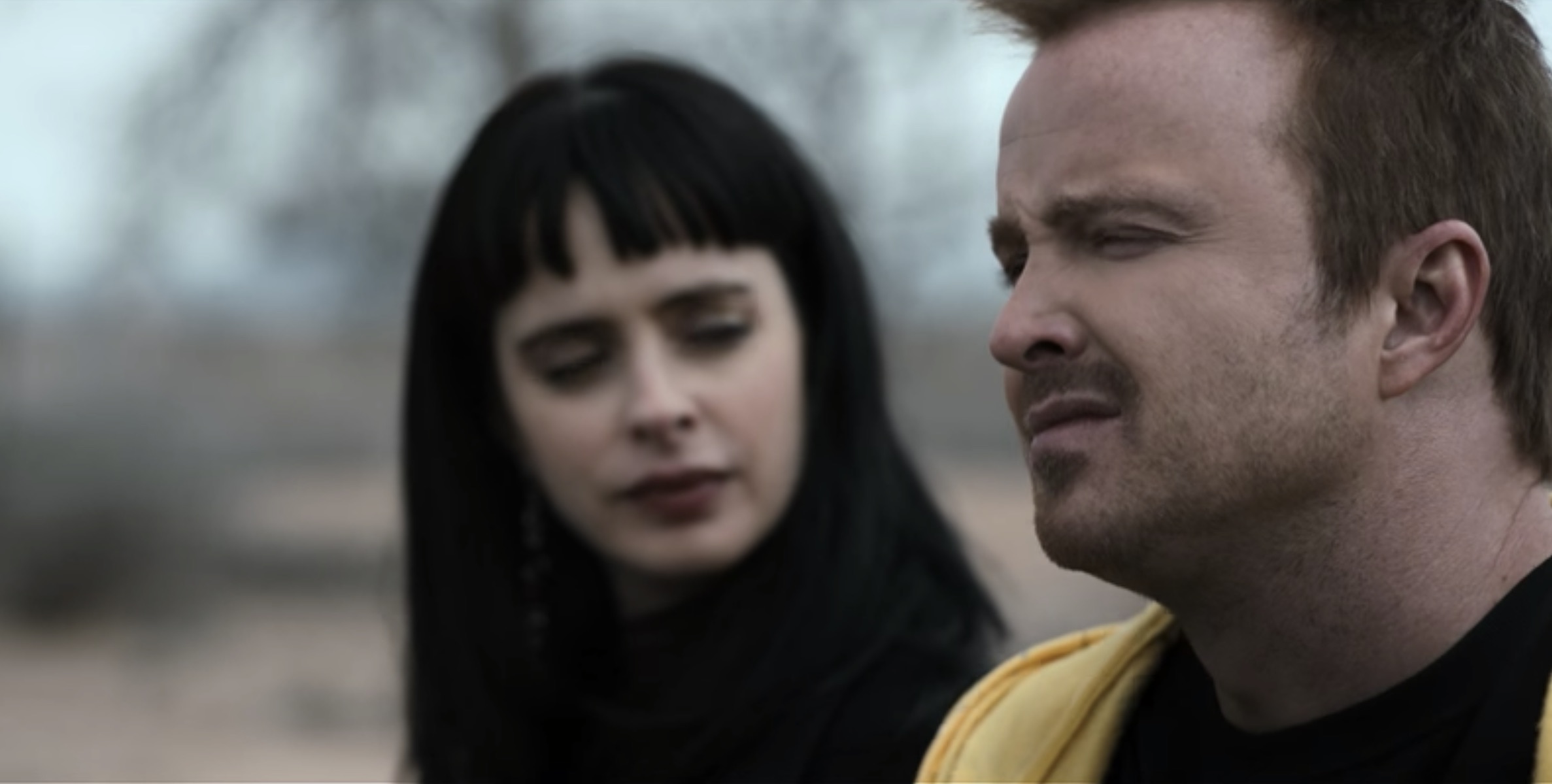 'Breaking Bad' is arguably the greatest television show ever made. The iconic characters of Walter White and Jesse Pinkman have almost gained a cult following over the years. Both make a remarkable reappearance in Vince Gilligan's revisit to his masterful work. The film isn't a full-blooded feature and thus lacks a significant production budget. The story of Pinkman's escape from captivity continues as he searches for the drug money that rightfully belongs to him to start a new life. With the police right at his tail and other henchmen looking for the money, Pinkman's task becomes improbable by the minute.
Straightforwardly, 'El Camino' is only appealing to hardcore BB fans. Gilligan's most striking feature was his sincerity in storytelling. There were no pretentious long takes, no flashy camera movements, or any efforts to grab eyeballs. The simplicity in his execution is backed by great conviction in his story. 'El Camino' suffers from an instant lack of originality in writing, as it inherits much of its plot from the show. It indeed proves to be great closure for the character of Pinkman and will put to rest crazy fan theories about what happened next.
9. Lying and Stealing
Hollywood has been a revolving door for one-off heist films designed with limited depth over the years. Only the select few, such as 'Ocean 8' and 'The Italian Job' have stuck around in conversations, indicating how narrow the margins are with such endeavors. 'Lying and Stealing' barely makes it to the other side, thanks to a stunning Emily Ratajkowksi and a deceptively layered storyline. Along with Ratajkowksi, the film also stars Theo James as Ivan Warding, an expert thief specializing in classic art pieces, who sees in a gorgeous con-woman an opportunity out of his dangerous job.
Comedy plays an important role in keeping the movie above the surface of mediocrity. The varying waves are not entirely supportive of the fast-paced narrative that unfortunately lacks enough personality to be really imposing. The rather trivial nature of its handling of important subject-matters gravely diminishes the impact that 'Lying and Stealing' could have made.
8. Jallikattu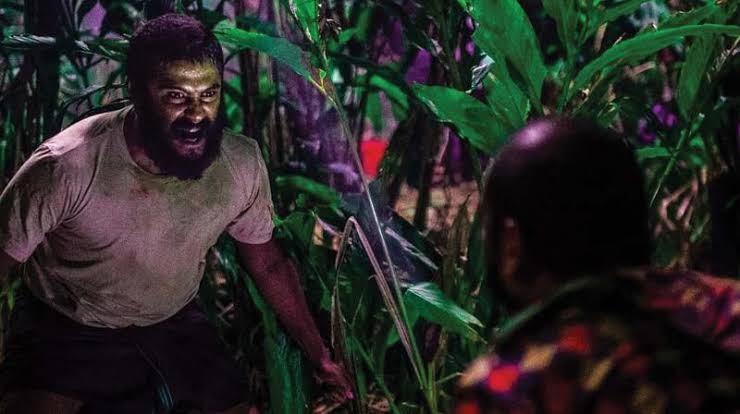 "Look at those men, they may move around on two legs but they are beasts." A buffalo escaping a slaughterhouse in Idukki and running into the wild doesn't sound scary at all, however, Pellissery's genius lies in extending this event towards absolute insanity where this seemingly absurdity plays as a key element in the narrative.
Jallikattu is a spectacular odyssey of chaos that effectively transforms a relatively eventless tale into something primal and universal, a cinematic experience unlike any that cuts through your bones and skin, a technical marvel, a visual extravaganza; no matter of how many adjectives I use it can't just be put into words. The screenplay, framing, lighting, and atmosphere build-up have been impeccable, also Pellissery's innovative way of fusing dark humor along with a philosophical undertone which can so often be observed in Ee. Ma. Yau is much more balanced in Jallikattu.
The film elaborately draws a synonymity between humans and animals while establishing the former as the most merciless among all beasts. The tonal shift, with a frame of setting sun in the horizon, is another masterstroke, suddenly the film becomes crazier and touches of humor start evaporating, with flashlights and torches the game of light and shadow begins inside the wilderness and the true soul of Jallikattu lies inside this endless darkness which is amplified from the opening shot itself with a spine chilling score and magnificent sound design.
Jallikattu doesn't stop there with an insane climax, the metaphorical closing montage is where it truly becomes a transcendental experience. Quite easily the best film I've seen so far from this year, just imagining this movie on the big screen gives me goosebumps.
7. Motherless Brooklyn
Lionel Essrog is a lonely private detective suffering from Tourette's. Despite its vagaries, Lionel executes his tasks well and is regarded as a sound professional by his peers. Gifted with an obsessive mind and a knack for discovering material facts, he sets out to solve the tragic murder of Frank Minna. Frank's death causes great grief and pain to him. He was Frank's only friend and mentored him throughout his career. Scouring the jazz clubs and slums of Brooklyn and Harlem, Essrog soon uncovers a web of secrets while contending with thugs, corruption and the most dangerous man in the city.
2019 hasn't seen a lot of the magic of neo-noir, one of traditional cinema's most trusted genres. 'Motherless Brooklyn' makes a commendable effort to recreate that magic. Cinematographer Dick Pope weaves an atmospheric and engaging narrative with his inspired use of low light and tight framing. The starry-cast certainly makes up for what 'Motherless Brooklyn' lacks in the realization of its story. The excessive runtime might be a hurdle for many to enjoy it, although it shouldn't deter you that much.
6. The Wild Goose Lake
Zhou Zenong, a carefree wanderer, murders what he thinks are normal men in compulsion. The victims turn out to be heroic police officers, whose deaths become an issue of national discussion. Right from prime time anchors to canines in the force, Zhou has everything possible after him. He hides in a lawless haven, Wild Goose Lake, as a mysterious woman approaches him and promises to take the reward for his capture to his wife and children. The proverbial plot thickens as she starts acting as a liaison between the family and another mysterious entity.
Diao Yinan, known for his brilliant 'Black Coal' that fetched him the Golden Bear award, provides a lot of angst in his characters to make them come across as imperfect and flawed. In fact, too flawed at times. His composition is top-notch and technically spotless. The execution of the story is emboldened by Yinan's conviction and the spiritual connection to his previous venture. Expertly acted and deeply impactful, 'Wild Goose Lake' is a poetic and disarming story about sacrifice and the power of love.
5. Uncut Gems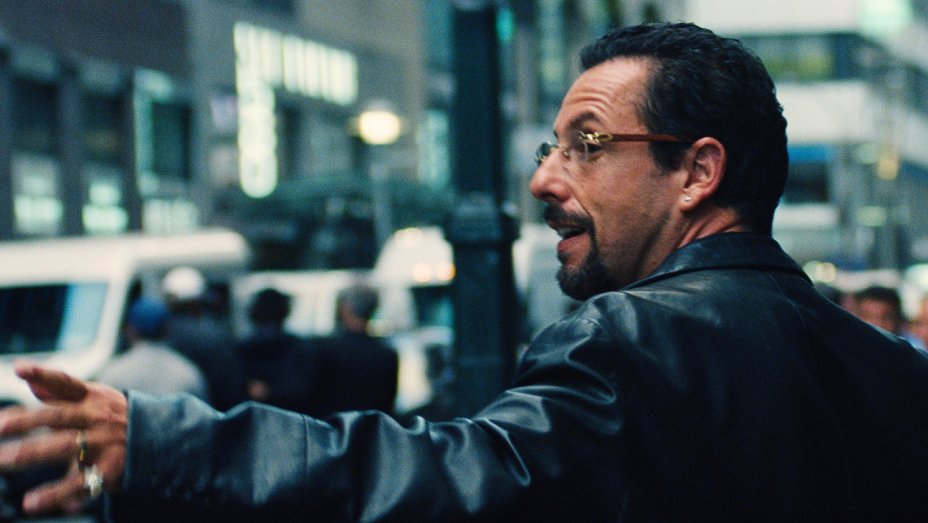 The Safdie brothers were the biggest take away from 2017 with their highly stylized and tense, 'Good Time'. The Pattinson-led film received great attention for its unique visual appeal, tight framing, and the claustrophobic compactness of the narrative. The first looks of 'Uncut Gems' indicate it to be cut from the same cloth. The film stars Adam Sandler Howard Santner as a jeweler, who is deep into debts due to his compulsive gambling habits. The time on his return receipt seems to be running out quick, leaving him limited and undesirable avenues to explore.
A24 cements its place as the most innovative and dedicated production house in Hollywood right now. Almost every film that it produces comes off as a distinct experience and certainly contributes to the growing modern cinematic wisdom. Safdies' anxiety-inducing style continues with 'Uncut Gems', better than 'Good Time' at moments, but darker, meaner, and certainly more ambitious.
4. Once Upon a Time in Hollywood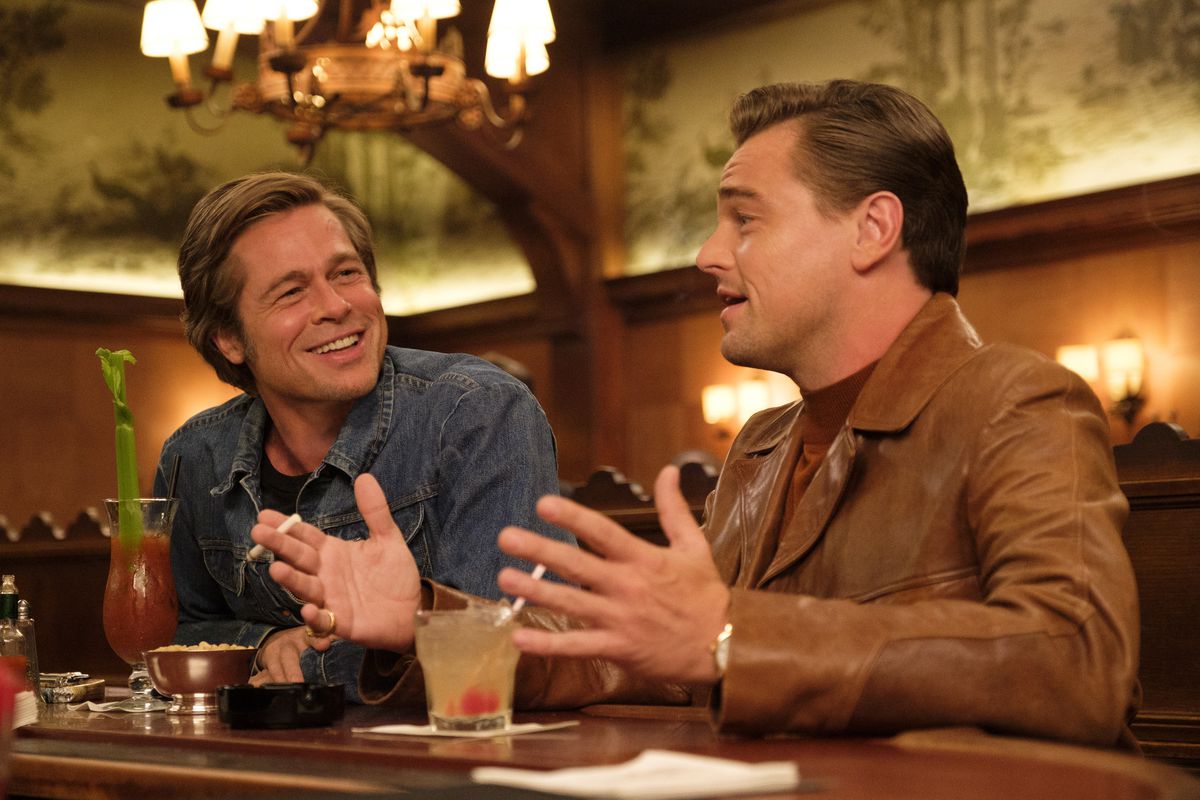 Quentin Tarantino's epic tribute to Hollywood might just be one of the year's best. Tarantino assembles some of the most memorable stars the industry has seen and recreates infamous moments that sent shockwaves through the system. Not all of the film is true, but the majority of it definitely inspired by true events. His ace cast is without a doubt the best ensemble this year, featuring the likes of DiCaprio, Margot Robbie, Brad Pitt, and others. But what works here, like all Tarantino movies, is his infectious brand of cinema and mature vision that binds multiple sub-plots with great finesse and creativity.
3. Knives Out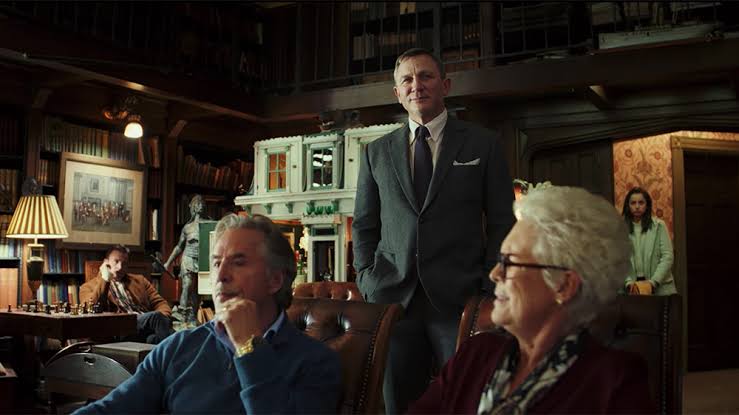 Rian Johnson made a name for himself with dark films like 'Looper' and 'Brick'. Also recognized for directing universally acclaimed Breaking Bad episodes like 'Ozymandias' and 'Fly', Johnson's portfolio of work hits the sweet spot. His latest 'Knives Out' invites the attention of a Hercule Poirot-like genius detective, Benoit Blanc, whose job to find out the reasons behind the murder of prominent crime novelist Harlan Thrombey becomes seemingly impossible due to Harlan's dysfunctional family reunion.
Read More: Best Korean Movies of 2019
2. Joker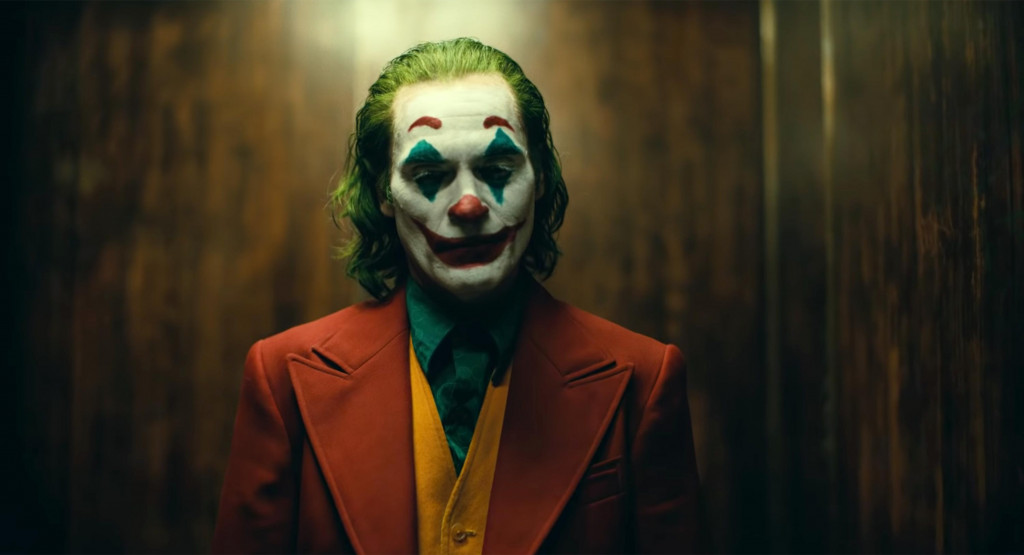 No, 'Joker' is not a typical comic book movie. Describing it so would render the outstanding efforts of director Todd Phillips and titular actor Joaquin Phoenix null. Certainly, one of the most controversial and polarizing movies to have released this year, 'Joker' distances itself from the amusement park clunk, as Martin Scorcese defined them, to present itself as a keen character study of a mentally ill man tormented by society. Along with the obvious transformation, Phillips also explores themes of institutional neglect, the trivialization of serious illnesses, and the circus-like atmosphere in mainstream television.
'Joker' evokes a lot of emotions during its life that range from disgust to empathy for the protagonist, who can as easily be branded as the antagonist. Joaquin Phoenix's central act is probably the best you will see all year, going from maniacal and subjugated to impressionable and empowered within a matter of seconds. Highly relevant, authentic, and poignant in its dealing of delicate issues, 'Joker' is a resounding triumph with the oomph factor that elevates simpleton features into great classics. The irony remains that Arthur's biggest crime, as it turns out, was putting a smile as his mother told him to.
Read More: Best Murder Mystery Movies of 2019
1. The Irishman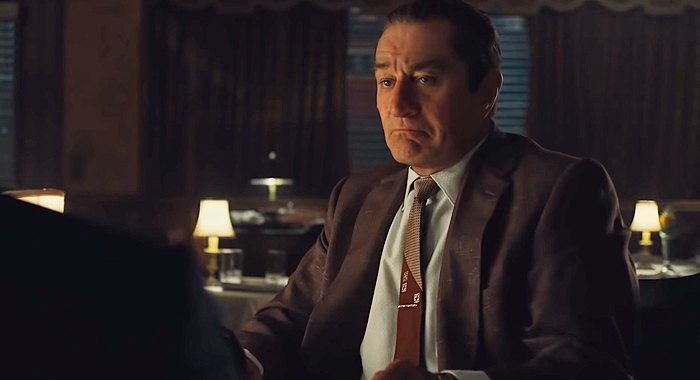 The pair of Martin Scorcese and Robert De Niro will undoubtedly make the annals of history as the most influential, inspirational, and authentic cinematic entities. The two together have produced classics that have, in many ways, defined the indie movement culture in the States and made films mean and feel more than just moving pictures. This epic collaboration seeps into 2019 and gives, possibly, its best film. Crime and its representation have been an integral part of the Scorcese fabric since his very first film, something he has carried right from his childhood. 'The Irishman' sees him revisit familiar themes in a nostalgic, grim, and veritable account of a highly controversial figure.
Mr. Scorcese has previously cited the opportunity to experience the moral conflicts, struggle with power, and accessing the darker nature of human nature through his distinct characters. In Frank Sheeran, he finds the perfect vessel: a noble tempest of humanity, who gets caught up in a world he's untouched by and knows nothing of, yet, wants to become a part of. The dramatization acquires a great extent of veracity on Frank's personality and his ambitions, though not claiming to be specific with real-life details. Mr. Scorcese's primary motivations exhaust in bringing Sheeran's character to the forefront and make him representative of that world, which is itself a bigger reflection of American history.
It is truly spectacular how Mr. Scorcese's vision of the story keeps you glued to the screen, despite running for more than three hours. With our attention span, this is indeed a lesson for young filmmakers.
Read More: Best Family Movies of 2019