In this highly polarizing and violent world, movies that bring together families are fast waning. Films like 'A Wonderful Family' don't often come around. Spending time with your kids in the space of movies can be a majestic experience for you as an adult. Memories formed watching movies are some of the most prominent ones in a child's head and these certainly can help you! Here's a list of some of the best family movies of 2019.
10. Dumbo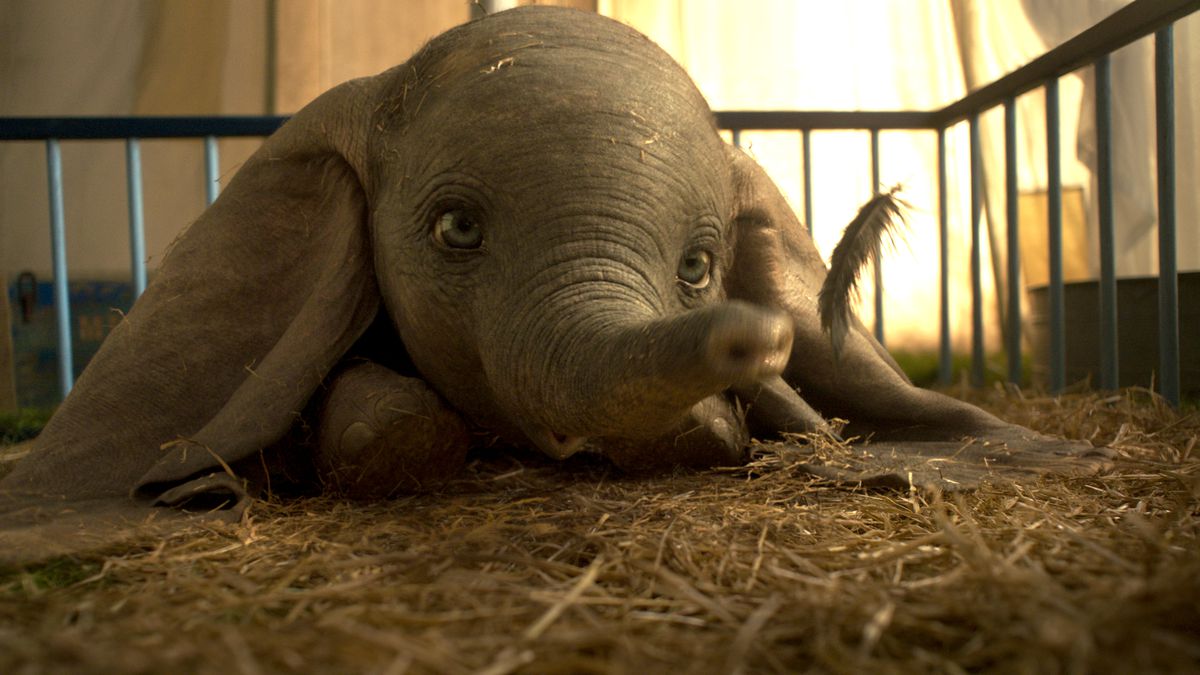 Dumbo adds to the odd-ball vogue protagonists of Tim Burton's eclectic collection. His off-beat brand of cinema isn't targeted towards a set of audiences but is highly representative of one such group that feels neglected and hard done by the world's attitude towards them. Dumbo, a baby elephant born with oversized ears, looks and acts differently than his elephant friends and family. His ears that almost always attract ridicule and embarrassment to him, turn to be a unique asset for him that can help him fly. He is enlisted in the care of Max Medici and his two children, who immensely benefit from Dumbo's newfound talent. The elephant's magical ability also draws the attention of V.A. Vandevere, an entrepreneur who wants to showcase Dumbo in his latest, larger-than-life entertainment venture.
Burton utilizes the safest formula in traditional cinema wisdom to guarantee the fortunes of his movie. Dumbo's sweet, reflective, and highly stylized story will get to your heart and make those waterfalls kicking again.
9. Missing Link
Chris Butler's beautifully crafted feature film is an emotional rollercoaster. Certainly one of the films you can watch and reminisce with your family, its artistic value and meaning go beyond its dismissable premise. Tired of living a solitary life in the Pacific Northwest, Mr. Link, himself a majestic mythical creature, recruits fearless explorer Sir Lionel Frost to guide him on a journey to find his long-lost relatives in the fabled valley of Shangri-La.
The pair start without being aware that this life-changing abode will forever change their lives. Along with adventurer Adelina Fortnight, the trio encounters their fair share of peril as they travel to the far reaches of the world. Through it all, they learn that sometimes one can find a family in the places one least expects.
Marked by vivid colors and elevated by the keenly insightful vision of its creator, 'Missing Link' is a necessary watch for anyone who has ever doubted the importance of family in one's life.
8. Mia and the White Lion
This English-French presentation is a must-watch for animal lovers and viewers who take joy in human-animal bonds. Mia and Charlie's special bond becomes the central interest of Gilles De Maistre's hard-hitting take on animal hunting in Africa. Through clever plot innovations, Maistre binds together several subplots, each significantly important in contemporary dialogue around preservation and ending animal cruelty to great effect. The moment Mia meets Charlie and learns of her father's insipid plan, she takes matters in her own hand and sets out on an incredible journey across the South African savanna in search of a sanctuary where Charlie can live out his life in freedom.
7. Lego Movie 2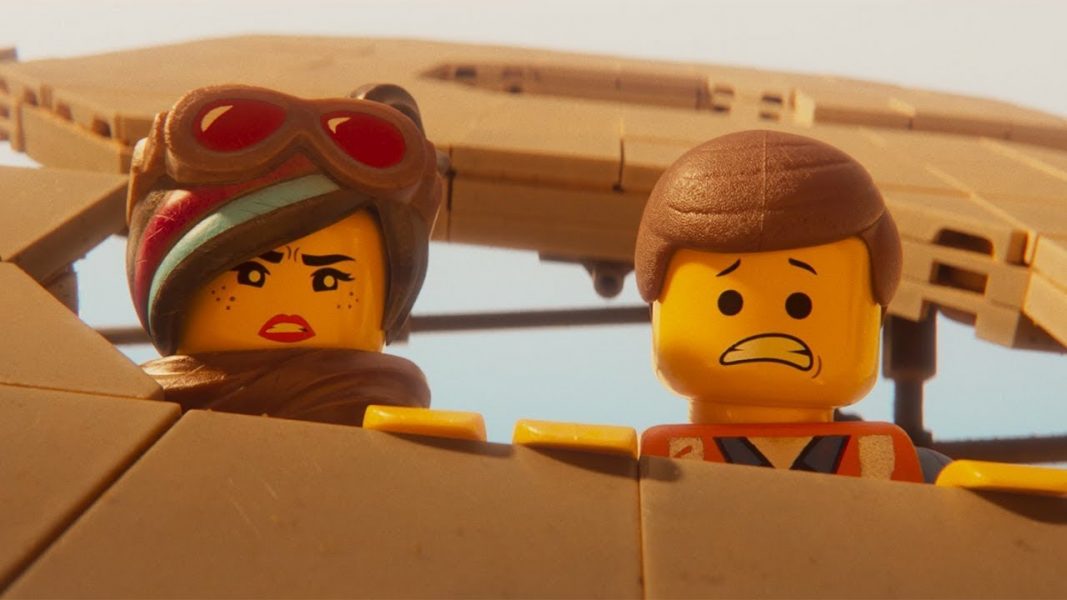 If there's anything that works for the 'Lego' franchise, it is its age-universal appeal. Anyone from the ages of five to a hundred can enjoy the brevity and humor of its writing. The block-heavy world continues to impress and inspire, even as its very existence is threatened by an alien attack. The adventure that the brave citizens of Blocksburg embark on takes them to faraway, unexplored worlds that test their courage and creativity. The second installment also sees the return of the iconic DUPLO creators to the fore, promising a thrilling and action-packed storyline,
There isn't much to hold back 'Lego 2' to emulate the impact and craft of the first. While 'Lego' pulled off a wonderfully cathartic and delicate narrative, the second part is almost frantic in the manner it proceeds towards its resolution. The hurried pace takes matters at lightning speed, ensuring a thoroughly enjoyable time sans a dull moment.
6. Dora and the Lost City of Gold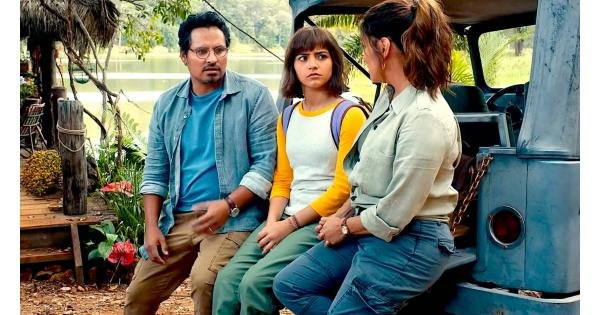 The title itself has two distinct words that will attract both parents and kids: Dora and Gold. The highly popular cartoon character finally gets its much-awaited live-action adventure adaptation. Starring Isabel Moner as the titular character, the film focuses on Dora's search for her parents, who disappeared under mysterious circumstances while themselves seeking the hidden city of Parapata. With the help of her trusted aids and Alejandro, her parents' peer, Dora must navigate numerous puzzles to save her parents and find the ultimate prize.
'Lost City of Gold' recorded some of the highest audiences scores for films this year. The positive response from kids was directed towards the authenticity with which director James Bobin adapts Dora and her aids on the big screen. Bobin binds the multidimensional nature of the film well with a fine performance from Moner to produce an impressive and delightful rendition of our beloved Dora the Explorer.
5. Maleficient: Mistress of Evil

Elle Fanning's Disney Princess deserves a standing ovation. The talented actress captures the essence of Aurora so well that Jolie's smoldering return as the evil witch is overshadowed. Maleficient, the Moor protector, goes against Aurora's wish to marry Prince Phillip, whose people consider her as unnecessary. The two kingdoms come head to head as neither relents in their fight for the unison of Phillip and Aurora. One of the most shocking features in this new installment is the dismaying use of violence. Although anything graphic is avoided, the frequent use of weapons and flying bodies is not a pleasurable sight. Despite the shortcomings, Maleficient is an exciting watch and calls for another followup soon.
4. The Secret Life of Pets 2
Who hasn't wondered what their lovely pets do behind their backs? Or even when they interact with each other, or you do? 'The Secret Life of Pets' dared to take up the task and give us two role models, Max and Duke, who are probably the epitome of every dog ever. While the first film was filled with high-emotional drama and breathtaking adventures, its successor maintains a rather modest tone and conservatively progresses with new, funny characters and an equally better ending. This time around, Max and Duke are on a mission and carry the message of the film to protect animals and end cruelty in all forms against them.
It almost seems that the makers twisted the first one's rather entertaining intentions to mold a film that is meaningful. The second installment retains much of the character and personality of the first, yet somehow fall short of matching its magic. For the fans of the original, 'The Secret Life of Pets 2' is another similarly enjoyable ride, unlike for the new ones who might require time taking to the film.
3. A Dog's Journey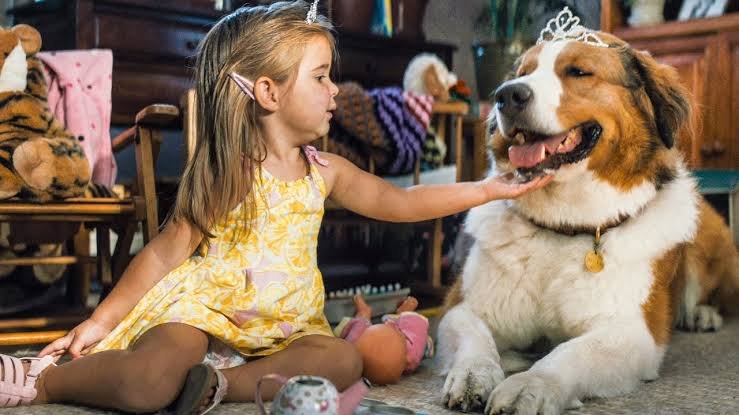 'A Dog's Journey' comes with a statutory warning for dog lovers: it will make you weep. Although the notion is true with almost any dog movie where the lovable canine creature dies, 'A Dog's Journey' is special as its protagonist Bailey changes bodies quite frequently. In an impressive concept, director Gail Mancuso narrates Bailey's story through several lifetimes as he intends to keep his promise. His journey starts off with Ethan and Hannah on their play farm. He meets and befriends CJ, their newly born granddaughter, but separates due to her mother. As he leaves his body, he promises Ethan to forever take care of her beloved granddaughter. The execution might be a bit lacking but 'A Dog's Journey' has its heart at the right place.
Read More: Best Sci-Fi Movies of 2019
2. The Lion King
Mufasa heads the jungle and his pride of lions as a benevolent and exemplary leader. His largely unchallenged rule in the African plains sees a new prince take his first breaths. Mufasa names him Simba and announces him to the people of his kingdom as his rightful heir and the future of Pride Lands. The hopeful future is ruined by Scar, Mufasa's envious brother who covets the throne, who successfully executes his plan to assassinate Mufasa and exile Simba into oblivion. Simba eventually returns to the Pride Lands with his childhood sweetheart Nala and vows to bring back prosperity to the land in ruins.
Although the Favreau directed movie suffers from an acute lack of originality and lacks the formers' classical background, the improved graphics certainly elevate the experience. Trading emotion and feeling for realism withholds 'The Lion King' from coming close to its source in terms of impact but also gives a different perspective to view the story once again to great effect.
The circle of life is probably one of the most intelligent and significant lessons that we can take away from films in general. Its cosmic appropriateness and relevance certainly force you to take 'Lion King' more seriously than its face value as a movie for kids. The father-son bond between Mufasa and Simba is something that all father-son pairs across the world must learn from and aspire to be. If there ever was a perfect family film, this is it.
Read More: Best Murder Mystery Movies of 2019
1. Toy Story 4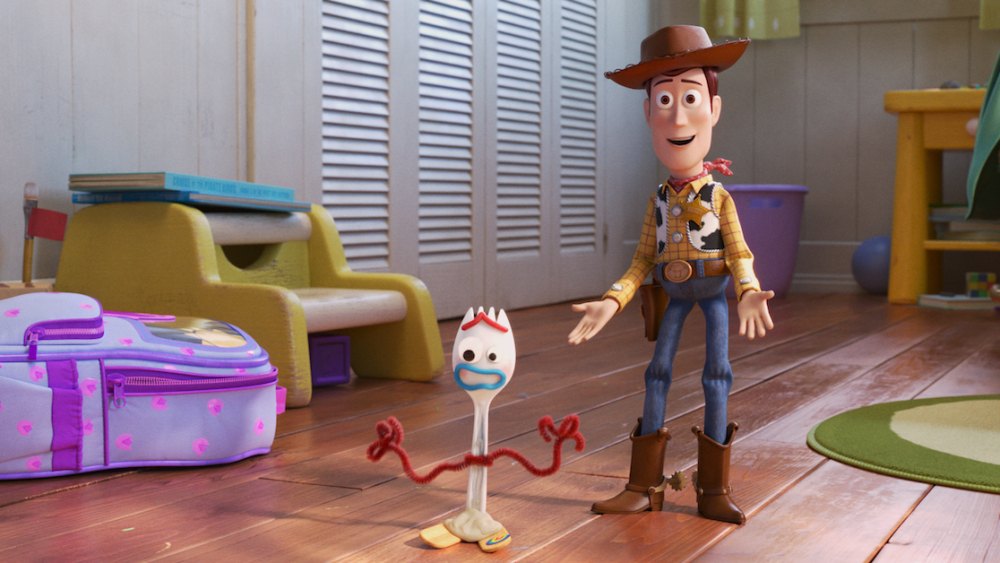 The usual gang is back yet again as the 'Toy Story' juggernaut continues. The highly reflective and innovative characters embark on a road trip in the lastest presentation, only to surprisingly reunite with an old friend and discuss musings on their lives as children's most prized possession. Woody and Buzz come together with Bo Peep, their long-lost comrade, invoking instant nostalgia and emotion. Pixar's crown jewel retains its status as its most successful venture and continues inspiring future filmmakers. Sagacious observations on parenthood and remarkable attention to detail in recreating the Pixar magic makes Toy Story 4 one of the best family movies of the year.
Read More: Best Teen Movies of 2019