Created by Victor Fresco, John Owen Lowe, and Rob Lowe, 'Unstable' is a Netflix comedy series. Predominantly set in Los Angeles, the plot revolves around the dysfunctional but loving relationship between Ellis Dragon (Rob Lowe), a brilliant, widely-admired, eccentric, somewhat narcissistic biotech mogul, and his son Jackson (John Owen Lowe). A couple of months before the start of the series, Ellis' wife, Katie, died in an accident, sending the CEO of the Dragon biotech company into a downward spiral. After learning that certain board members of the company want to remove Ellis, Anna Bennet (Sian Clifford), the CFO of Dragon and the closest thing to a friend Ellis has, decides to bring Jackson to Los Angeles.
Although certain aspects of 'Unstable' are borderline science fiction, it is ultimately a show about grief, mental health, and the father-and-son relationship. If that has made you wonder whether 'Unstable' is inspired by actual events, we got you covered.
Is Unstable a True Story?
No, 'Unstable' is not based on a true story, but Rob Lowe and John Owen Lowe, who are father and son in real life, drew from their personal lives and their relationship to develop the show. This is not the first time they have worked together. John is a writer on several seasons of Fox's '9-1-1: Lone Star,' in which his father portrays the protagonist Capt. Owen Strand. They have also acted together in Fox's 'The Grinder' and Netflix's Christmas movie 'Holiday in the Wild.'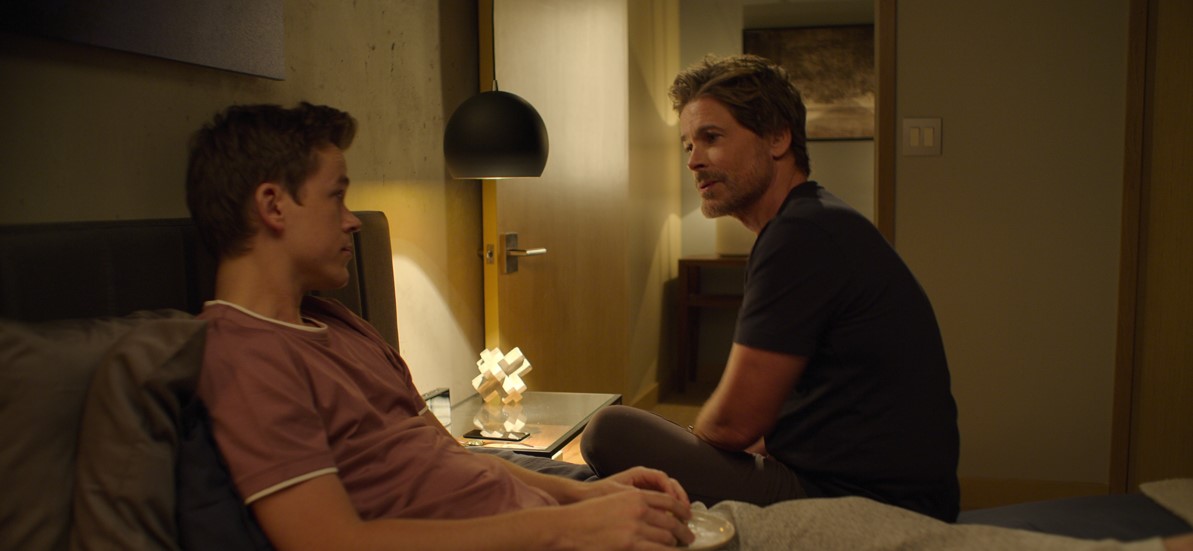 What sets 'Unstable' apart is how intimate and personal the story feels. After witnessing how John trolled his father on Twitter, Netflix reportedly became interested in the series. The Lowes created the series, and Fresco ('Santa Clarita Diet') serves as the showrunner. "It's ['Unstable'] about a father-son dynamic that's very relatable but under a really specific lens, which is a father who loves being the center of attention and his son, who feels the exact opposite," John told The Hollywood Reporter.
At the core of the narrative of 'Unstable' is the relationship between Jackson and Ellis. The Lowes relied on their real-world relationship to flesh out their fictional counterparts in that regard. "Your parents, no matter who they are, always just bug you. Always. Even when you're an adult," John told the Men's Health magazine. "Your relationship changes as you get older and your parents become more like your friends—but they still bug you. As they should. You're 59 and your dad bugs you sometimes."
According to Rob, neither of them could have done this without the other person. John hasn't watched much of his father's work – not 'Masquerade,' nor 'Bad Influence,' nor even a single episode of 'The West Wing.' Like Jackson, John often felt that he was living in his father's shadow. While middle school wasn't a great experience for John, it seemed to have changed for the worse after he learned who his father was. He started reassessing his relationships with his friends and the girls that appeared to have been interested in him.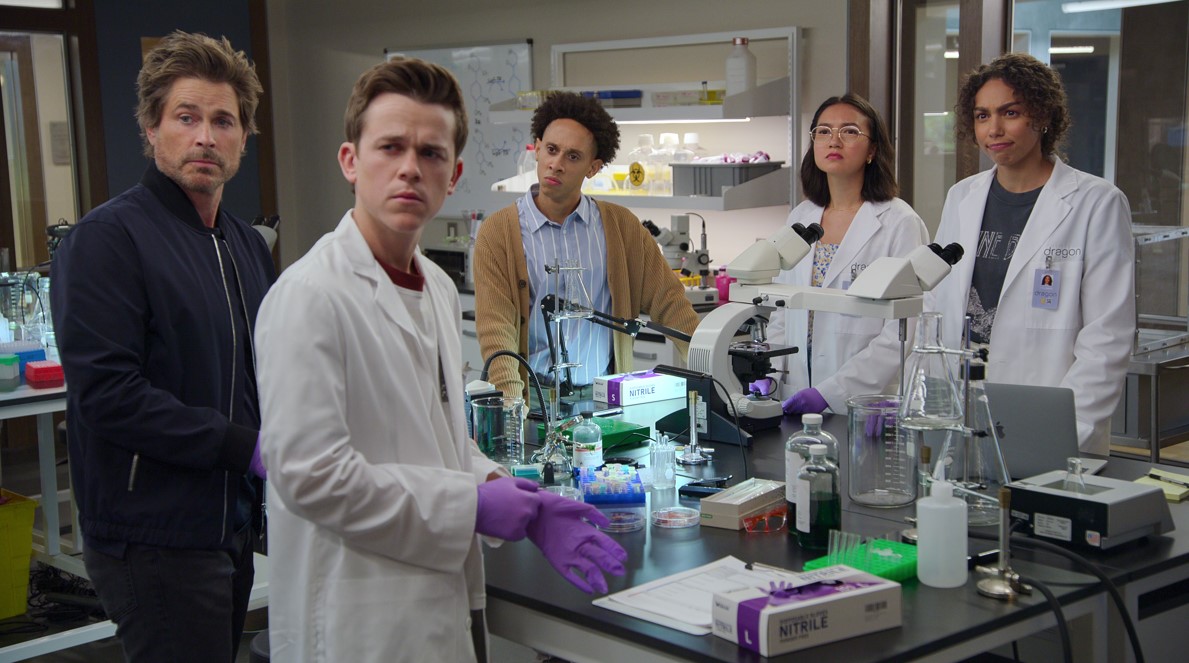 "The number of times I got compared to my dad, and the number of times he was brought up in conversation, made me so uncomfortable that I wanted to move as far away from that as possible," John told the same outlet. Rob and his wife Sheryl actively tried to discourage their two children from joining the entertainment industry. And John attempted other things. He worked at a stem-cell research lab and got into finance, but writing and acting were evidently his callings. When he was younger, he wrote poems and short stories and participated in school plays.
John struggled with addiction issues, which he believed stemmed from his insecurities. "I was so closed off and so out of touch with my emotions," he said. "I came off to people as this confident, probably cocky, self-absorbed extrovert. I loved to be the life of the party. The truth was, I was deeply insecure. I'd felt the pressure put on me as a young kid at a time when he doesn't understand why people are talking about him or looking at him in a certain way. I was a scared little kid trapped in a teenager's body."
In his youth, Rob had his own struggles with addiction (both drugs and alcohol). He got sober when he was 26 years old. According to John, his parents' earnest attempts to help him felt "abrasive." It wasn't until they demonstrated that his opinions and voice were valid and told him they loved him and were scared that things really started to change, though Rob believes John "wasn't ready for us to turn the keys over to him. His perspective is he woke up one morning and we did it. Why didn't we do it earlier? Well, there was a f[expletive]ing good reason we didn't. He wasn't ready."
The natural back-and-forth banter between Rob and John found its way into the interaction between their characters. "It's not a bit, I swear to god it's not a bit, and it's really important to me that you know that," John told Variety. "I see it at home and I think to myself, 'OK, this has crossed a threshold. People think this is a bit.' I've been doing this since social media wasn't a thing."
The other cast and crew members stated that this banter and pranks continued throughout the production. According to John, the show was a therapeutic experience for both of them. "We get to hug and say 'I love you' in this show and we don't get to do that a lot in real life," he added. "We have a great relationship, my dad and I, but we're like best friends. So getting to play a father and son is like adding in that missing puzzle piece. He's a great dad."
As for Rob, he couldn't be prouder of his son. 'Unstable' gave him the opportunity to see his son's artistic abilities like never before. "… I got to marvel at his facility for writing, which he's had since he was in grade school, and his ability to jump into the comedy world against heavyweights like Fred Armisen and hold his own," he said. "As an actor, and particularly as a co-producer, creator with him, being able to have somebody who thinks like me, has the same wants and needs as I do, it's like having a second brain on the set. That's super helpful to have in a partner."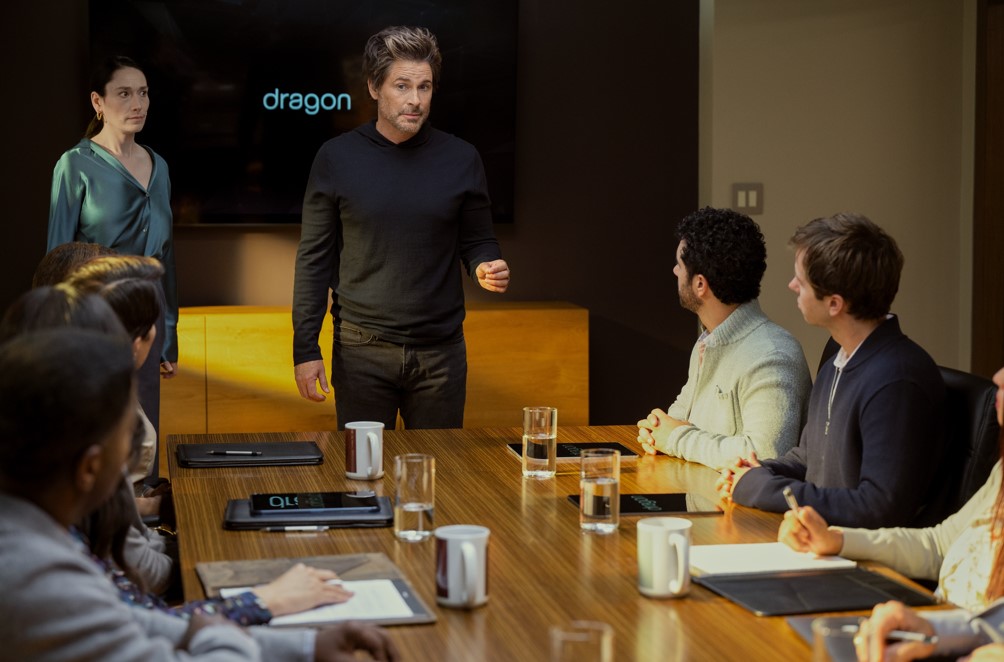 To sum it all up, 'Unstable' is not inspired by actual events, and characters such as Ellis and Jackson are fictional, but the dynamic between the two main characters is based on the relationship between John Owen Lowe and Rob Lowe.
Read More: Where is Netflix's Unstable Filmed?