Netflix's legal crime drama, 'The Lincoln Lawyer,' follows Mickey Haller, representing people accused of murder and getting them off the hook even when it looks like they are certainly going to prison. Haller becomes the hottest defense attorney in Los Angeles after tackling the case of a billionaire accused of murdering his wife and her lover. It looked like the man would have to spend the rest of his life in prison, but Haller comes up with the tricks that turn the tables on the prosecution.
Winning cases is important for Haller, and he is ready to do whatever it takes, but it also affects his relationships, especially the one he has with his ex-wife, Maggie, who works for the DA. Unlike Haller, she believes in sticking to the law to get justice and disapproves of his methods. This creates differences between them, and in the second season, Maggie makes a decision that takes her further away from Haller. What does it mean about Maggie's future on the show? Did actress Neve Campbell leave 'The Lincoln Lawyer'? Let's find out. SPOILERS AHEAD
Did Neve Campbell Leave The Lincoln Lawyer?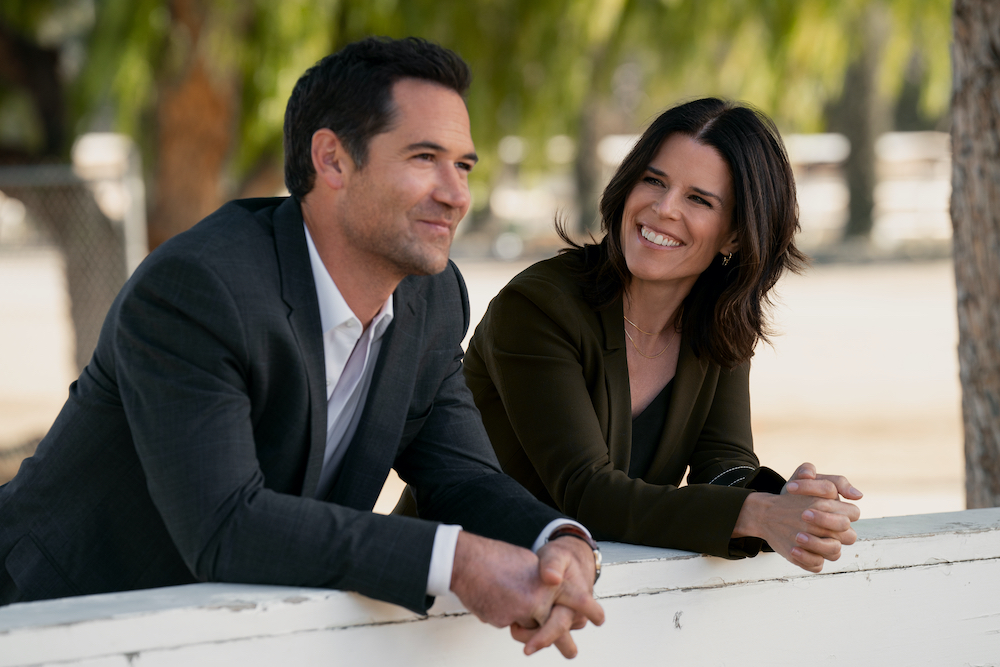 In the second half of the second season of 'The Lincoln Lawyer,' Maggie drops a bombshell on Mickey. She reveals that she has received a job offer from San Diego, which is much better than what she is doing in Los Angeles. She wasn't sure about taking it but eventually decided it would be best for her. Mickey doesn't like it, mainly because he hopes he and Maggie will get a chance to be together again. Her leaving for San Diego puts a dent in that. Still, he cannot stop Maggie, and she leaves.
With Maggie's departure for Los Angeles, Neve Campbell doesn't appear on the show again. Does this mean she has left for good? Not exactly. Maggie McPherson is an important part of Mickey Haller's story. The show is based on the book series of the same name by Michael Connelly, in which Mickey and Maggie eventually end up together. They also have several cases together, and at one point, Maggie helps Mickey prove his innocence in a murder case. Considering how faithful the show has been to the books, we expect to see Maggie again.
In the first season, Campbell was a series regular, and we saw considerably more of her because her case was entangled with Haller's. The first season explored Maggie's arc in detail, giving us a glimpse into her side of things. However, In the second season, her role was reduced for several reasons. This time, Campbell went from regular to a recurring cast member, possibly because she was working on another show's pilot at the time. It was called 'Avalon' and was co-developed by Michael Connelly for ABC. However, the network scrapped the project last year.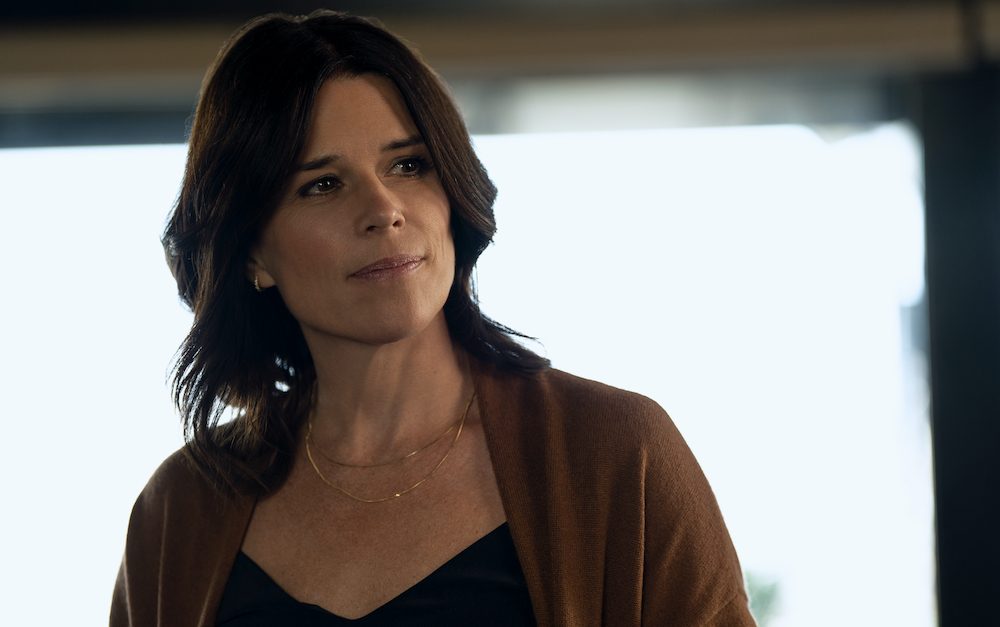 The scheduling conflicts might have been one of the reasons behind Campbell receiving lesser screen time on 'The Lincoln Project.' Another reason we don't see a lot of Maggie in the second season is that she was demoted following the events of Season 1. In the last season, she worked on a huge case. But in the second season, we discover that all of the big cases are being taken away from her because she is no longer in a position of authority. She feels unfulfilled in her job, which is when the offer from San Diego comes in.
Moving to another city would give Maggie precisely what she wanted from her job in LA. It would also put a distance between her and Haller, stopping their cycle of being pushed and pulled apart. Knowing their relationship would never work, she doesn't want to be stuck with him. Putting a distance between her and him would ease that problem. This is the excuse she makes to Haller, but considering she is still an important part of his life, we don't believe she'll simply disappear from the show. Moreover, no official announcements about Campbell's departure from the show have been made. So, we expect her to return to Season 3 (if and when Netflix green lights it), though it remains to be seen if it'll be as a regular or a recurring character.
Read More: Do Maggie and Mickey Get Back Together in The Lincoln Lawyer?