The Ira Sachs directorial, 'Passages,' is a French romantic drama movie that chronicles the intense love story of a married gay couple — Tomas and Martin — who reside in Paris and have been in love with each other for several years. However, when a young schoolteacher named Agathe enters the life of Tomas, he fails to resist the temptation and impulsively begins indulging in a steamy affair with her, throwing his sacred wedlock into crisis.
Featuring compelling onscreen performances by Franz Rogowski, Ben Whishaw, and Adèle Exarchopoulos, the film is a fresh and honest take on how messy modern relationships tend to be. Love triangles and gay relationships are the central themes of the movie and since they are something not unheard of in real life, it is only natural for you to wonder if 'Passages' is rooted in reality or not. Well, in that case, we have got you covered!
Is Passages a True Story?
No, 'Passages' is not based on a true story. Instead, the storyline was conceived by a pair of screenwriters — Ira Sachs and Mauricio Zacharias — who combined their creative minds, experience in the industry, and exceptional writing skills to come up with the intimate and gripping screenplay for the love triangle movie. Specifically, the idea for the romantic drama movie came to Sachs' mind after he had watched Michael Haneke's 'Happy End,' which stars Franz Rogowski, who portrays the self-absorbed film director, Tomas, in 'Passages.'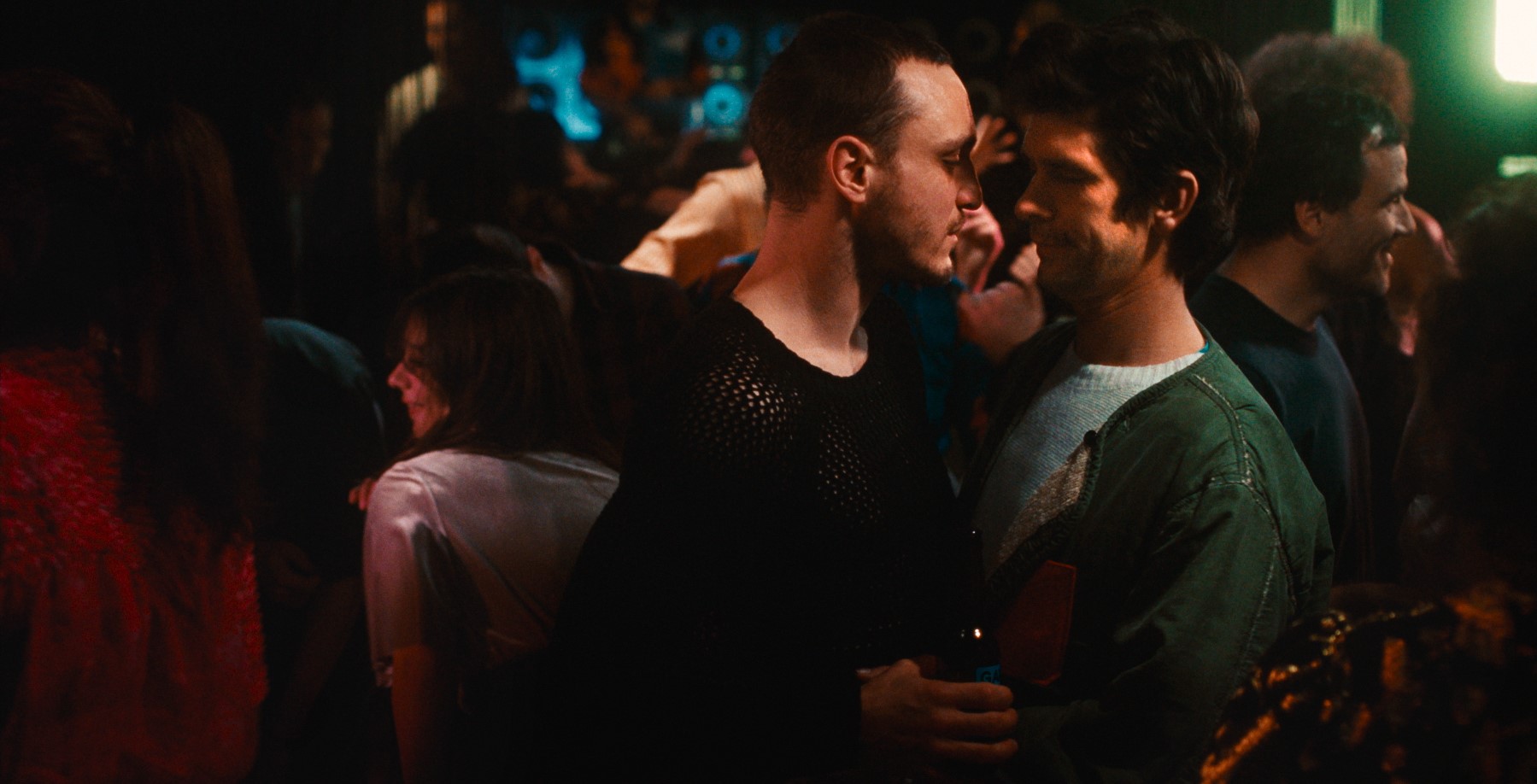 As per reports, Sachs left the theater wanting to make a film for and with Franz. But he had to wait to proceed with his idea due to the onset of the pandemic, which left him isolated and scared for the kind of films he held close to his heart. He and his co-writer, Mauricio, had watched Luchino Visconti's 'The Innocent,' which is a love triangle about a man and two women. This structure got the two excited and inspired. They took that as their starting point and built on it from there.
In an early August 2023 interview with Moveable Fest, the co-writer and director Ira Sachs was asked if the reason he set the story in France was due to his experience in the formative years of his own life. Sachs responded, "I would say two things. One, I've had a real-life experience in Paris. I've had relationships there. I've had breakups there. I've had sex there, I've cried there, so I feel very familiar with an emotional life in that city."
Sachs expanded further, "During the pandemic, I felt a loss of intimacy, so I wanted to make a film of intimacy and pleasure and the kind of film that I was worried might not exist after the pandemic – the kind of film that is why I got into making movies." He also added that he has had a long relationship with French cinema, which made him look at French movies as part of his memory. They played a huge role in his understanding of the world and he allowed that to influence him in the making of 'Passage.'
During a conversation with Indie Wire in early August 2023, Ira Sachs talked about how he came up with the idea of a man in a happy gay marriage who is tempted to begin a relationship with a beautiful young woman. He stated, "The generation that this film is written about doesn't look at labels in the same way as our generation. The boundaries are less rigid for younger people than they seem to have been for me and you."
Sachs said that he thought identity would be the central theme of the movie when he wrote the screenplay. But when the actors played their respective roles, the identity labeling disappeared because it did not align with who they were. So, taking into consideration all the factors mentioned above, we can come to the conclusion that 'Passages' might be inspired by a few movies and similar real-life incidents of heartbreak and love, but that doesn't change the fact that it is still a work of fiction.
Read More: Best Love Triangle Movies