Created by Jason Woliner ('Borat Subsequent Moviefilm'), Peacock's 'Paul T. Goldman' is perhaps the most unconventional TV show you will ever see on streaming platforms or otherwise. The series is filmed like a true-crime documentary, with the role of the protagonist (and the self-proclaimed victim) played by the man himself, Paul T. Goldman. There are interviews and appearances from real people involved in the story and the presence of earnest elements pertaining to a real mystery.
However, there are also elements in it that make 'Paul T. Goodman' an exceptional farce. For instance, the series creator himself makes multiple appearances on the screen and discusses plot points with Paul. Ultimately, 'Paul T. Goldman' is a meta show that makes its bewildered audience regularly question whether what they see on the screen is real or fake. Here is what you need to know about it.
Is Paul T. Goldman Real or Fake?
As a show, 'Paul T. Goldman' is a blend of reality and fiction, presented in a package bound to remind you of Goldman's 'Borat' projects. It's meta in its approach to storytelling, as the show comprises scenes from the documentary and behind the scene footage of the said documentary. Goldman self-published 'Duplicity – A True Story of Crime and Deceit' in 2009,' a story he claimed to be unbelievable yet genuine to the filmmakers he reached out to request to make a film out of it. Woliner, whom Goldman approached via Twitter in 2012, was the first one to respond positively.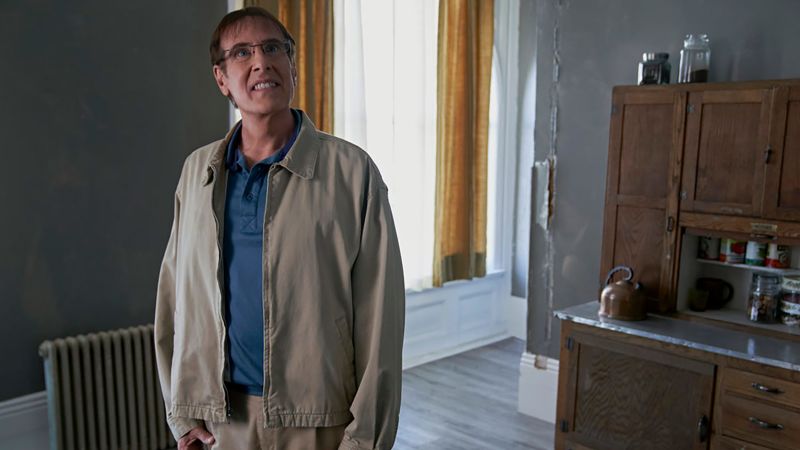 Initially, the project was developed as a film, but Woliner and his team had been working on it for a decade and had enough material to turn it into a TV show. Some of the delays were caused by the less-than-favorable answers they received from prospective financiers and collaborators after they learned that Paul would portray himself in the project. There is hardly a film or TV show that can be compared with what Woliner has made here. The best way to describe 'Paul T. Goodman' as a show is that it would be comparable to the 2017 film 'The Disaster Artist' if Tommy Wiseau portrayed himself (and not Henry in the post-credits scene) in the movie. The involvement of Seth Rogen, Evan Goldberg, and James Weaver as part of the production in both projects effectively solidifies the connection.
Reflecting on how it was to have Paul on the set often trying to contradict and overrule him, Woliner told Slash Film, "It was an interesting tension, because the show is me telling the story of Paul telling his story. But in order to do it the way I wanted to, I needed him to be on board the entire time, and because, really, what to me was most interesting about this were his choices and telling his story, how he wanted to tell the story, what was important to him, what were interesting details to him, and so on. So part of that involved letting him steer as much as what was possible and really indulging any idea he had, because sometimes it would be really interesting or revealing or funny. The whole idea, really, was to kind of take a camera inside his brain. So that involved just kind of giving him the keys in a lot of ways."
The series creator revealed that although it took him and his team a decade to complete the project, the filming of the dramatized scenes only lasted 15 days. Because of the time constraint, he often had to nudge his main star in the right direction. "It was really difficult. And I tried to be honest about that in the show and tried to include all of that. Like the scene with the doctor, or there's other scenes where reading it was very interesting and funny and like, 'Oh yeah, we've got to shoot that,' the scene in the park with the girls. And then while we were there, it was not easy. So all that is real," Woliner said.
Is Paul T. Goldman a True Story?
'Paul T. Goldman' is partly based on a true story. At the start of the series, Paul, who also wrote the screenplay of the series that we see is being shot within the Peacock show, assures Woliner that 99% of what is in the script is true in episode 2. But by episode 3, that number goes down to 97%. In his book, Paul changed certain people, places, and dates, claiming that his life would be in danger if those names were revealed. The show follows to this a degree and mentions Goldman's second wife as Audrey Munson, the name that Goldman made up for her, for legal reasons.
However, things start to become a bit more convoluted when it is revealed that Paul gave other people made-up names as well, including himself. In real life, he is Paul Finkelman; he chose Goldman because he thought it had a flow that Finkelman didn't have. Many other characters from his real life, including his first wife, Galina (who is initially introduced as Talia in the show), lawyer Alan Elkins, and psychic Terri Jay, appear in the series, as do his son, father, and stepmother.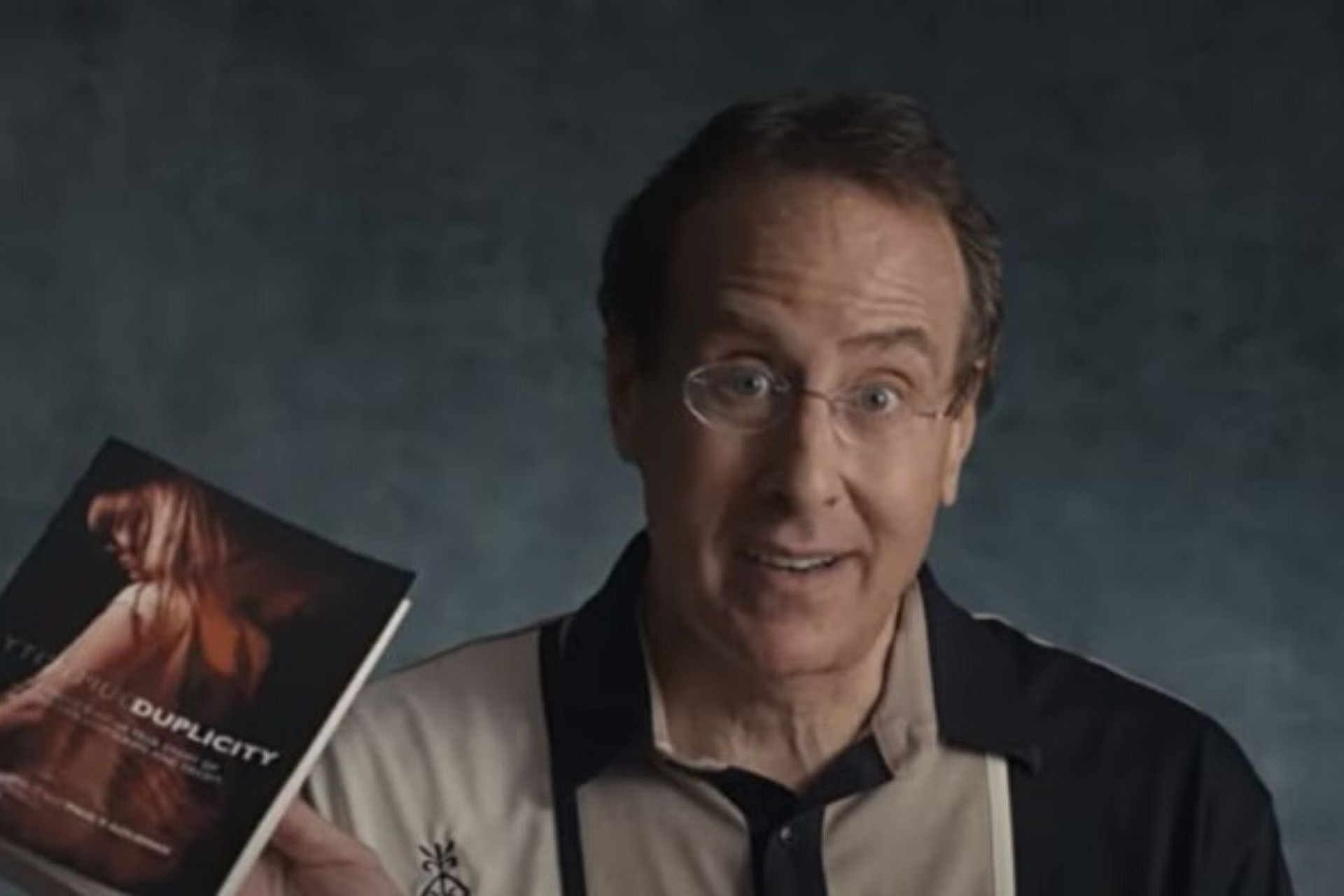 As a person, Paul has numerous flaws, and the show cleverly points them out, but it also shows how ridiculously naïve the protagonist is and how he falls victim to different types of scams over and over again. Galina comes to the US as a mail-order bride from Russia, and their marriage falls apart soon after, though not before they have a child together. His business partner swindles money off their painting business, destroying it completely. It is heavily hinted that the psychic is a dubious person as well. And perhaps, Woliner, too, is among those people. He acquired the right to tell Paul's story and told it like a farce, which doesn't portray the protagonist in a particularly good light.
The series finale provides answers to most of the questions the show raised. We learn that almost all of what Paul wrote about in 'Duplicity' is more or less fabricated. At the premiere of the show, Paul realizes that Woliner has turned his life into a well-made farce, and yet he seems appreciative when he speaks to the filmmaker. "It's just amazing to see your life up on the screen, even if it's not flattering," Paul says to Woliner. "It would have been nice had those parts not been put in there. But that's part of the story too, isn't it? People are gonna hopefully see that it's just of a real person, not a character."
As mentioned above, 'Paul T. Goldman' is a complicated blend of fiction and reality, and Paul increasingly comes off as an unreliable narrator as the story progresses. But at the same time, in that confusion lies the show's greatest strength.
Read More: Where is Paul T. Goldman Filmed?