Ever since Netflix debuted the reboot of Bravo's 'Queer Eye' as an eponymous original for its own platform in 2018, it has become one of the most popular shows amongst the worldwide audience. After all, it revolves around five incredibly talented professionals (aka the Fab Five) as they give makeovers to people from all walks of life to help them be the best version of themselves. However, because 'Queer Eye' remains an unscripted production at its core, it leads to the question of precisely how much of it is real — if at all. So now, if you're here curious to learn more about the same, we've got you covered.
Is Queer Eye Real or Fake?
First things first, let's address whether the leading features or "heroes" of every episode are actual people deserving of their transformations or mere actors playing a role from a script handed down. Well, the truth is, it is in fact the former — viewers largely only meet those individuals who've either been nominated by a loved one or have nominated themselves to go through the entire intense process. However, there are some exceptions since "the casting team surveilled car shows, small-town carnivals, Waffle Houses, and bodegas, looking for locals and community leaders who knew of someone deserving of a makeover." Plus, the team also scours social media because sometimes the best stories don't submit themselves — the prime example of this is Speedy from season 7, who was found by culture expert Karamo Brown found on TikTok.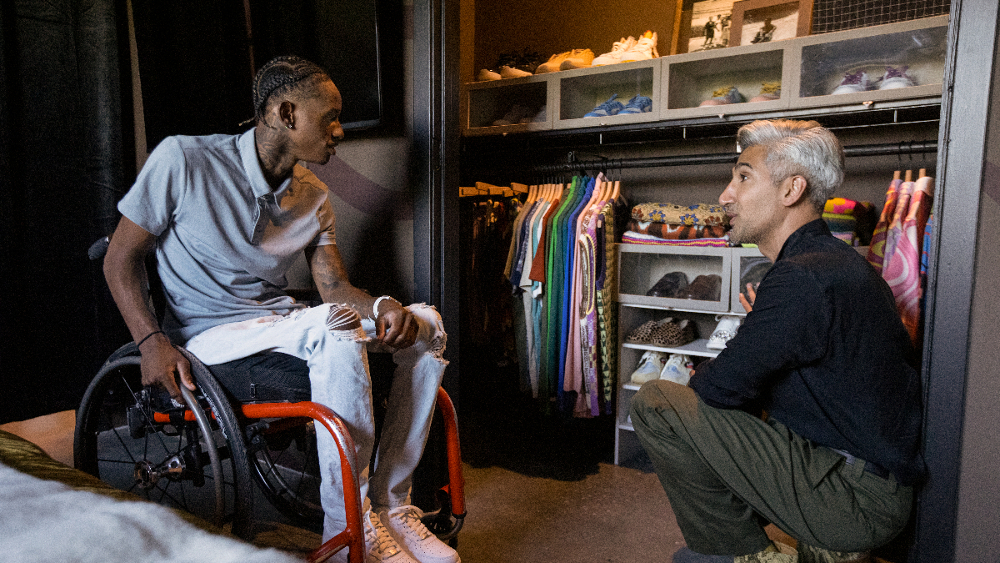 Another significant aspect is that while a lot of reality shows only appear to give away goods & services for free and then have the personalities on camera pay, this is not the case for 'Queer Eye.' The people getting the makeovers actually do get to keep all the stuff, with the production team footing most of the bill unless specified otherwise, so they can simply enjoy the experience of being on the show. However, there is a slight caveat here as some members might not like the end result of one or more facts; season 1's Joe Gallois definitely didn't appreciate the website Karamo had designed for his comedy stylings.
Then there's the issue of product placement. It's undeniable that every makeover show promotes certain products or brands, and 'Queer Eye' in particular unveils a lot of housewares, clothes, furniture, and appliances. However, they consciously do not call out any company to ensure everything seems as natural as possible; though they do promote several local businesses in each installment by having a clear shot of their name. Nevertheless, it has been reported that several big names like Amazon, IKEA, as well as Lacoste have offered their products or money for their products to be featured in 'Queer Eye.' But they do so with the understanding that the experts have the final say in this matter; if they feel like something is out of place, they've made sure they're under no obligation to use it.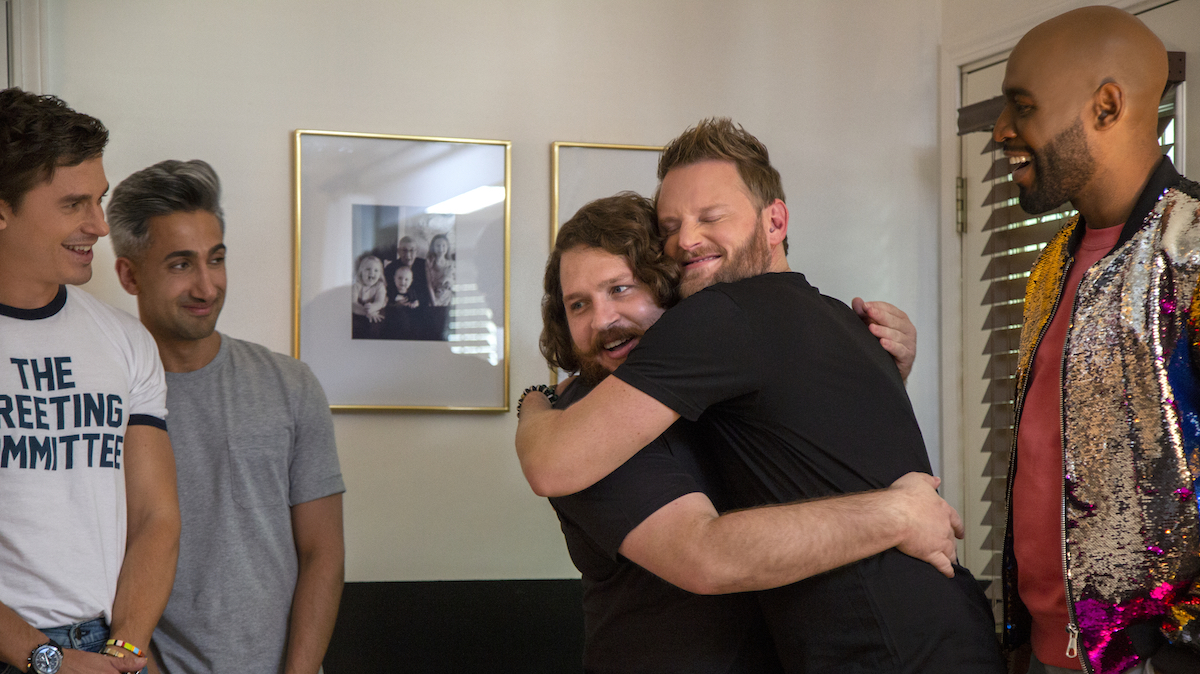 Finally, there's the makeover process and how much the Fab Five — culture expert Karamo Brown, design expert Bobby Berk, fashion expert Tan France, food expert Antoni Porowski, and grooming expert Jonathan Van Ness—- actually care about what they're doing. Well, it turns out they care a whole lot more than what we even see on out screens, at least, according to season 1's Neal Reddy. "Everyone that works on the show is super sweet and very caring, like genuinely caring," he once said.
Neal was apprehensive, and "they basically wore me down! The first two days was a complete battle where people like Karamo, I would talk with him and try to joke my way out of everything. And he wouldn't let me – he would sit there and have a two hour-long conversation with me and wait for me to answer his questions for real, and that's the moment they showed… For whatever you see on the show, they put in so much extra work trying to figure me out [by talking to my friends and family] before they even started filming." Therefore, 'Queer Eye' does not seek to hide the truth about itself. It is a reality show about makeovers through and through, and every emotion involved within is real too.
Read More: Is Diesel Brothers Real or Scripted?