Following his debut in the world of entertainment in 2005, Ramón Rodríguez has gained significant fame for his compelling performances, especially for his portrayal of Leo Spitz in 'Transformers: Revenge of the Fallen,' William Martinez in 'Battle: Los Angeles,' Ryan Lopex in 'Gang Related,' and Ben Cruz in 'The Affair.' He garnered a lot of attention for his role as Renaldo in the television series 'The Wire.'
Over the years, Ramón has garnered a dedicated fanbase that deeply adores him. His performance in ABC's 'Will Trent' as the titular protagonist has added to his ever-increasing fanbase. He plays the role of a brilliant special agent of the Georgia Bureau of Investigation (GBI), who lives with dyslexia and uses his fascinating visual skills to catch criminals. Naturally, we got intrigued to dig deeper into his personal life, and here's everything we found!
Ramón Rodríguez's Age, Ethnicity, and Background
Ramón Rodríguez is a 43-year-old actor born in Puerto Rico and raised in the Lower East Side of Manhattan. He went to the New York City Lab School for Collaborative Studies before transferring to The Leelanau School in Michigan. Before moving to New York University, where he received his degree in sports marketing, he played basketball at Wheeling Jesuit University in West Virginia for two years.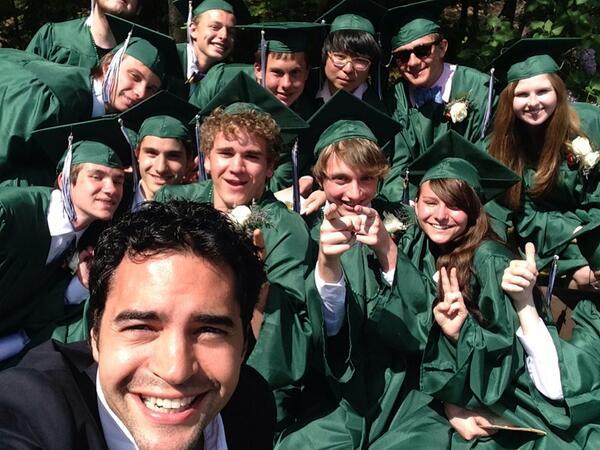 In an interview with People, the star opened up about how he became an actor, a profession he didn't think was initially for him. He said, "I didn't really decide to become an actor. It kind of happened through basketball. I had a friend of mine… he invited me to this Nike competition where you had to do tricks, so I went to the competition because they were giving away free sneakers. That was kind of exciting. I ended up winning this tricks competition, and Nike asked me to be a part of their commercials and a bunch of spots, and that put me in front of the camera. Then I started doing other roles in TV and films, then I started taking classes….. to really appreciate the craft, and then I fell in love with it."
Since 2001 Ramón has also been in love with Salsa dancing which was introduced to him by his mother. He received his training in Salsa dancing from a famous Latin Dance company in New York named Abakuá. Ramón started his acting career in 2005 when he appeared in a direct-to-video film 'Carlito's Way: Rise to Power.' Since then, the actor has starred in various productions such as 'The Wire', 'Day Break', and 'Law & Order: Special Victims Unit,' 'Pride and Glory', 'Surfer, Dude', 'The Taking of Pelham 123', and 'Transformers: Revenge of the Fallen' and others.
Is Ramón Rodríguez Dating Anyone?
From what we can tell, fortunately for all the ladies out there, the handsome Ramón Rodríguez is likely single and waiting to mingle. It's evident from the Puerto Rican star's rather secretive and private dating history that Ramón hasn't yet found the love of his life, or if he has, he's done a fantastic job of concealing it. In the past, he has dated 'Charlie's Angels' star and ex-Esquire's Sexiest Woman Alive, Minka Kelly, in 2011.
Since then, 'The Wire' star has successfully kept his dating life away from the limelight. As of writing, we believe Ramón Rodríguez is currently single and doing a marvelous job making a name for himself in the industry. We are happy to see Ramón doing great in his career in Hollywood, focusing on himself and working hard to build his name amongst the best.
Read More: Is Will Trent Based on a True Story?