Netflix's 'Represent' is a comedy series that follows the story of a man named Stephane Ble. He works at a youth center and is connected to the grassroots, where he is aware of the everyday struggle of the people. He doesn't shy away from voicing his opinions when a local politician runs for president. This makes him so popular among people that he ends up becoming a candidate in the presidential election. It is a huge change for Stephane, one that affects his professional as well as personal life. With a pinch of humor, the show presents the protagonist's struggles, his reaction to the challenges, and the consequences of his actions in such a realistic manner, that one can't help but wonder if he is a real person. Let's find out.
Is Stephane Ble Based on a Real Person?
No, the character of Stephane Ble is not based on a real person. He is the creation of writer-actor Jean-Pascal Zadi. In talking about the conception of the series, Zadi revealed that 'Represent' has an autobiographical touch. Zadi comes from a family of immigrants and grew up in a household that was not financially well-endowed. He grew up in a community and neighborhood that always had its fair share of troubles and yet remained unnoticed and ignored by the representatives.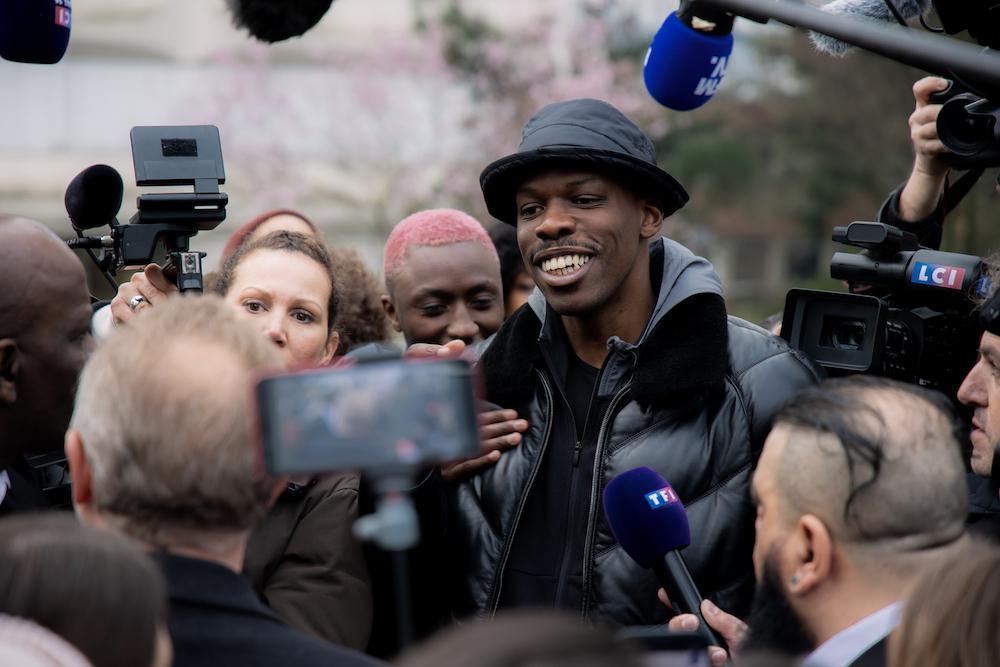 While creating the character of Stephane, Zadi added all of these details in his background to make him a more relatable character to the viewers. This was someone in whom everyone could see a little bit of themselves. Another important thing that Zadi imparted to Stephane from his own life is how he'd been restrained by the people around him. He would always be told of the things that he could or couldn't do, like a job that he couldn't get or a place he couldn't go to. These restrictions held him back, confining him to the small world that everyone wanted to limit him to.
Eventually, Zadi broke out of this shell, and he gave the same character development to Stephane, who keeps telling the teenagers around him to be better than they are or are expected to be. He tells them to aim for bigger things. When the time comes, Stephane aims big too, and decides to run for president even though he knows that there is no chance that he'll win. Still, he does it because he doesn't want to be held back anymore.
Through the protagonist of 'Represent', Zadi wanted to send out the message to the audience that they should never limit themselves based on others' perceptions of them. Remembering the lack of black role models in different fields during his own childhood, Zadi said that it was not seeing a person like him on the screen which made him go into the fields that had black role models, like rapping or football. While it was great to look up to the people who have worked hard to be the best in their field, he felt that it pushed him to look only at certain professions suitable for him.
With Stephane and a black character running for president on a TV show, Zadi wants to tell the youth that they don't have to follow in the footsteps of the people that inspire him. They can aim for jobs and positions that haven't been owned by people like them before. Through the protagonist, Zadi wants to give the role model, or at least the option of one, to the viewers. If there is a black president on TV, it can inspire young black people to imagine themselves in that role too. Considering the work that Zadi put into the character to make him as realistic and accessible as possible, we can say that even though Stephane is fictional, he is deeply rooted in reality.