Portrayed by Stephen Schneider, Stephen is an important supporting character in the third season of HBO's 'The Righteous Gemstones.' He is a musician who goes on tour with Judy, and they began to have an affair. Although they never had sex, a point that Judy continues to reiterate, they did kiss and dry-hump each other. After returning home, Judy felt guilty and broke things off, even paying Stephen $10,000, but her husband BJ eventually finds out about the affair. If the events of season 3 episode 6, titled 'For Out of the Heart Comes Evil Thoughts,' have made you wonder whether Stephen is dead and Schneider has left the series, we got you covered. SPOILERS AHEAD.
Is Stephen Dead?
The episode starts with Judy trying to placate a seething and heartbroken BJ, but it doesn't work. Meanwhile, it is established quite early in the season that Stephen's wife, Kristy (Casey Wilson), is abusive toward him. In this episode, she threatens to tell the Gemstone congregation about Judy's affair and demands $500,000 to keep her mouth shut. The church eventually decides to pay her what she wants.
After seeing BJ break down in front of the visitors, Jesse decides to help. He teaches the other man how to punch people and even gives him brass knuckles. Even after the settlement, Stephen messages Judy, asking her to meet him one last time, prompting BJ to answer him, pretending to be Judy. Once he gets to the meeting spot, BJ doesn't initially find Stephen, making the viewers wonder whether Stephen has been killed. When BJ eventually locates him, Stephen is sitting on a bed, naked and pleasuring himself. BJ punches Stephen, seemingly knocking him out. But when he spits on the other man, Stephen wakes up and beats BJ to a pulp. However, BJ ends up winning the fight by attacking his naked opponent, where he is the most vulnerable. When he returns home, BJ tells Judy he hopes she is happy about what she has turned him into.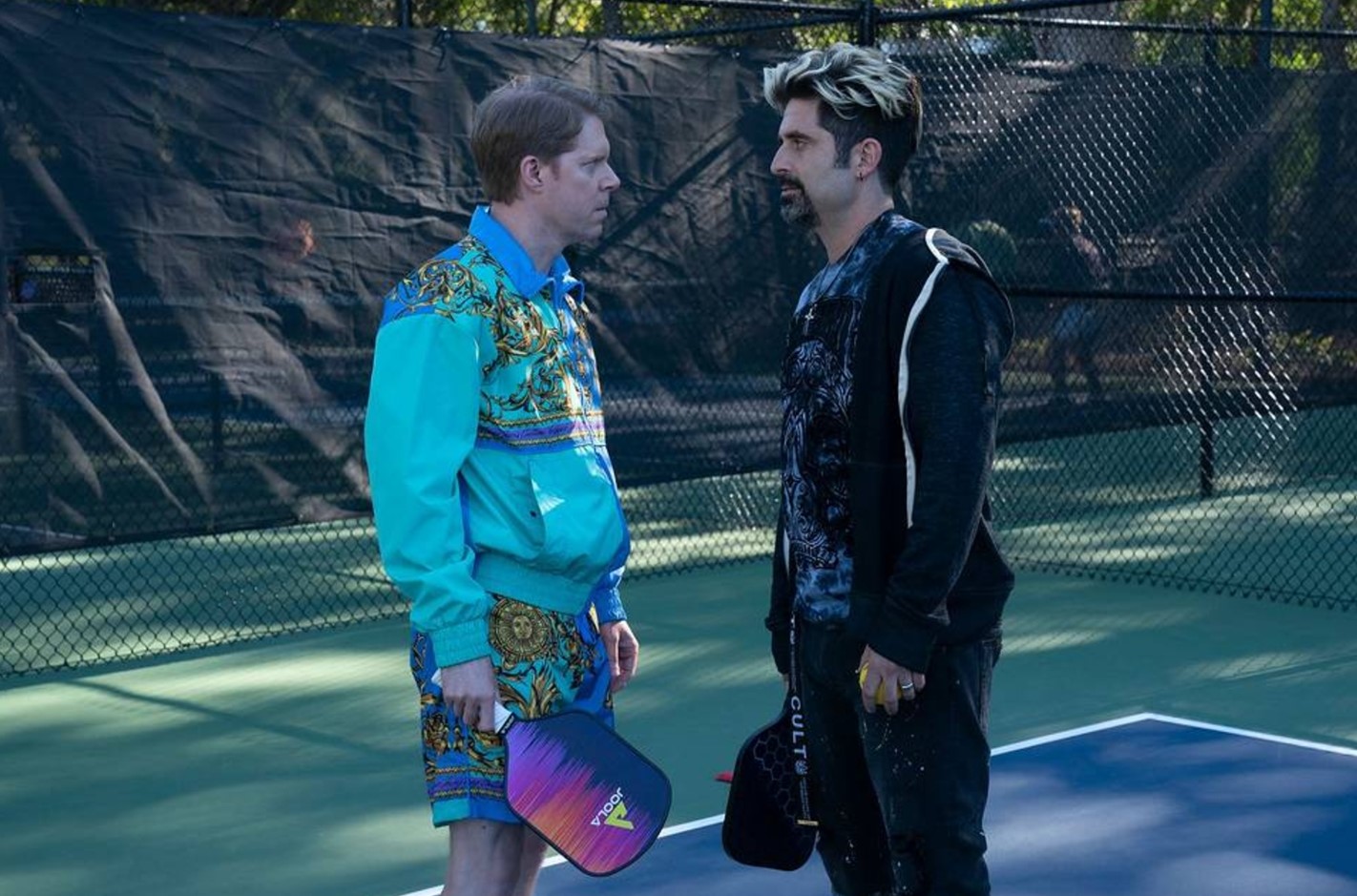 Throughout the series, one of the characteristics of BJ has been his timidness. He finally gets over it in this episode. As Stephen stops moving before BJ departs, it may seem to some viewers that he is dead, but that is not likely the case. While Stephen's death might open up new avenues of the narrative, that will be too close to what happened to the investigative reporter Thaniel Block in the previous season. However, keeping the man alive creates interesting possibilities as well. Stephen can sue BJ, milking more money out of the church. Moreover, his relationship with his abusive wife is likely heading somewhere, and it will not get there if Stephen dies after what happened in this episode.
Did Stephen Schneider Leave The Righteous Gemstones?
As his character is most likely alive, we will probably see Schneider again in the coming episodes of this season. On the night the third season premiered, Schneider took to Instagram to thank the cast and crew of the series. "Tonight gemstones s3 premieres," he wrote. "Being a part of this season was surreal. Not only are these people comedic geniuses but they're f[expletive]ing awesome humans. Thank you for making me feel so at home. Total career highlight."
In a later post, he revealed that his first professional acting gig was portraying the boyfriend of Casey Wilson's character in 'Happy Endings.' Originally from Sharon, Massachusetts, Schneider is an actor, writer, producer, and entrepreneur. Besides 'Happy Endings,' he has appeared in TV shows such as 'Chasing Life,' 'Imaginary Mary,' 'Your're the Worst,' 'Broad City,' and 'Best Foot Forward.' The actor made his big-screen debut in 'Puberty: The Movie,' which he wrote and executive produced, in 2007. Since then, he has worked in 'Relativity' and 'Bumblebee.'
Read More: The Righteous Gemstones Season 3 Episode 5 Recap and Ending, Explained