Created by Julia Cohen and Phil Klemmer, ABC's 'The Company You Keep' is a romantic thriller series that follows the story of two people from completely different backgrounds falling in love. They say "opposites attract," but what happens when two worlds clash, and you must choose between love and duty? Charlie Nicoletti (Milo Ventimiglia) is one of the high-stakes criminals who belong to a family of criminals with dangerous motives. However, one night he stumbles upon Emma Hill (Catherine Haena Kim), an undercover CIA agent.
After spending a night of passionate lovemaking, they start to grow feelings for each other. Little do the new lovers know how their lives are about to change as their professional lives collide. The show's thrilling concept, combined with its on-point romance, has helped it garner a favorable response. Owing to the brilliant performances, the characters easily captivate the attention of the viewers, who cannot help but cheer for this unconventional pair. However, it is bound to make many curious if the story is simply a work of fiction or based on real-life events. If you are wondering about the same, worry not because we have your back!
Is The Company You Keep a True Story?
No, 'The Company You Keep' is not based on a true story. That being said, the show was created by Julia Cohen and Phil Klemmer, who attempted to explore the themes of romance and thriller in the forbidden love genre. Despite being a piece of fiction, it is easy to see how much the show is inspired by real-life elements and the ever-evolving concept of the different faces of love. Book lovers would find this series fascinating as it gives life to a story that feels straight out of the pages of a romantic novel with strong characters and a tale of forbidden love; however, the series is not based on a novel.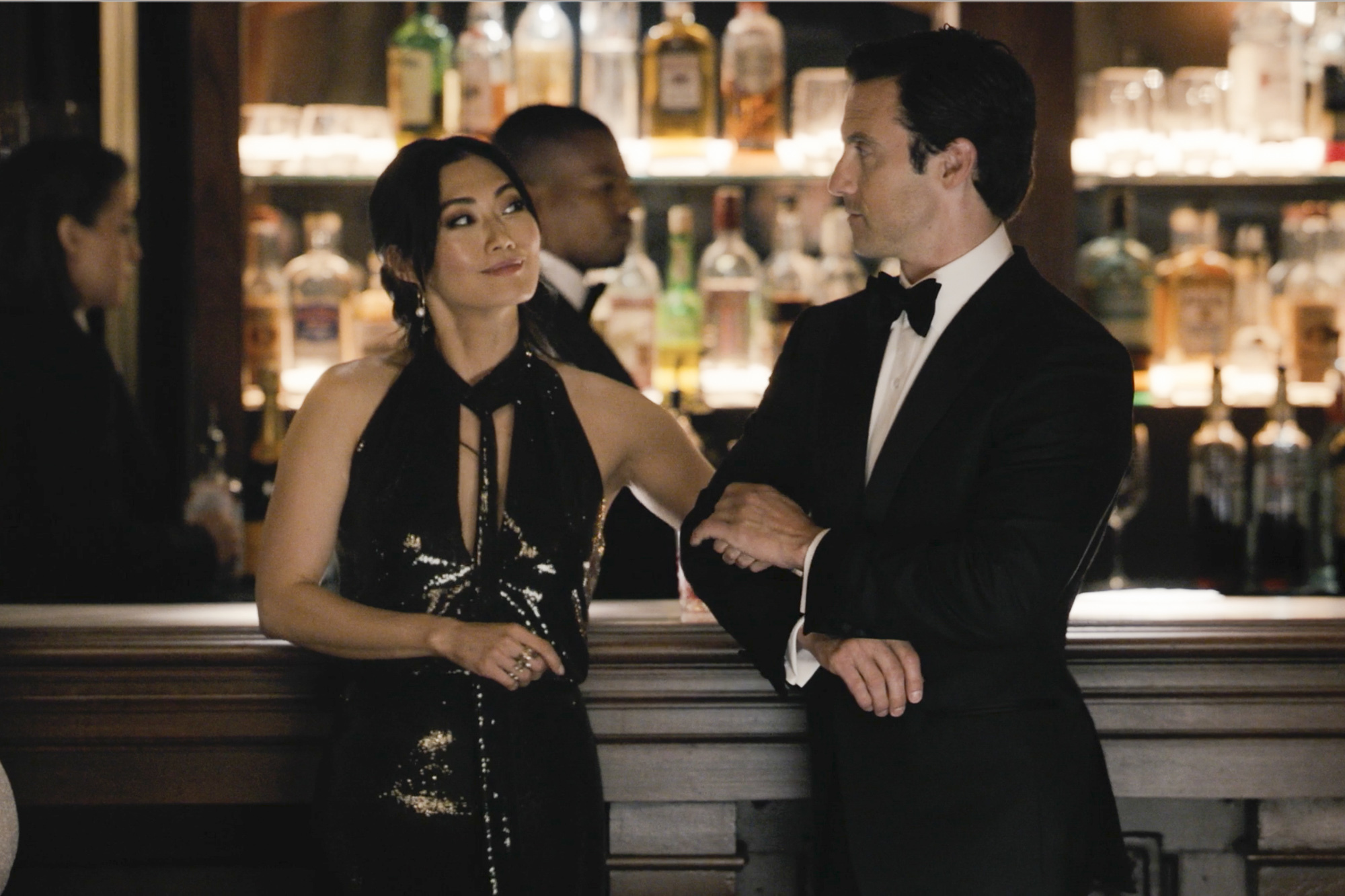 Interestingly, it is worth noting that Neil Gordon's novel 'The Company You Keep' does not inspire the series. The book served as an inspiration for Robert Redford's 2012 film of the same name, which features stellar performances by Redford and Shia LaBeouf. The storyline between the film and the series is completely unrelated. As a matter of fact, the romantic series has been inspired by a South Korean television series called 'My Fellow Citizens!' which traverses a similar plot with a con man falling in love with a police officer who is out to seek his family of criminals.
For many viewers, it might seem plausible to think how the tale of tale of star-crossed lovers might have roots in reality, where a police officer, while handling criminals on a daily basis, might develop romantic feelings for them. Despite the fact that the act is snared upon and seen as an unethical thing, the occurrence of the same is more common than one might think. Attraction cannot be controlled, and feelings come uncalled for; however, it must be remembered that we are not romanticizing any relationship and "love is love" till certain legal boundaries. That being said, the series is a complete work of fiction created for the sake of entertainment purpose.
Read More: Is Mindcage Based on a True Story?